The Forgotten Stepchild In Marketing
Packaging is often considered the stepchild in marketing and too frequently separated from the selling process but it is the ultimate final dialogue with the consumer. 
Packaging must call attention to itself, set itself apart from products in the category and differentiate from other products in the line. 
For some part of the appeal is that it is eco friendly, for others this may translate in to user friendly.
Packaging is a brand asset to be invested in and deployed like other brand assets and focusing on packaging is very important to the final sale. Packaging and point of purchase helps reassure consumers with brand persuasiveness and consistency.
Does your package jump off the shelf and make the sale?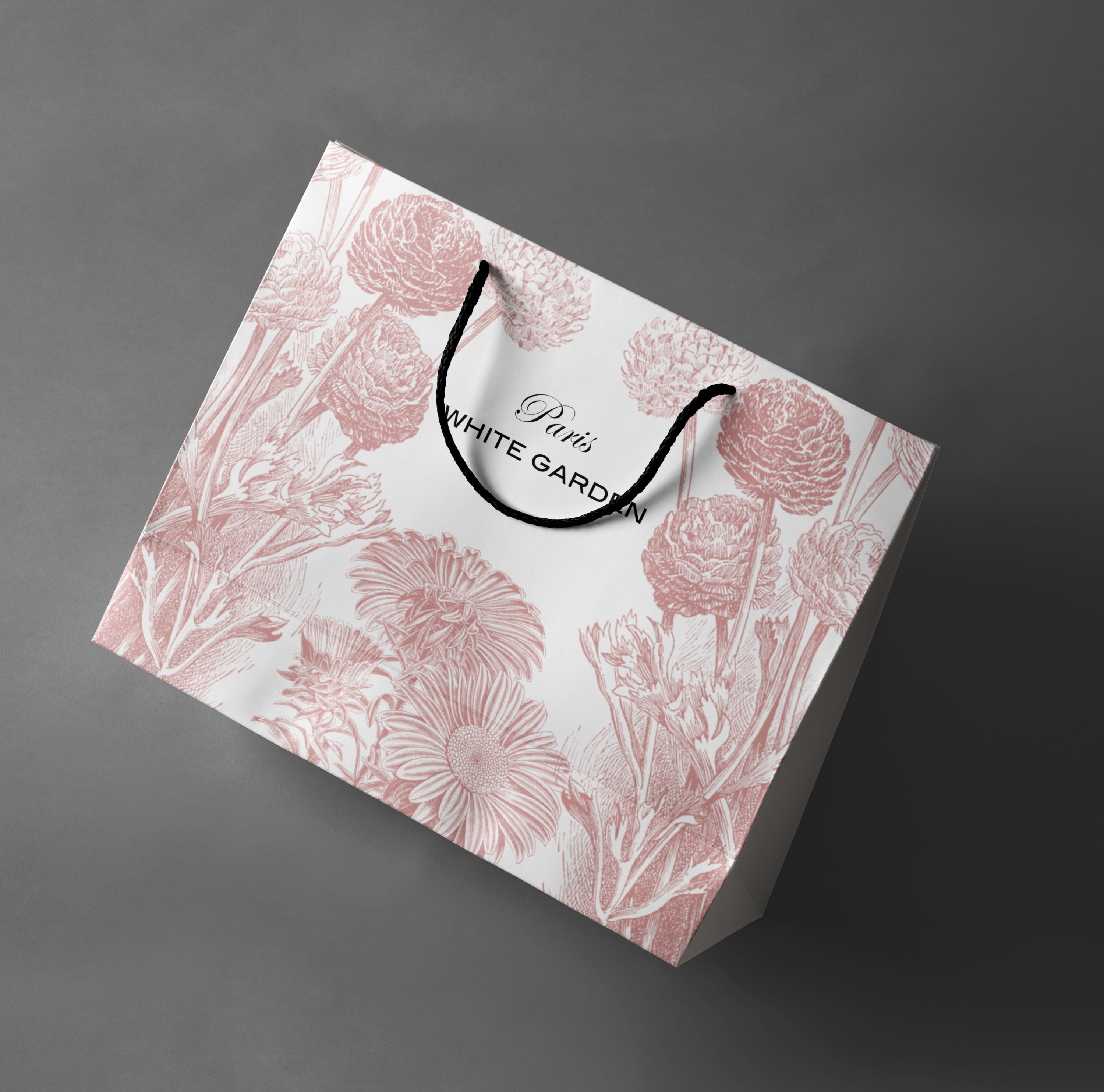 Packaging doesn't have to be expensive. Some of the most creative and well designed packaging is handmade and is part of the appeal of the product. If production is limited this approach can work very well for small business but it definitely shouldn't be a second thought in the marketing process no matter your budget.
In the example to the left this design could have just as easily been created on a simple label with a laser printer and placed on a shopping bag, box, jar, tin or any other product. The quality would still be excellent. Today, any handmade look or approach is greatly appreciated as a pushback against mass produced and slick. Even with a large budget, handmade look and feel appeals. 
This family of packages created for one sample product helps build brand consistency and myriads of complementary labels, wraps or other design products can be created to enhance this family making for a great but inexpensive shopping experience to your customers.
If you are a service business part of your packaging may be your selling tools, truck signs or other signage, brochures or whatever else you use to communicate to your customers. If you are a store, it would be your storefront or store atmosphere and this includes your online storefronts and social pages. Don't forget the appeal of well designed shop windows and make them inviting and consistent to your store atmosphere. This could include your tags and shopping bags as part of your store's atmosphere. If you are a restaurant it could include things like placemats, menus, takeout bags etc. These are all things that 'package' your brand even if you don't have a product line.
Take advantage of frequency and use this opportunity to build brand equity by creating packaging that is distinct, consistent, different for each product in the line but consistent to your overall brand and spans a variety of communication avenues to appeal to your consumers. By taking advantage of frequency in your overall packaging strategy you will soon build brand value that  is a major asset to your bottom line.
How many products can you include in your brand package that you can leverage to build brand value and communicate to your audience?
When considering your brand packaging strategy don't forget to include the occasional update that may be required in the future and have several ideas in mind that remain consistent but different to stay fresh. This could include keeping one main color, color family, tone, font or style but changing it up a bit from time to time. This strategy should also include your long term goals regarding your products or services. If you add a product or service will it fit in with current brand strategy and can you market it under the same umbrella? Maybe it will require a completely different set of packages that would have to appeal to a different audience but you should find a way to remain consistent to your overall brand so keep these keys in mind as part of your strategy. There are a lot of related products that fall under brand packaging and one unexpected glitch could place the whole strategic plan in jeopardy. For some brands part of the appeal is that their packaging never changes, like Tiffany with their iconic blue package, if that is the brand equity you are after be sure to keep your brand package timeless and don't take a trendy approach. Always keep your audience in mind, no matter your particular taste.
The appeal of your 'brand packaging' is the ultimate relationship builder with your audience, so don't relegate it to an after thought but put it right up there in value with your brand name.
If posts like this inspire you to think more about your brand packaging as a brand asset, sign up for the newsletter to get more great brand strategy advice for small business and startups, plus product discounts.