A birthday card using vellum for the text overlay.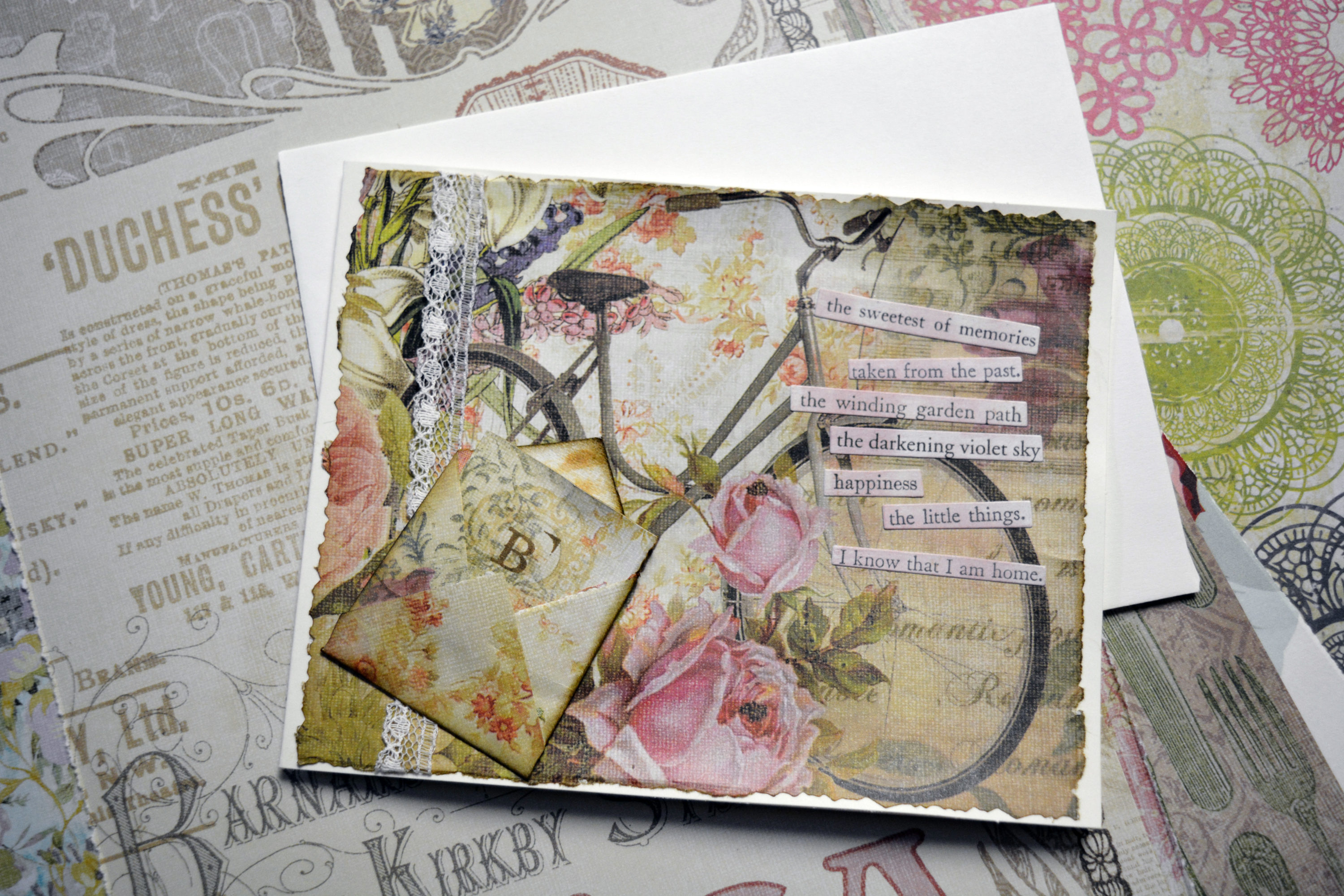 Sometimes memories help create beautiful images and text. This image reminded me of days gone by with a favorite relative. The envelope holds a sweet little saying to the recipient.
Another birthday card using papers I love and Tim Holtz sayings to a relative I don't see often but am very fond of.
A birthday card with a little purse on the front reminding me of old times. The purse holds a tiny book and bookmark.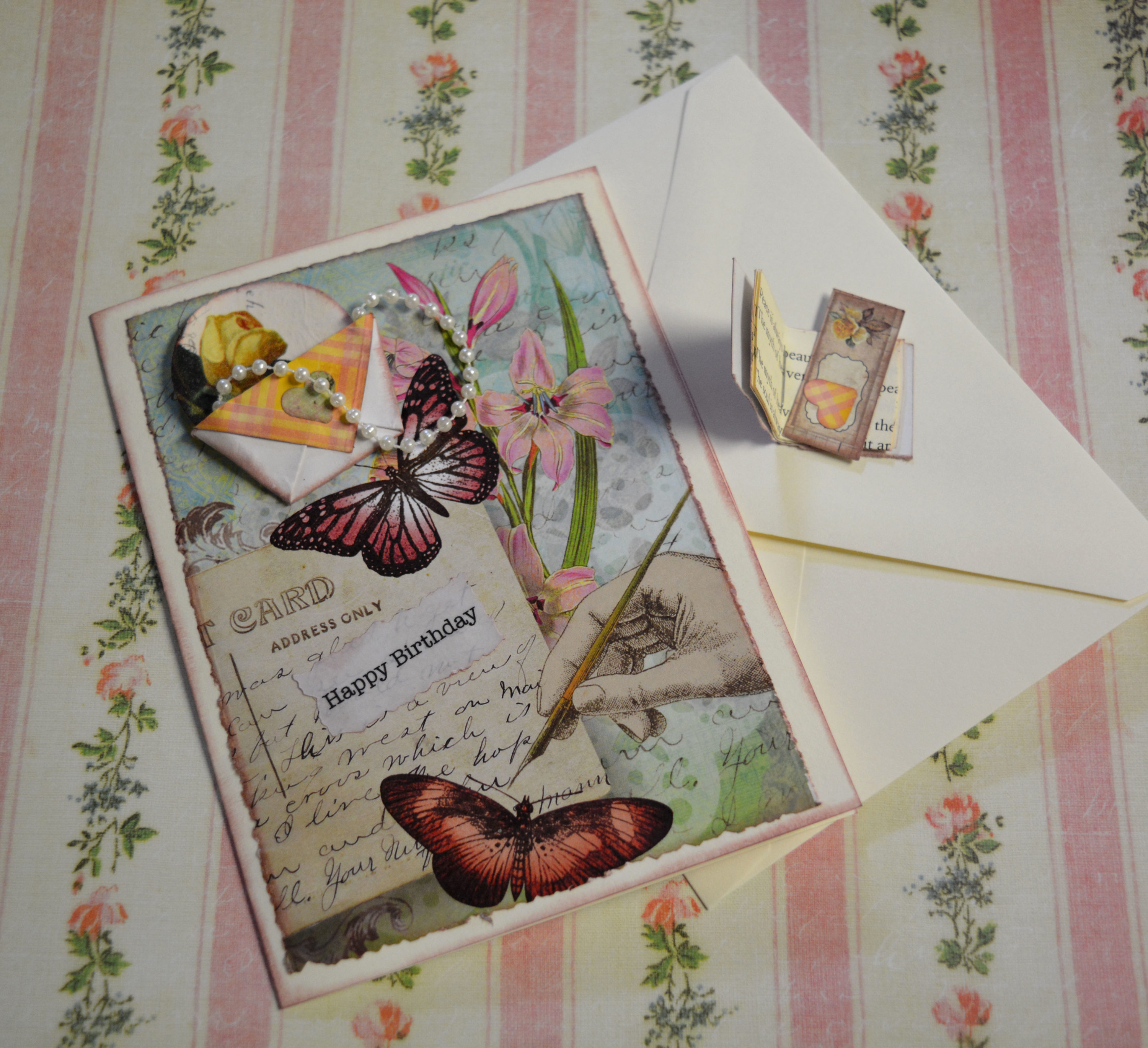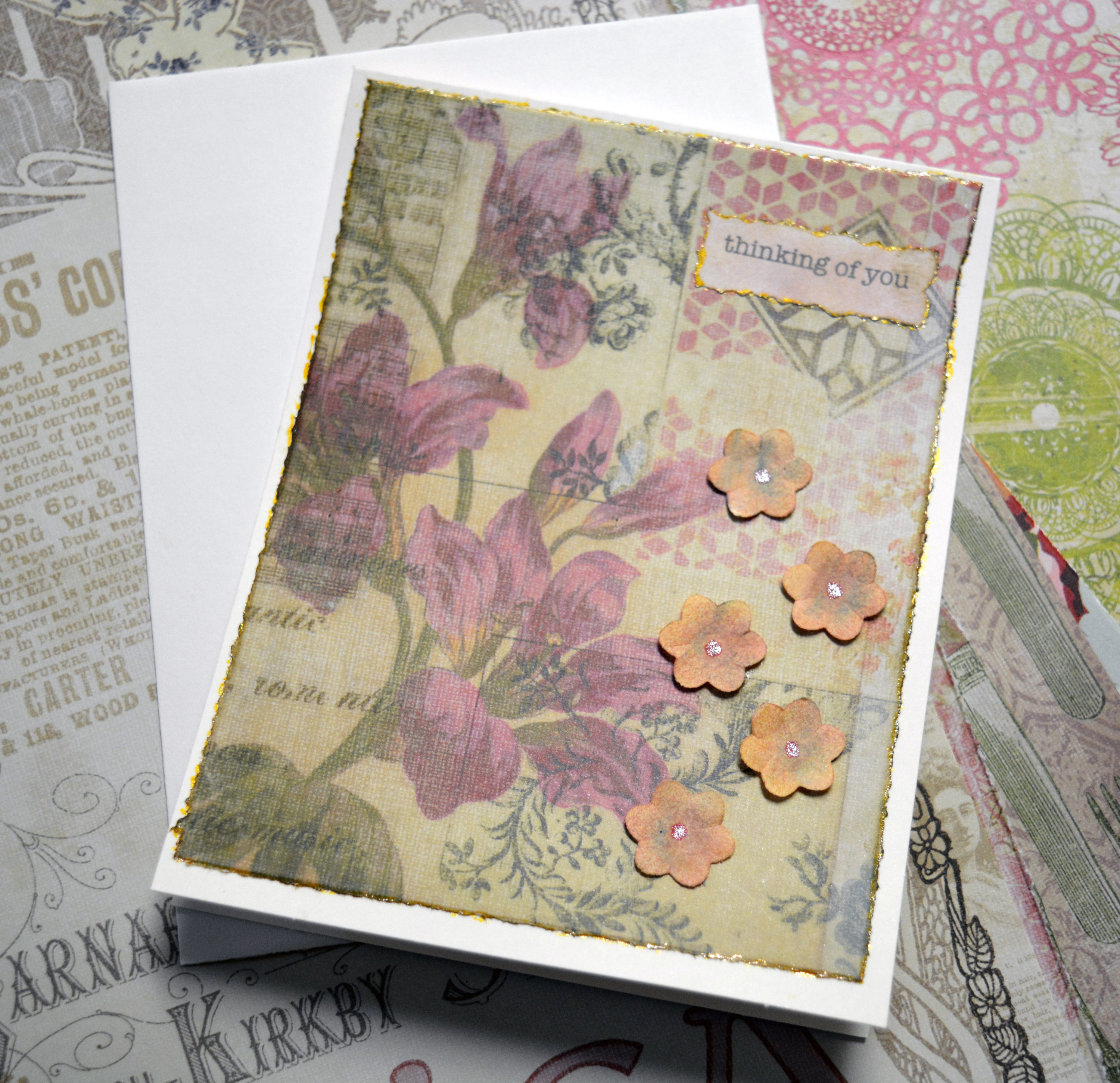 A simple thinking of you card for a neighbor who recently entered a nursing home. Edged in gold with some three dimensional paper flowers.
A card designed to be framed as a keepsake for friends who recently moved away. It evokes memories of how and where we met as well as a playful representation of their personalties using Tim Holtz paper dolls.