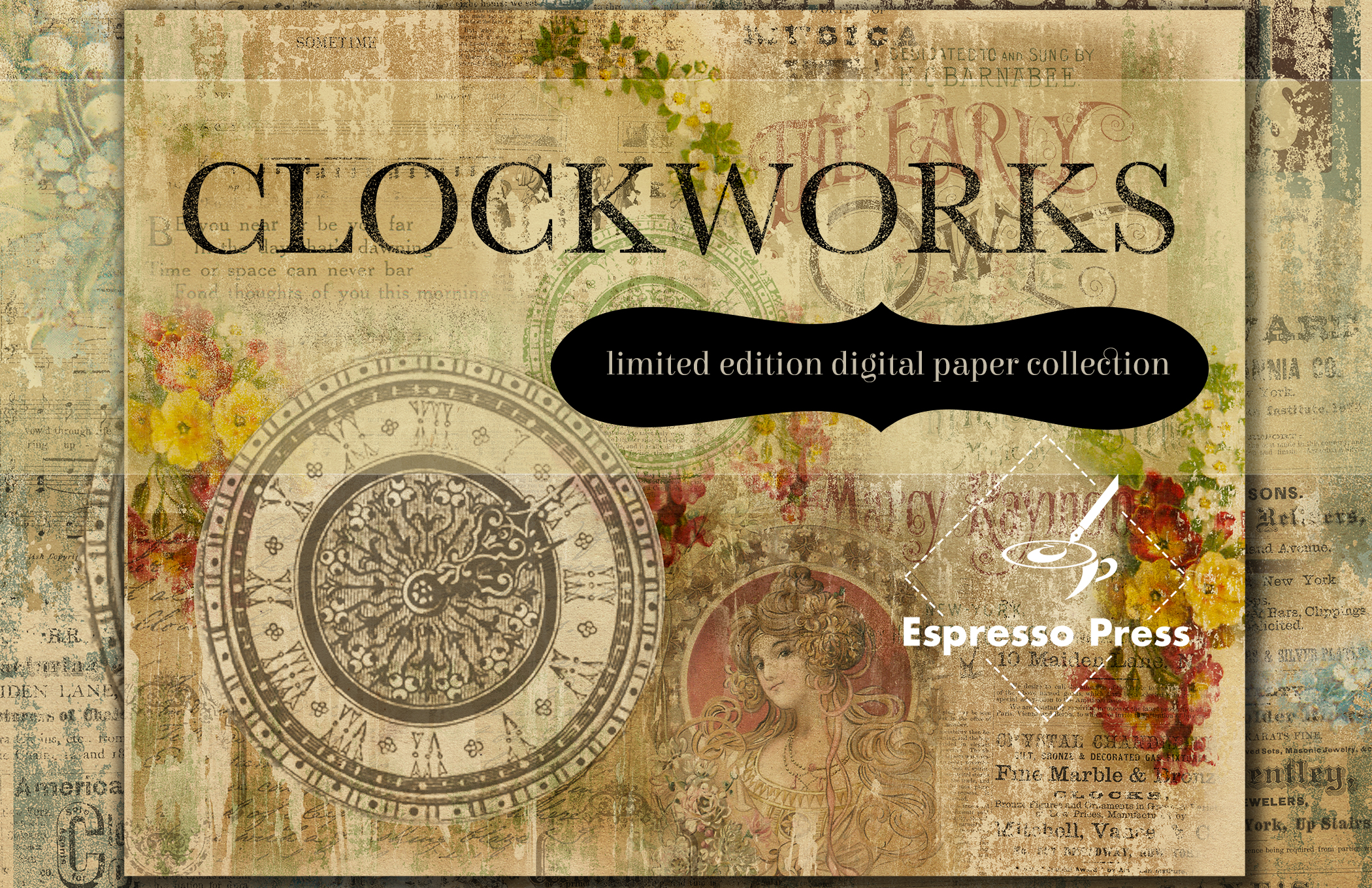 Clockworks Digital Paper Collection
Clockworks Digital Paper Collection
Scrapbook type papers for decoupage, backgrounds, cards, collage and other paper crafts. Inspired by 1800 Jeweler Pattern engravings, authentic antique trade magazine and beautiful vintage time themed music sheets. Sold in all shops limited quantity. Approx. 149MB
Enclosed in PDF FILE with link to download your product. To download: open the pdf, rollover link, click. Product will auto download to your computer. Or copy and paste link from pdf into your browser and save as pdf to download to your computer.
What you will get:
10 Paper Sheets Printable 8.5×11″ jpg and PDF
* Images can be used to create any PHYSICAL or PRINTED goods to be sold commercially without attribution or limit.
**Enclosed in PDF FILE only