Inspiration - Stylized Hearts
I was inspired by some stylized heart cards that seemed to be made with die cuts but I thought I would give it a try freehand.
I began with a template to keep on hand for mass making as I plan to do at least 3. I keep a small spray bottle of coffee dye on my table for quick dyeing. A little alcohol keeps it fresh and allows it to dry faster so I quick dyed some music sheets for the background. The card is gray card stock.
Due to some outside work deadlines I haven't been keeping up with my blogging, paper crafts, product creation or video production as much as usual but finally the work is in the clients hands for approval and that project should soon be finished.
A power outage also put my week-end craft plans on hold for a little while as well.
I might just spend some time organizing as that is what January seems to be for and I've picked up some space saver items for my craft room. I so admire those crafters who always seem to have a neat workspace. Will I ever accomplish that, I don't know but I do plan on downsizing quite a bit.
I would also like to share this beautiful book binding technique I saw in a video called rag books. It is made with packing materials and no glue.
Since we all might have extra packing materials left over from the holidays I thought you might enjoy it too.
Follow this board on Pinterest as well. It is jam packed with pretty little paper crafts.
I hope these quick little projects inspire you and I plan on staying warm and just enjoying these quiet days of winter, watching the snow, reworking my routines and improving my skills for the coming year.
Happy crafting!
Offered for a limited time as a free download sample paper pack, no sign up necessary, will download automatically to your computer. Let me know what you made and share on FB, I'd love to see it.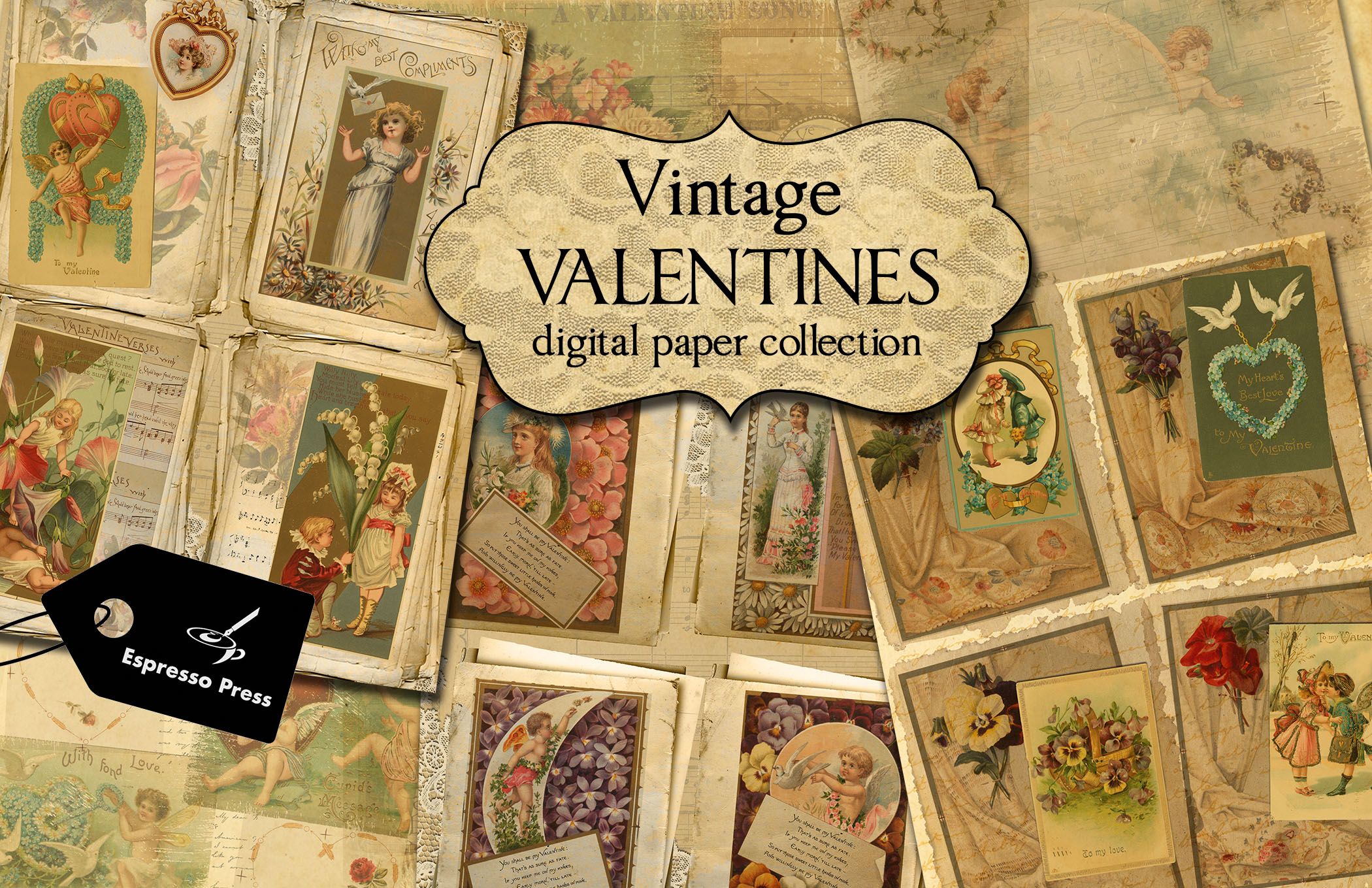 happy
pretty little paper crafts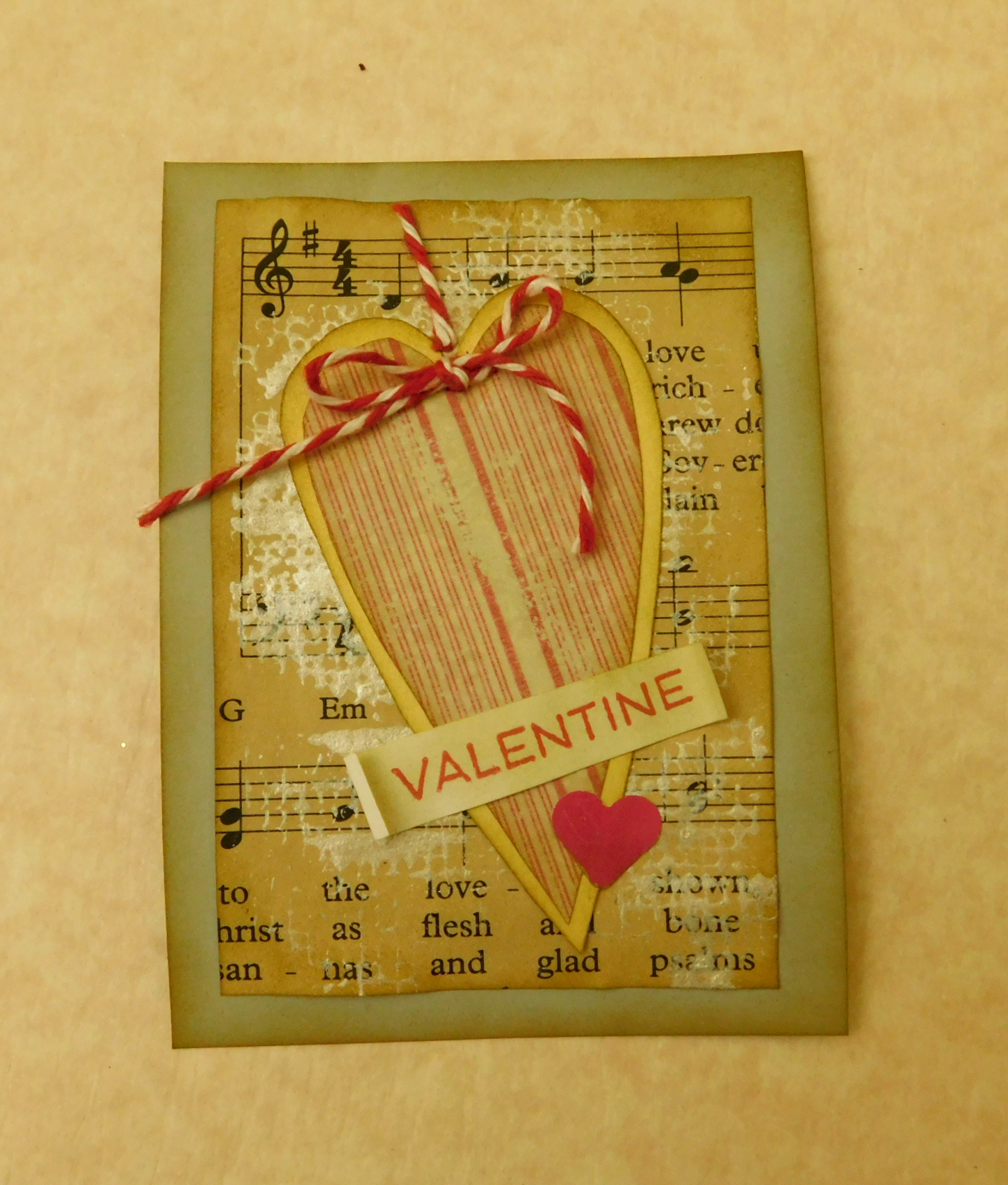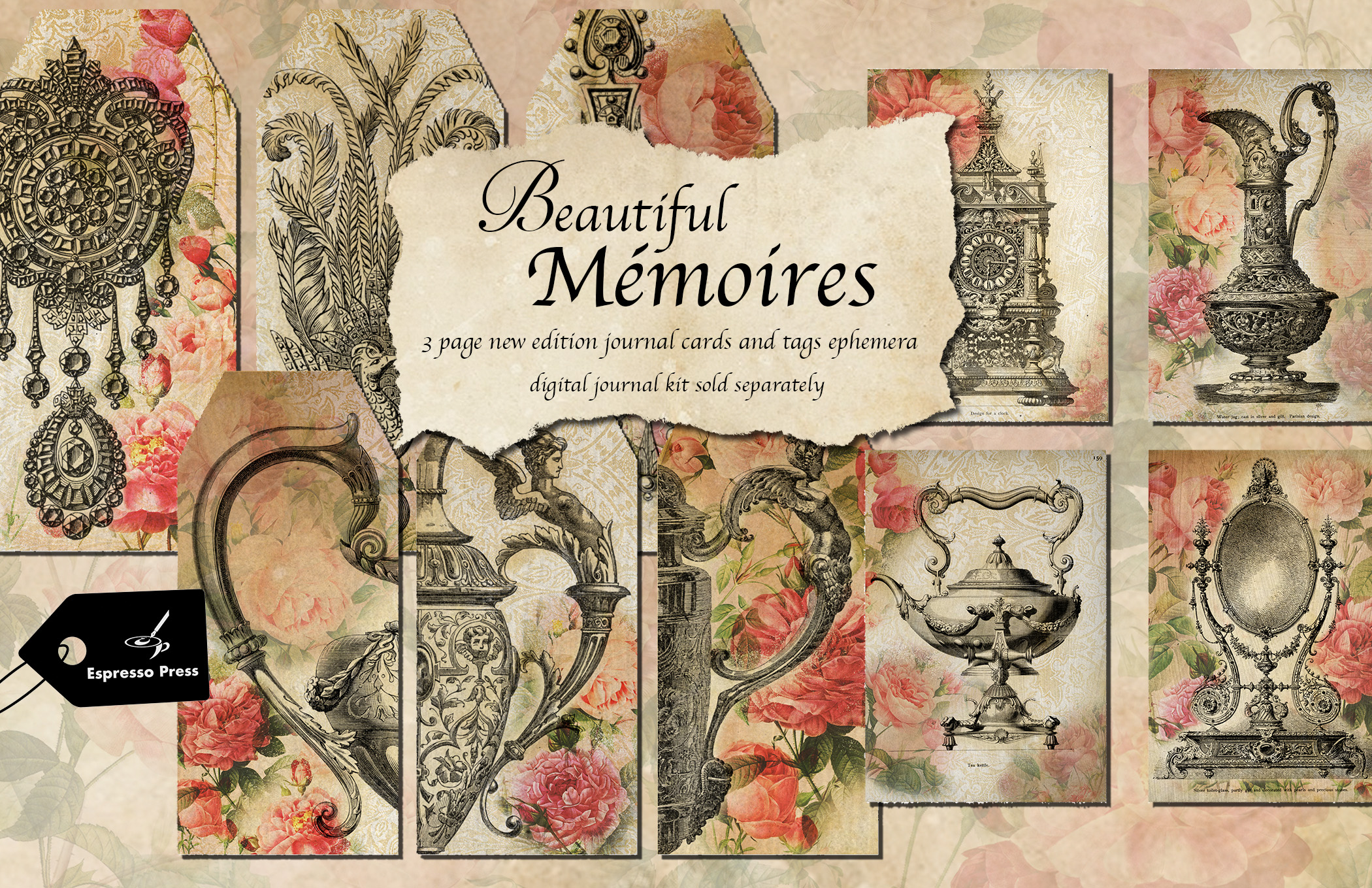 Beautiful Memoire's New Edition Journal Cards and Tags Ephemera Journal cards and tags designed from 1880 engravers patterns, beautiful classical antique art and antique rose images. Complement Beautiful Memoire's Digital Journal Kit if you desire, sold separately (journal cards and tags are different in kit). You will use these items over and over, mix and match with many other projects! Journal cards 3.25" x 4.75" and tags approx. 2.75" x 6". Approx. 17MB