No design software, don't worry.
Complete your design with a monthly subscription to Adobe Creative Cloud and choose the software of your choice. Get started today for only $9.99 per/month, cancel anytime.
Free design software from GIMP. Easy to use and download is free. Use to select, recolor, edit elements and more. Can be used for elements in Designer Kits. Get started designing today!
A Very Victorian Christmas Ephemera Victorian inspired digital ephemera created with authentic antique designs. Includes tags, journal cards, pockets, collage sheets and envelope. 7 Sheets in all. Export as pdf in browser.
Get all of your design resources from Espresso Press saving you the time and hassle of resourcing publishing products. All elements carefully designed and/or curated to ensure a professional finished product. Click the above image to view designer kits. Get Adobe Creative Cloud monthly subscription below to begin designing your own great products!
Merry Christmas Customer Appreciation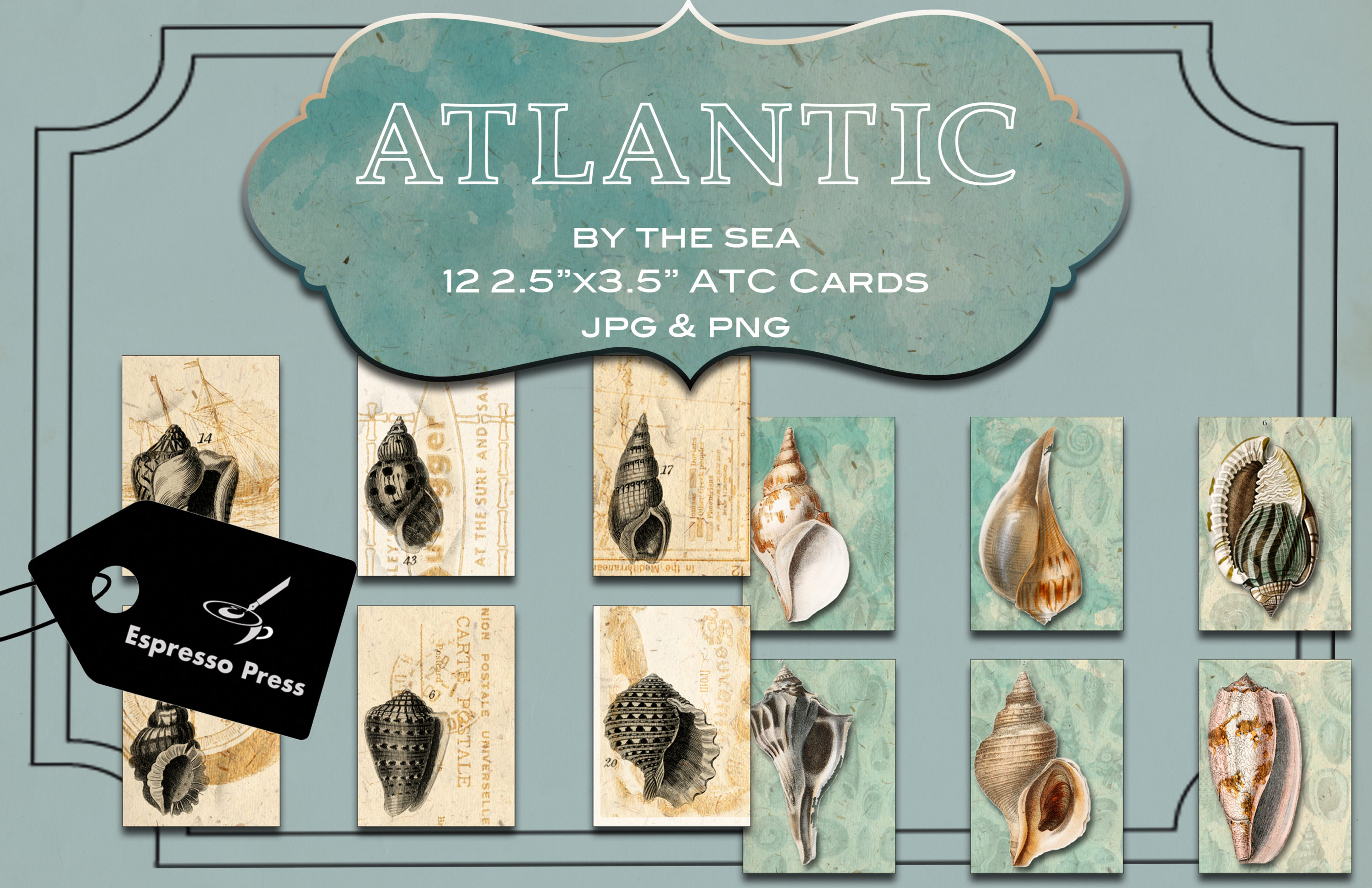 Atlantic By The Sea ATC Cards
Atlantic By The Sea ATC Cards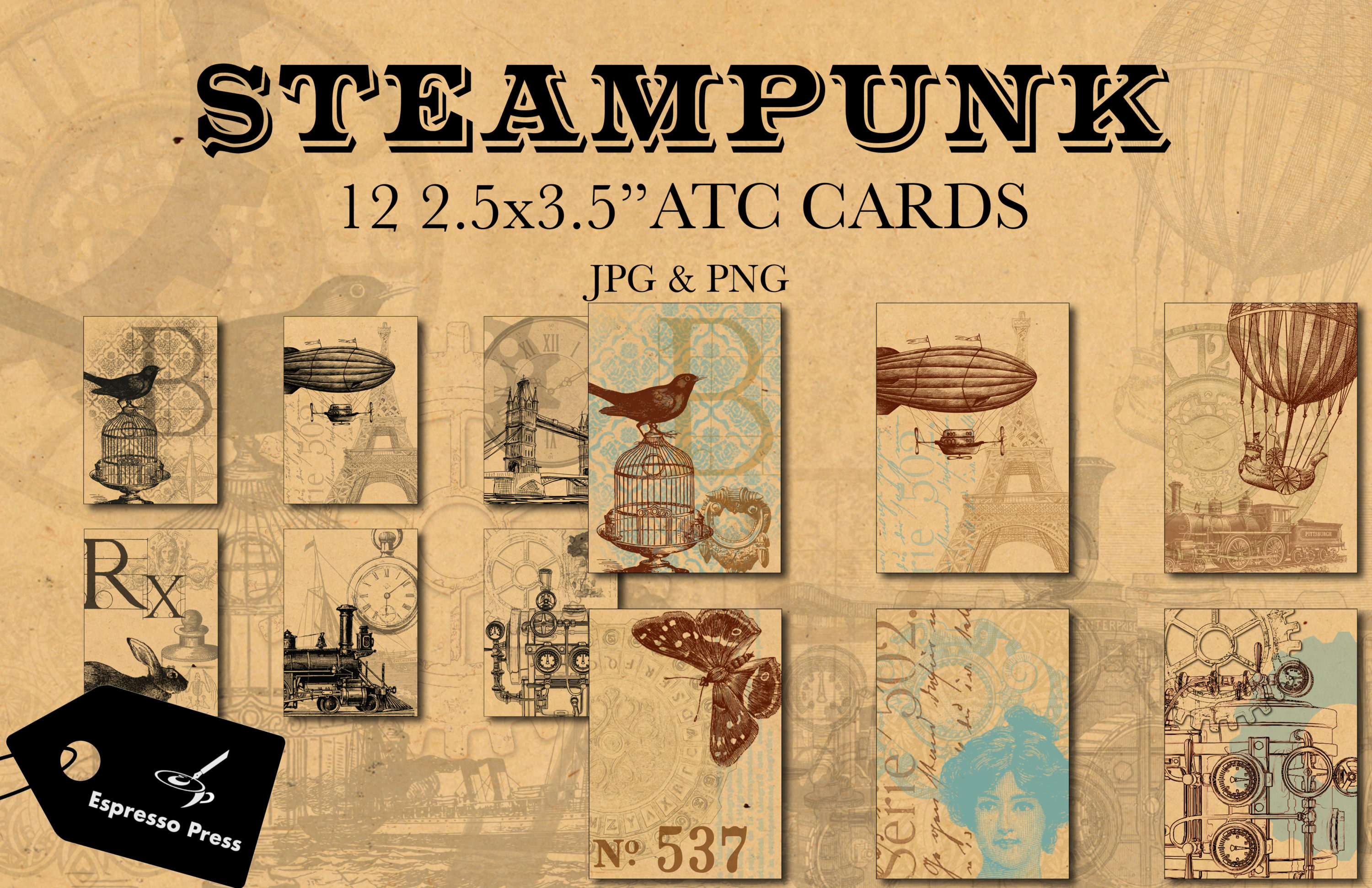 Steampunk ATC Cards
Steampunk ATC Cards
Victoriana Postcard Collection
Victoriana Postcard Collection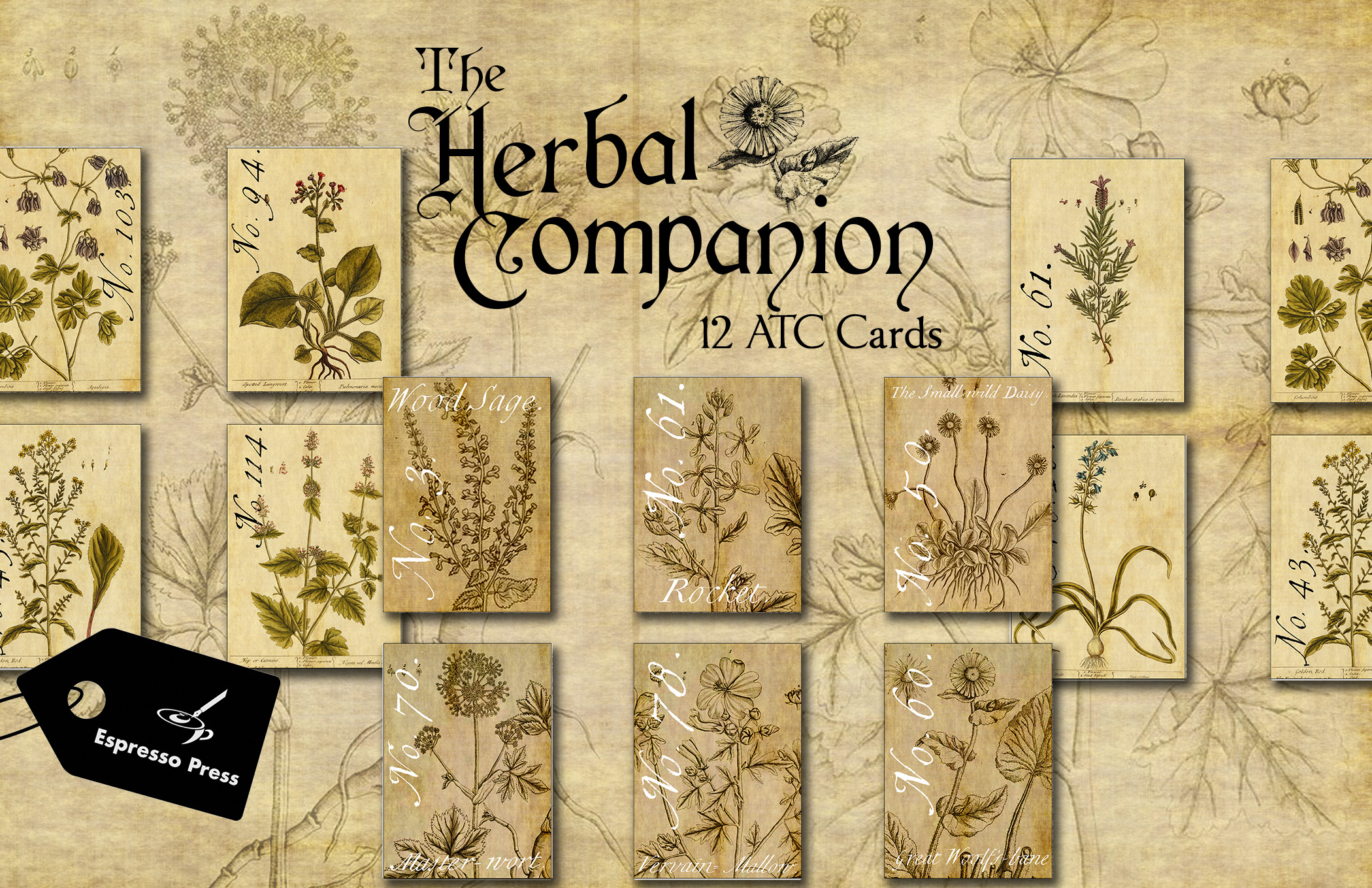 The Herbal Companion ATC Cards
The Herbal Companion ATC Cards
Recycled Christmas Cards One of my favorite craft tools helps me create various useable items while recycling cards and other