If you love the look of shabby flowers/roses etc. but are like me and would take half an hour to tear a kind of a circle shape this video post is for you.
This technique can be used for any size circle. I use it to make large circles too, oval circles or any other shape to use as frayed frames etc. Makes great edges for backing lace paper doilies too.
Also tips on how to color edges of these flowers without inking, a real timesaver that gives a great softer look to flower edges. 
Some of the best tips I learned from scrapbook creators is how to get great torn and frayed edges, how to tear a shape out of the centers of paper etc. and get the edge you want every time, use it to curl or shape other edges too, as seen in my herbal garden shabby tag. 
I have found myself in need of more flower ephemera, I use these types of flowers a lot on cards, tags and other paper projects and they are quick and easy to make.
I hope they inspire you to start making some shabby flowers or look for similar variations on Pinterest.
With fall approaching and the busy Christmas season gearing up, I am realizing I need a break from long videos and video creation. Since I have other sites I realized they were taking my entire week-end to make, edit and upload. This caused a little soul searching on my part to realize it was time to scale back for a time and re-focus on the types of projects I like to do while ensuring I have the time to do them. I love many paper crafts and don't just do junk journals and while I learn many, many skills from that community it isn't entirely where my heart lies.  I cut some projects out (tutorials on making designer paper for one, just no time to keep up with it) and decided to concentrate a little more on simple paper crafts for a while.
If you like a post and a video is missing I realized the video feature is not working on mobile devices, will take a while to go back and ensure they are embedded, sorry about that.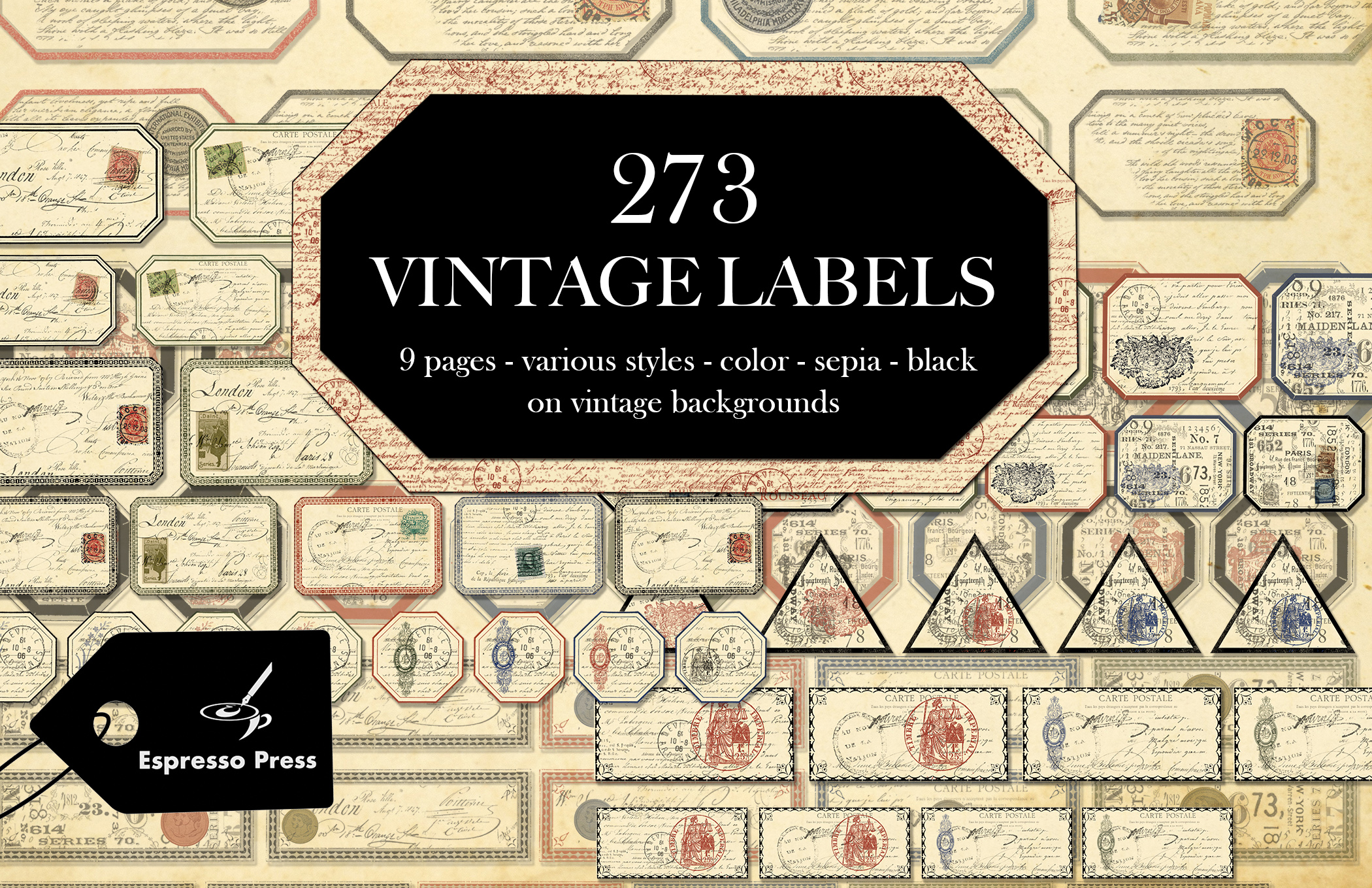 9 Sheets beautiful vintage style labels. Designed from 1876 Philadelphia Type Foundry with authentic antique text and images from historical letters, postcards and books. Ornate label collection in easy to cut out frames and with vintage paper backgrounds. Three styles, color (black, red, blue, green), sepia and black.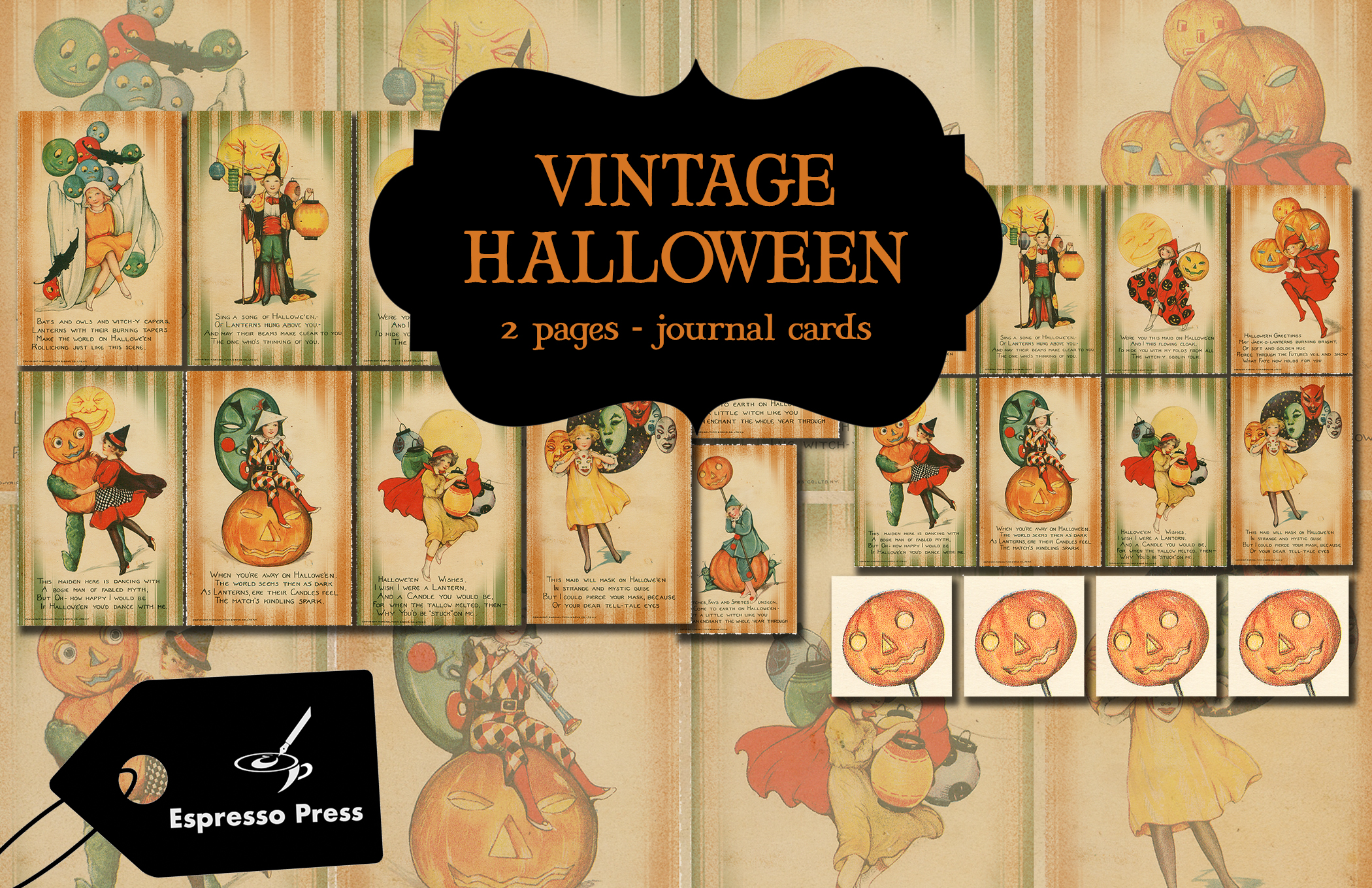 Nostalgic and fun vintage color All Hallows Eve journal cards designed from 1918 Raphael Tuck postcard collection with vintage wallpaper background. Two pages of cards, approx. 2.5"x4" and 2"x3", also includes some pumpkin cutouts. You'll use these cards for junk journals, paper crafting, scrapbooking and more!