Hidden Paper Clip - Bobbi Pin Brooches
I have a previous post on making these faux junk journal brooches by using a hidden paper clip and I didn't like the bulk the paper clip and extra layers of paper were adding so I came up with a new idea using bobbi pins.
This works so much better so I decided to do a video of the process. 
I did use one of my ladies in hats from My Fair Lady ephemera to create one of the paper clip designs, shown on the mini journal. If you want to try one similar, offered as a free sample paper pack below.
This is also part of my use it or lose it scrap busting when it comes to jewels and although they take some time to piece together as far as jewel placement they are a great way to use both jewels and scraps. I hope they inspire you!
Happy paper crafting!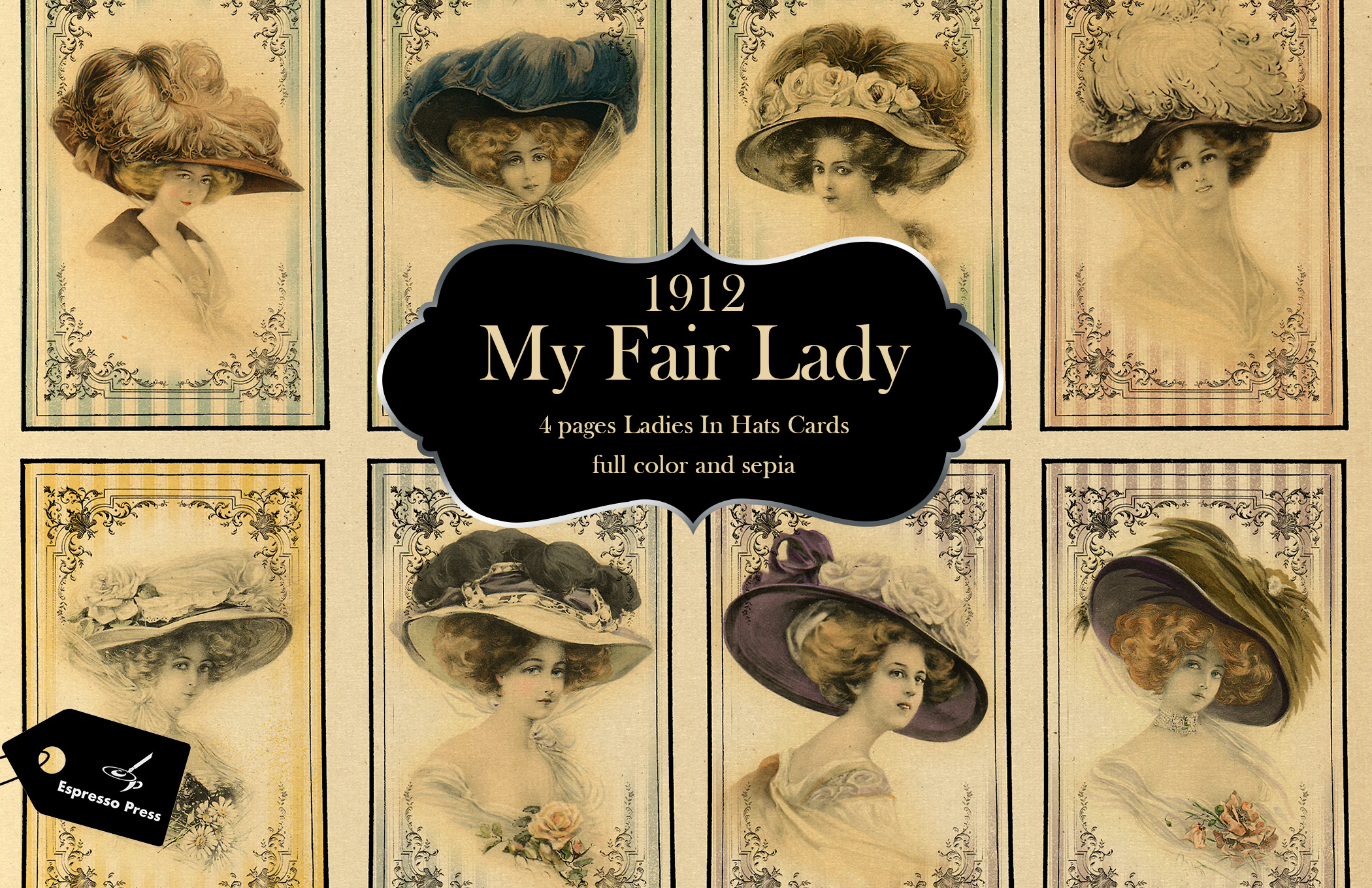 This product offered as a free download sample paper pack, no sign up necessary, will download automatically to your computer. Let me know what you made and share on FB, I'd love to see it.
happy
pretty little paper crafts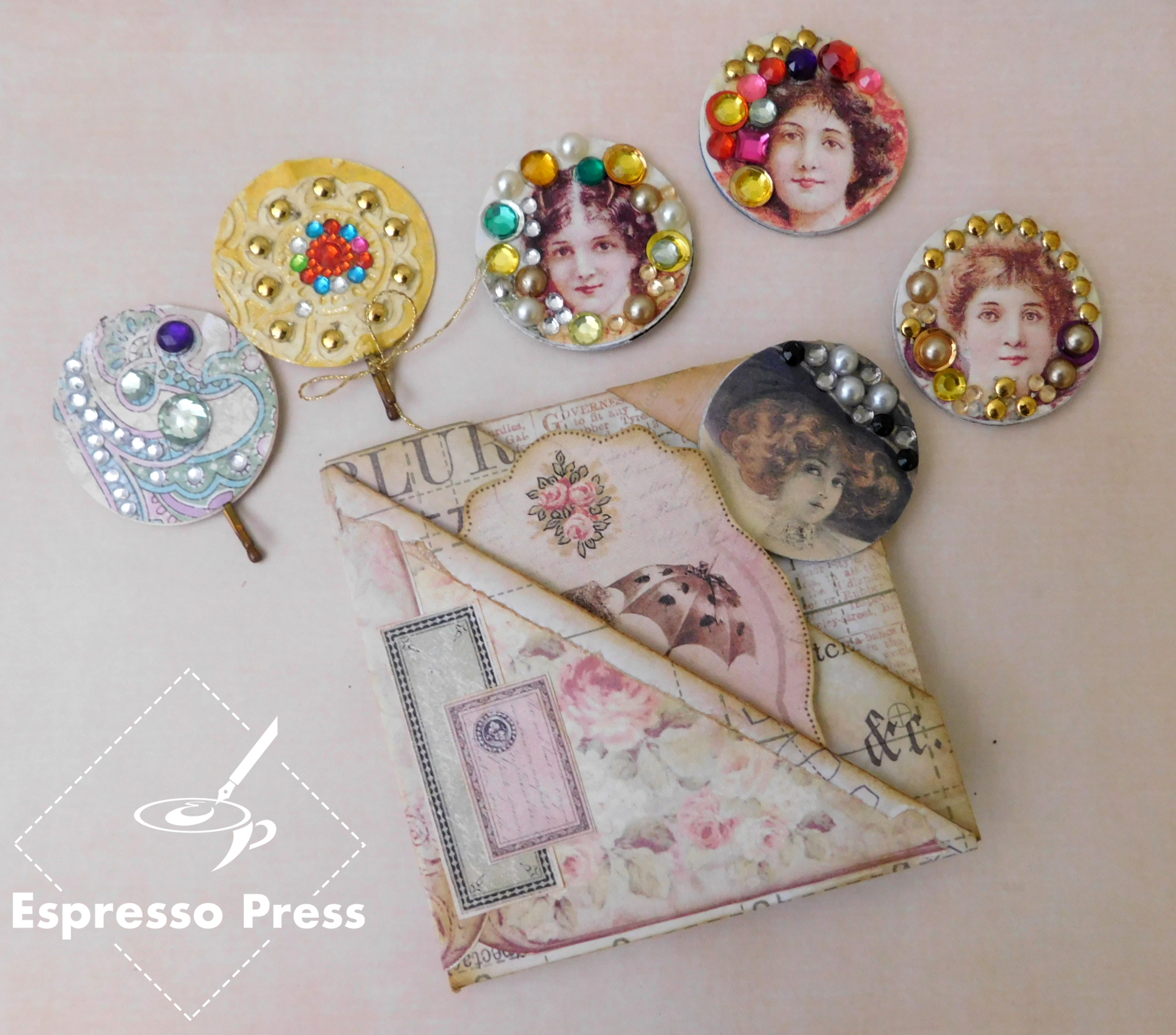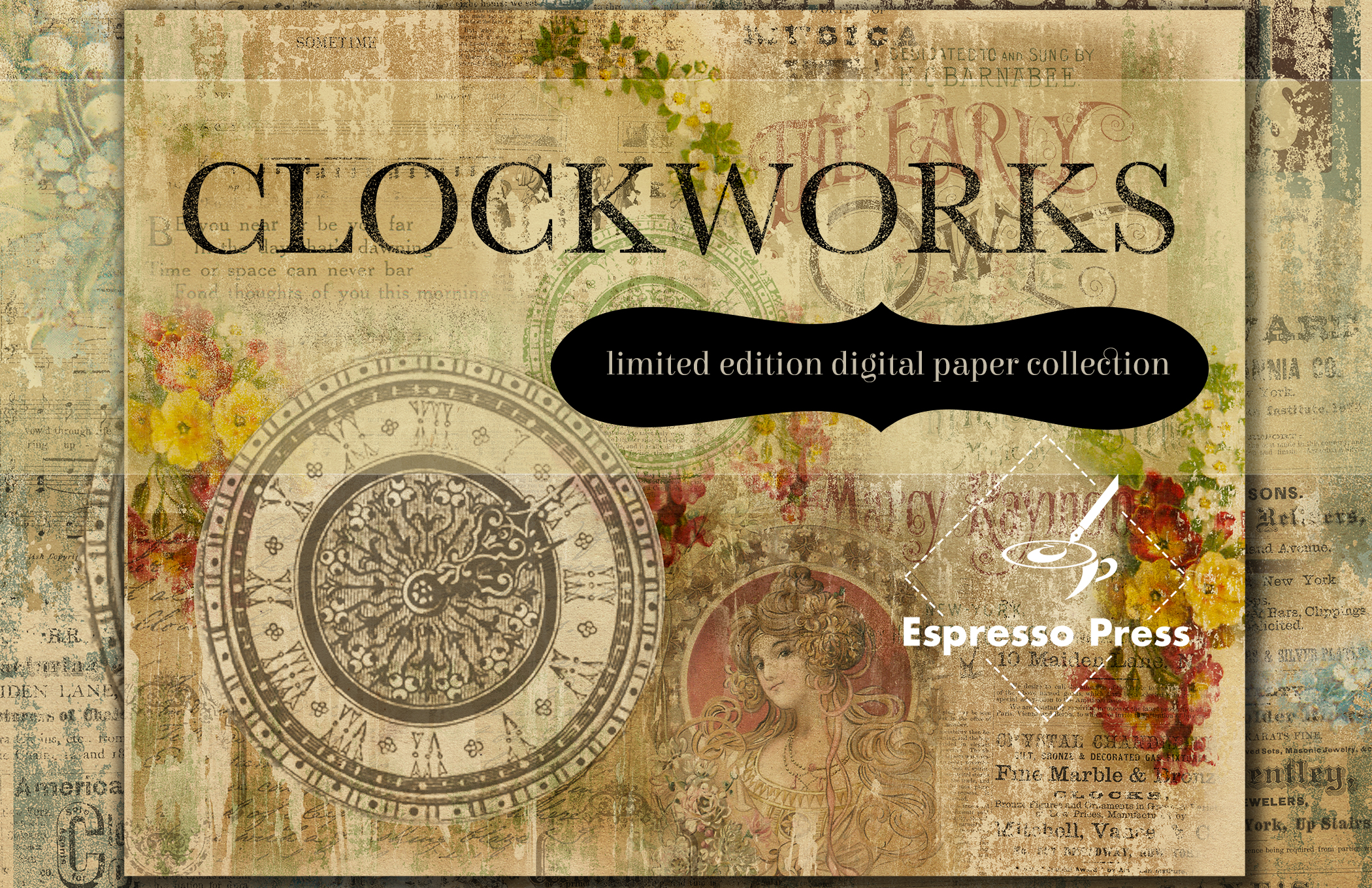 Clockworks Digital Paper Collection Limited edition scrapbook type papers for decoupage, backgrounds, cards, collage and other paper crafts. Inspired by 1800 Jeweler Pattern engravings, authentic antique trade magazine and beautiful vintage time themed music sheets. Sold in all shops limited quantity. Approx. 149MB