Quilts and quilt cards are a great inspiration and this is my second attempt at a card based on a French Rose quilt. My first attempt had a grid of squares with each holding a torn paper flower but it just wasn't working for me. 
As always I start with my extensive Pinterest boards,  Crafted Cards. And Pretty Little Paper Crafts .
I decided I didn't have to be so literal and just chose to do one flower on a large square that I angled in a pleasing way on a card base. I grabbed some scrap strips that co-ordinated and just created a simple pattern around the square.
This card is for a friend just to touch base and I hope it inspires you to try your hand at quilt inspiration and the many ways you can re-interpret other designs to create something of your own.
I've included a set of beautiful rose freebies for you, link below.
Happy paper crafting!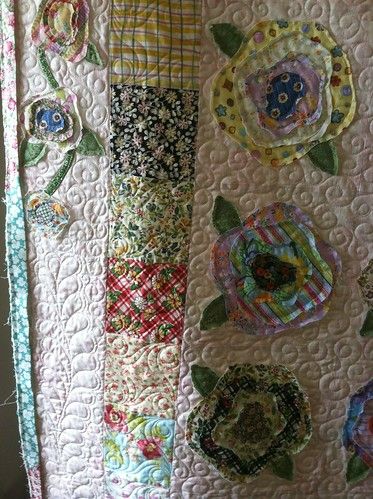 Just to give you more ideas of the mix of colors and borders you can choose.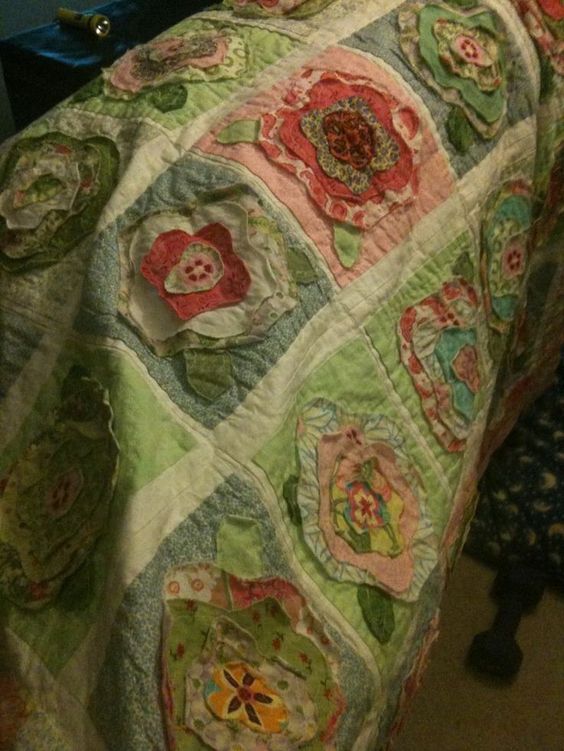 The image that inspired my first attempt, a vintage French Rose quilt. I love this quilt.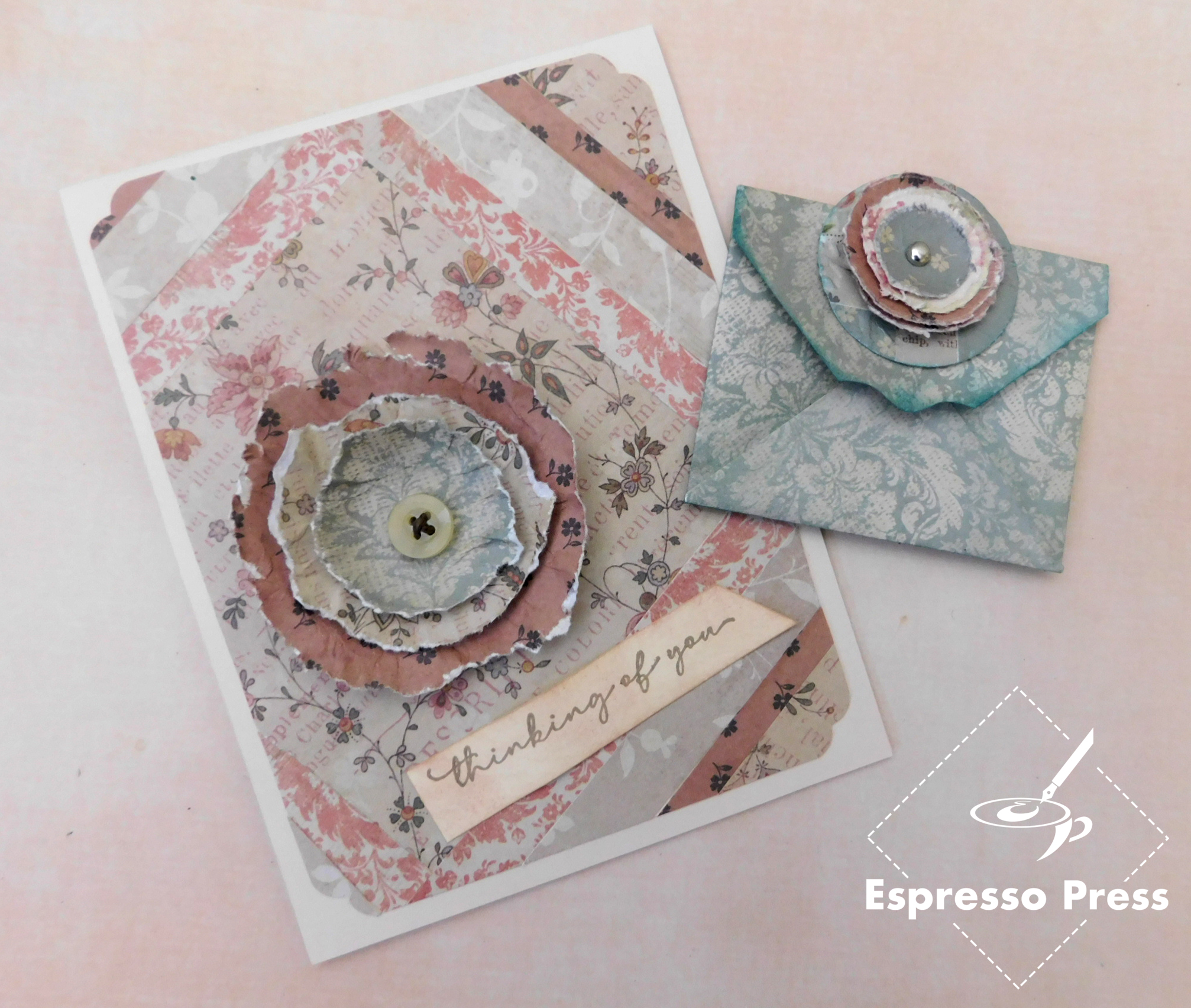 I also created a gift card envelope for another recipient in the family to place in this card. The closure is basically a clasp made with two circles and stapled together with the rose glued on the front.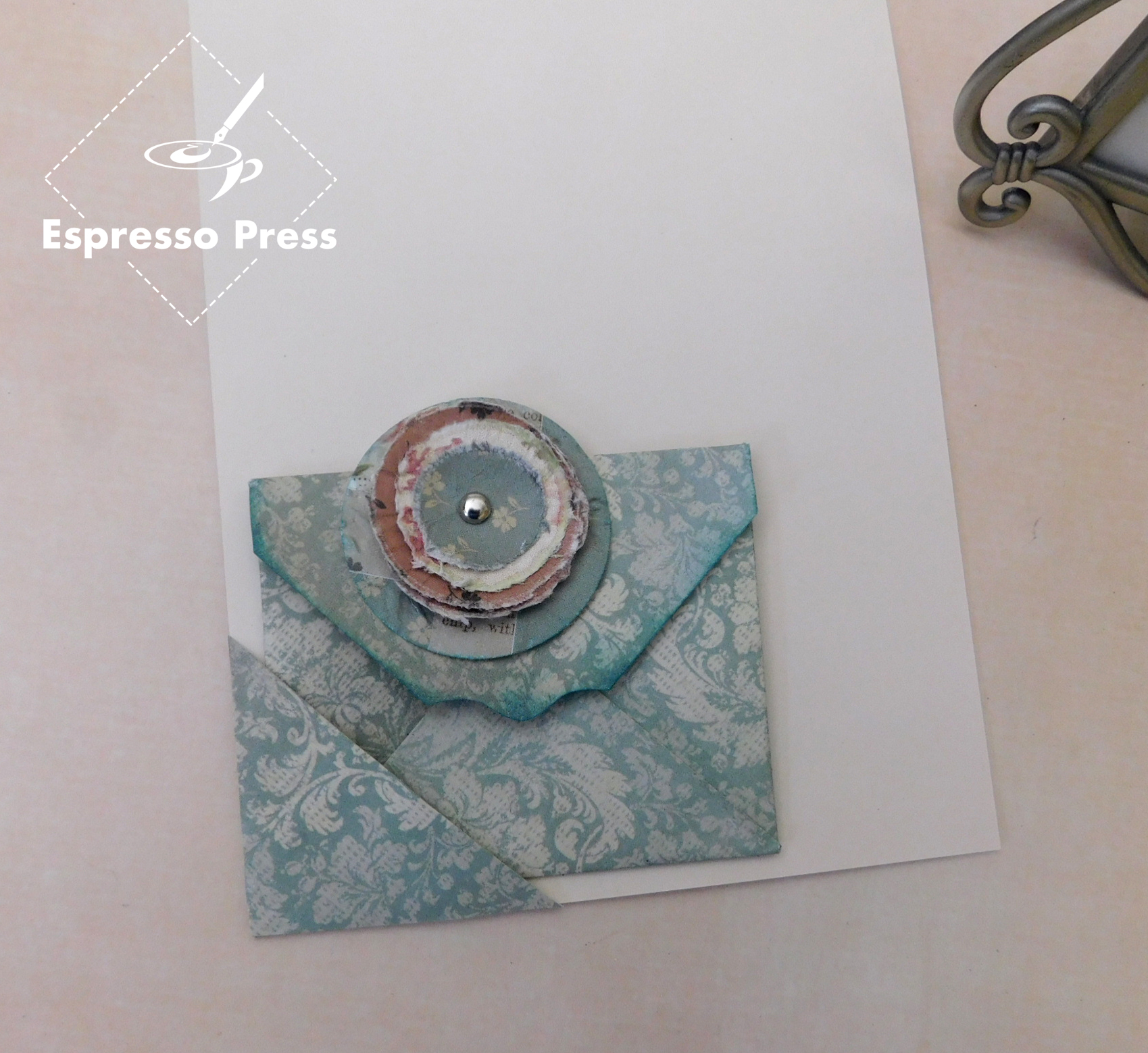 The corner tuck is glued on the back and securely holds the gift card. I already had the perfect shabby flower in my stash using the same papers. 
Let me know what you make on my Facebook page, I'd love to see it.