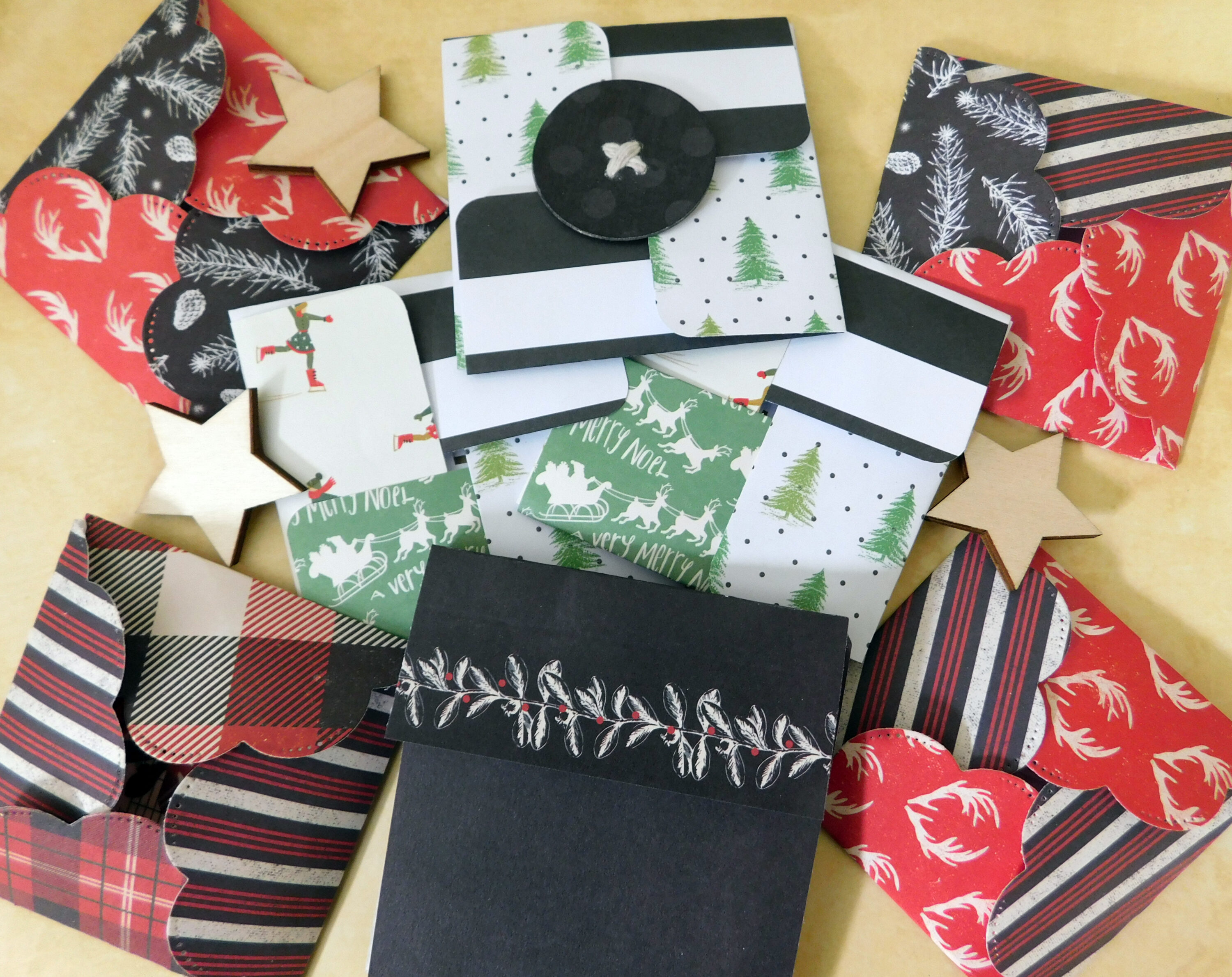 Versatile Holiday Project
Another little paper project from pinkstrawberryz. She's a lifesaver when you are running out of time but need just one more little package or stocking stuffer. I modified the design to make it even easier with no special tools.
What you'll need:
Paper of your choice, scissors and glue and any additional embellishments you would like to add. A corner rounder or decorative corner punch if desired but not necessary.
Measurements and Scoring - Video Tutorial
Envelopes: Mine are 3×3″ but you can use any size as long as it is square. 
Album: 3 1/4″x12″ 
Scores: 
3 1/4″ – 3 1/2″ 
6 3/4″ – 7″ 
10 1/4″ – 10 1/2″ 
11″ (if you desire a rounded flap like the inspiration video)
This product offered as a free download sample paper pack, no sign up necessary, will download automatically to your computer. Let me know what you made and share on FB, I'd love to see it.