Have you ever wondered what to do with random orphan scraps that don't seem to relate to any current projects?
That was my dilemma as I made my way to the bottom of my overwhelming scrap collection and I remembered this video inspiration from Crafty by Toni that I had saved in my favorites and it provided the perfect solution to add some embellishments to my collection as eventually I want to hand craft all of my embellishments. I do not want to buy that which I can make myself and save my funds for extra special additions.
This project is basically a mini master board and all you'll need are your scraps, a base, some glue and some scissors. You can use nested square dies if you desire. You might also need some stamps or some punches dependent upon your theme and motif.
For the most part I just chose a theme whether it be words, numbers, nature, color, neutrals, herbal or Christmas for the background and then randomly placed an appropriate motif throughout the board.
I then measured and drew lines on the back of the base, some were square and some ended up being rectangles and they were also assorted sizes. My tiles range anywhere 1″ – 1 3/4″. Dependent upon your base size you might end up with some small pieces or strips but that just adds to the variety.
The motif can be a stamp, a punch or a label, whatever you like. I like BoHo theme so for that particular theme I chose the flower stamp as shown above. A postage stamp was also a motif. I used Random Labels a lot as a basic filler rather than pull out more stamps because it has themed varieties of text and numbers that could be added quickly.
Don't think too much about it as these are meant to be additions so they don't really require a focal point but if you find after cutting that some space needs a filler and looks a barren or doesn't have enough variety you can just use a stamp or a punch shape to fill.
The only instance where I had to draw my lines and cut from the front were the Christmas tiles as they originated from collage paper and had an image so I had to be aware of where I was cutting or cover up an awkward section afterward with something else.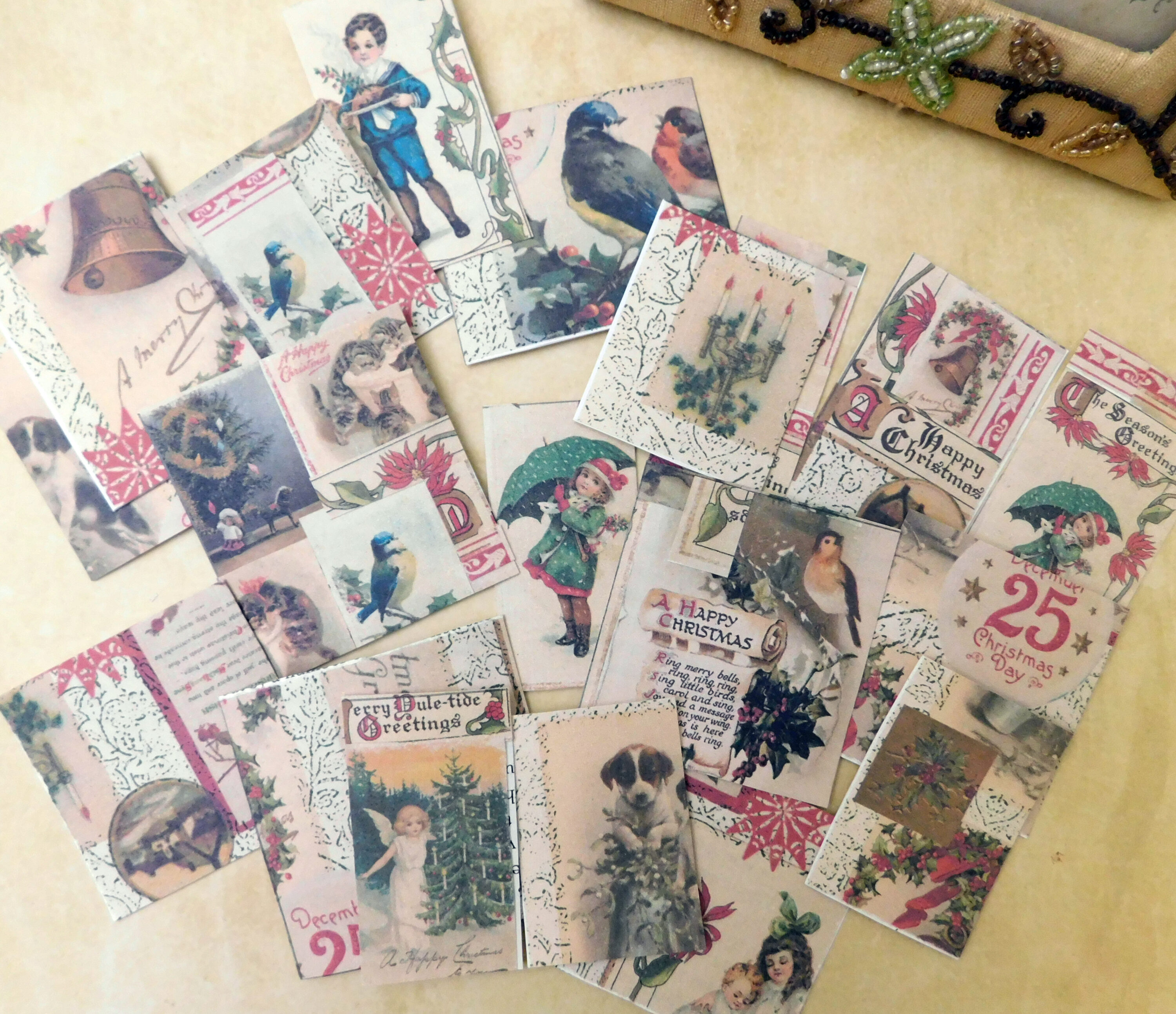 This scrap buster project was a favorite and as you'll see in the video tutorial I made many tiles in a variety of themes. They will make wonderful space fillers and can be used in so many ways.
If you are ever wondering what to do with those orphan paper scraps I hope you'll find this quick and fun project a big help in reducing paper clutter as I have.
I think Collectanea sample pack might make for some lovely tiles so it is offered below.
Happy paper crafting!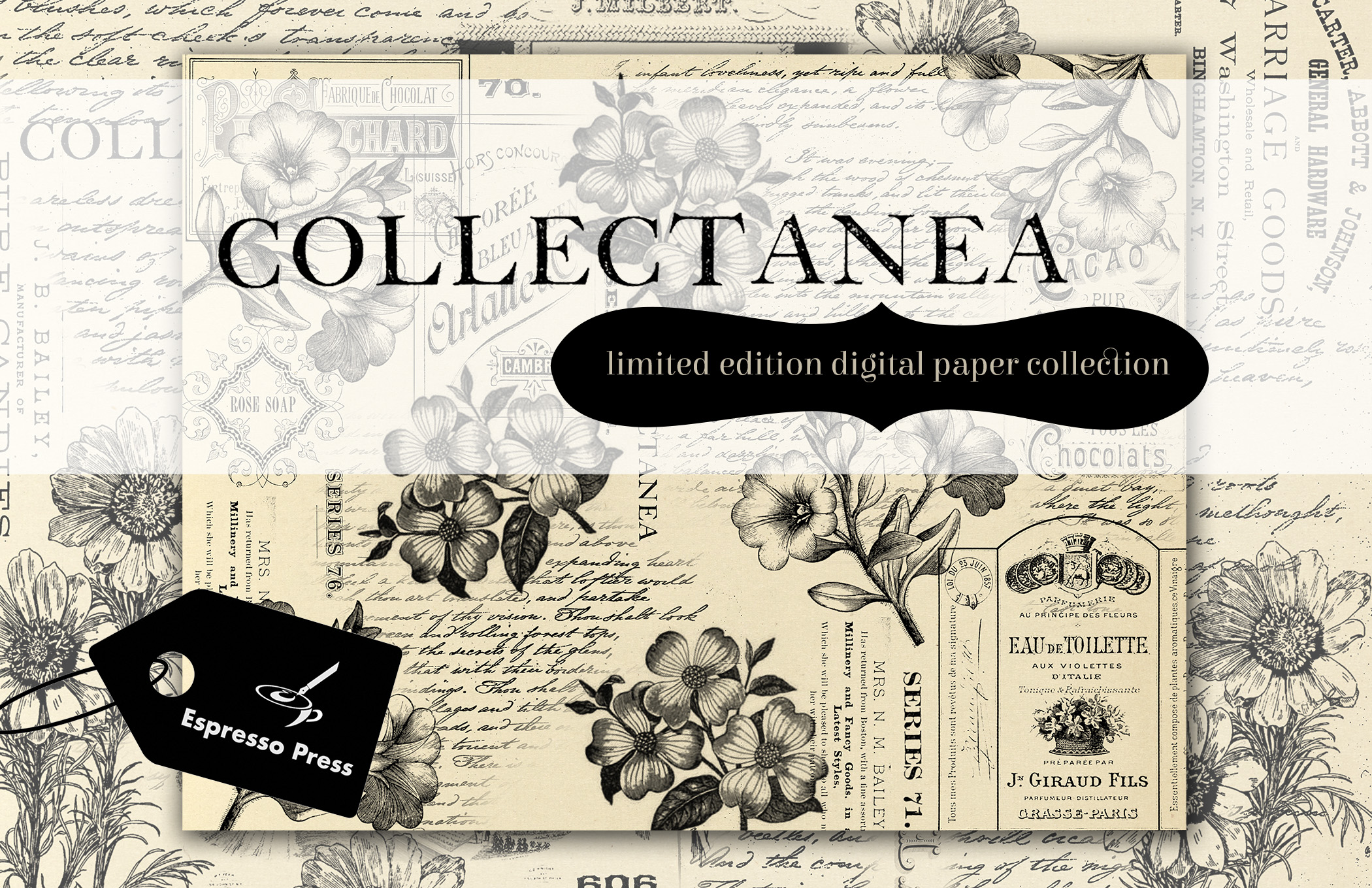 This product offered as a free download sample paper pack, no sign up necessary, will download automatically to your computer. Let me know what you made and share on FB, I'd love to see it.
happy
pretty little paper crafts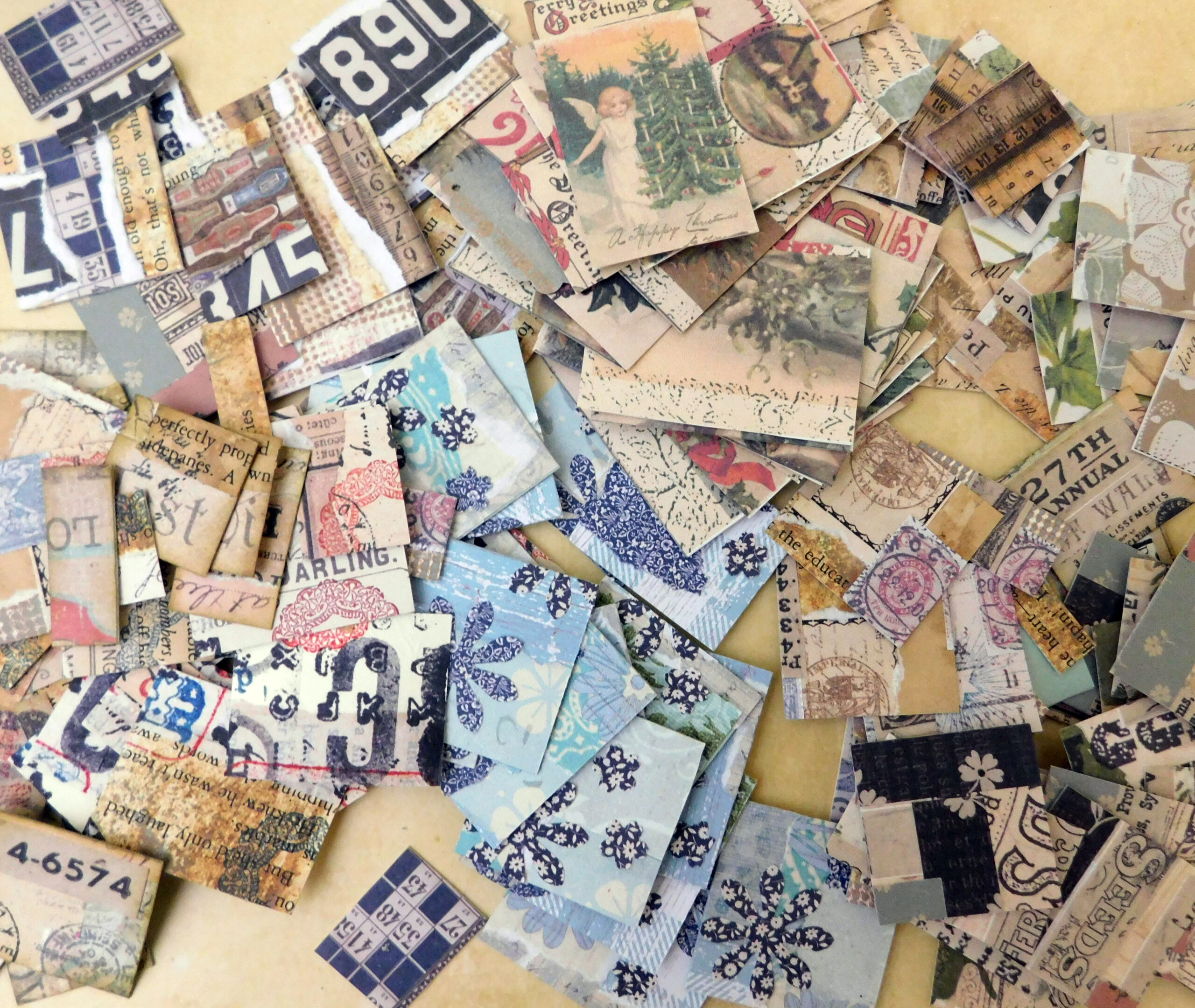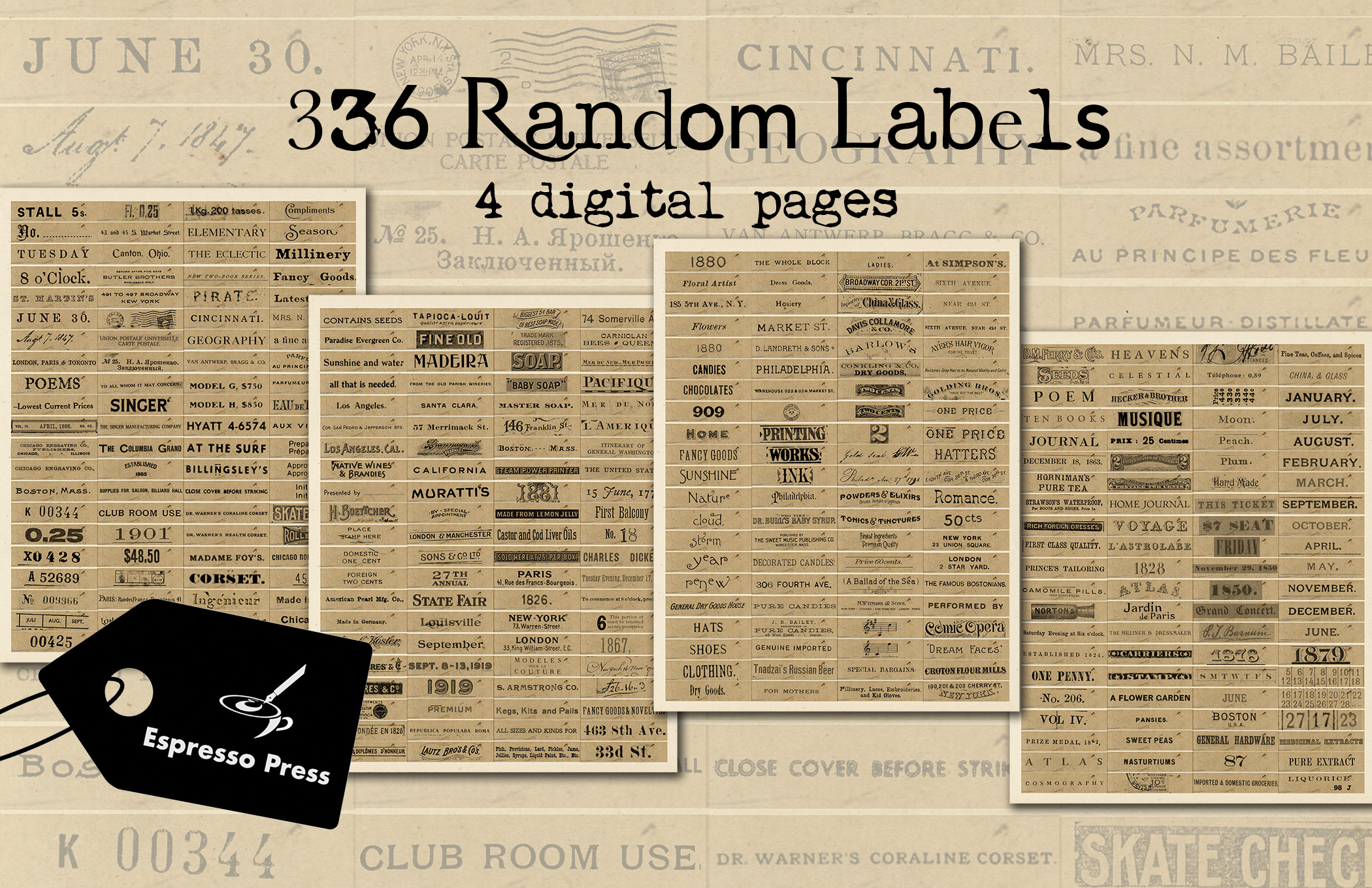 336 Random Labels Digital Printable Tim Holtz inspired random labels. Words, short phrases, numbers, names, addresses and more! Four pages of aged paper, distressed random labels created from antique documents, for you to cut out and use in paper projects, 336 in all. Each label is 1/2"x2".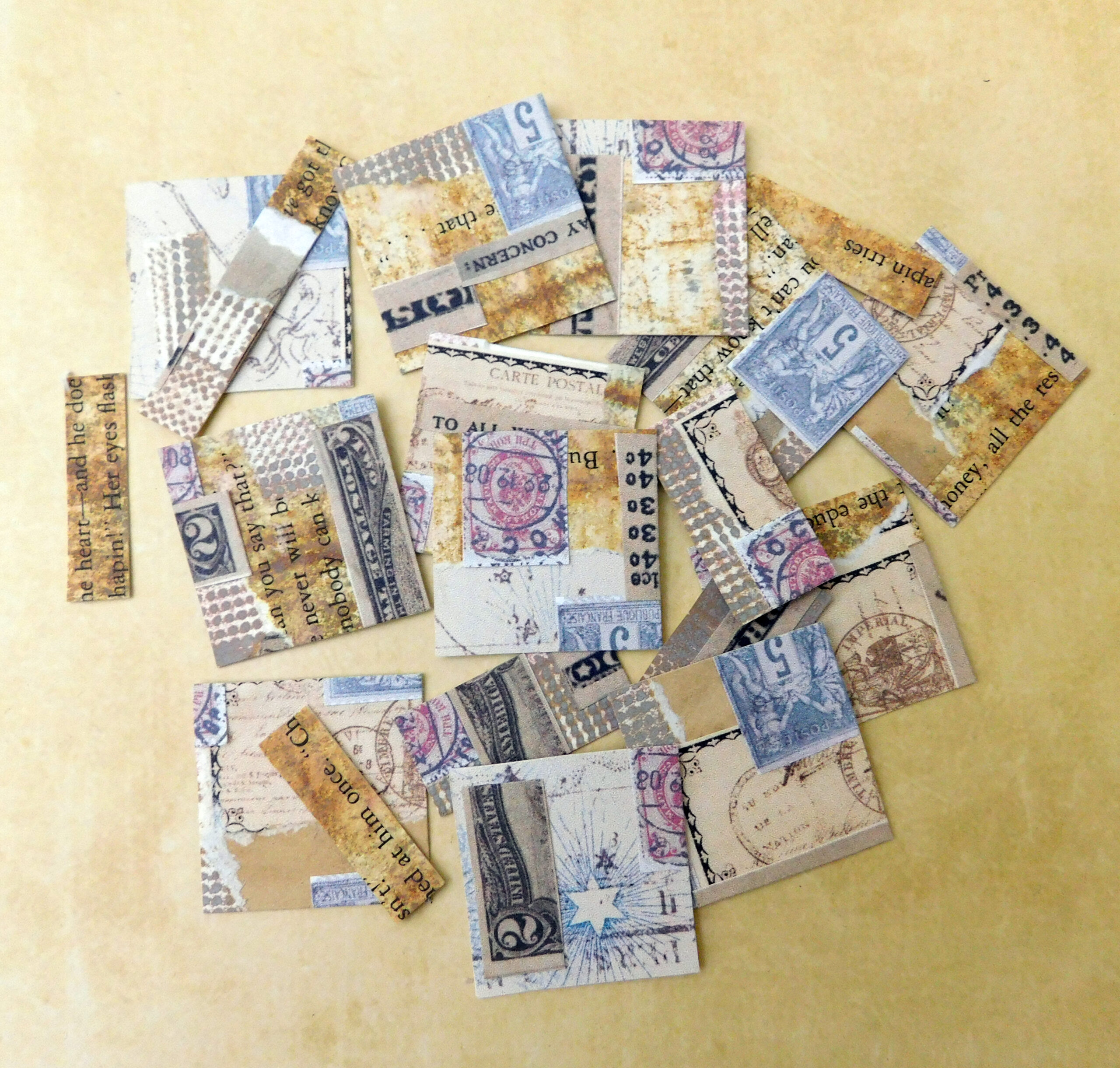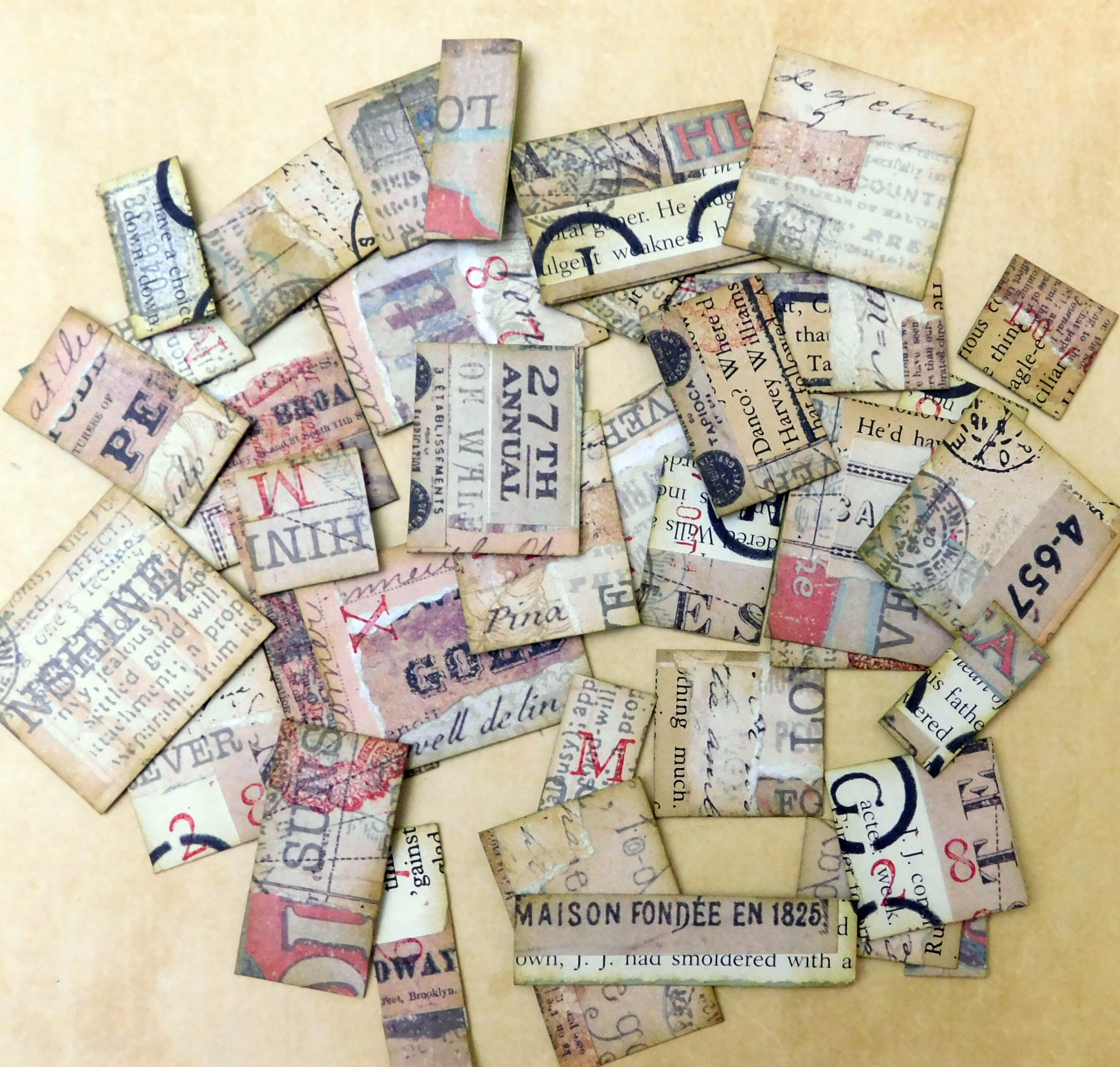 One of my first attempts above, a favorite as I love vintage type even if all of the letters aren't showing and even though I don't have the stamp set as shown in my inspiration video I made do with the stamps I have.