I was inspired by a nature themed keepsake mini album to create my own staggered edge ephemera piece. This will be a gift for my daughter to hold her own summer collectibles.
The inspiration album had a ring binder to lie flat but I didn't want to use rings so I made a hinge spine that will also lie flat when opened. There is no size for this book as I followed the width of my edge dies and then staggered each page. I made the hinge with card stock but to tuck in to another journal medium weight paper is fine as the card stock adds a lot of bulk.
I used some old scrapbook paper as a base and decorative paper from my new Clockworks Paper Collection and then laid out the pages appropriately as shown below gluing each to the  mountain side of the hinge facing away from me. The paper in this case is just decorative but you can add pockets or tucks to any page. This book only took one 8.5×11″ sheet of decorative paper, I often use  the sheets from these limited edition collections when I want interesting backgrounds for collage but still can stand on their own if I don't want to add anything. This book is extremely versatile, it could be filled with patterned paper if you desire. 
You can also use double sided paper. There will be one hinge edge across the back of the book. I made my hinge one inch wide but one half inch is fine and you can make your hinge to hold as many pages as you wish. I did not glue my accordion hinge panels together, it is flexible.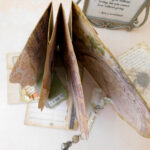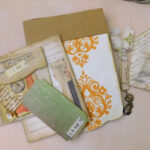 Each page holds a little envelope with writing paper inside that is stamped with inspiring sentiments. You can also make a notebook for the back page if you prefer but I didn't want to cover the paper.
This little book is perfect for a table top and can hold all kinds of collectibles including nature ephemera. The little decorative paper clip holds all the loose ephemera in place if desired and adds another tactile touch. I hope you'll give it a try.
Happy paper crafting!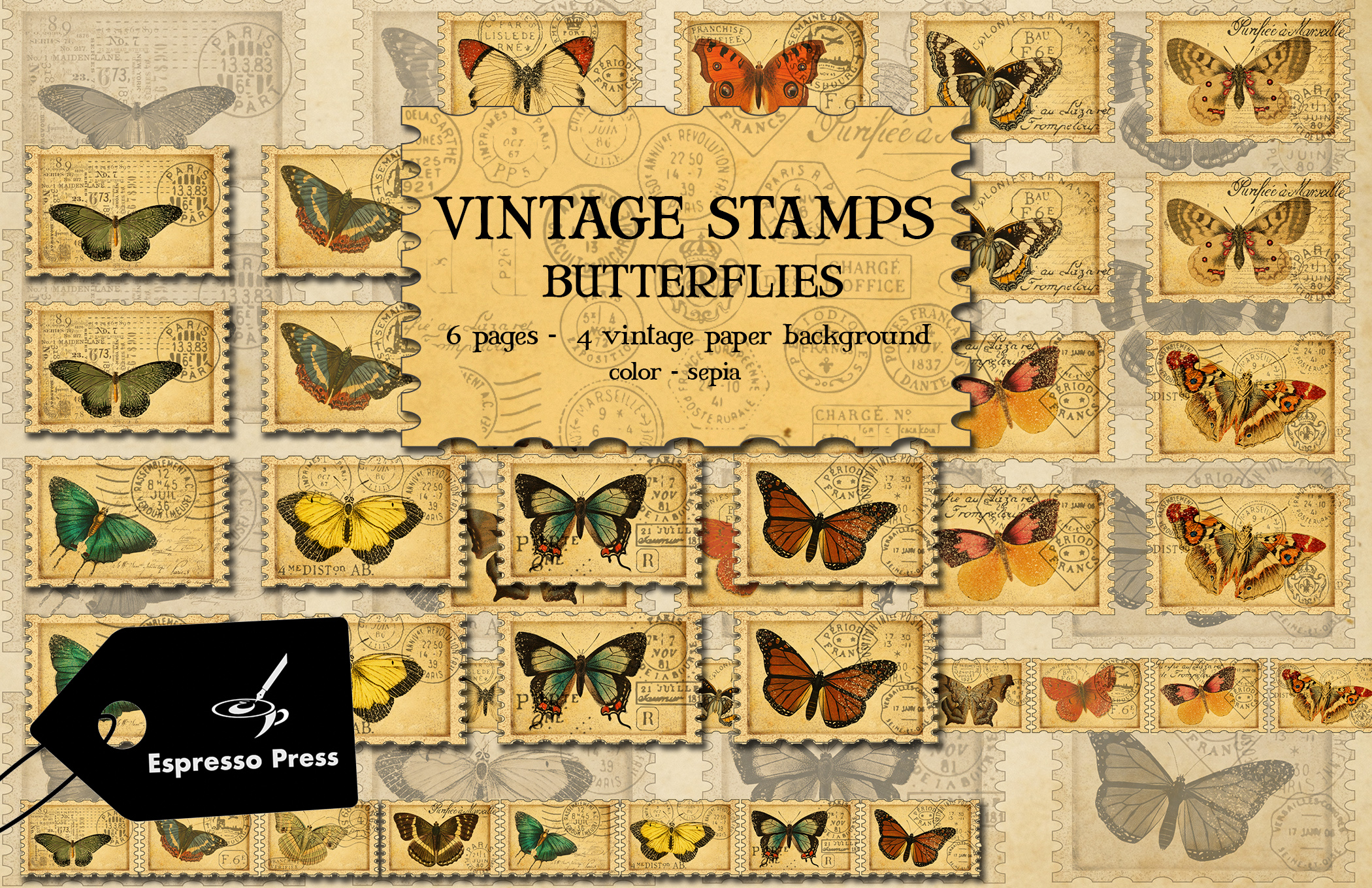 This product offered as a free download sample paper pack, no sign up necessary, will download automatically to your computer. Let me know what you made and share on FB, I'd love to see it.
happy
pretty little paper crafts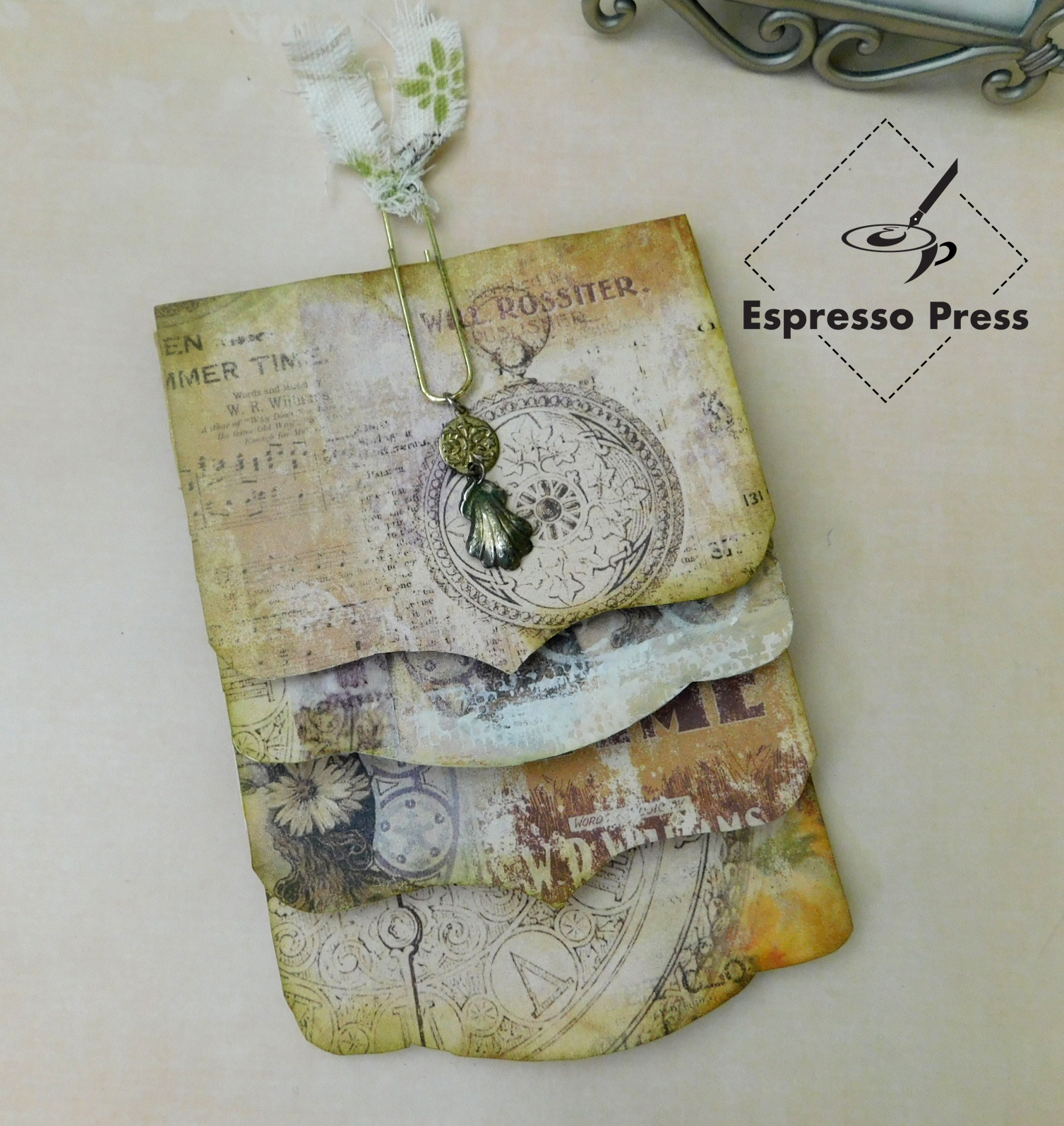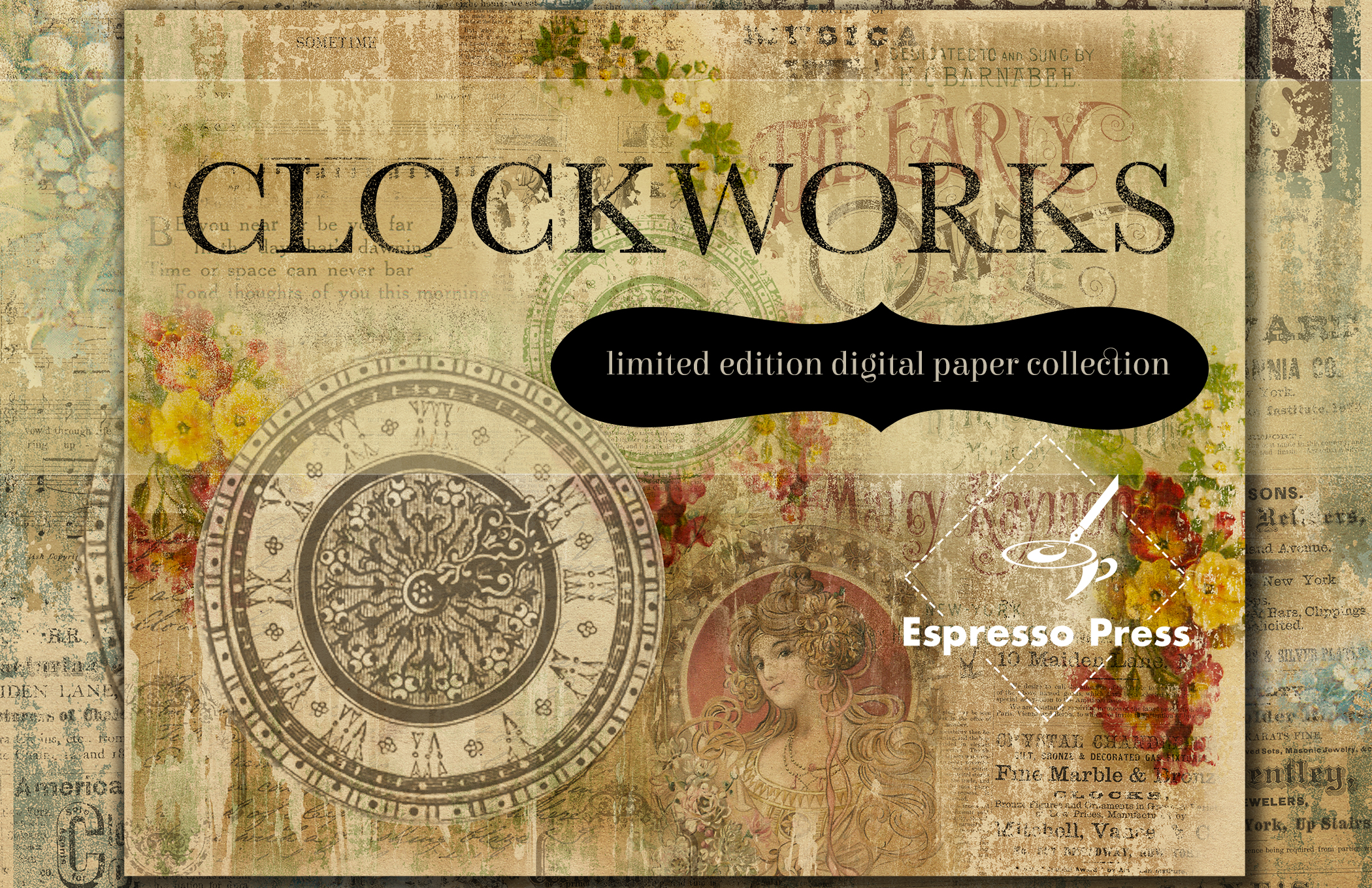 Limited edition scrapbook type papers for decoupage, backgrounds, cards, collage and other paper crafts. Inspired by 1800 Jeweler Pattern engravings, authentic antique trade magazine and beautiful vintage time themed music sheets. Sold in all shops limited quantity. Approx. 149MB