I have five new cards to make so I thought I would take you along with my inspiration gatherings as I finish the item I'll post a link here to the post with the finished piece or just place it here, still a little undecided. I'm also including these features as a menu item in blog posts. I'm hoping it will be an inspirational feature so you can follow along with my creative process although you know what they say about announcing plans… 
Almost always I start with my extensive Pinterest boards, this one Crafted Cards. I use this board for many things, cover inspiration for junk journals, shaped flower arrangements, color inspiration, layout inspiration and more. Both this and Pretty Little Paper Crafts gets filled to over flowing with inspiration. If I can't find something on these boards I'm just not in the mood for paper crafting.
I've also wanted to experiment with some new page layouts so here goes…. I might use this template in the future for Findings too since that feature is just about posting something I've made from my fabulous resources collection reviews. 
Birthday Card Ideas
Card number one is a birthday card. This relative after years and years of Victorian style living has suddenly changed her tastes to mid century modern so I've gathered some pieces that might fit the bill. A link to the designer is in the pic if there is an appropriate link. 
So there you have it, just a few of my inspiration photos. Is it going to be bold or muted, flat or dimensional I am not quite sure but now that I have these beautiful pieces for inspiration I am sure my the creative wheels will begin to turn.
Some days, especially Fridays are just experiment days, so I've also been trying out some new product ideas, bottom of the page is a saved piece for you to download and print. 
I hope this post inspires you to create idea boards of your own as this is almost always how I begin any project. You can easily give this board any title and refer to it often once you've gathered your own similar objects.
Happy paper crafting!
A birthday card for my cousin who after decades of collecting the most beautiful Victorian furnishings and collectables has changed her taste to mid century modern. I hope this is a pleasant surprise for her new found aesthetic.
The finished pieces. This one should've been called how 26 mistakes makes for a birthday card. No more embossing until I get a guillotine or some plain shape dies as the edges get too stretched and whenever I try with a paper cutter it tears, which happened to the first base. In the end I just cut off the background border which I guess I should've done in the first place, just squared it up with a pencil and cut it with scissors, long day. I fixed the last wonky edge with a straight piece and the sentiment.
I was happy to try out my new daisy die and I used my mandala type embossing folder which always reminds me of the sixties. A geometric background adds a touch of a sixties style and the colors were decided by the card stock and what neutrals I have in store.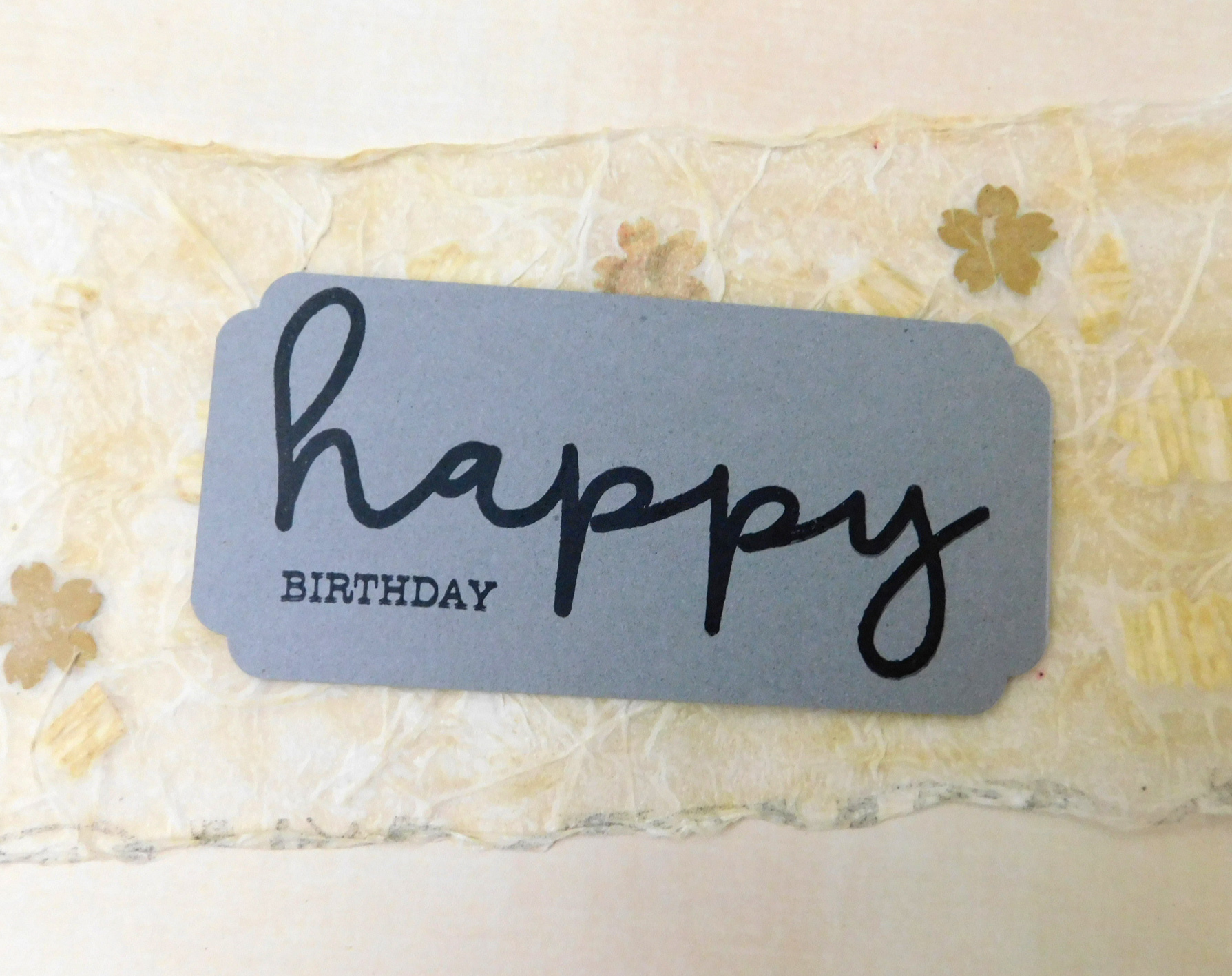 This sentiment was good but after so much frustration I didn't dare try it on the card base. I hope she likes it, now on to her twin sister whose card will be completely different.
Let me know what you make on my Facebook page, I'd love to see it.