Summer can either be a time for light paper crafts or a busy time if preparing for the holiday season. While we haven't been enduring the heat wave that most have I have been too busy with summer activities to begin any large projects at the moment but still wanted to relax with a paper craft in the evening so this label series has been great for that in that I am both using and stocking up on ephemera.
The last project in this series on labels (first post here) combines techniques to create an ATC postcard which is a 5×7″ card divided into sections (2.5×3.5″ vertical or horizontal) for either cutting apart or leaving as is to send as a standard size postcard, which can be mailed.
This was inspired by Margarete Miller, I hope you'll visit the live replay. (link)
I wanted to combine as many techniques as possible but didn't want to do clusters, you can use any label as a starting point for a cluster base so my take is layouts instead.
For my first step after collaging the labels from Antique Rose Labels and a few from Vintage Labels in sepia, I chose some other ephemera to create a focal point in each section and roughly placed them to see what areas might need some filling in. I also penciled in my divided sections. Then I began stenciling and stamping. It was a fun challenge to work within a frame within a section. I wanted to keep a bit of the roses showing. If you demand straight lines I'd recommend another set of pencil lines before collaging your labels to use as a guide, similar to drawing a pencil guide before making a quilt card.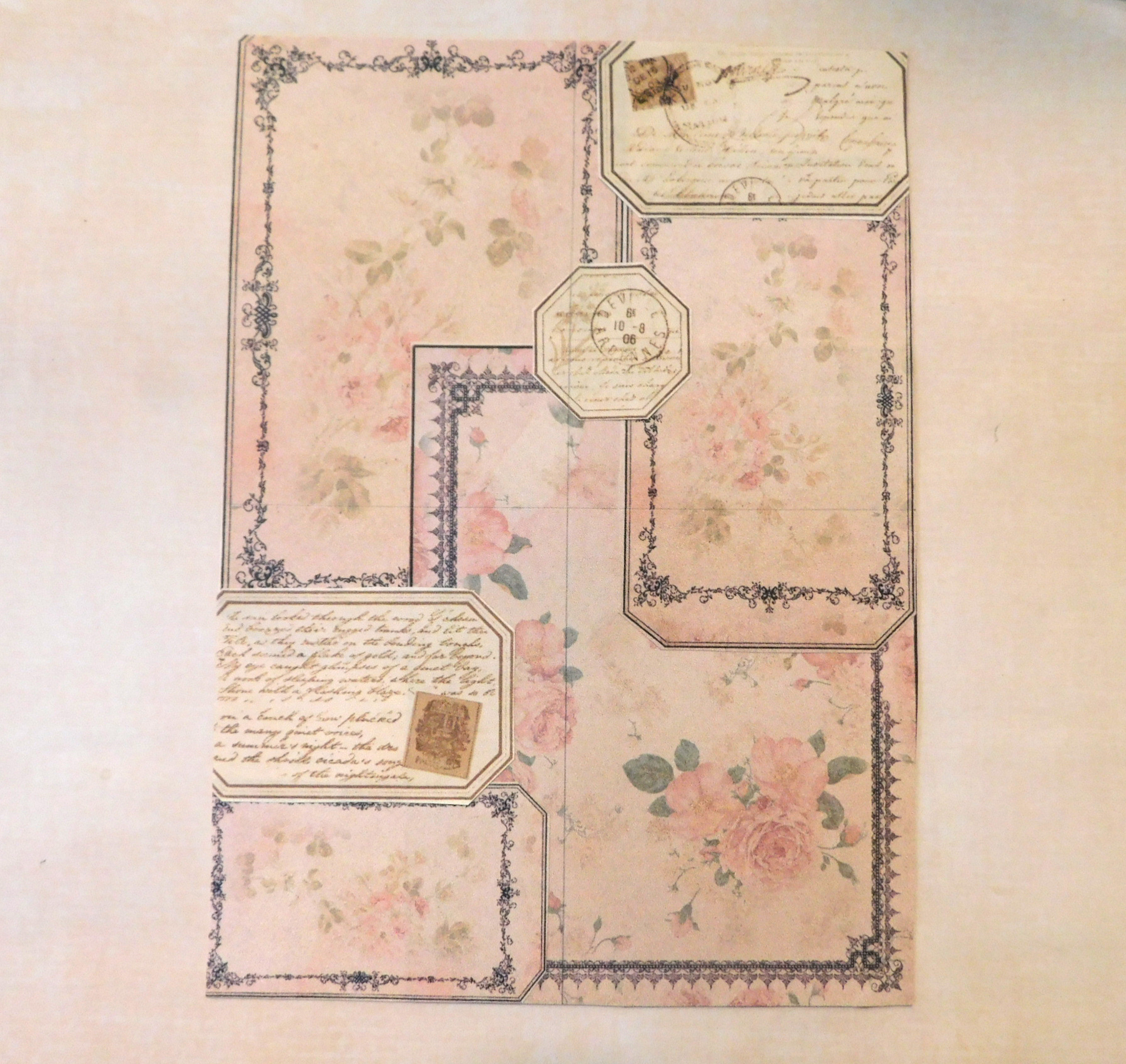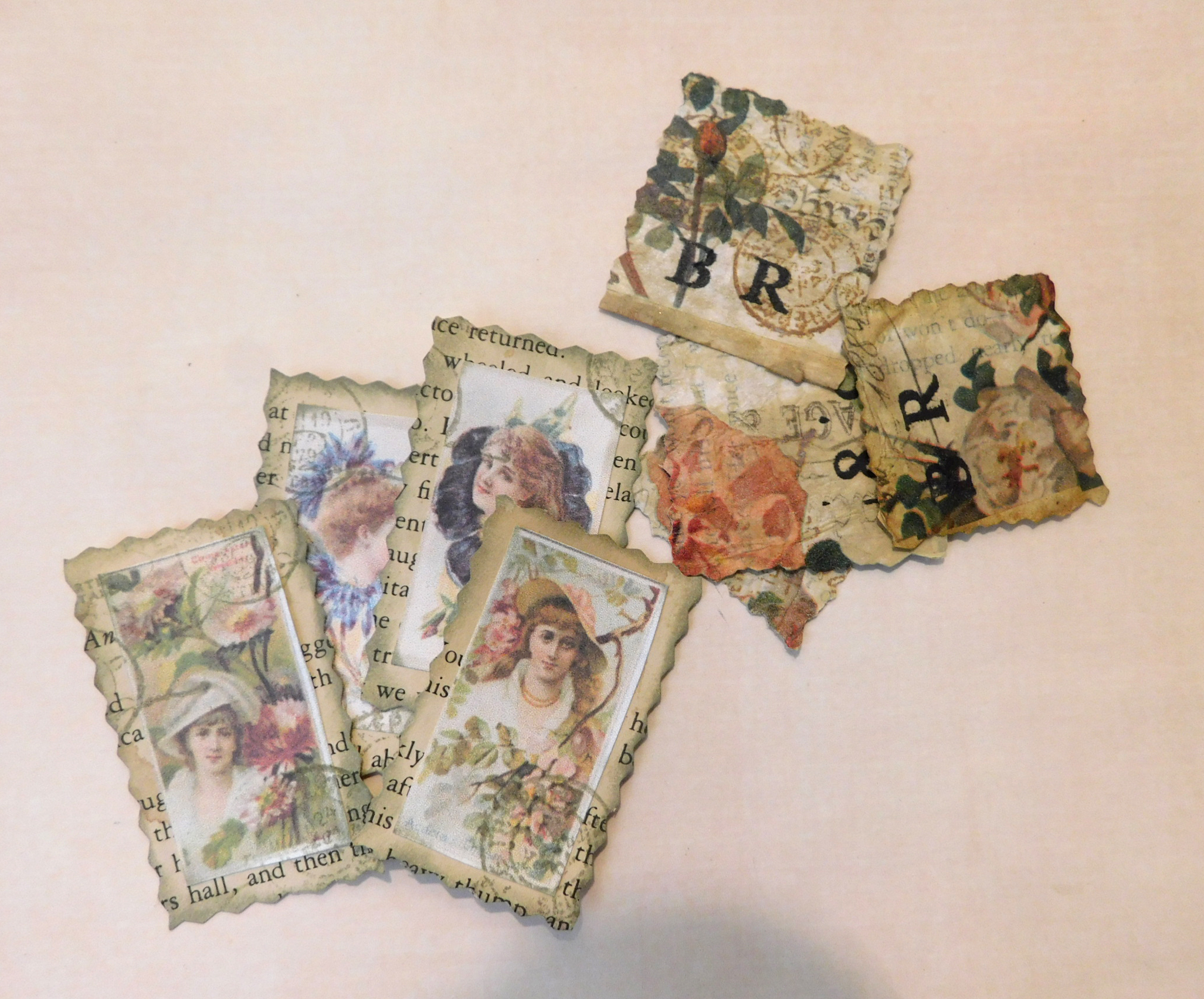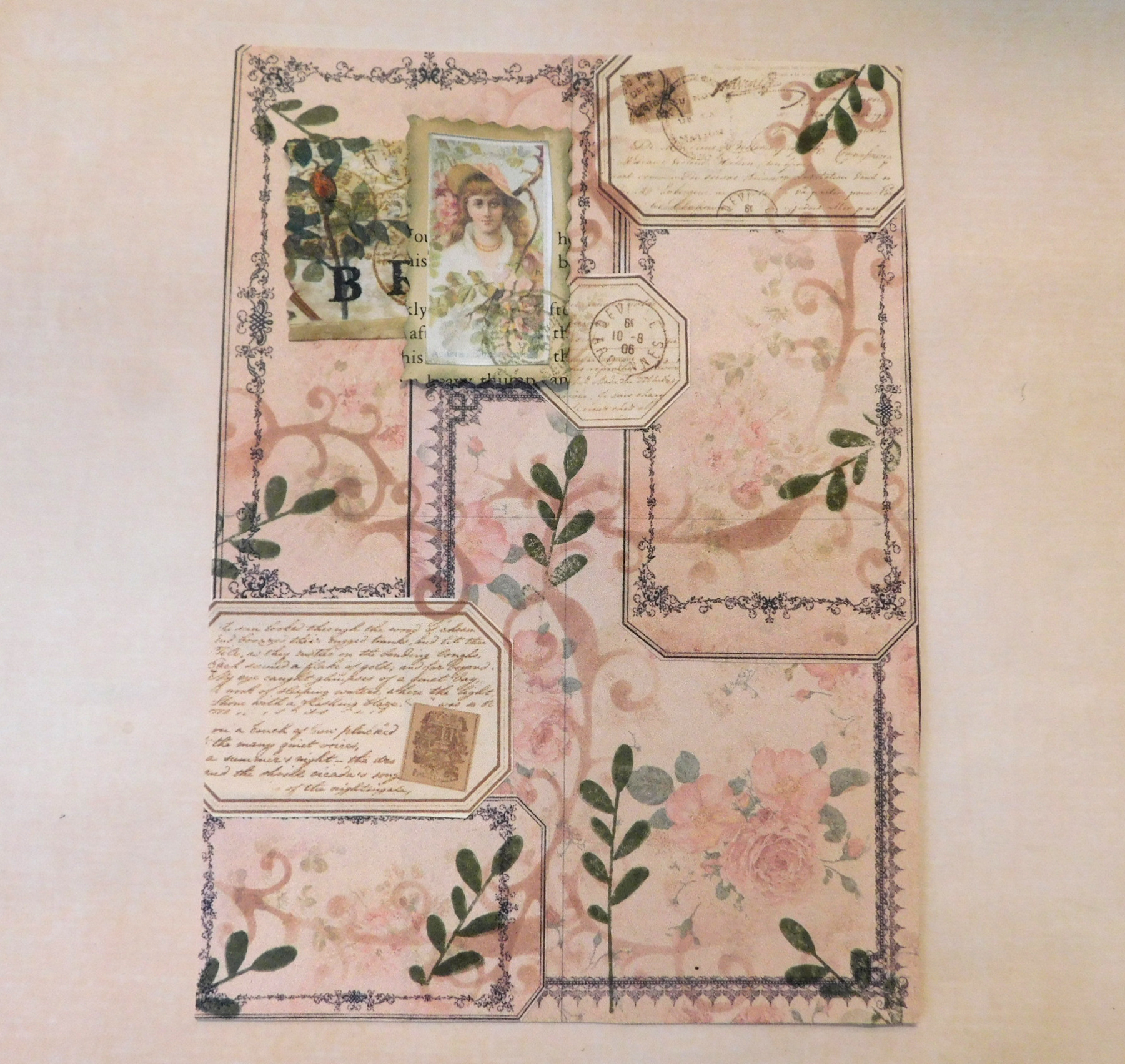 At the end I added some words for balance and framed the edges with silver. 
For my second attempt I chose Antique Apothecary Labels. This one was a take two as the background definitely needed gesso to avoid becoming too busy due to the black frames, lines and flourishes. I wanted to keep some of the text in the labels. I also used some appropriate text from Random Labels and Vintage Stamps Butterflies in sepia.
The florals are from Nostaligic Greetings.
This ATC postcard combined collage, layouts, stenciling and stamping labels to create larger pieces, similar to a master board and showcases just a few more things you can do with labels. I hope it inspires you to pull out your labels and see what you can create. I've included one set as a freebie, below. Thanks for visiting!
Happy paper crafting!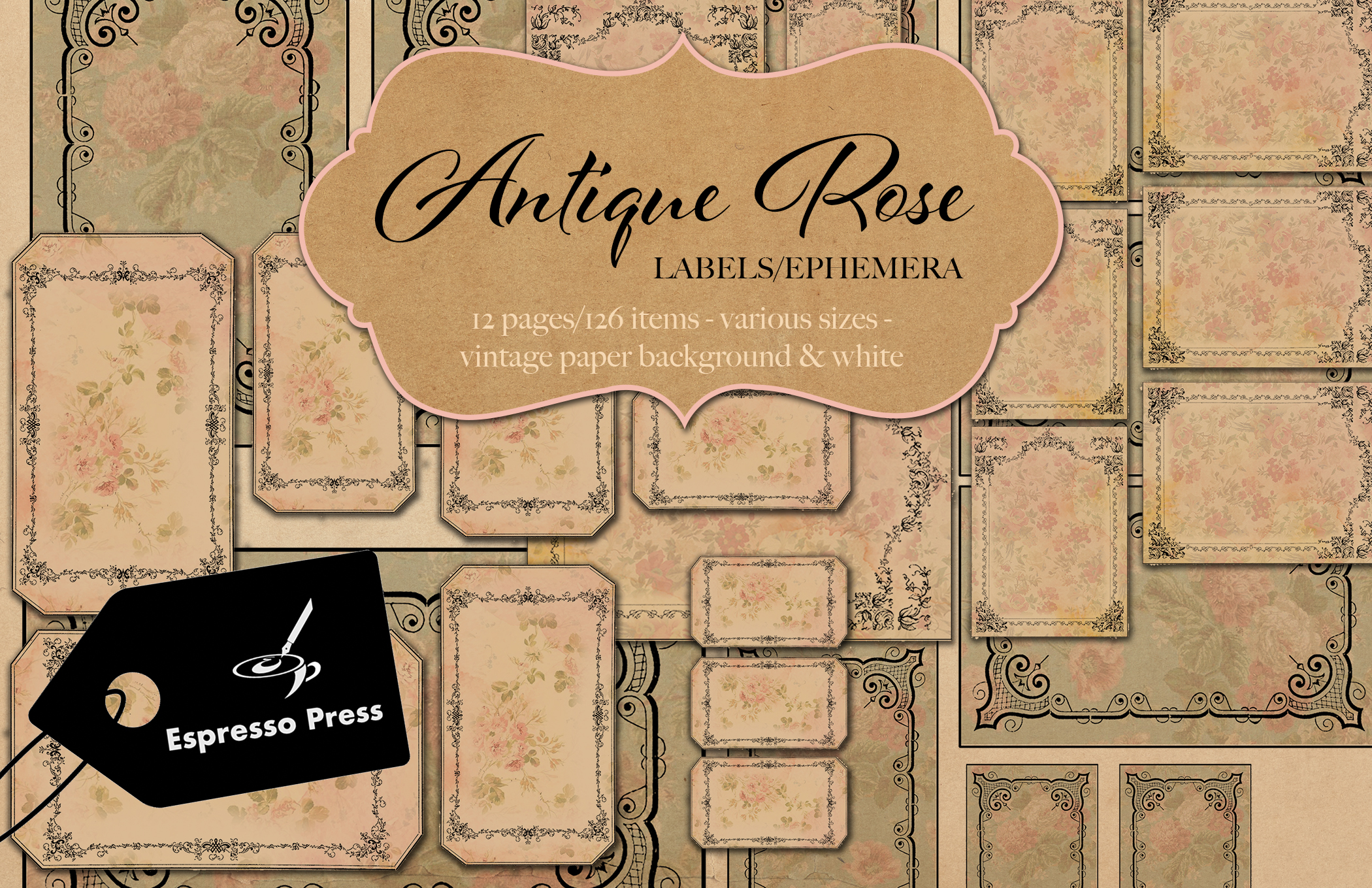 This product offered as a free download sample paper pack, no sign up necessary, will download automatically to your computer. Let me know what you made and share on FB, I'd love to see it.
happy
pretty little paper crafts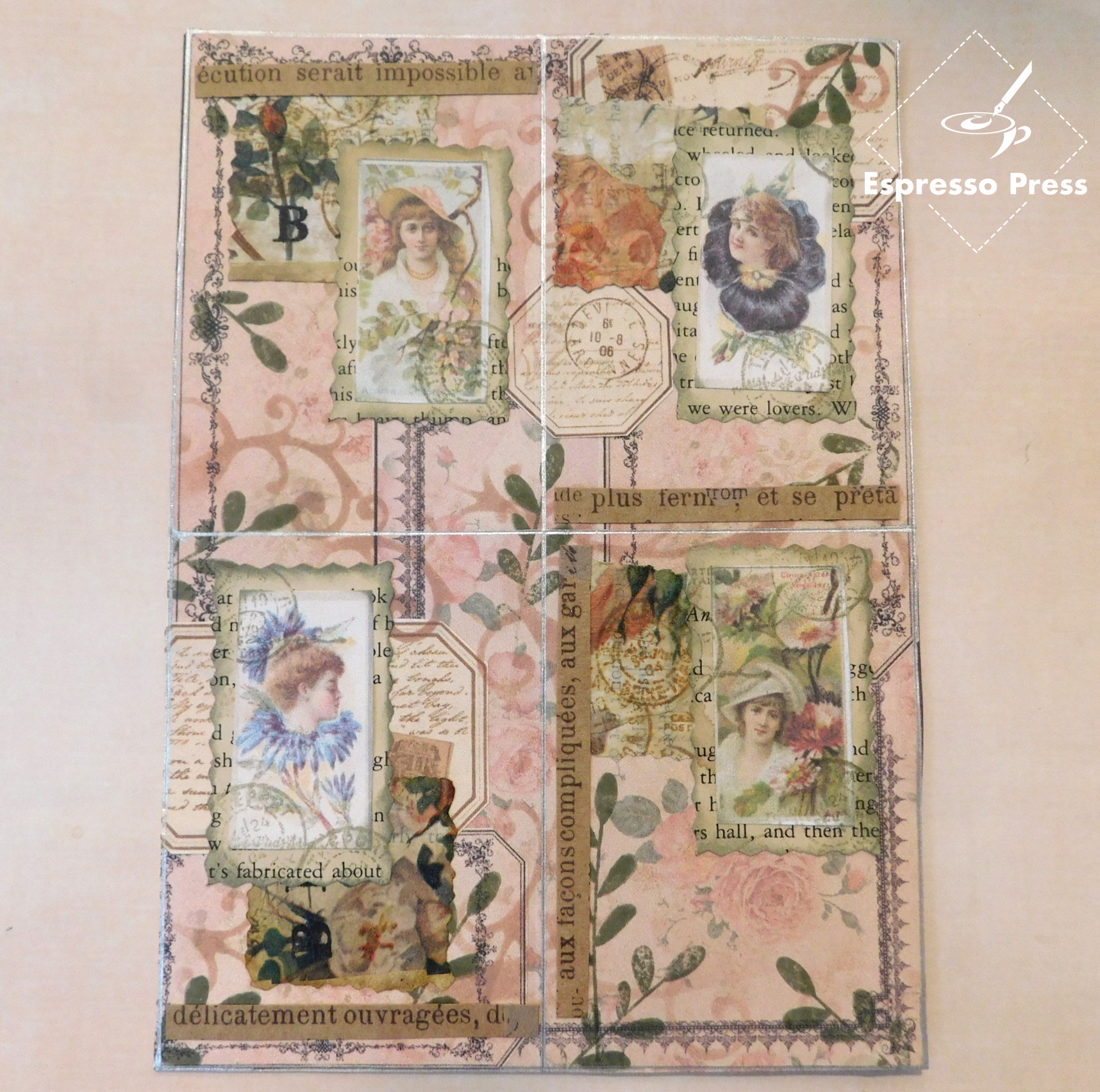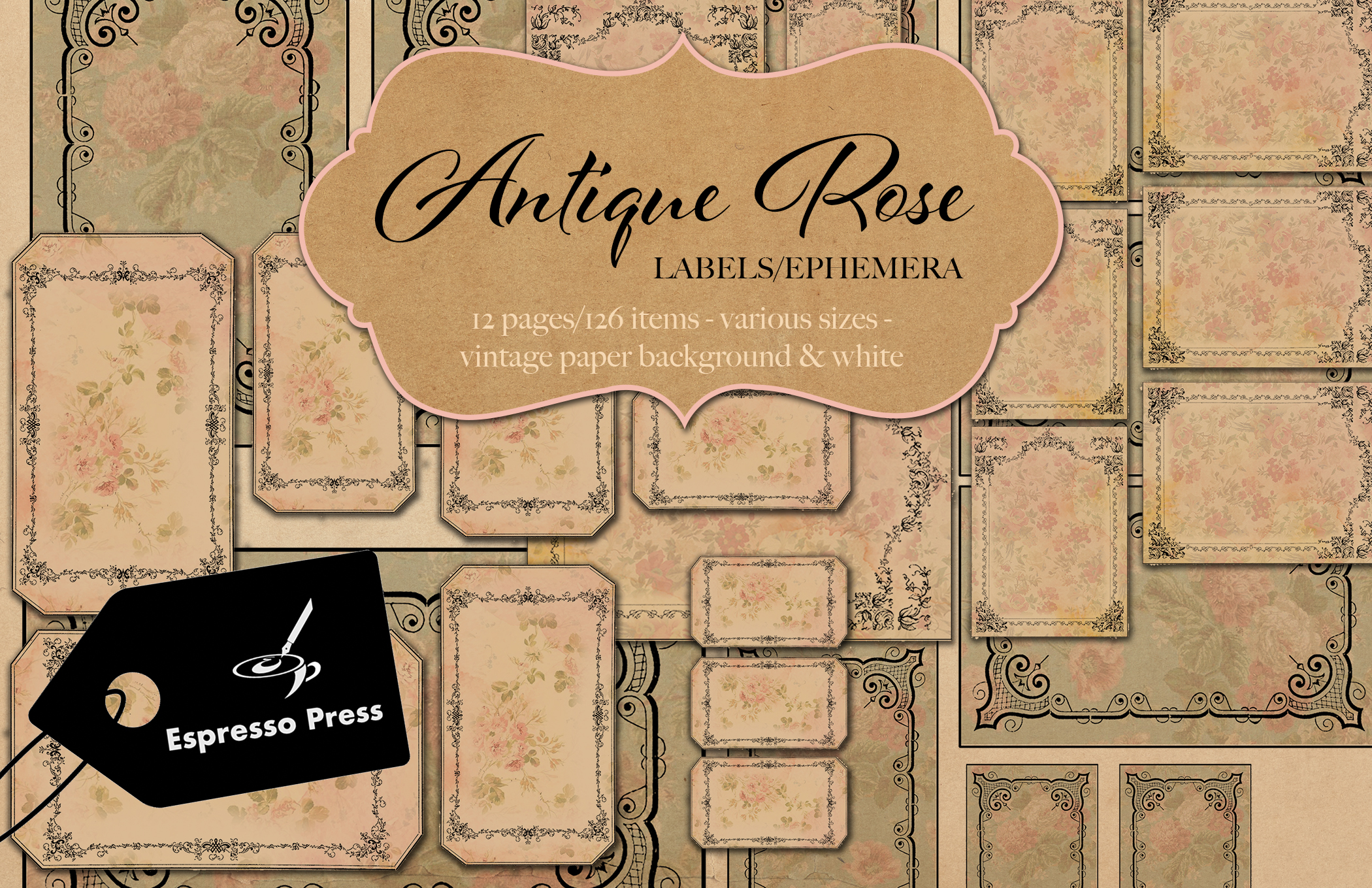 12 Sheets (126 items) beautiful antique labels/frames with delicate rose floral backgrounds to stamp or embellish as you wish. Designed from 1876 Philadelphia Type Foundry. Ornate ephemera collection placed in easy to cut out frames. Two styles, vintage paper and black and white to print on your desired color. Use these labels for various ephemera, paper cluster bases, covers, card bases, journal cards, tags and various paper craft projects. Approx. 95MB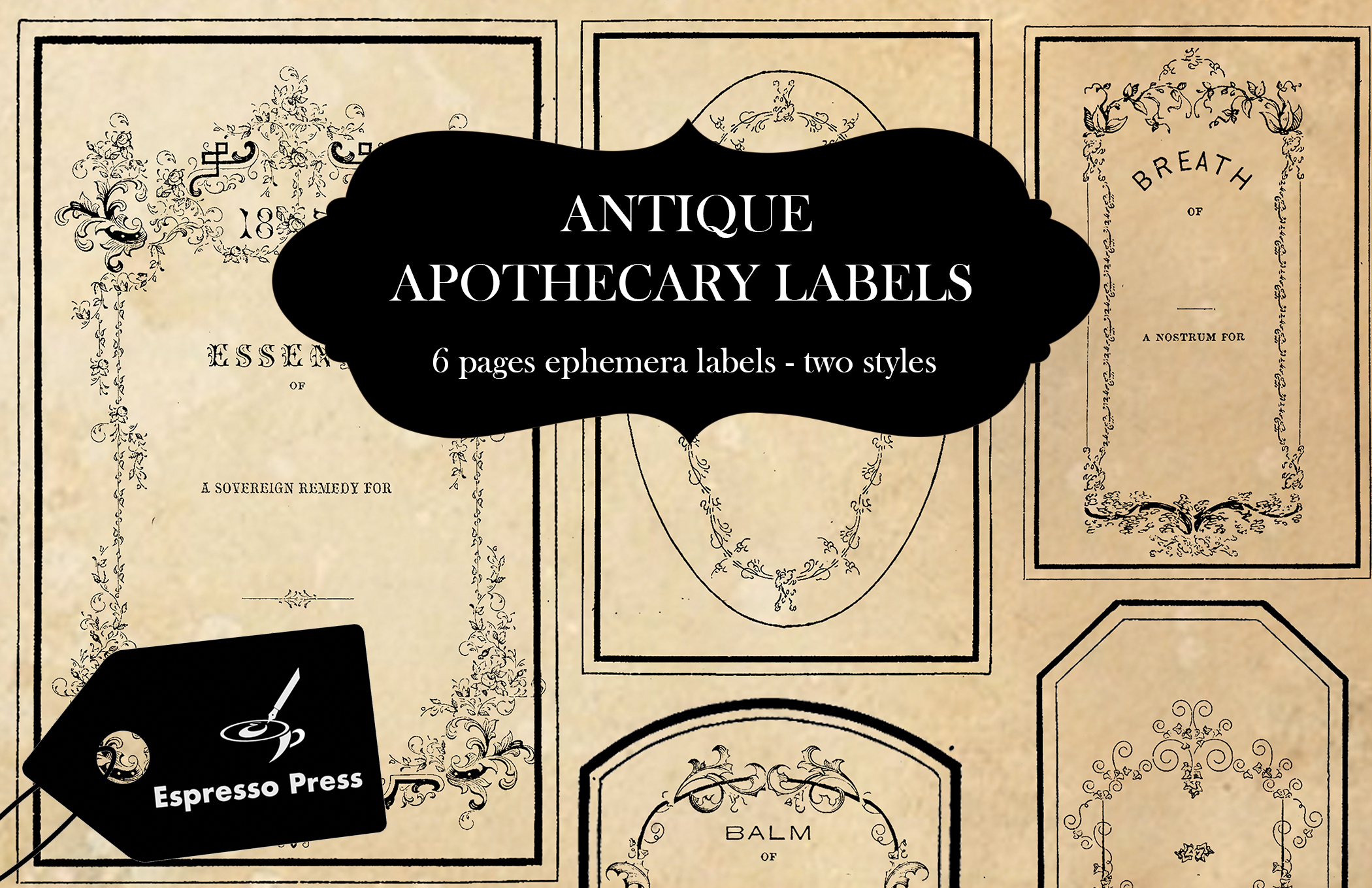 Antique Apothecary Labels - 2 Styles 12 Sheets beautiful antique apothecary labels. Designed from 1876 Philadelphia Type Foundry. Ornate label collection placed in easy to cut out frames. Two styles, vintage paper and black and white to print on your desired color. Some blank to embellish as you wish. You'll use these labels for junk journals, paper crafting, scrapbooking and more! Approx. 67MB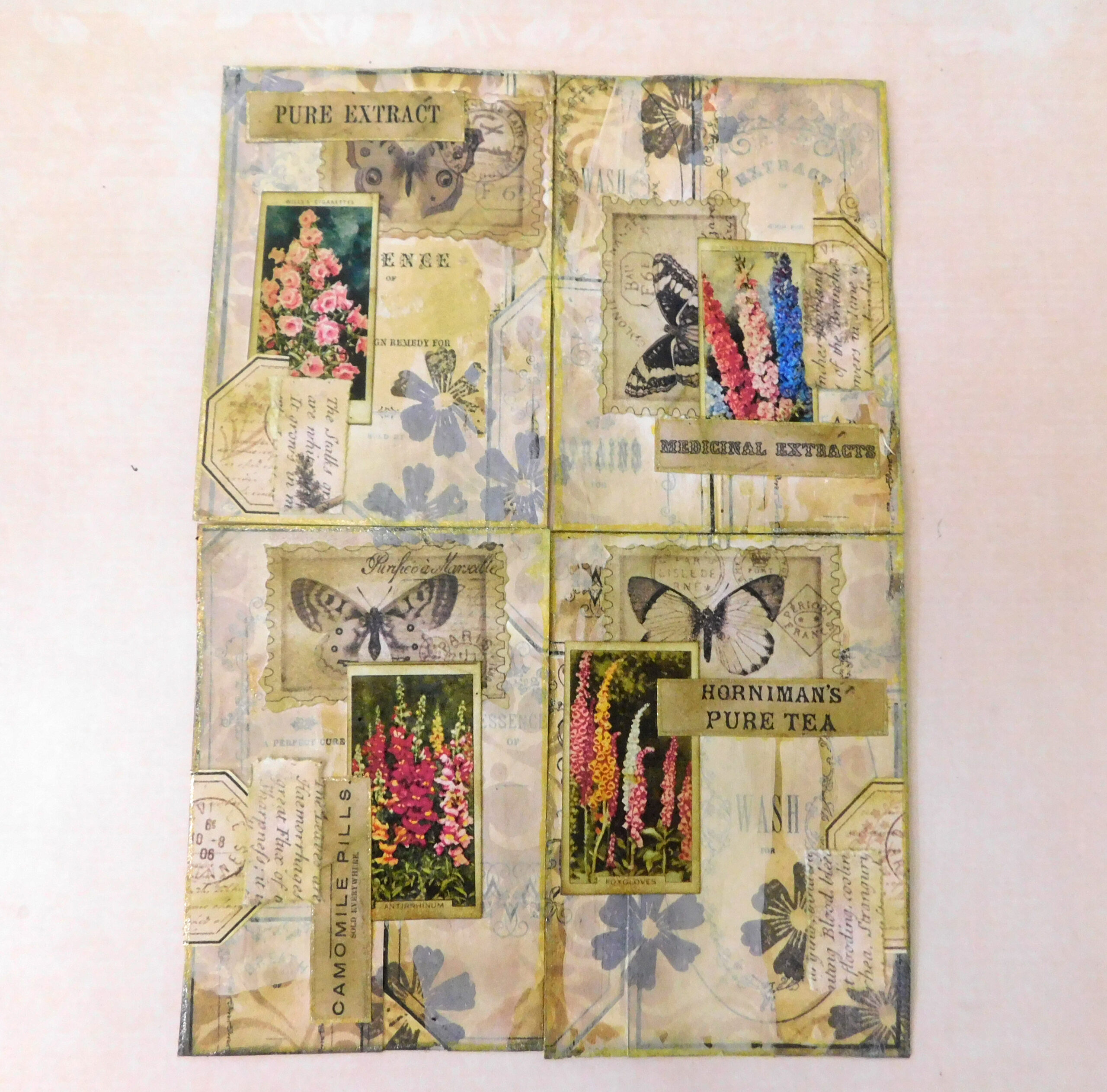 I worked on this ATC postcard a little more post video, distressed the gesso because I did want it to look very aged and added a few more elements. By the end of this series I had a sick cat, a broken camera?, printer issues, a new camera and a now returned camera due to poor quality issues. What a disappointment after hours of searching and 80% favorable reviews. I am happy to say that almost all issues are resolved except the camera and my cat seems to be doing much better.