I hope everyone is enjoying the last months of summer. I have been out and about spending time with my family and taking a few little trips here and there and I've attended my very first Arts & Crafts Fair. I don't know what I was expecting but it exceeded my expectations as far as craftsmanship and while I didn't see the paper crafts I was expecting it was a lot of fun. I will post links to the artists that I did meet, some are on Etsy I believe and all were very talented.
This week I have combined a few simple projects just for fun and one is really just an idea from Ceri The Crafter and that is a collage book that I thought was just the ticket for on the go paper crafting. The other is a very simple, lie flat board book. I am including the tutorial I found here… beautiful examples from Gabbing With Grammee, I bet that was a fun class.
My combination is a board book that is just for play and quick collage. In the next video I plan on creating  storage space in the board book for your collected ephemera, an on the go fun book. I can also see adding coloring pages in this type of book if you desire.
Both the collage book idea and the simple project were a lot of fun and I am going to do the board book again with single sided paper, a great way to avoid having to print both sides or come up with a way to decorate the blank side of your printouts and a great way to make a book if journaling isn't for you. As suggested in the tutorial; great for a baby memory book, a sticker book for kids or a travel folio.
I chose Oddities Digital Paper Collection. I don't know why but combining these odd little advertisements from yesteryear images with quirky added text amuses me so it is my little fun book and I get to practice my collaging.
I hope you'll give the board book a try, it's simple and a lot of fun to make a sturdy book with your own plan for it in mind.
Happy paper crafting!
The artists I met, I hope you'll give them a visit. I always support the makers as much as I can and these were some very talented (some self taught) ladies.
Kalpana's Fine Soaps & Jewelry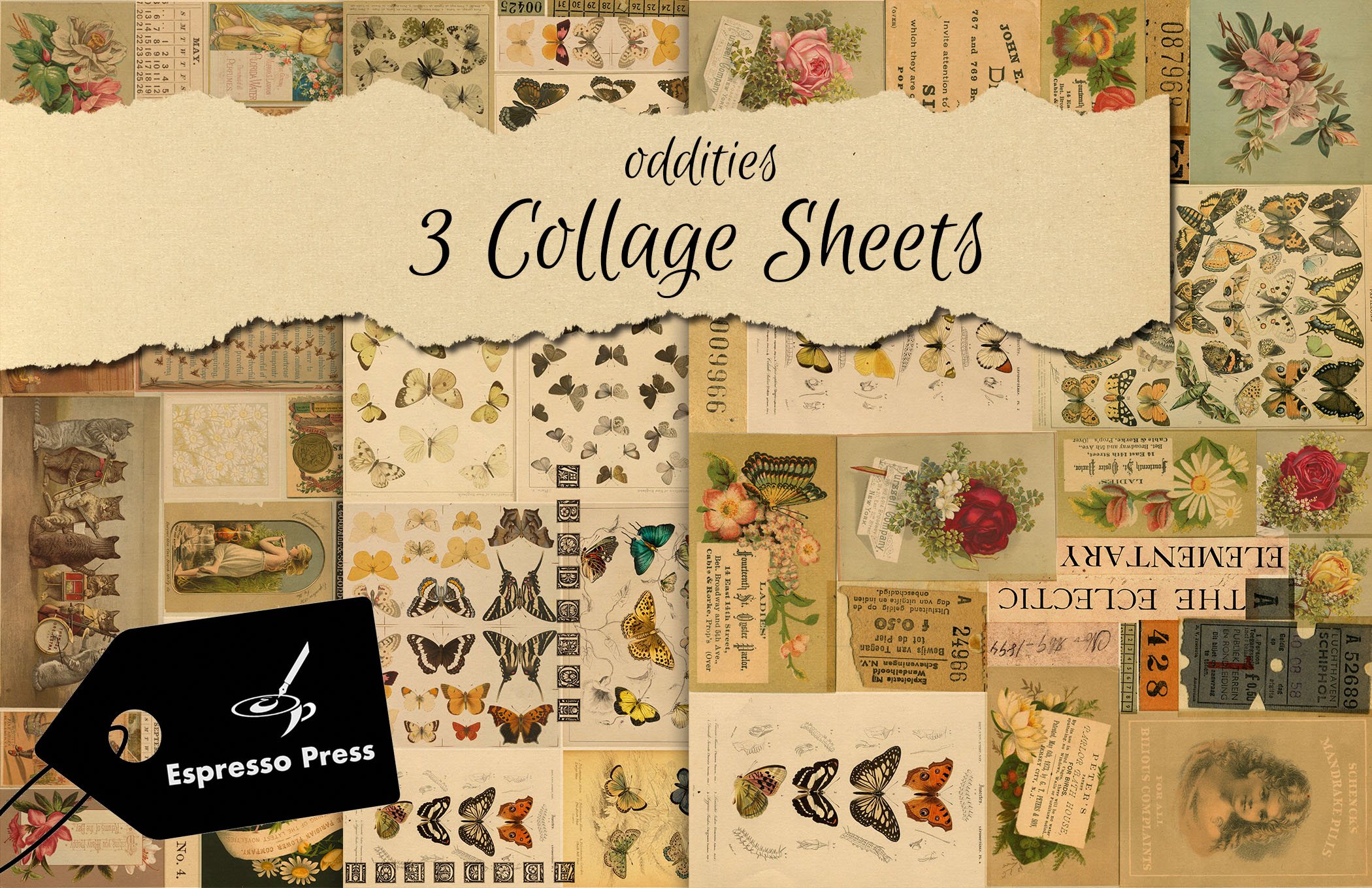 This product offered as a free download sample paper pack, no sign up necessary, will download automatically to your computer. Let me know what you made and share on FB, I'd love to see it.
happy
pretty little paper crafts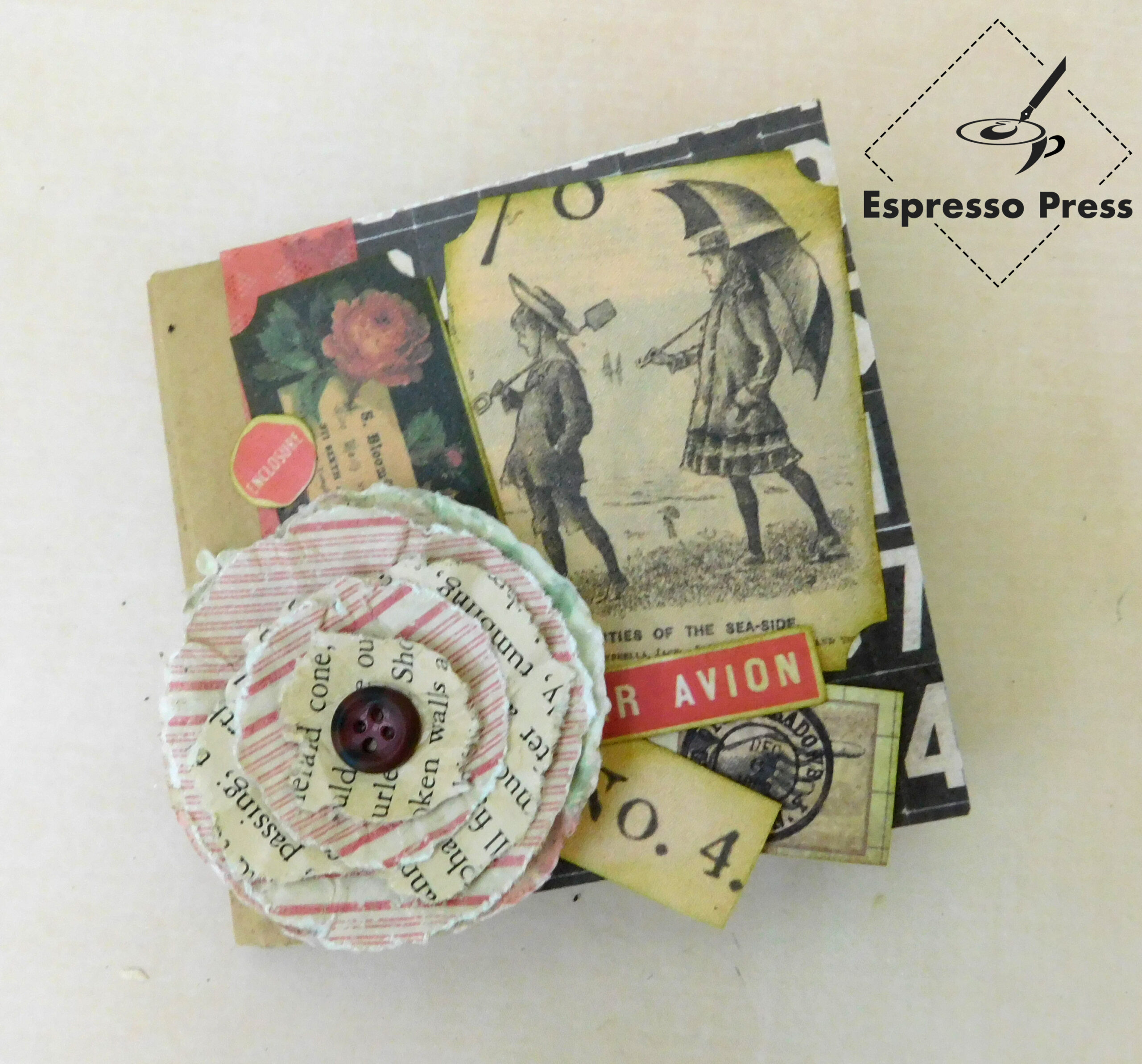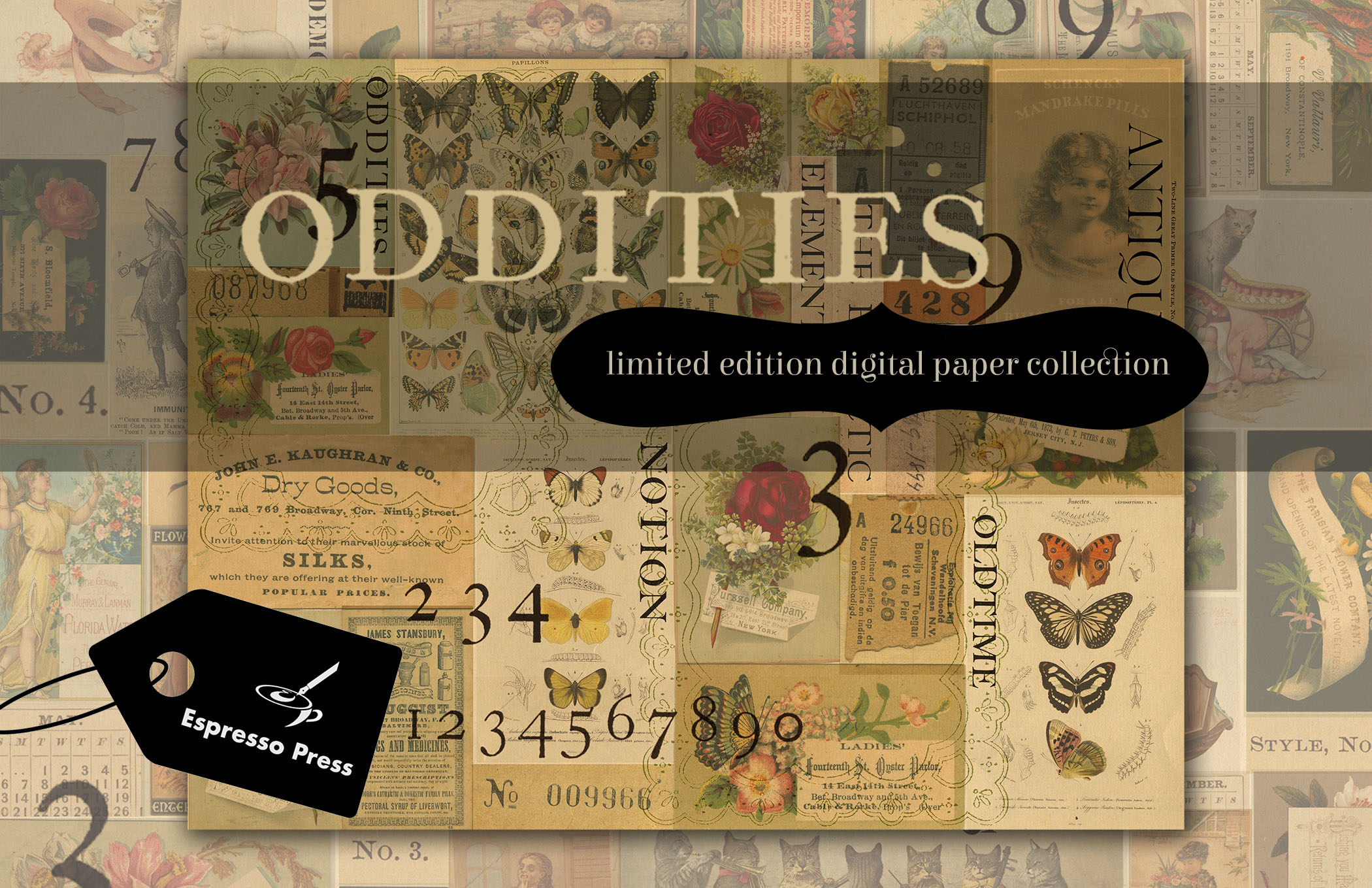 Scrapbook type papers for decoupage, backgrounds, cards, collage and other paper crafts. Inspired by 1796 Philadelphia Type Foundry edition using numbers, typestyles, quirky sayings, antique borders and dozens of authentic antique ephemera pieces. Animals, children, butterflies, florals, something for everyone. Great for collage, tear sheets or covers. Approx. 64MB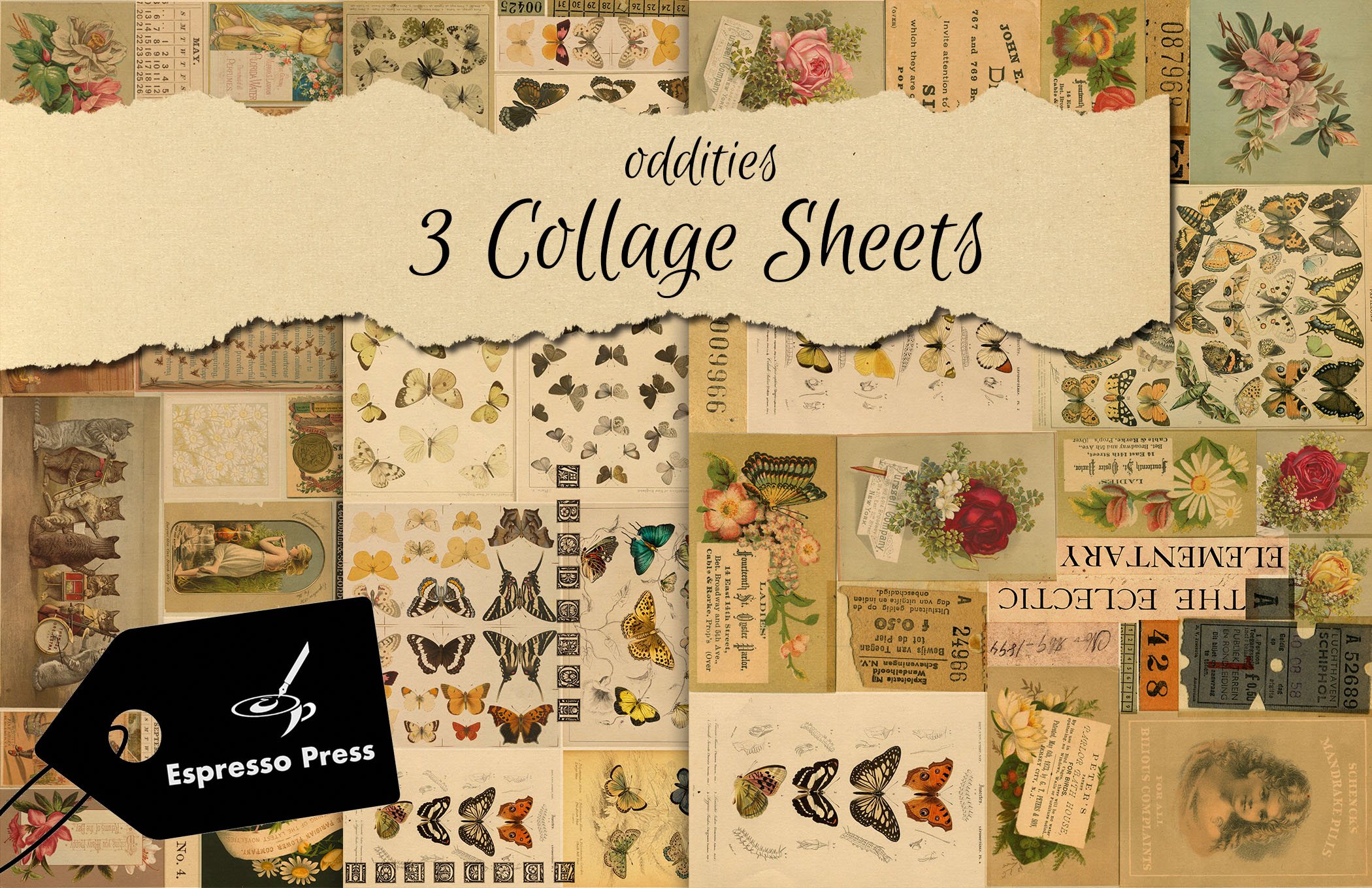 Oddities Collage Sheets. Created from random sheets Oddities digital paper collection, minus the type and numbers as seen in the collection and also full color. Enjoy using these sheets to create bits of ephemera to adorn your paper creations.