These lovely lace charms were inspired by jewelry cabochon pendants. A scrap buster project essentially comprised of five circles. Great use of leftover scraps whether lace, fabric or paper. Make a little charm and savor the memory of your favorite pieces.
What you'll need:
Your choice of scraps.
Punches
Glue, scissors, a hole puncher.
*Paint marker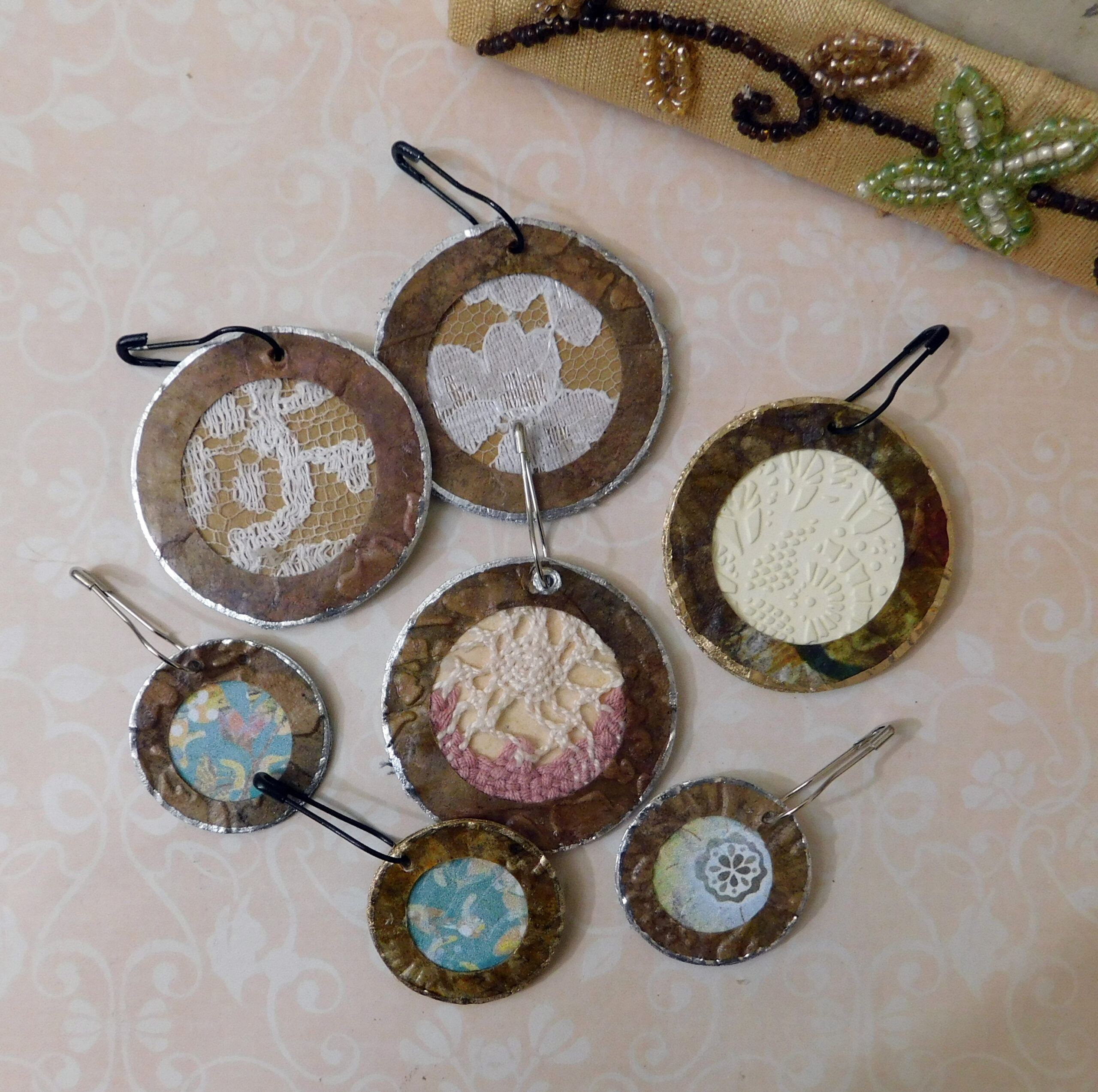 I hope these inspire you to tackle those little scraps that haven't quite made it toward another project or haven't yet got tossed.
Happy paper crafting!