It's a rare occasion when I make something for myself. I had a lot of fun making Valentine's this year and I wanted to explore using tags shapes in different ways but with a different subject so I came up with an idea for making little meditation books. 
I also used home made wax vellum as shown in a previous video, included pretty images of birds and flowers and trimmed my books in gold. The soft wax vellum is very touchable as I turn the pages.They look so pretty sitting on my bedside table in a jewelry dish and they are the perfect reading before falling asleep. 
If you know someone who doesn't journal but would appreciate a hand crafted inspirational book this simple little project makes a very thoughtful gift. They can include poetry, inspirational quotes, or any other suitable text for light reading.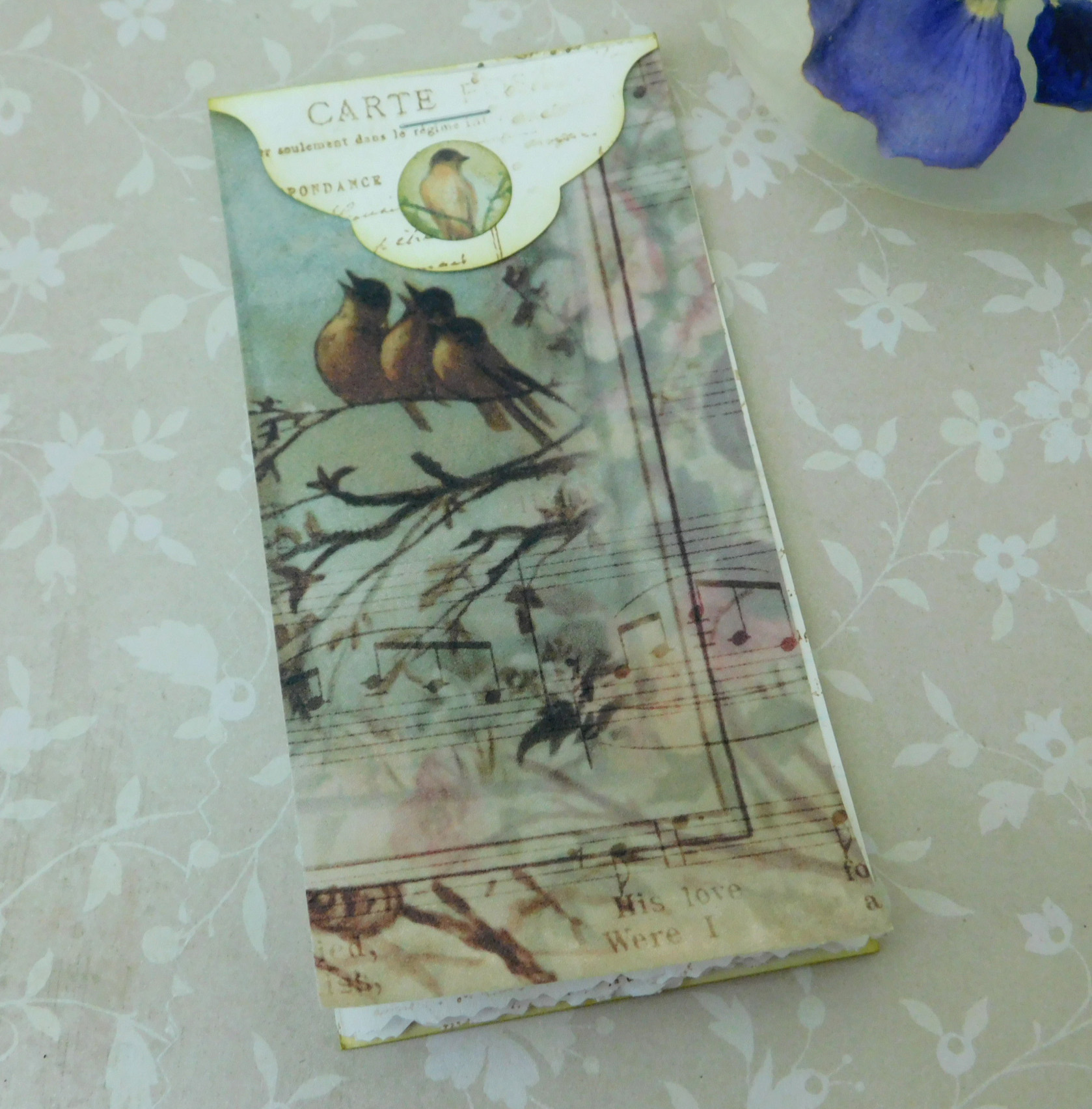 A gallery of meditation books.
Free advertising, digital content and giveaway gifts
Some of the most beautiful paper crafters don't have their own channel or site but would still like to make their own creations more visible. I decided that I wanted to add some new content on my channel so I thought that these particular groups might be interested in showcasing their items. I would make similar videos to the one above using their photos. I've seen many videos where these crafters will make items for a channel and then the channel will feature them in a flip through but what if a viewer would like to buy the item? On my channel I will include a link to your shop so it is a form of free advertising. If you know of any paper crafters who would like to promote their work but don't have their own channel/blog/website and aren't interested in going through all of the effort to do so please share. Sharing your work gives a lot of inspiration to other paper crafters so if you make junk journals, cards or other paper crafts contact me.
I am also offering free high quality digitals for contest prizes, give aways and content creation. Absolutely no hassle, no design team, no lengthy mentions, just an announcement of your contest or content and a link to my store is all that is necessary on your channel, group, page or site.
I'm including the contact button here and on my home page for anyone that might be interested.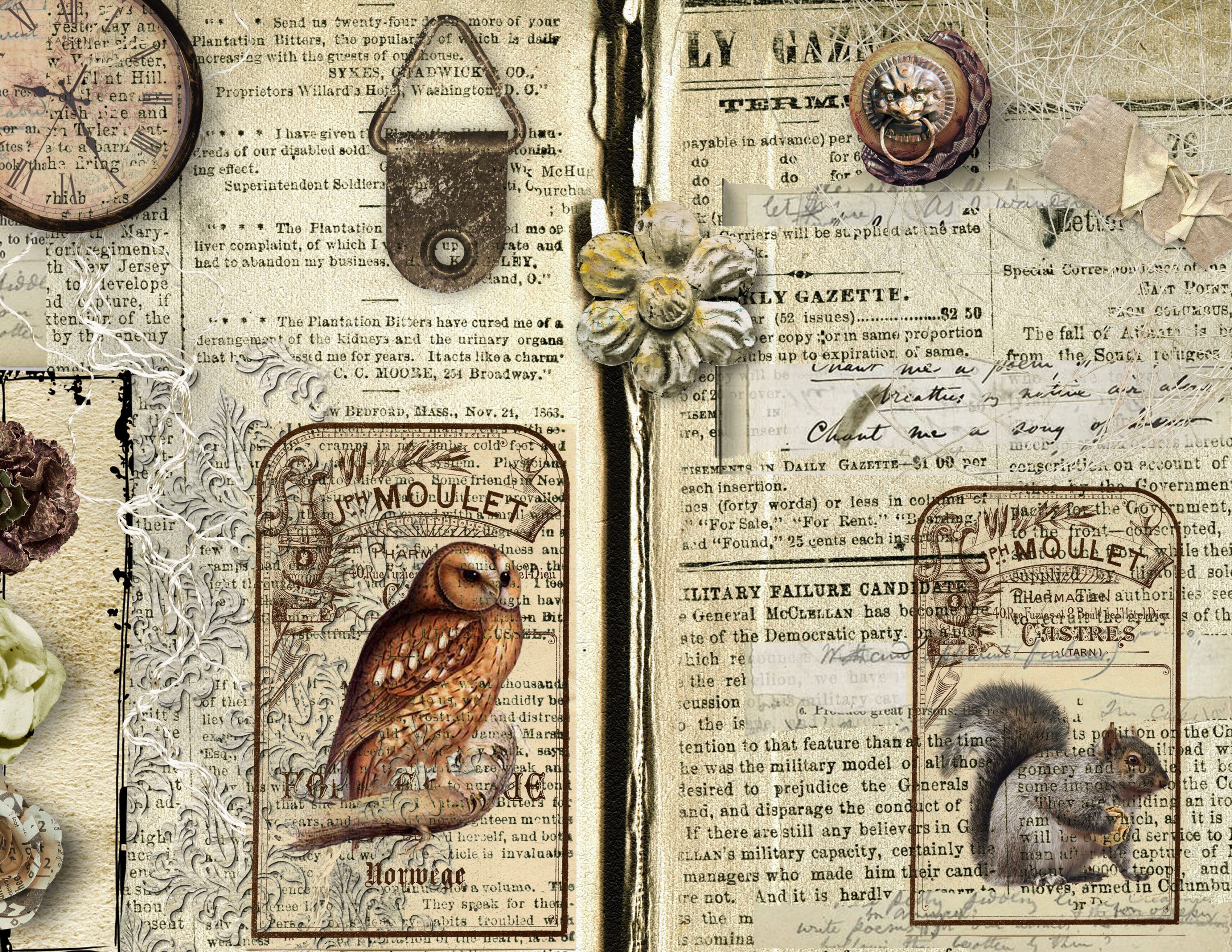 Are you a paper crafter? Do you make junk journals, cards or other paper crafts that you sell?
Free Advertising
Get free advertising on my YouTube Channel.
Features
I will feature your junk journal, cards or other suitable paper crafts to help you spread the word about your product.
Here's how:
Send 4-8 high quality photos of your project. If approved I will create a video with music and feature them on my YouTube channel along with a link to where your product is sold. At the end of your series of photos; I will include my own products.