A quick post about one of the most versatile products I've run across in a long time. Makes me wish I was still and Amazon affiliate but I am not. I briefly mentioned in the last post but thought I'd give a further preview.
I had been searching for a long time for a decorative versatile design corner punch that would allow for any length or width to no avail. I ran across one that had a center punch button but I don't like those very much as not only are they hard to punch but you can't be sure your corner is aligned perfectly so the idea was on hold. 
And then I noticed this in my last search and quickly ordered. 
A fabulous punch. No more having to get out the die cut machine for a fancier label or tag. I rarely rave about a product but surprisingly heavy and seems well made… While there was another store selling and I am sure same supplier this brand got better reviews for some reason so posting it as well. On Amazon. And a great deal, $10 with prime. It's not tiny either, about 2.5×3″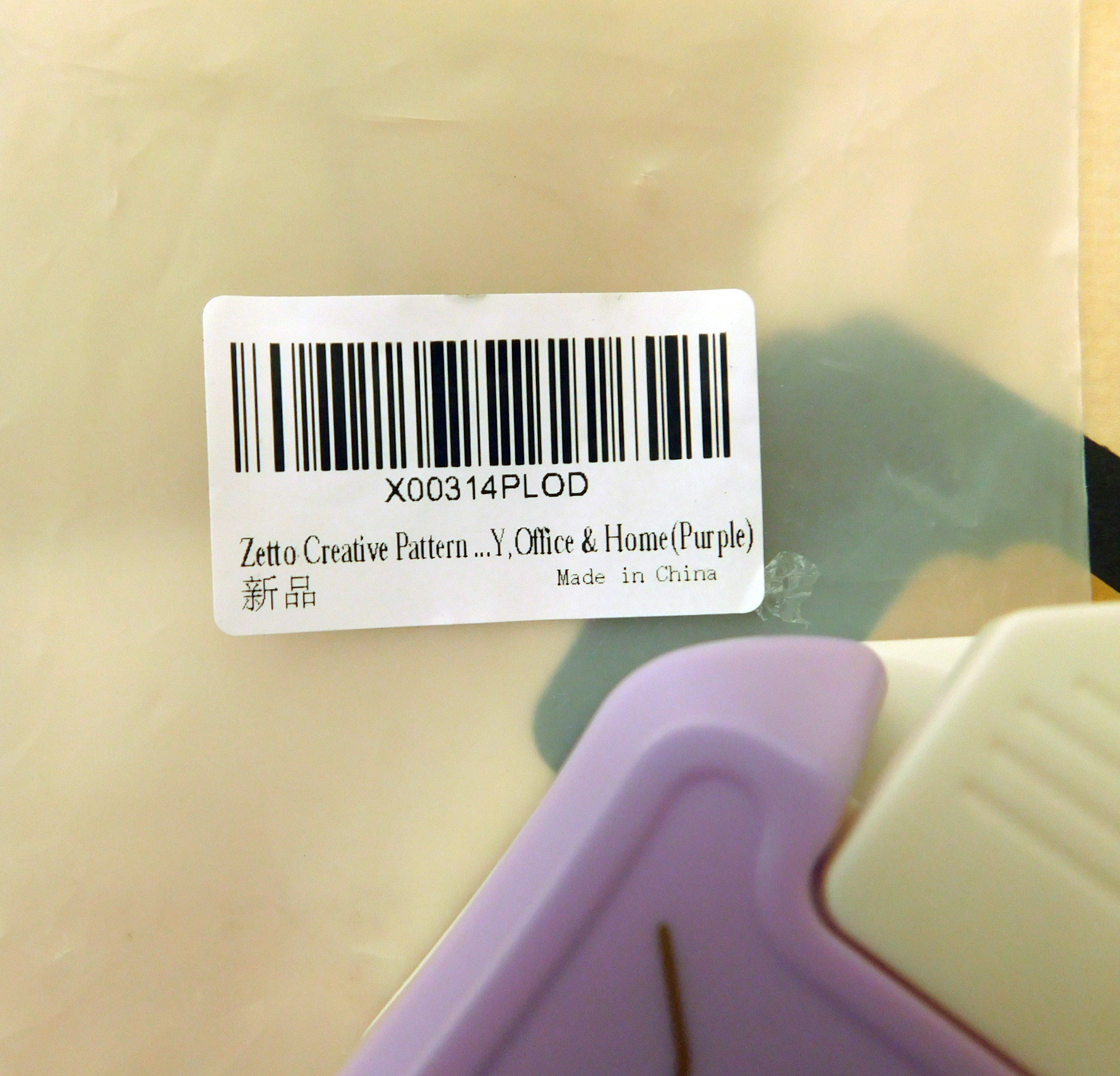 I had such an easy time mass making that I had to stop as I didn't want to punch all of my scraps before they had an actual piece to go on.
I have never seen these on the market and I browse a lot so I hope you will find this post valuable.
Happy Crafting!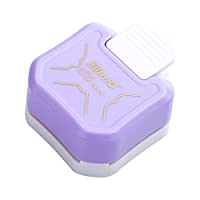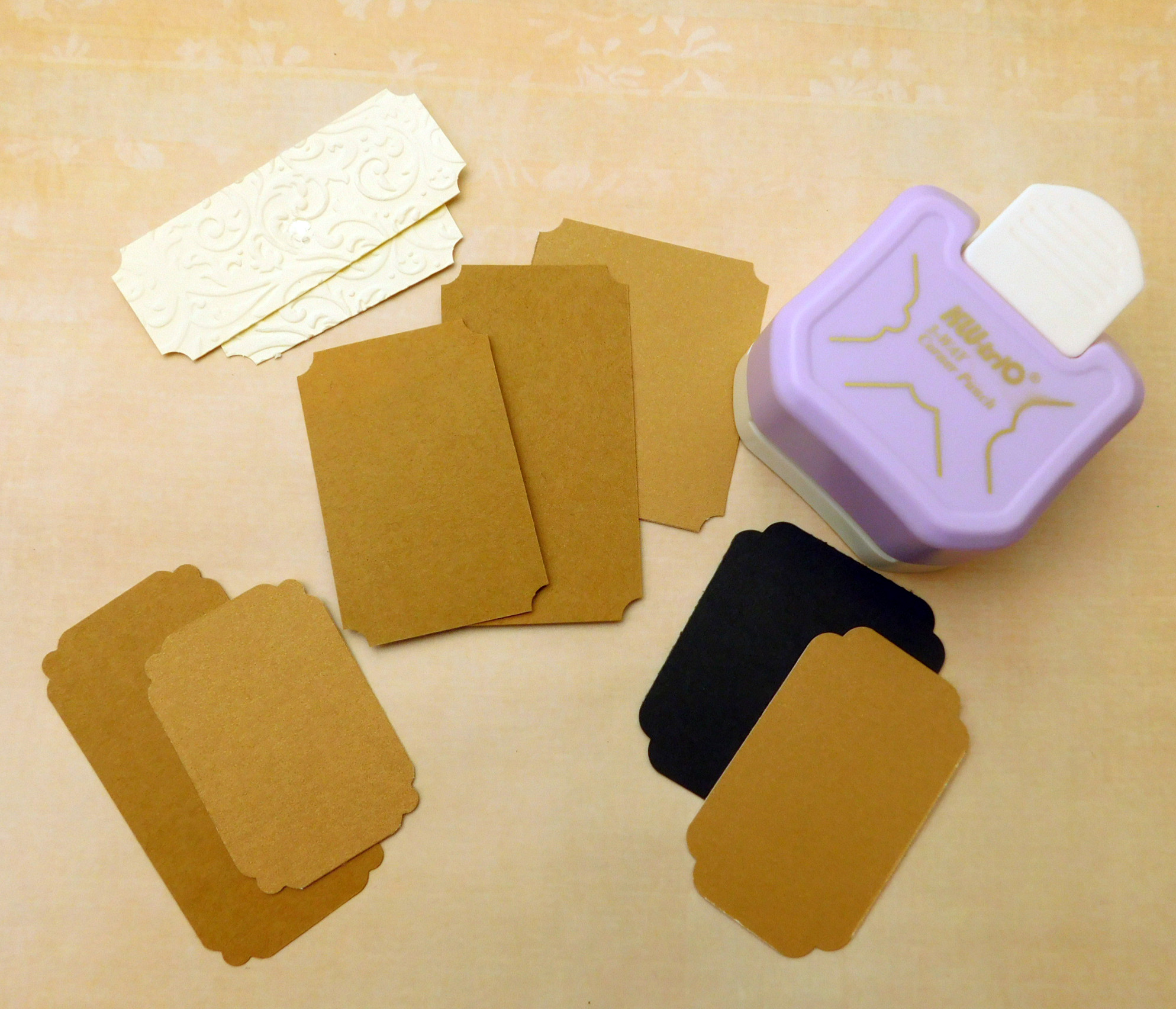 Three designs as shown with card stock. One will be great for making tickets. The others are great for tags.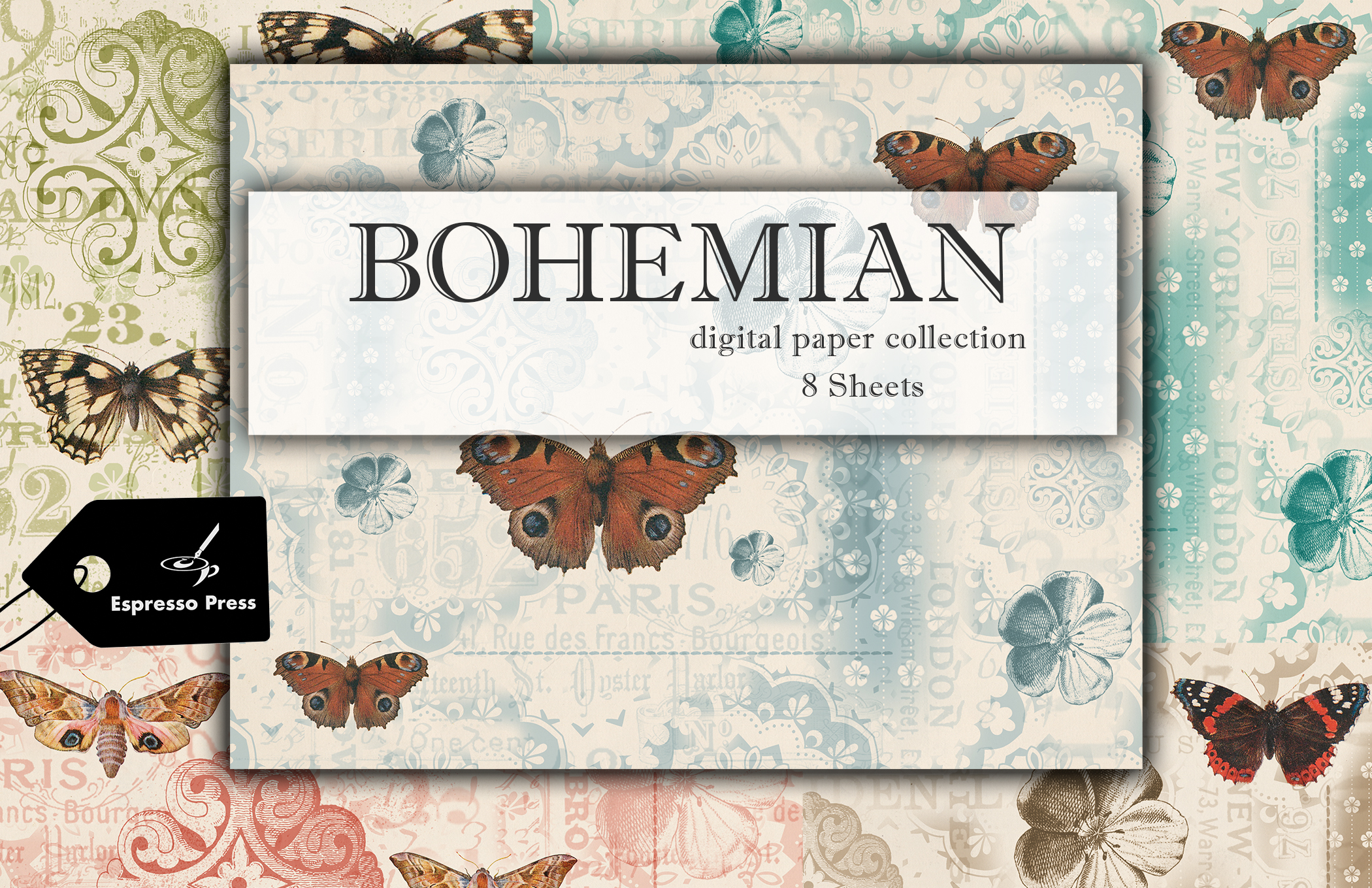 Bohemian Digital Paper Collection
Bohemian Digital Paper Collection

Bohemian Digital Paper Collection with bold butterflies as a focal image. Scrapbook type papers for decoupage, backgrounds, cards, collage and other paper crafts designed from authentic antique ephemera. Various colors and decorations, aqua, blue, green, pink, lavender and sepia.