Bohemian eclectic is probably one of my favorite design styles. I am always saving card designs like the ones below because the mix of patterns is just so eye catching.
I ventured out to collect some pretty papers to begin creating my own collection as part of my mass making. Originally I really wanted red and warm colors but I couldn't find a 6×6″ pack nor could I find all of the patterns I wanted in single sheets but these are bold enough for the look I was going for. I can't wait to try different pattern mixing.
I began with a punch and as the paper was too thin I thought I would bolster it with some cereal box, that didn't turn out so well as it would not punch. I then moved on to card stock and that worked better but finally I decided book pages were the perfect weight and stuck with that. I will add centers later as the final touch so my four layer embellishments will end up with five layers keeping them to odd numbers.
Have a look around, as you can see they can be added to many different styles of cards. And you don't have to limit yourself to flowers.
I hope these designs inspire you to begin mass making some of these Bohemian style embellishments to add a colorful touch to your paper crafts. 
Happy paper crafting!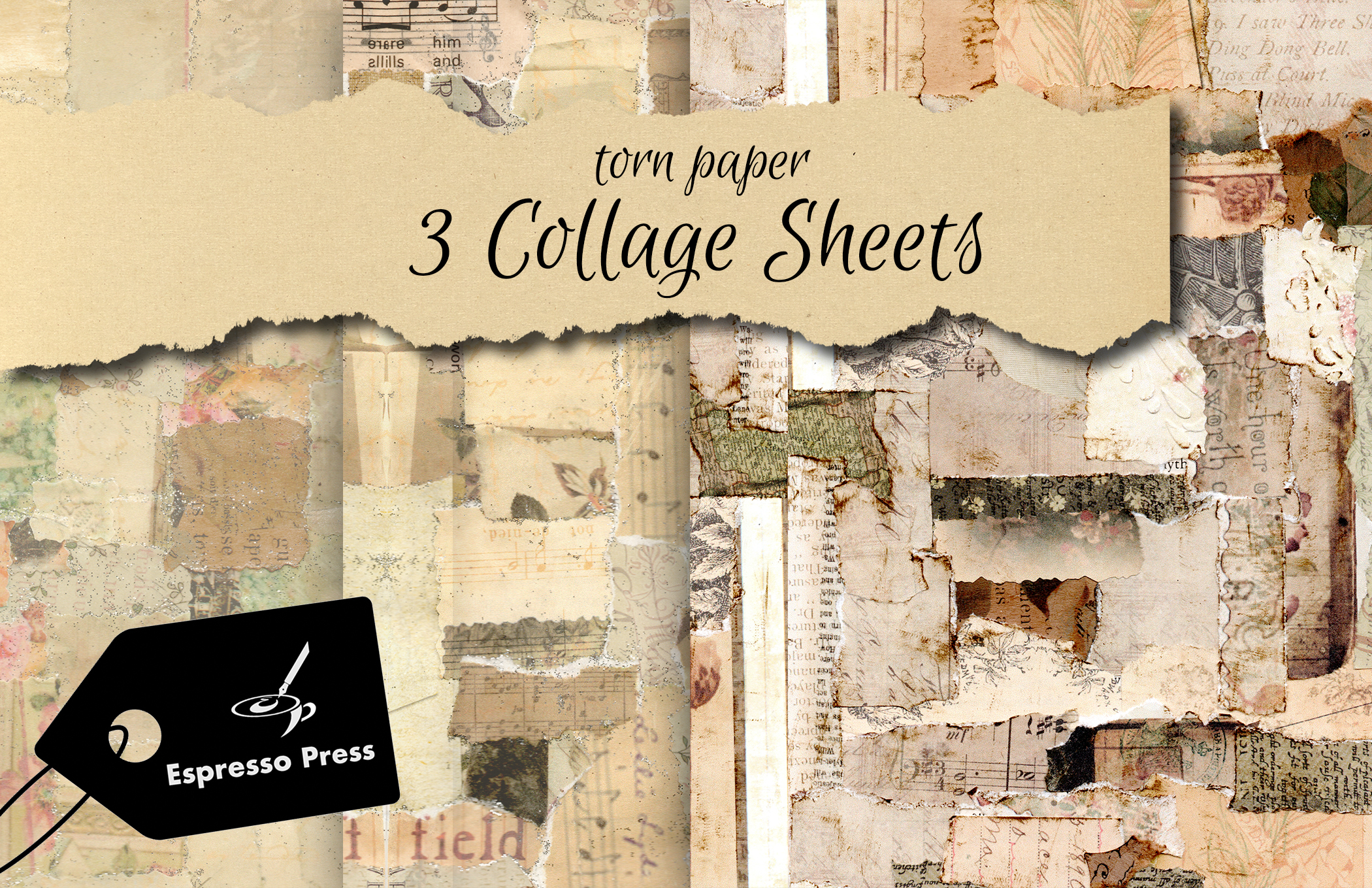 This product offered as a free download sample paper pack, no sign up necessary, will download automatically to your computer. Let me know what you made and share on FB, I'd love to see it.
happy
pretty little paper crafts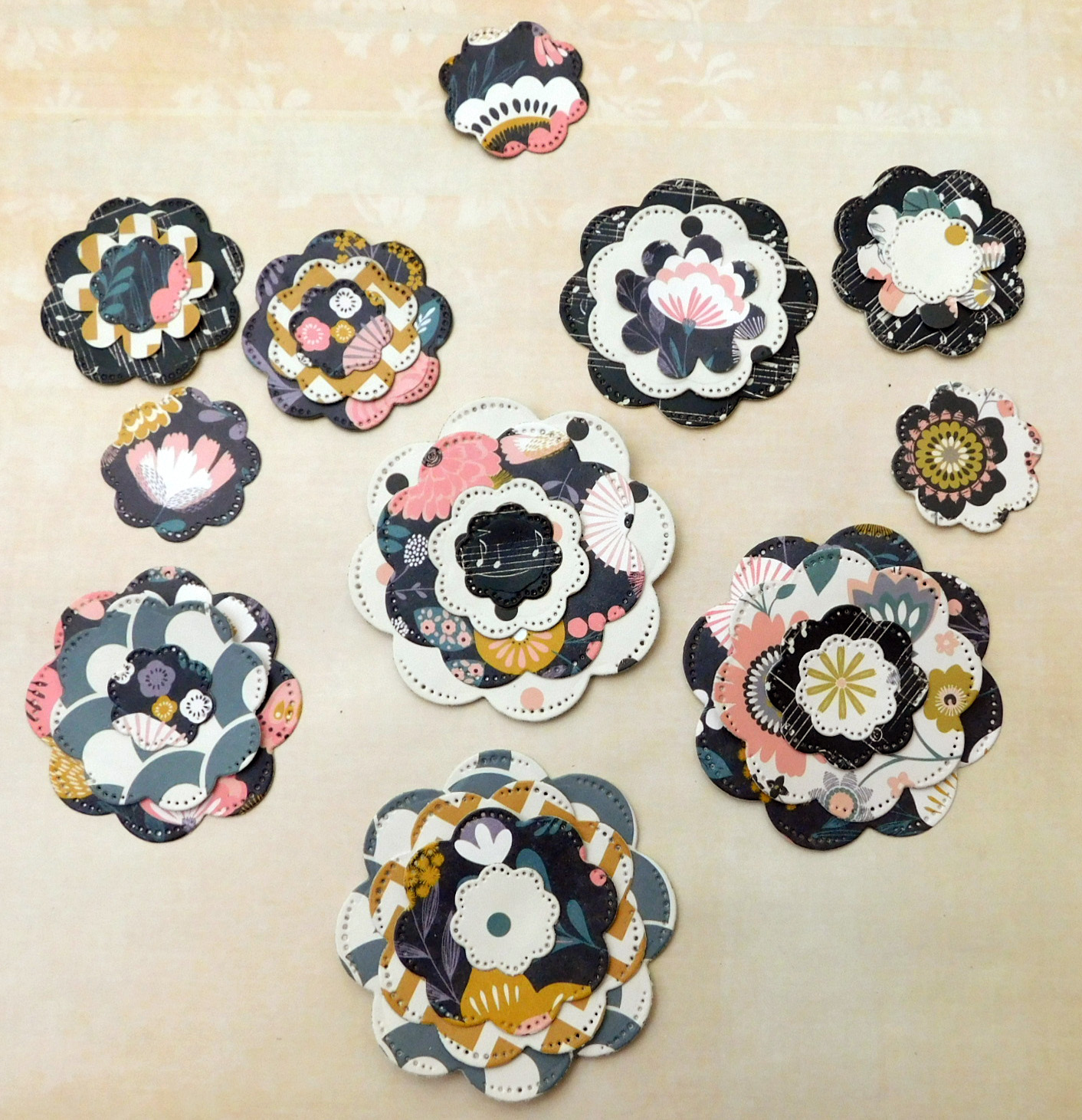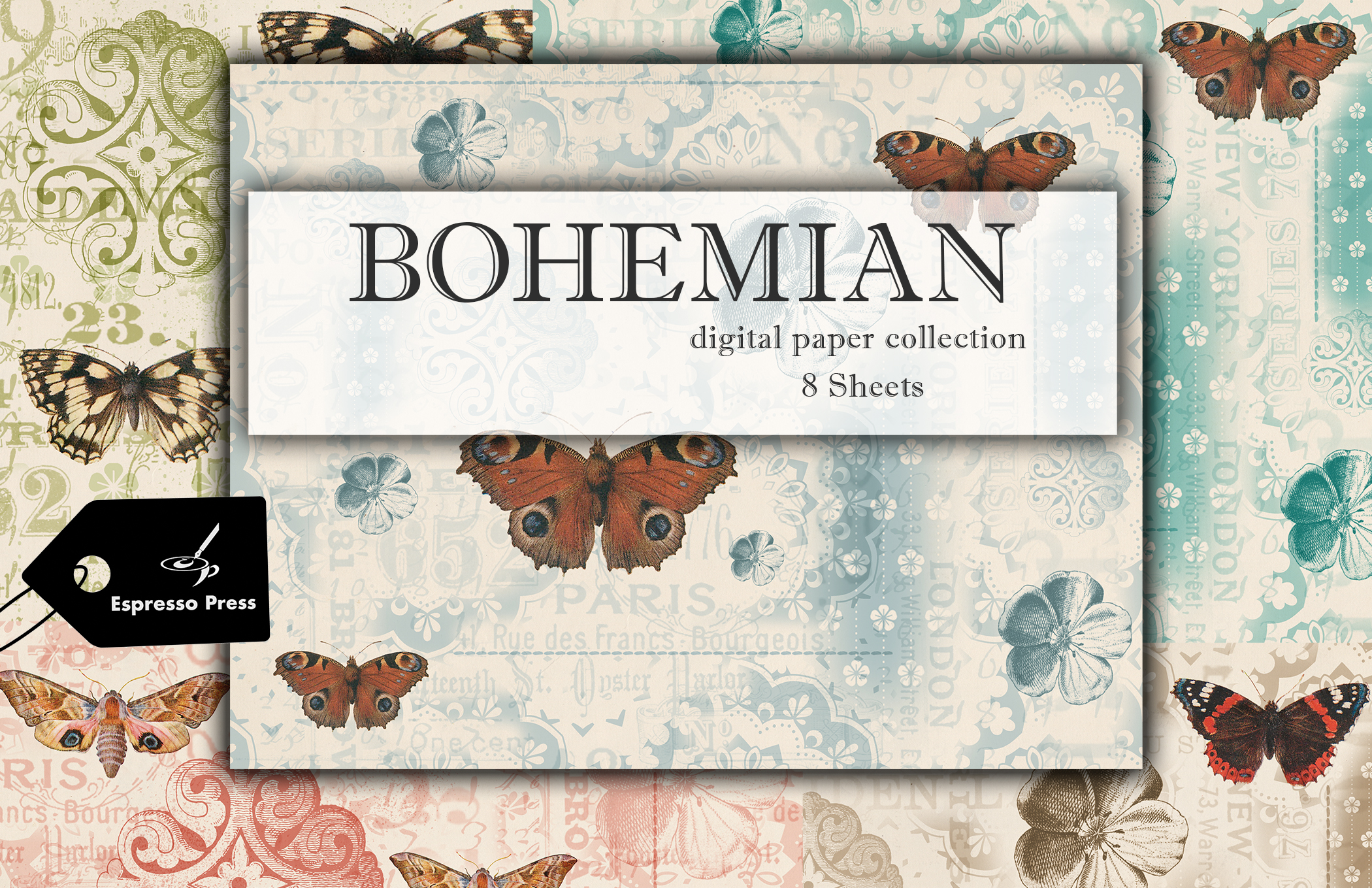 Bohemian Digital Paper Collection with bold butterflies as a focal image. Scrapbook type papers for decoupage, backgrounds, cards, collage and other paper crafts designed from authentic antique ephemera. Various colors and decorations, aqua, blue, green, pink, lavender and sepia, versatile paper collection. 8 Sheets. Approx. 77MB