I love handmade paper. It had been many years since I last made paper with pulp but months ago I began saving my tiny bits of paper and decided this is how I would recycle them.
I mostly used them for photo backgrounds but now that I have enough to do another set I decided to finally 'tear' in to the sheets and make a card. My next deckle is smaller so they will already be card mat size.
I had one tiny strip of handmade wax vellum and sure enough when I picked up the strip the ink wasn't dry and I smeared it a little so I hoped to disguise the smear with a chalk marker. I couldn't find a tiny enough pen eraser. I doubt the embossed part is straight either, even with texture lines to guide me. Will I ever achieve a perfect card? I hope so. I keep them anyway unless it is a huge mistake.
Another thing that didn't capture well is the card background which is gray/taupe. This card surely reminds me of our landscape now, grayed out with virtually no sign of spring appearing aside from the return of the robins. How happy I was to hear them chirping away on this warm day. 
I hope this card inspires you mistakes and all to try your hand at paper making and using the paper to achieve a lot of texture and depth. 
Happy paper crafting!
This product is offered as a free download sample paper pack, no sign up necessary, will download automatically to your computer. Let me know what you made and share on FB, I'd love to see it.
happy
pretty little paper crafts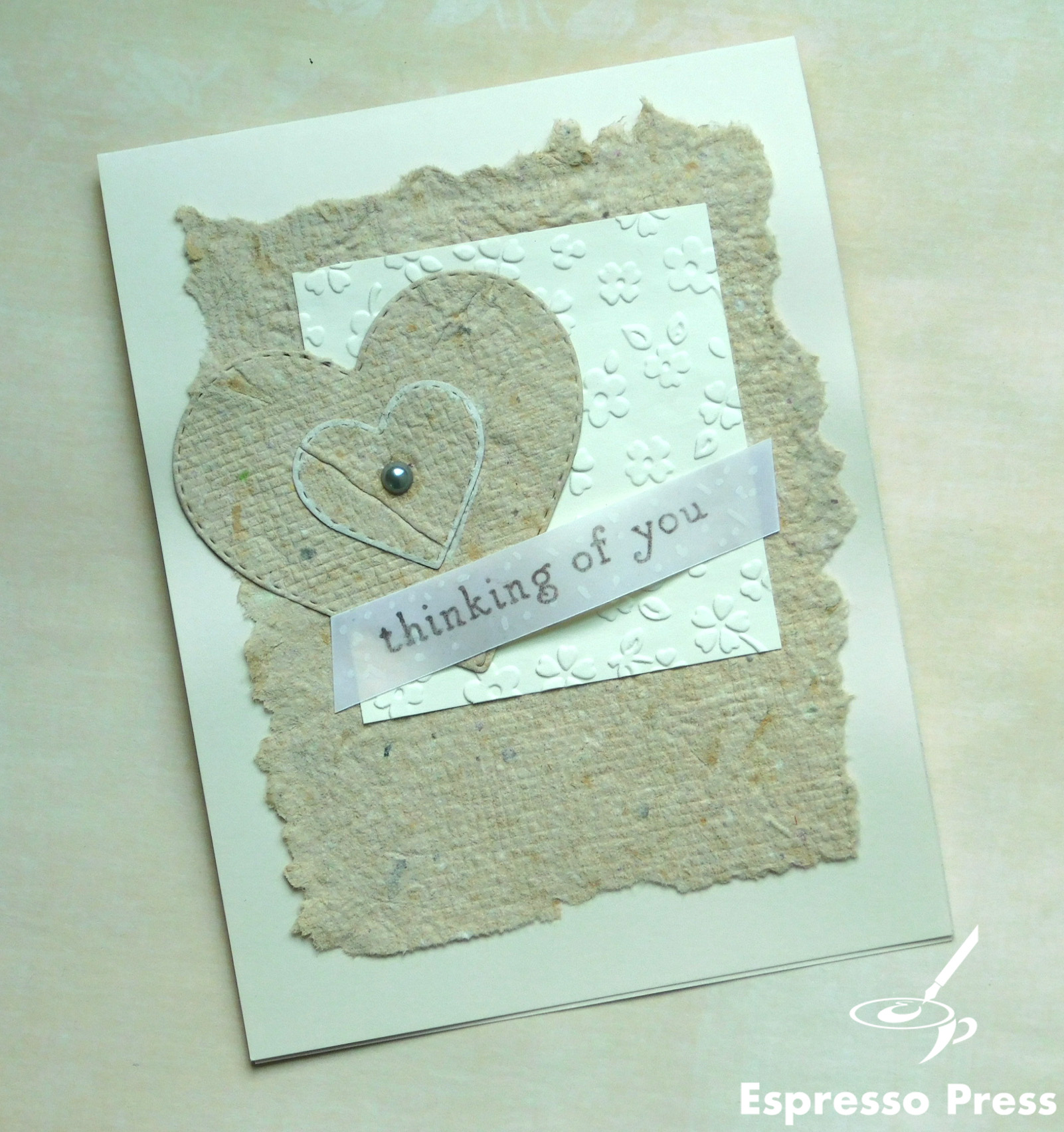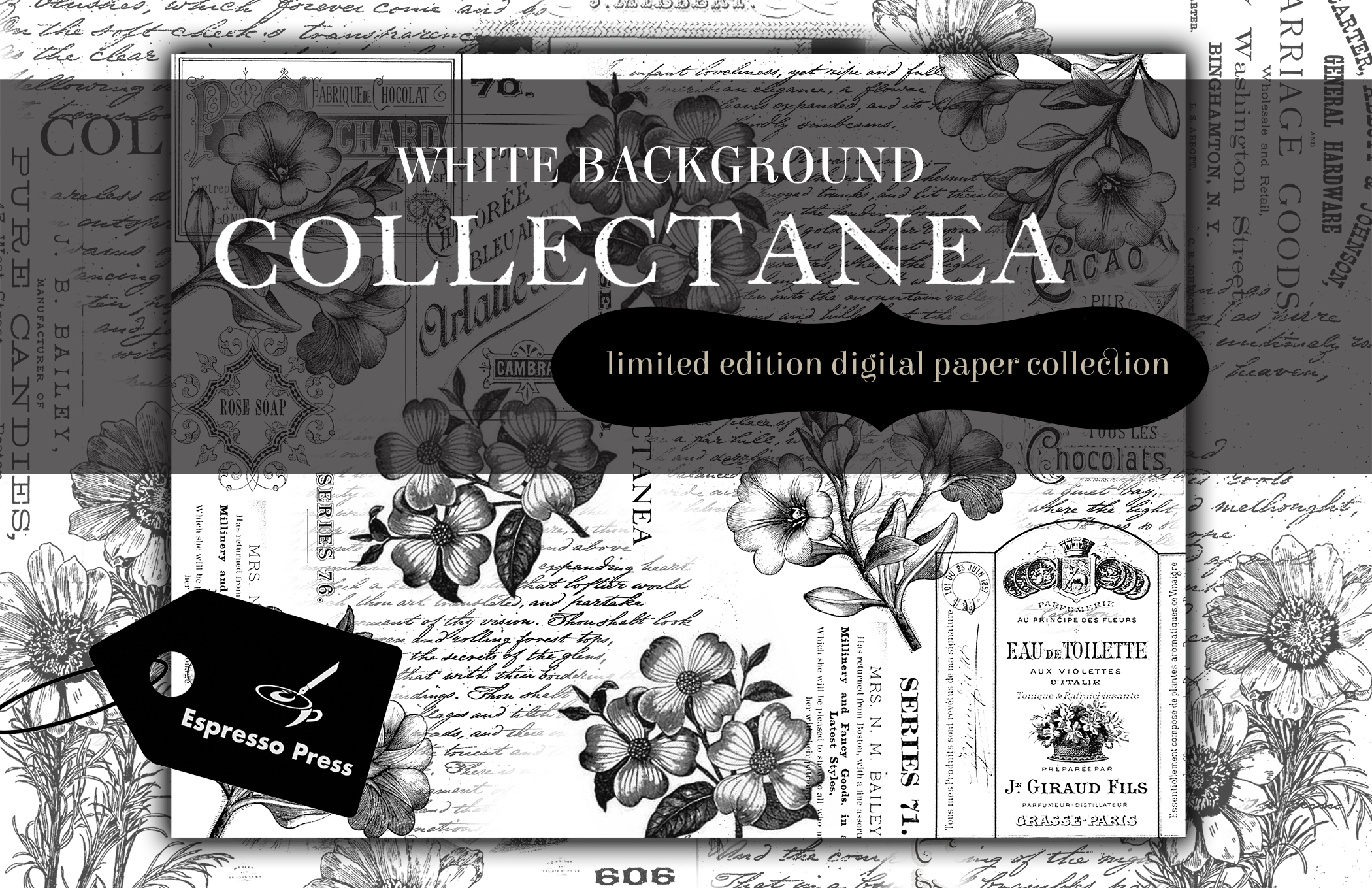 White Background Collectanea 10 sheets, limited edition. Black text and images on white background, with a variety of text, antique images, florals and beautiful ephemera from 1700-1800's. You'll use these papers over and over. Beautiful for vellum or tracing paper printing if your printer allows. Approx. 103MB