My old jewelry project was such a fun one that I thought I would create some pieces for anyone wanting to try the technique who doesn't have an embossing machine.
It's very simple and I've just gathered some basic supplies that every crafter is most likely to have; a couple of punches, some coffee dyed paper, some scrap from a box and anything that you think might create an interesting texture. Add some acrylic paint in the metallics of your choice. I used silver, gold and copper.
Cut two each of your shape whether it be circles, hearts, squares etc. Now just crinkle your coffee dyed paper and glue it to your shape. Rough it up a bit with some distress ink
Punch or cut out some mini shapes and glue them on to create some raised texture. Trim around the edges.
You can see the entire tutorial for applying the metallic paint here but basically you will be applying two or three metallics in different areas and smudging a bit. The final step is to add a blue or green ink to give the piece a patina, I used Ranger Broken China Distress Ink.
In the end the lace didn't reflect the metallic paint very well so I just used it as a stencil and lifted it after applying the acrylic paint and then used another flower to create the raised item.
I am sure with a little more thinking I could come up with more little shapes or textures to try such as hearts, some crumpled foil, string, pieces of tape or even silk flowers but I hope this gives inspiration to those who don't have an embossing machine. There is more than one way to emboss and you can even press the thinner paper into the negative shape from a cut-out or stencil (deboss) with a the round edge of a crochet hook or an embossing tool if you have one and then just give it a flip to show the emboss side.
I have several more pieces in this exploration to complete so I'll be back soon with more posts on creating ephemera/embellishments from scratch.
Happy paper crafting!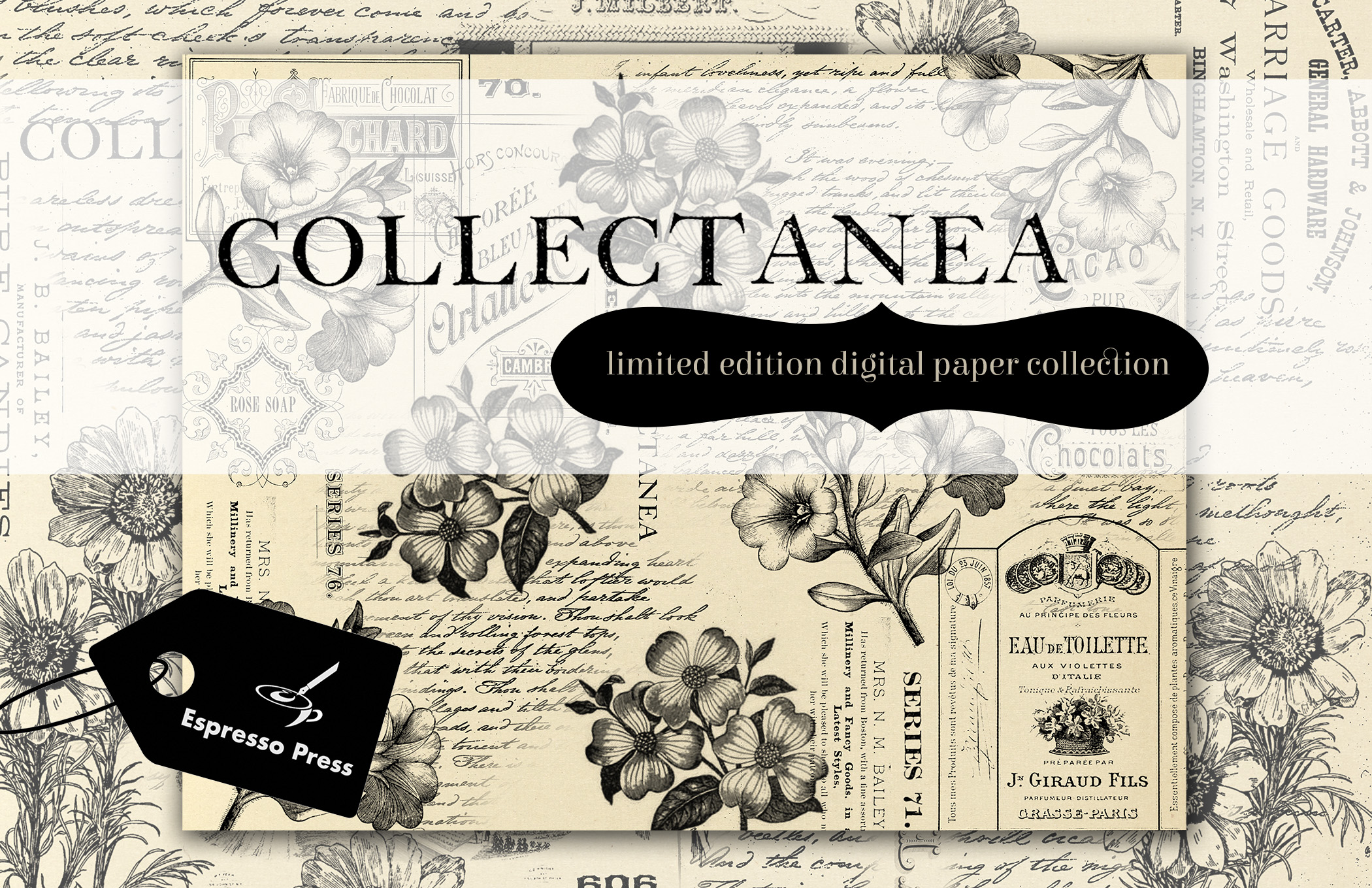 This product offered as a free download sample paper pack, no sign up necessary, will download automatically to your computer. Let me know what you made and share on FB, I'd love to see it.
happy
pretty little paper crafts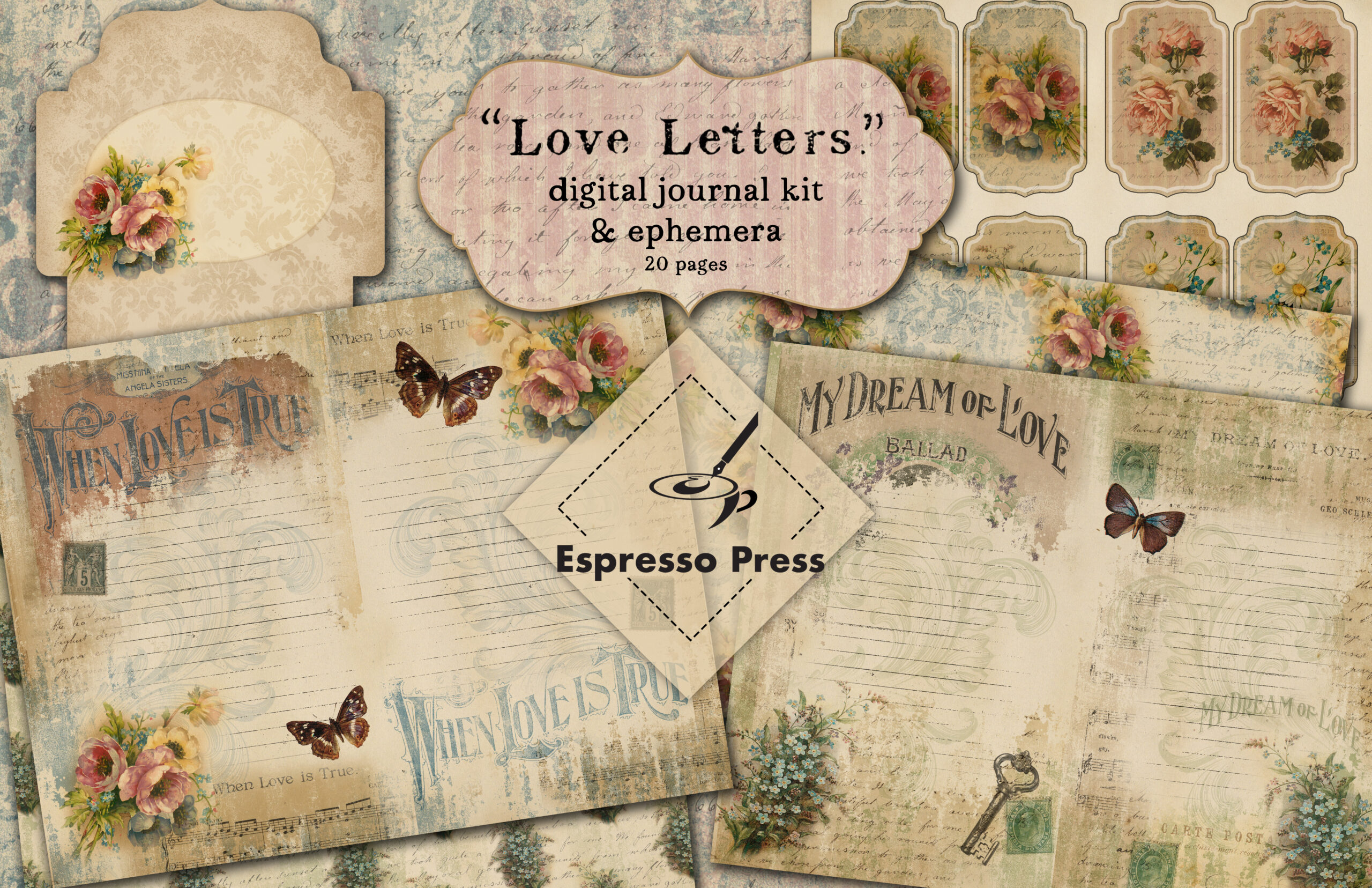 Love Letters Vintage Digital Journal Kit - Ephemera Included Vintage Love Letters Journal Kit, distressed, shabby design created from authentic 1800's antique ephemera, music sheets, letters and diaries. 20 pages in all including writing pages, collage pages, back pages. Ephemera included: envelopes, postcards, ATC cards, journal cards, calling cards, stamps, labels, postal/love letter writing related. Lots of variety for paper crafting! About 182 MB.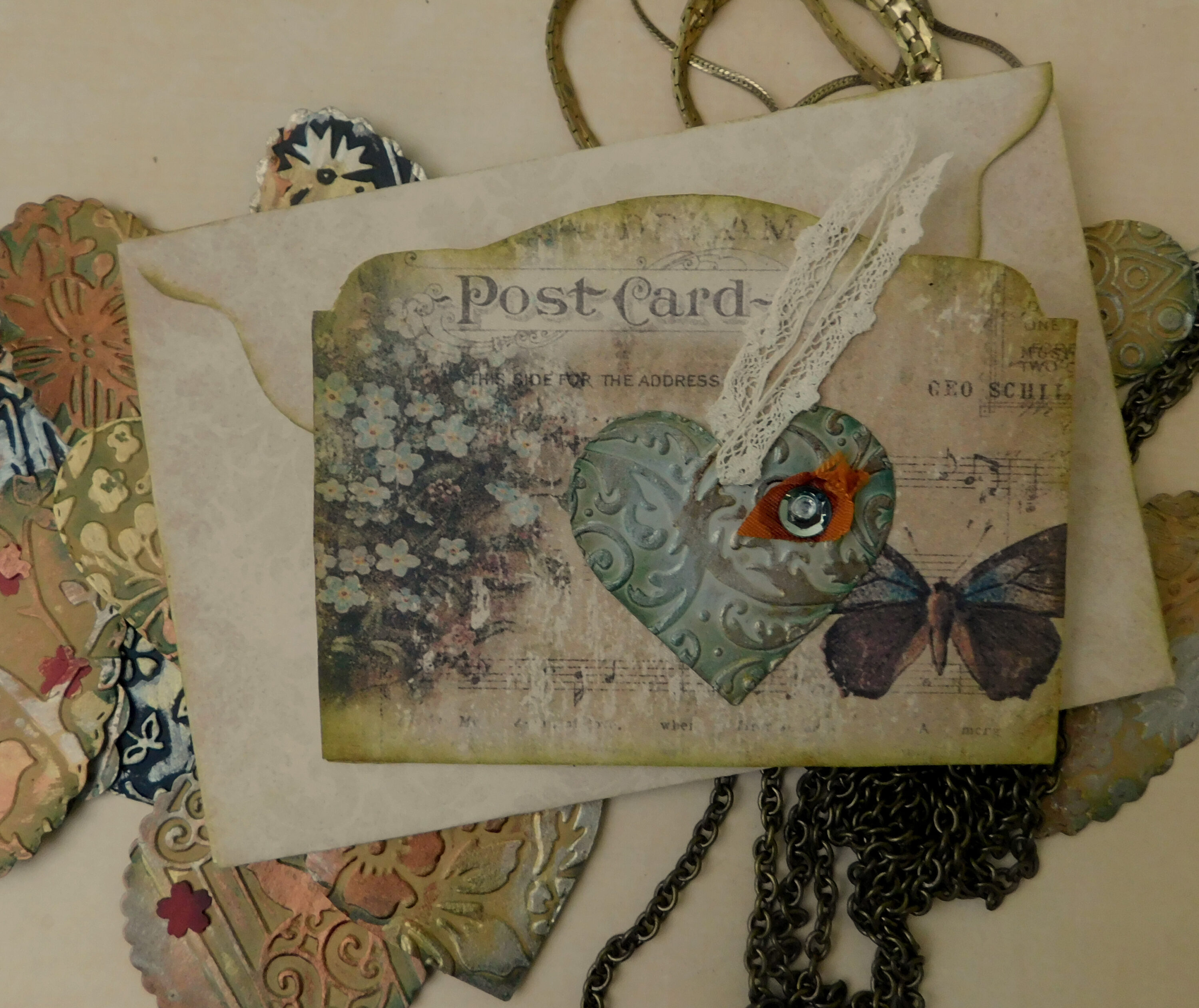 I often make embossed or design circle embellishments to use as envelope closures so I'll keep these for that. I think these will also work well on a masculine card but if you want to see the original idea as shown above visit here…