I like to create my own ephemera as often as I can instead of buying pre-made items. My Pinterest board  Pretty Little Paper Crafts is filled with many random things, many of them not made with paper. That's because when I see something with a wow factor my first thought is how can I translate that using paper. When I succeed I often find a new paper project that will keep me stocked up on ephemera and bonus…. more ideas usually flow. 
These paper jewelry pieces were inspired by wearable art jewelry pieces or faux jewelry pieces as shown in the gallery below (photo links to original source) and I found them to be a treasure for ideas. I hope they inspire you too. 
Happy paper crafting!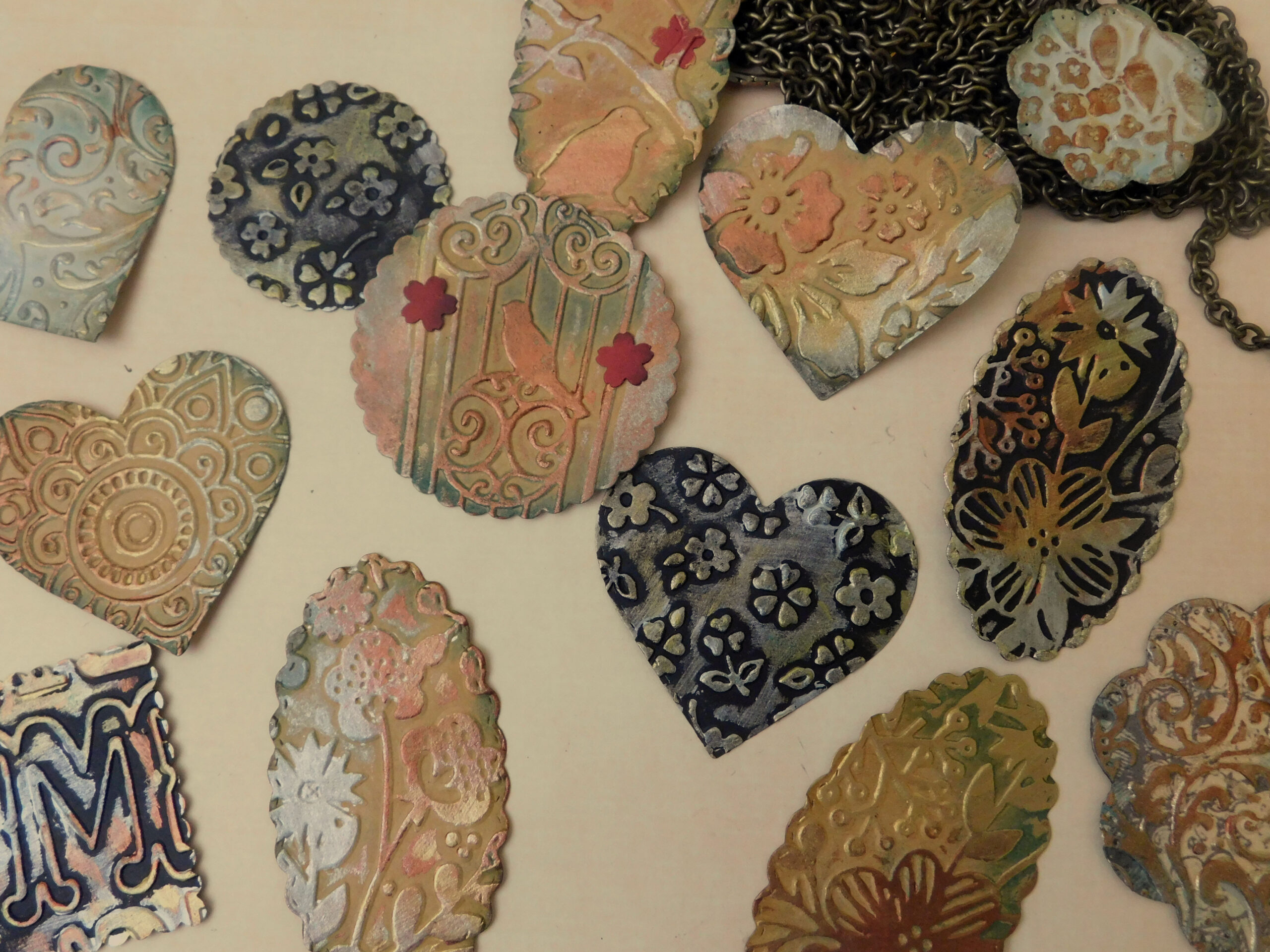 I gathered as many embossing folders as I thought could create a nice focal image. I made the old jewelry ephemera with kraft paper, gray and black card stock and I tried a vintage black image on sepia but it didn't give the effect I hoped, shown in the tag below. Metallic acrylic paint and some ink on the final piece to add a patina and they were finished.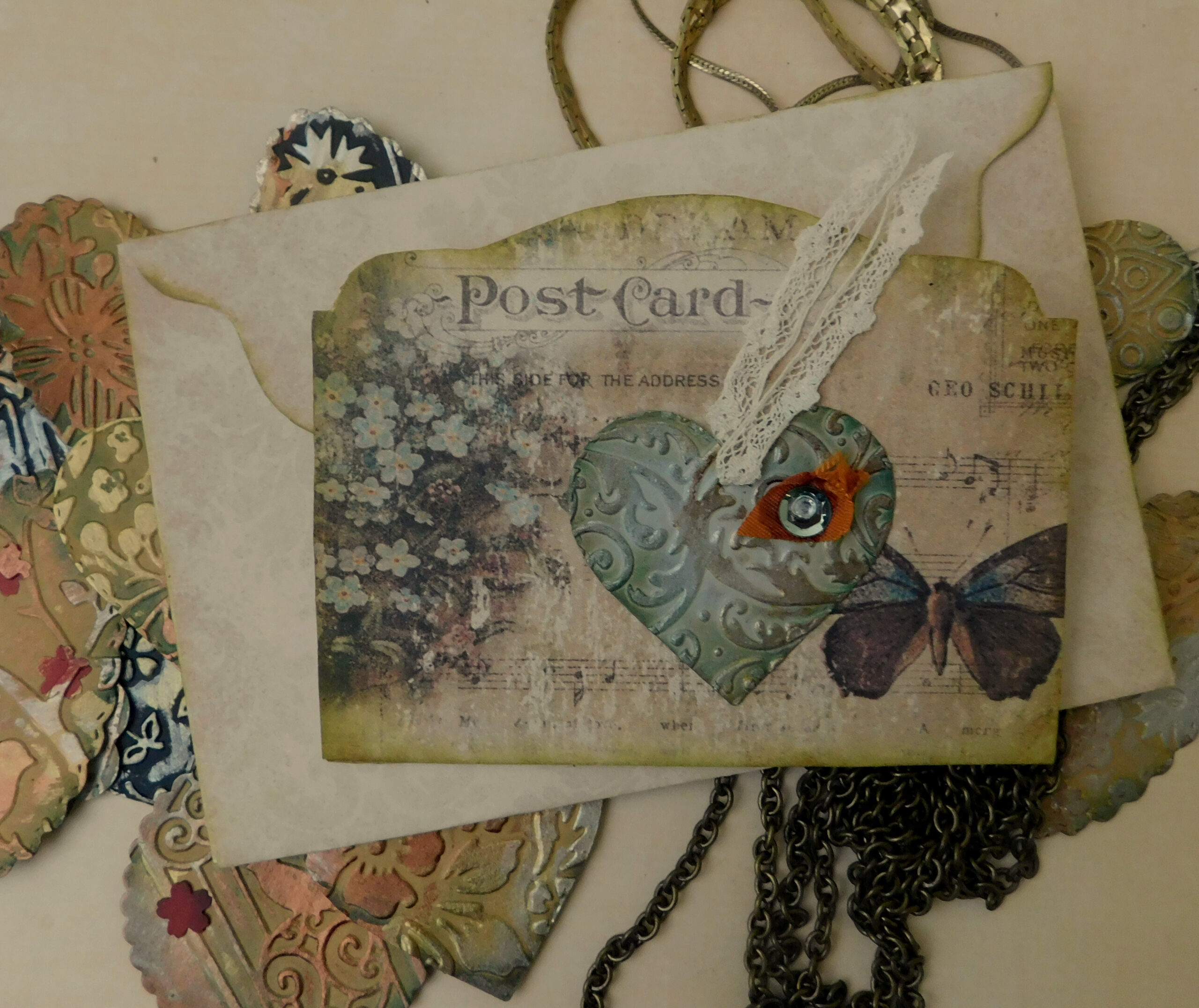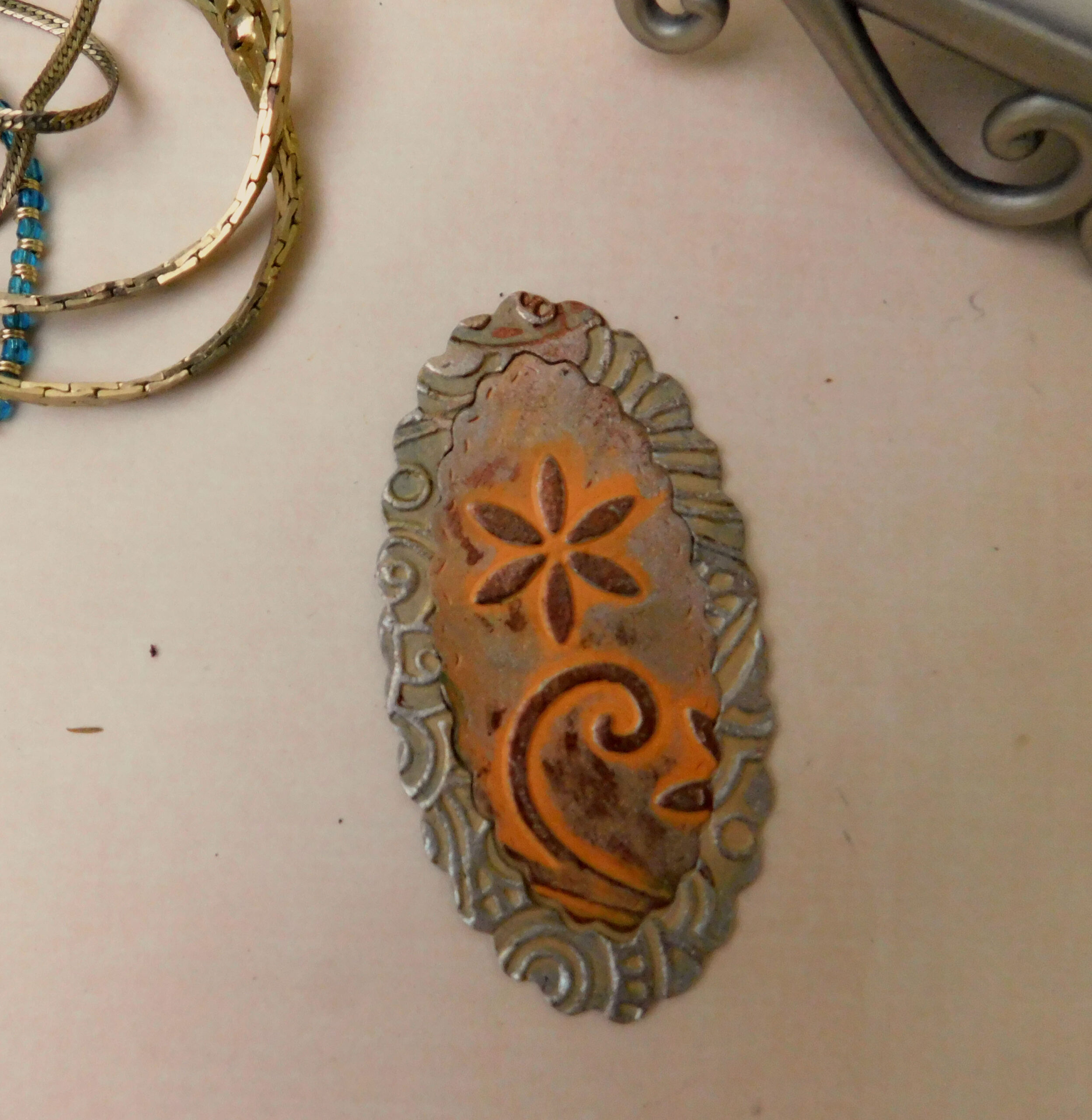 An add as mentioned in the video of more ideas to try, framing and multi emboss. Didn't turn out quite like I planned but I like the multi emboss.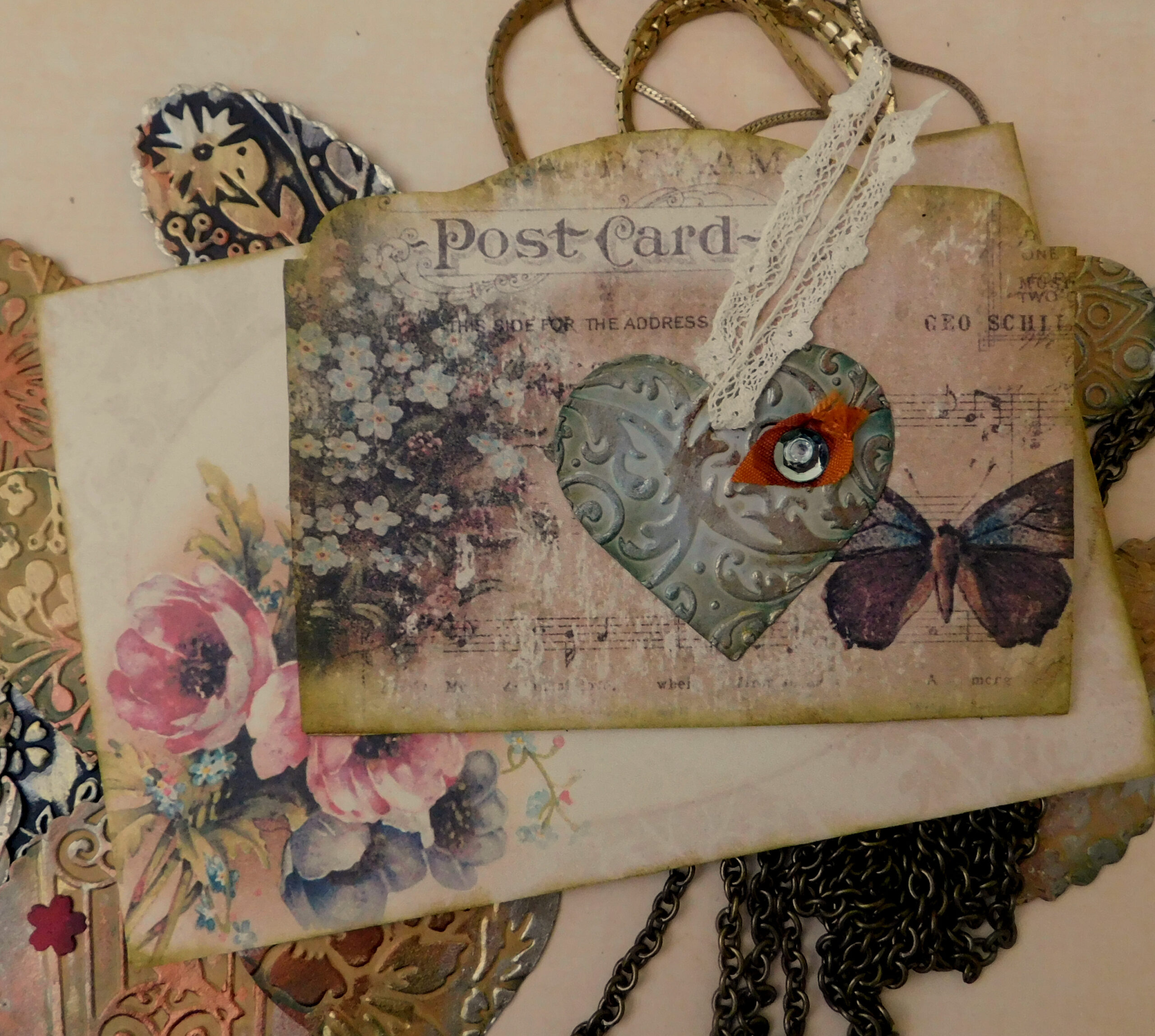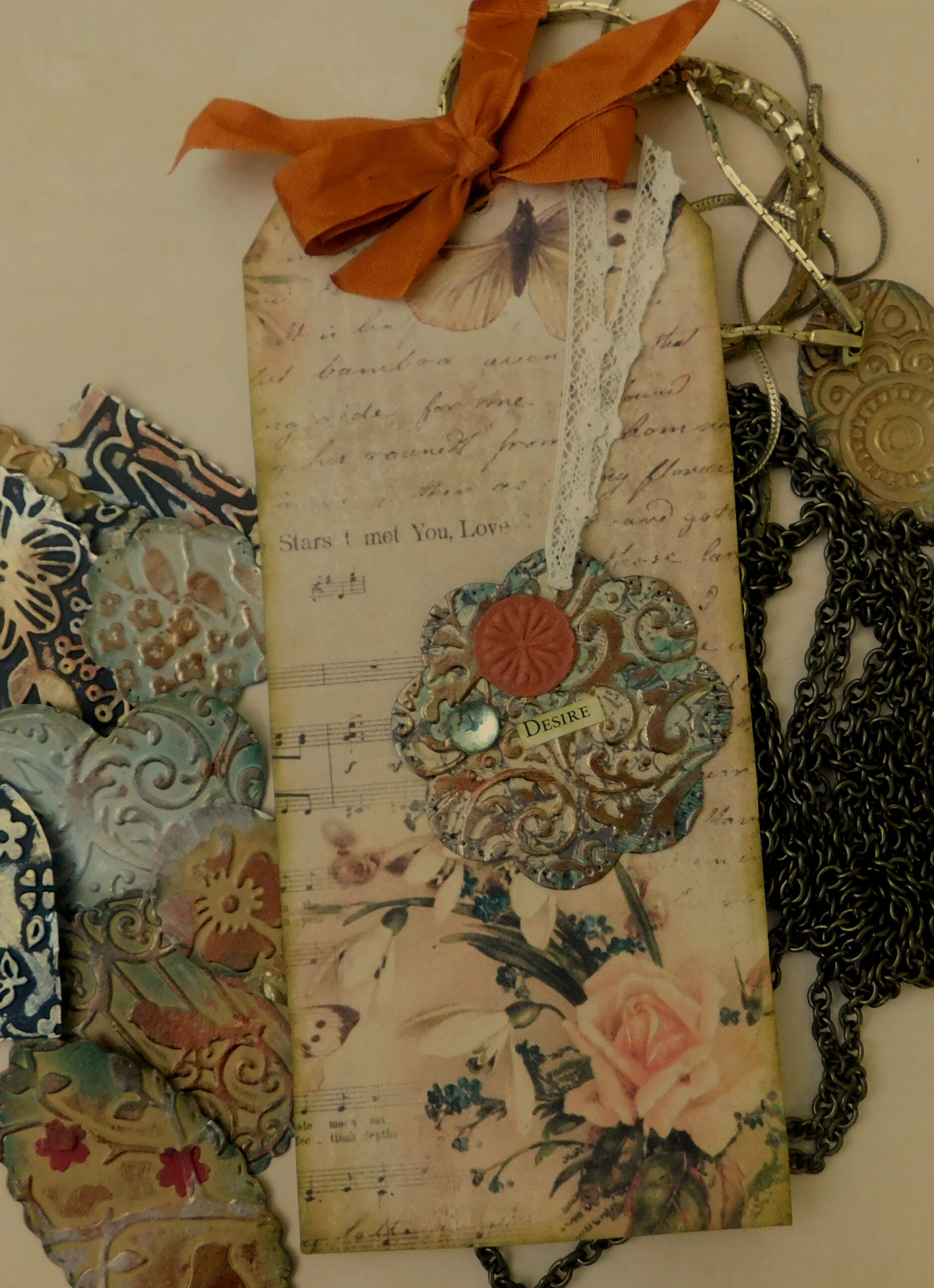 Some examples of how I plan to use the ephemera. Tag created with Love Letter Digital Paper Collection, coming soon, simply embellished with some lace that mimics a necklace. I love the aged look that the old jewelry ephemera adds to the piece. I still have a few more ideas to add to the collection but I have to find some more little embellishments that don't add bulk to the pieces as I want to keep them flat for most projects.
On the left I staggered the layers of paper, glued them and then ran it through the embossing machine, I didn't want the frame to be perfectly centered and the layers of paper extended beyond the sides and bottom edges of the embossing folder. I then went over it with metallic copper only so the emboss would show. This would make a nice cover or card front.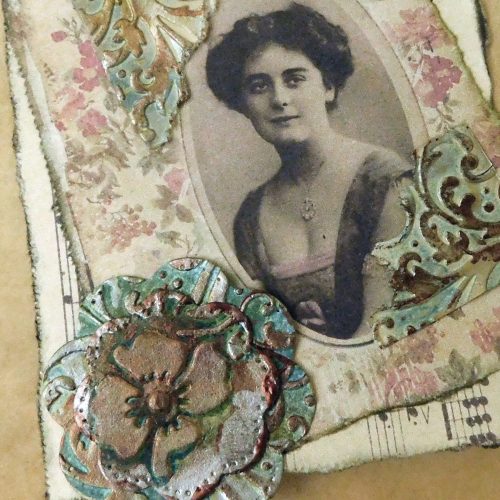 I decided to try some faux frames and corner pieces. Instead of a frame this jewel piece is layered and multi emboss. These were on a light green parchment paper so the patina is more pronounced. Different color card stock produces some very different results. These were created with Love Letters Digital Journal Kit and Beauties Digital Journal Kit.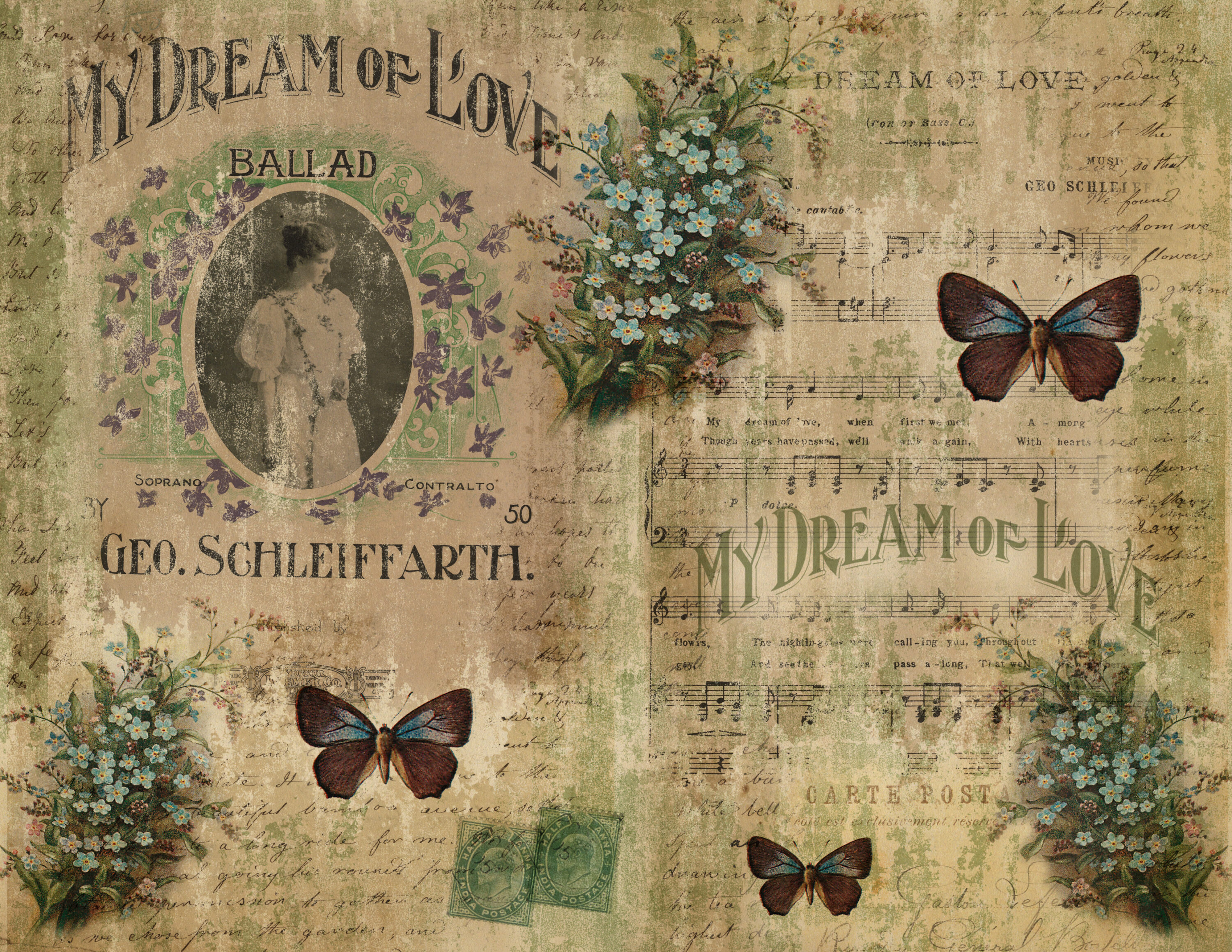 This next product coming soon but I already have a few projects in mind about how I might interpret 'wearable art' using Love Letters Digital Paper Collection. For now I have two products featuring similar designs. You can visit my shops from the links below.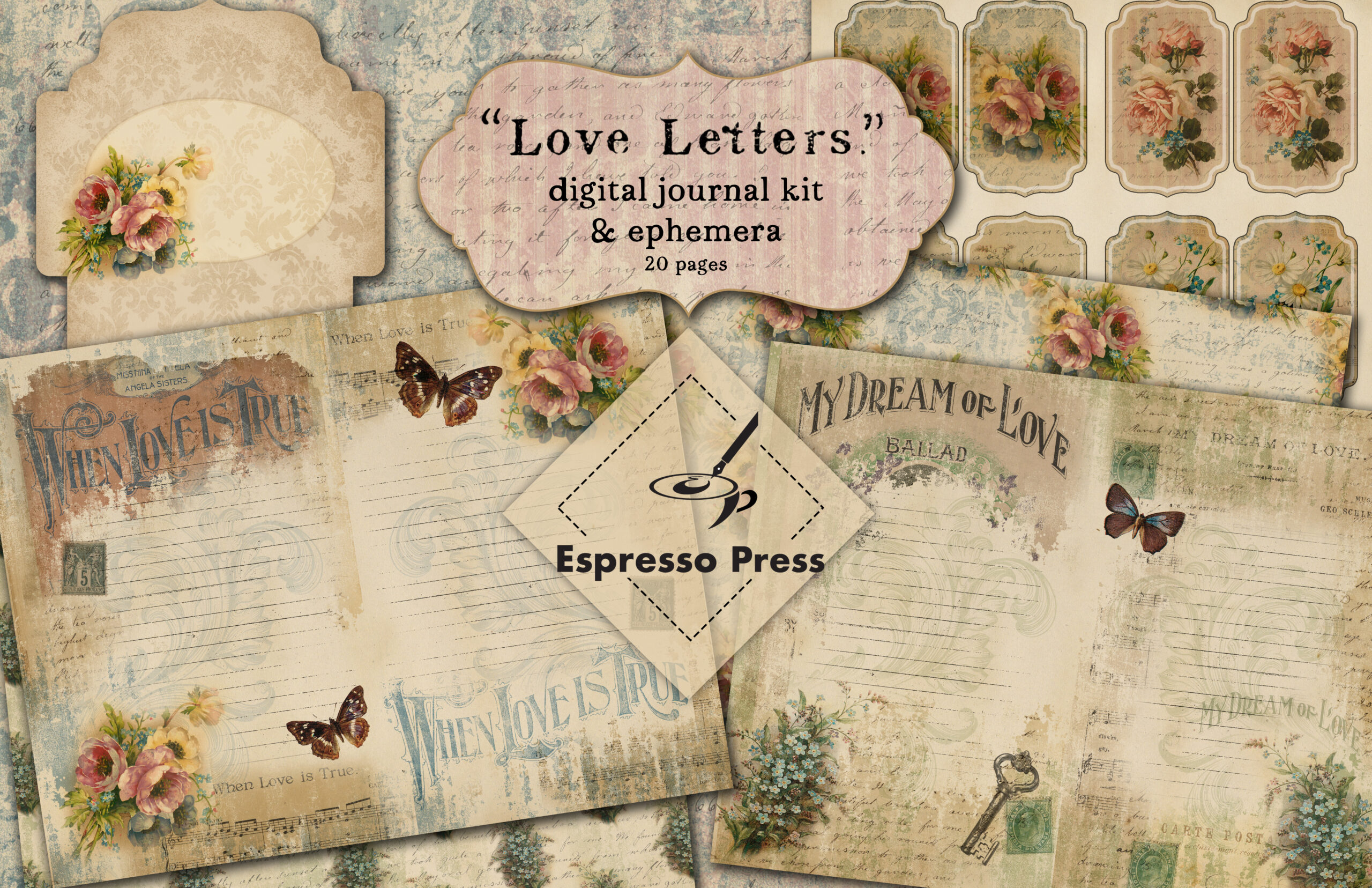 Love Letters Vintage Digital Journal Kit - Ephemera Included Vintage Love Letters Journal Kit, distressed, shabby design created from authentic 1800's antique ephemera, music sheets, letters and diaries. 20 pages in all including writing pages, collage pages, back pages. Ephemera included: envelopes, postcards, ATC cards, journal cards, calling cards, stamps, labels, postal/love letter writing related. Lots of variety for paper crafting! About 182 MB.