A FB group isn't possible for me at this time. Having been an administrator for other groups in the past I know it can lead to fast burnout and it takes a lot of time to engage in heavy interaction. if I don't have time to create myself with hands on paper crafting I get grumpy, it is my happy place.
I do like the idea of spreading inspiration so I have come up with a way to do that, one that I use already and that is with the creation of mood boards. Mood boards are just compilations that evoke certain feelings. When I have ideas but don't have time to begin a project I often create a mood board so I don't forget the idea, especially if I am using a new technique.
In this instance though I've just created a compilation in video with a photo. I'll also include a link to a free product. If anyone would like to visit any of my pages and share what they've created from the mood board inspiration that would be great. It's very laid back. I don't know about you but sometimes just a photo will do to get my creativity flowing instead of watching movie length videos. If you're like me you've subscribed to dozens if not hundreds of channels and just don't have time to visit them all on a daily basis.
So for this month I've just created a little envelope that I saw on SevenPlaza with Antique Apothecary Labels. I thought they would be appropriate as we gather our harvests in preparation for the winter season. It's an easy project.
I don't know that I could share my exact mood as I am in the process of a major computer re-boot after my attempts at updating were a complete failure. In between all of the incompatibilities with Adobe, Apple and YouTube and Facebook I decided it's too much of a time waster to ask my husband to determine which ones are causing the issues and try to fix them. I'll get by until I determine the shortest route to fewer headaches and ability to work on a daily basis. So far I've determined the platforms no longer like my video file formats (used by Panasonic, Sony and JVC (BluRay), AVCHD file format) or even audio file formats possibly (Dolby) in addition to numerous other conflicts that have caused crashes and just WTH is going on now moments. I know my craft room isn't nearly as frustrating as technology. Is it too late to become a Luddite? I know I am not alone and when I find the time I am probably going to end my association with Adobe. I can also see why my husband switched to Linux after being a hardcore Apple fan since computer time began.
In the meantime, what can you create and happy paper crafting!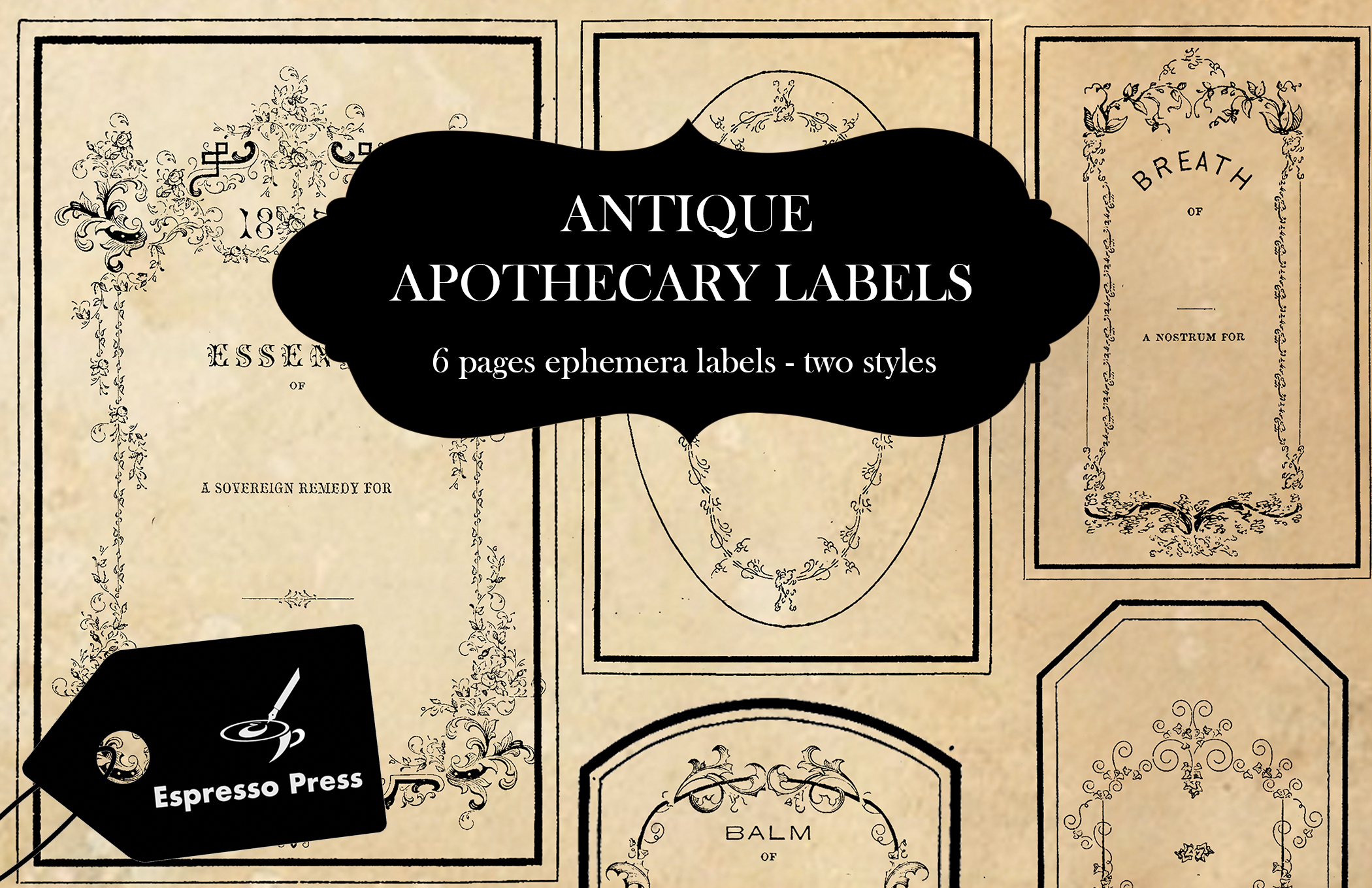 This product offered as a free download sample paper pack, no sign up necessary, will download automatically to your computer. Let me know what you made and share on FB, I'd love to see it.
happy
pretty little paper crafts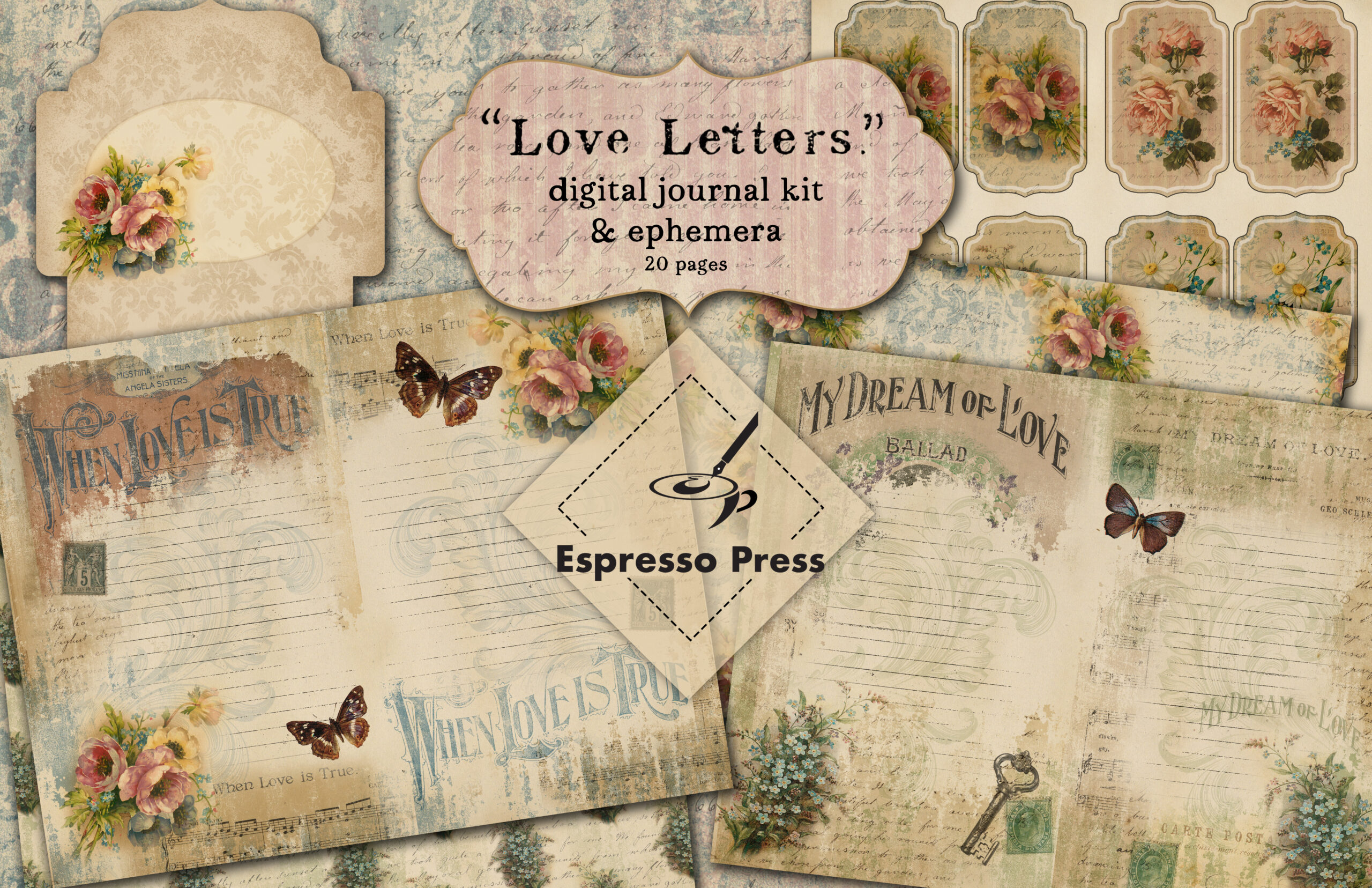 Love Letters Vintage Digital Journal Kit - Ephemera Included Vintage Love Letters Journal Kit, distressed, shabby design created from authentic 1800's antique ephemera, music sheets, letters and diaries. 20 pages in all including writing pages, collage pages, back pages. Ephemera included: envelopes, postcards, ATC cards, journal cards, calling cards, stamps, labels, postal/love letter writing related. Lots of variety for paper crafting! About 182 MB.