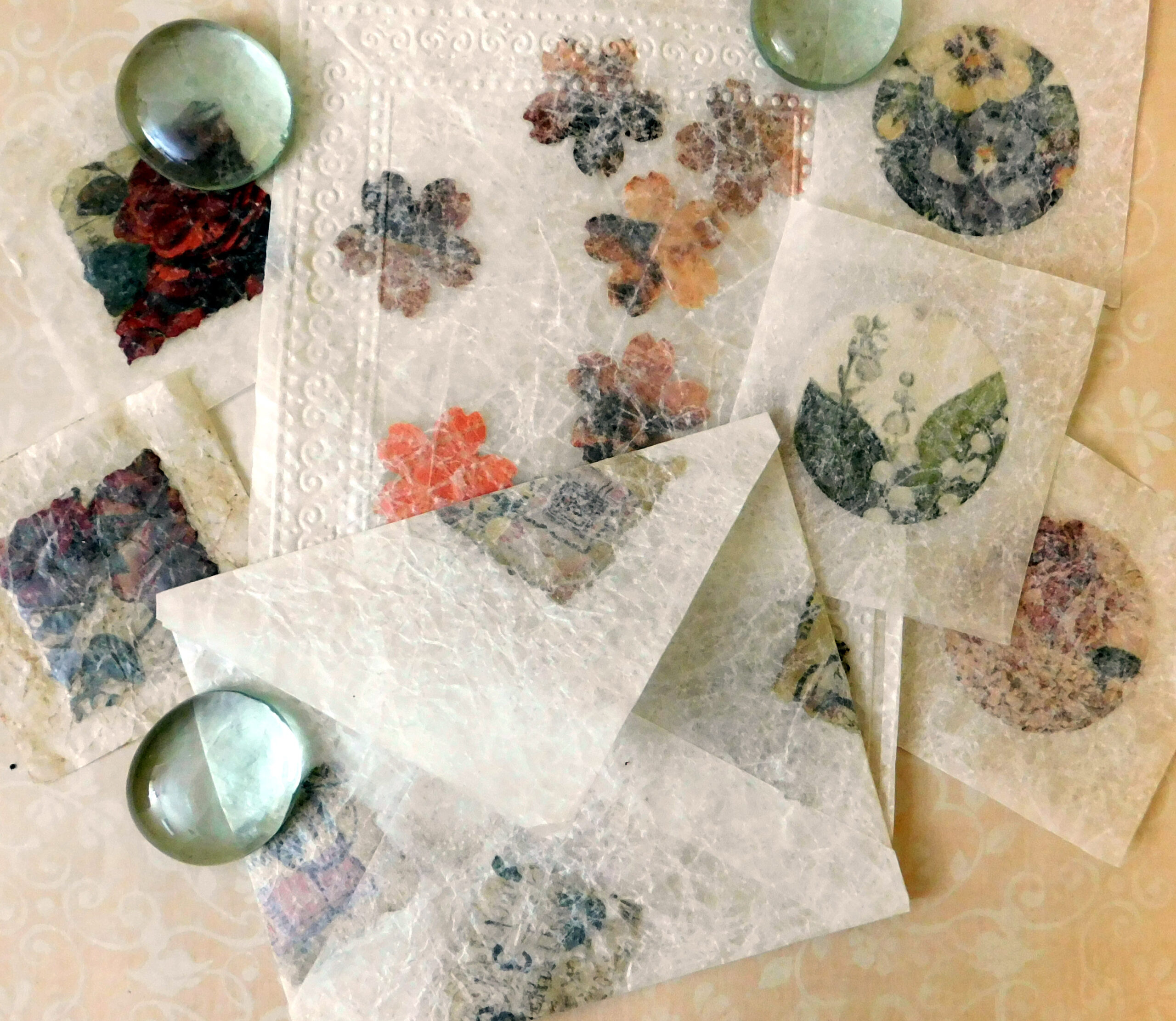 A scrap buster experiment led to a stronger wax paper that I found works much better for bags and envelopes than a single sheet of wax paper. The visual texture also reminded me of ice or frosted glass so it might work well for some type of ornament or to use in a winter journal. If a true junk journal is your bag using this common kitchen item to create with might be for you! Also great for kids.
What you'll need:
Wax paper
Glue
An image, or shape, a silhouette or dark image appears to end up more visually pleasing.
Sizzix die cut machine or other press 
The glue application isn't as precise as required in the previous wax paper tutorials as it works a little differently than gluing paper to wax paper. It is still fragile, especially when wet but there is less likelihood of slipping and tearing your image, however it could still tear from the pressure of the Sizzix if too wet. Just cover the wax paper enough with glue to get it to adhere to itself so that you can work with it to create your finished item. My glue dries clear. The size of the finished paper or assembly is up to you.
Cut or emboss only when completely dry for best results. It will take an emboss better as it is stronger. Wax paper will adhere to itself with the right adhesive. I didn't experiment with different adhesives for this technique.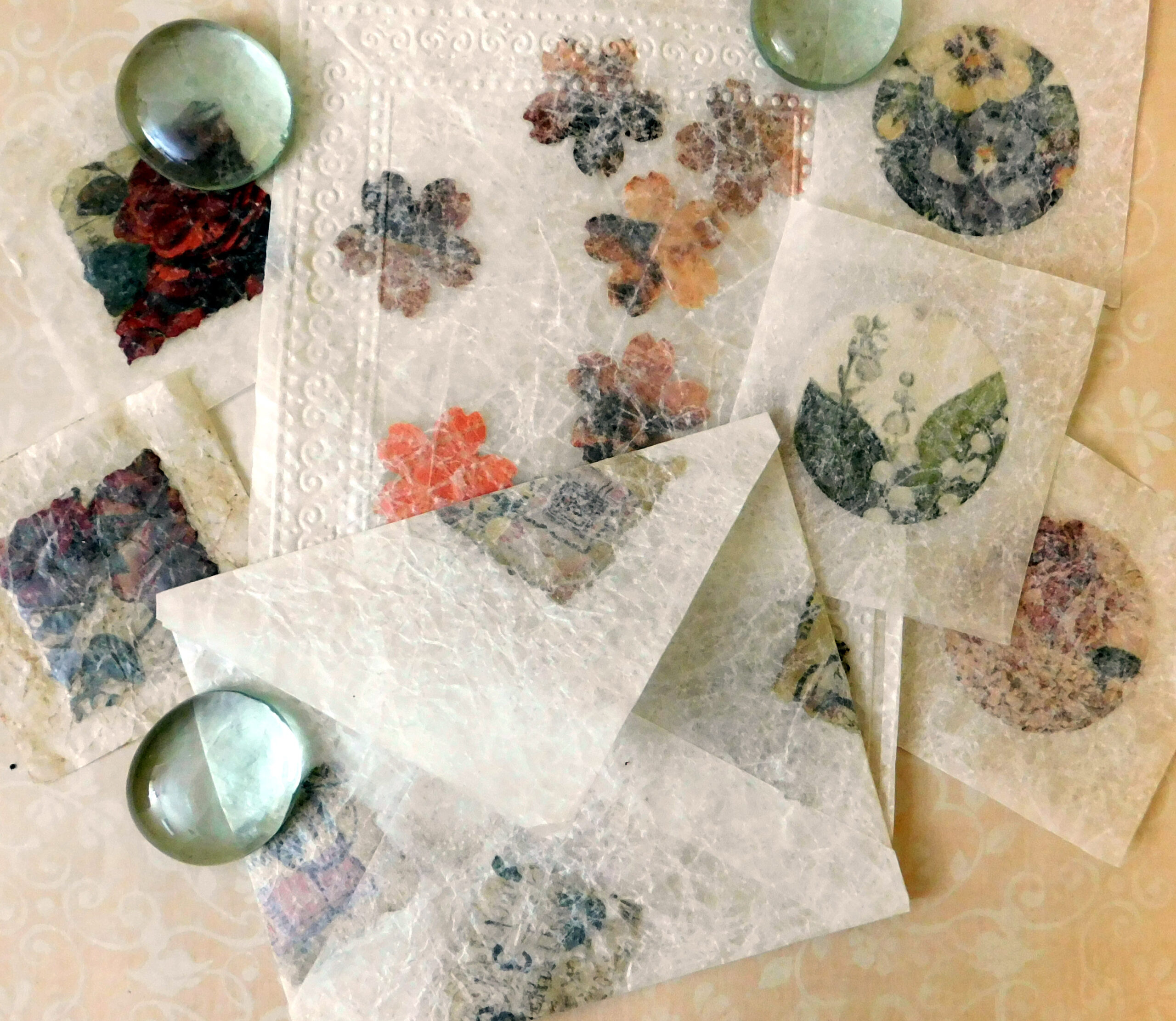 I found that silhouettes or dark images appeared to work best since the crumpled wax paper reduces translucency. In the future those would be my first choice but some other ideas you might try are leaves, flowers, dried pressed flowers, bits of torn paper or tissue paper, other die cuts or shapes.
 I hope this inspires you to give this technique a try and make some new faux glassine. 
Happy paper crafting!
life
As a busy working Mom that wears many hats I appreciate visitors to my websites, my blogs, my social media pages, my shops and my channel. I am more comfortable with other types of communication but as a realist and for the greater good which is for the benefit of my family first, love of creativity and then desire to share, I recognize that neither of us has the time for that which is not beneficial toward a good end. I strive to accomplish that which I'm able but I don't lament when I don't measure up to the expectations of someone else, my own expectations are quite lofty. Life is too short to worry that I might not be able to add another feather to my cap, especially one that is a sensation in time.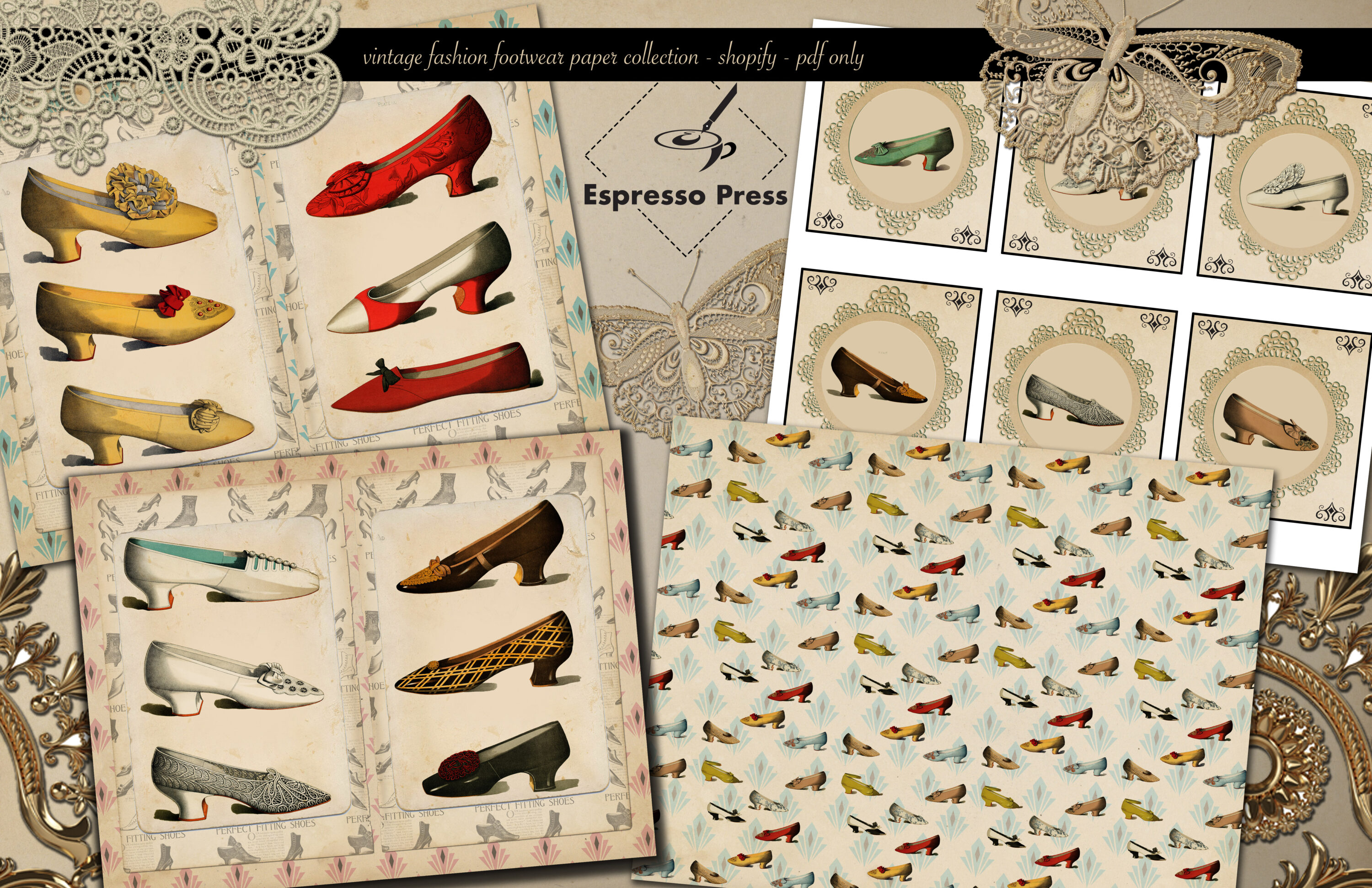 Ruth on 26 Nov, 2022
5 out of 5 stars
"The printables and ephemera are beautiful and fit the style I adore. Another artist mentioned Expresso Press and I am so happy I followed her referral".