Do you want a quick technique to create background papers without the fuss of paints or alcohol sprays? This technique uses markers, alcohol water and stencils to create a batik like background on white copy paper. It is derived from a simple technique to make solid or multicolor backgrounds using markers.
You can mix and match layer colors and stencils to create a myriad of effects. Use the back or front design, whichever you prefer.
What you'll need:
Paper
Markers
Stencil
Document protector sheet (wax paper, aluminum foil or any non porous material will probably work)
rubbing alcohol (50/50 water mix)
Remember a few rules. Go from light to dark. If you want your first layer to be a color instead of white do that first and then allow to dry. Stick with color families, warm or cool colors. Colors can quickly become muddy if you mix too many different colors. You can also try monochromatic, light to dark blue for example. 
You can use a second stencil in step two but make sure the patterns are different. You can try another type of mask pattern with washi tape or special masking paper, stripes or shapes. As long as it is different it will create different effects with more contrast. If you try this you will have to separate your colors further for a third step, yellow, orange and lastly pink or red. Green, blue, dark blue purple or black is another example of three layers in the same cool color family but with two stencils instead of one.
Try stamping afterward with text in the light or white areas to make your stamp prominent. You can also hand color the white areas only with a single color.
There is much to be explored with this technique so give it a try and just have fun using your old markers and different stencils to create something new.
Happy paper crafting!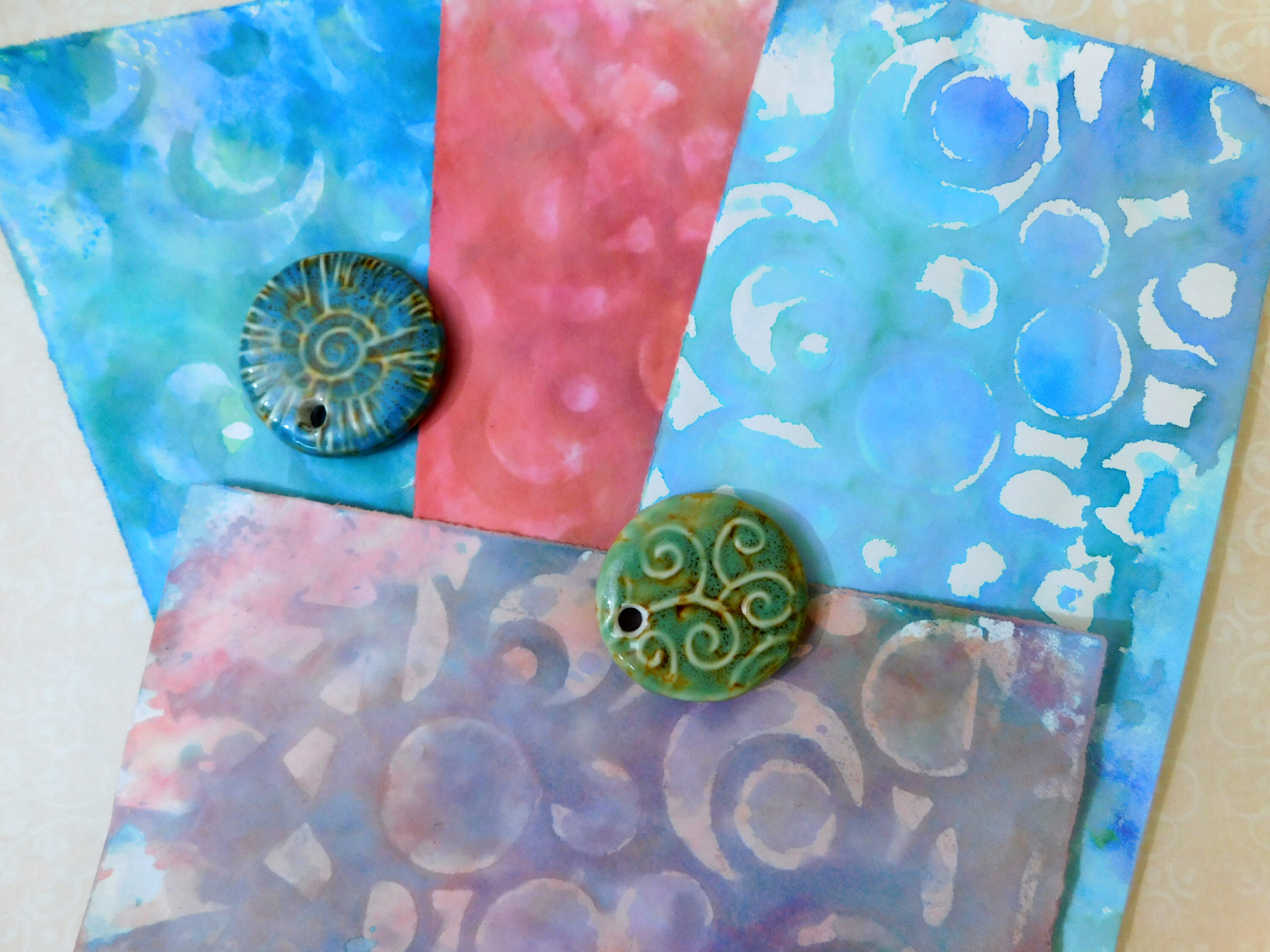 Too many layers can create a muddy look, although with markers more vibrancy is retained than would occur with paint.