Everyone loves labels. I have stacks of them. They come in so handy for embellishing everything in any style.
Since I have been wanting to play around with one of my newest products I decided to try a gift card holder. There are dozens of ways to make these, saw this one at MayMay Made It on YT but the dimensions are good to keep in mind. I think I'll be using this for one of my husband's Christmas gifts and it will make a pretty addition to our tree which is always a bit rustic with copper, brass and gold.
The dimensions are:
3″ x 6 1/4″ or 3″ x 6.25″
One score at 4 1/4 " for your fold and you are done.
I rounded the corners of the fold edge and made the top a tag shape. I collaged labels from 273 Vintage Labels added a few little embellishments and a stamp and it was finished. I wanted a real vintage vibe so I distressed the labels quite a bit and since I like the look of vintage red I edged the tag with red ink.
This gift card holder style will make your gift giving a breeze as it took less than an hour to make and it can be done with any card stock and embellished in so many ways.
happy
pretty little paper crafts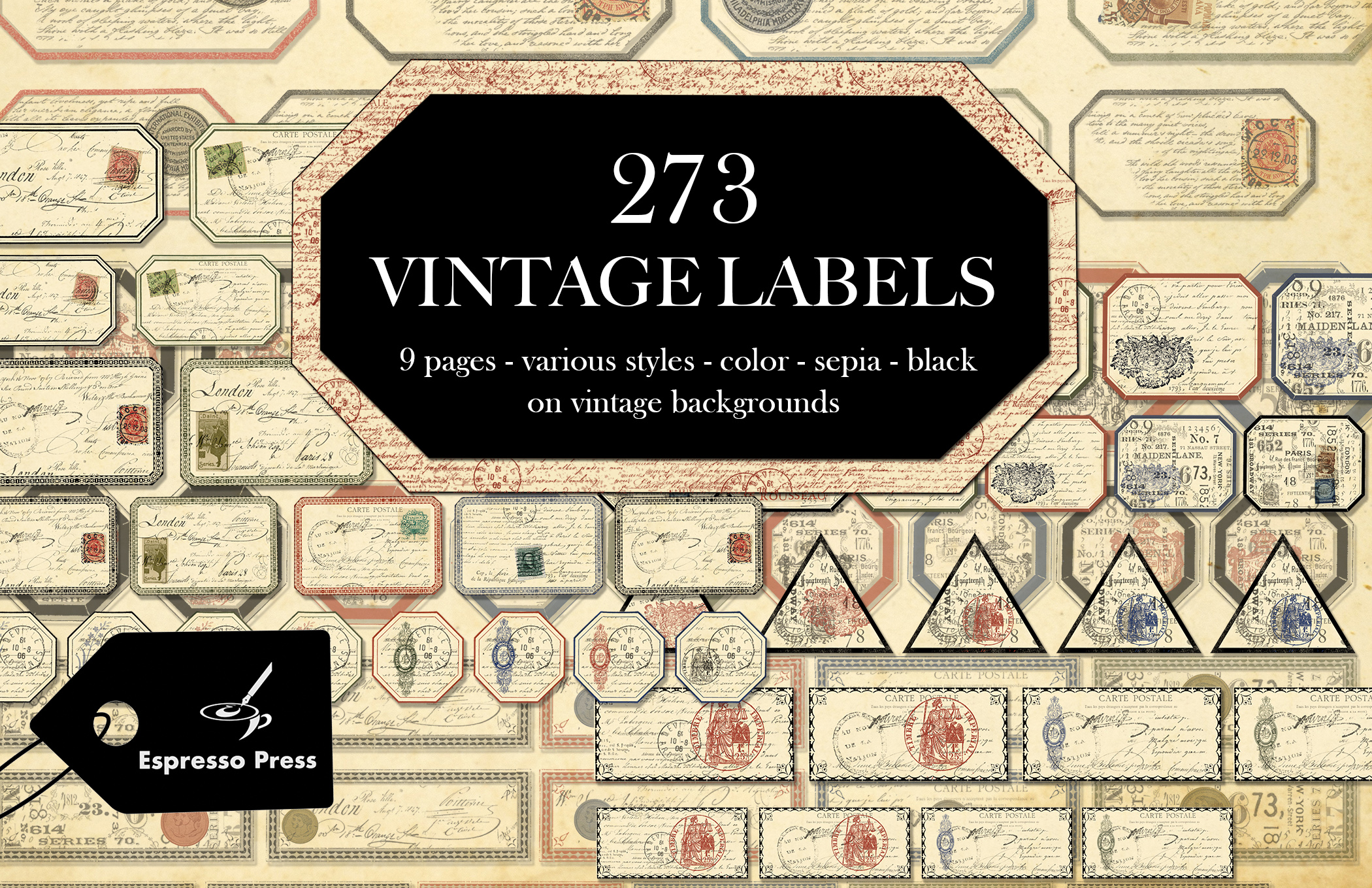 9 Sheets beautiful vintage style labels. Designed from 1876 Philadelphia Type Foundry with authentic antique text and images from historical letters, postcards and books. Ornate label collection in easy to cut out frames and with vintage paper backgrounds. Three styles, color (black, red, blue, green), sepia and black.