It's always fun to explore new techniques in stamping and I was inspired by some layered color stamp effects to create this birthday card for my daughter for her 16th birthday. 
She's a good photographer and she took some beautiful photos of ferns so that was an inspirational memory for me in choosing a motif. I didn't want to use a floral as that would be my usual choice for a focal point and I didn't have an appropriate bird embellishment so I just chose some feathers that contained the word spring from my Bird Serenade Digital Journal Kit. It keeps the nature theme and is more a style to her liking. I added some jewels and a fern stamp to the inside which also has a cream mat for writing. I chose silver glitter pen to write the text in the card.
While it isn't showing up that well in the photo the envelope enclosure is embossed. When I have an emboss that doesn't emboss quite right I punch circles to use in various ways.
I hope this card inspires you to explore color layering with stamps. Follow me on Pinterest to view my crafted cards board where I have pinned tons of inspirational card designs.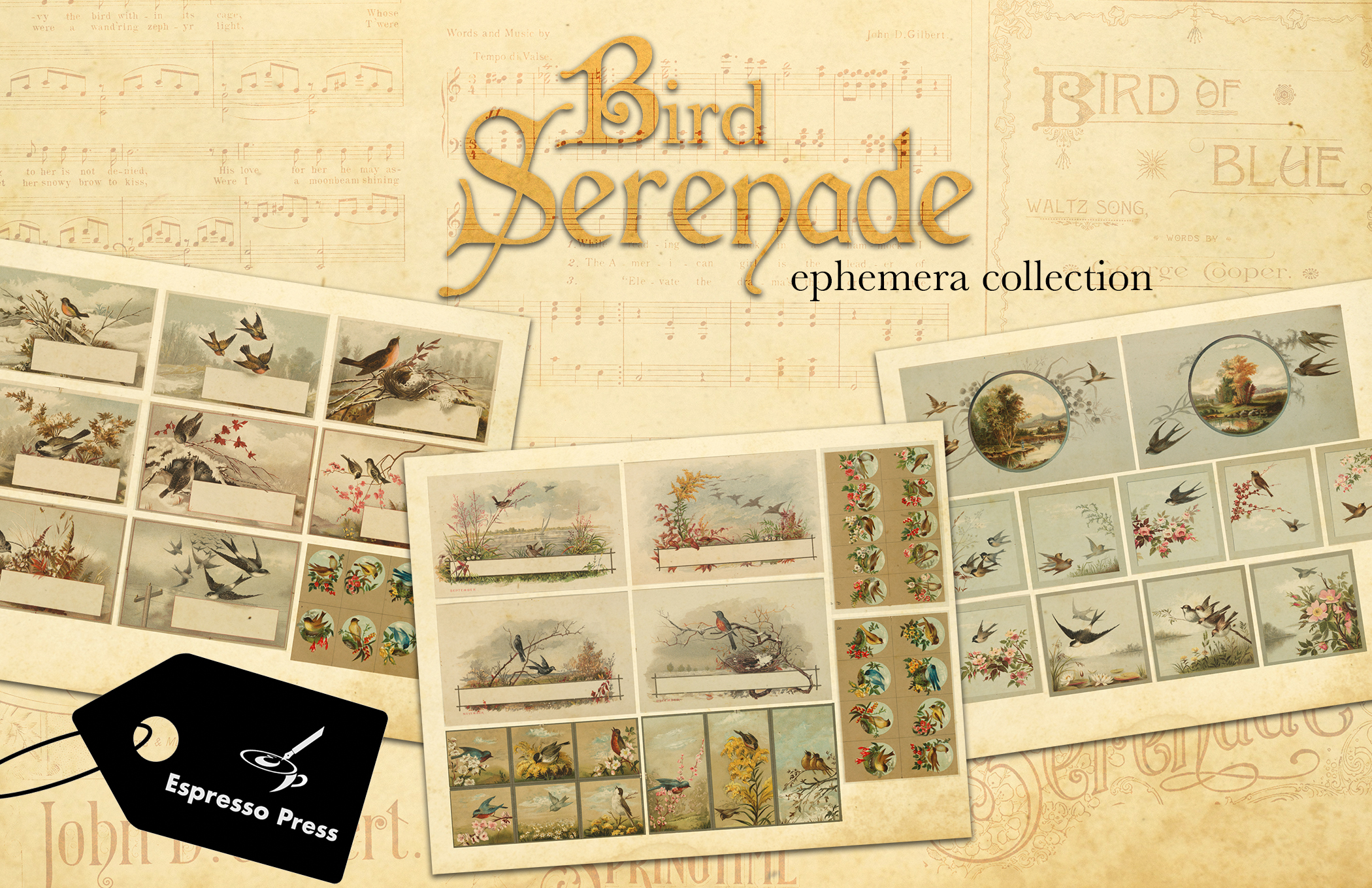 This ephemera is offered as a free download sample paper pack, no sign up necessary, will download automatically to your computer. Let me know what you made and share on FB, I'd love to see it.
happy
pretty little paper crafts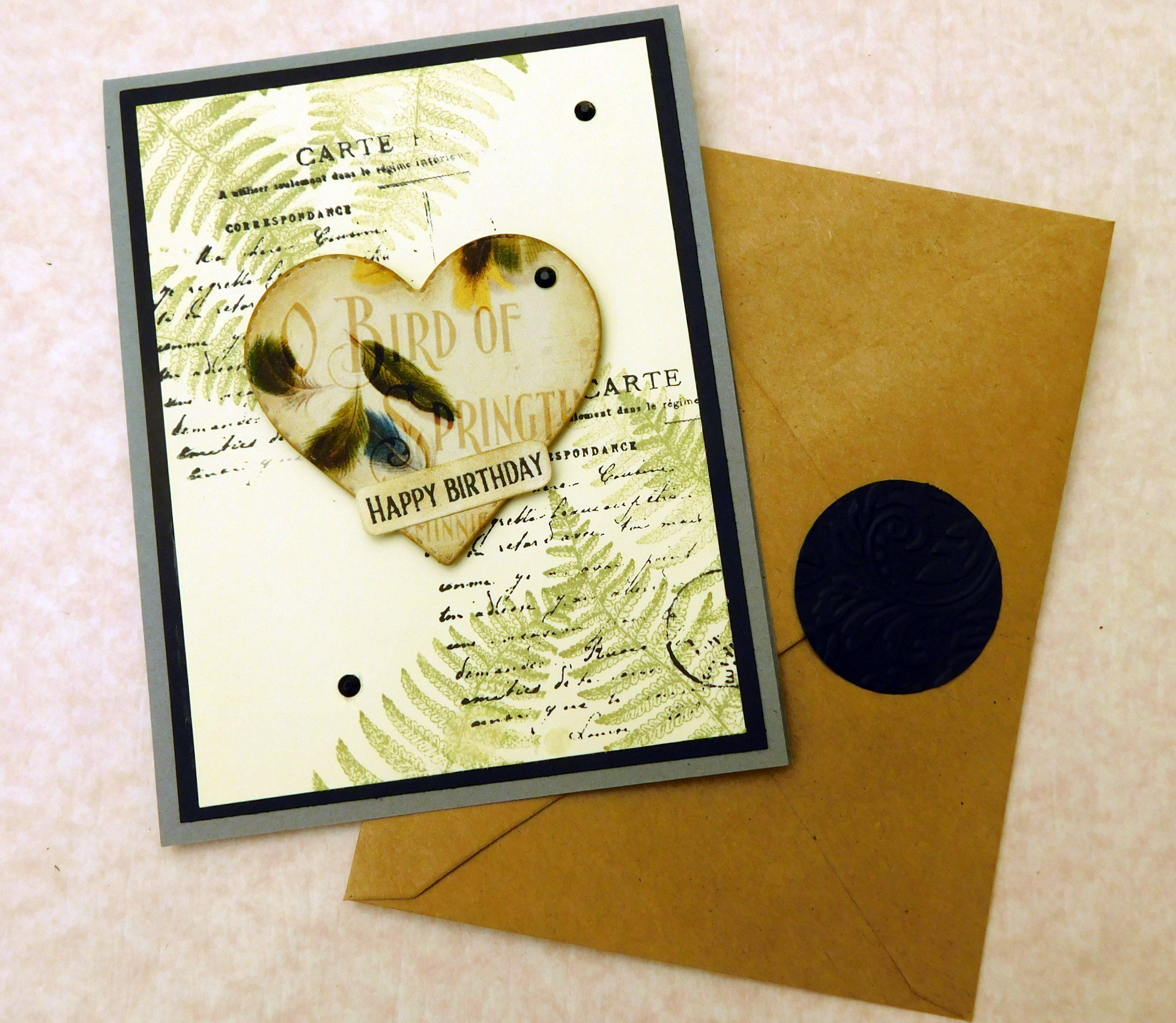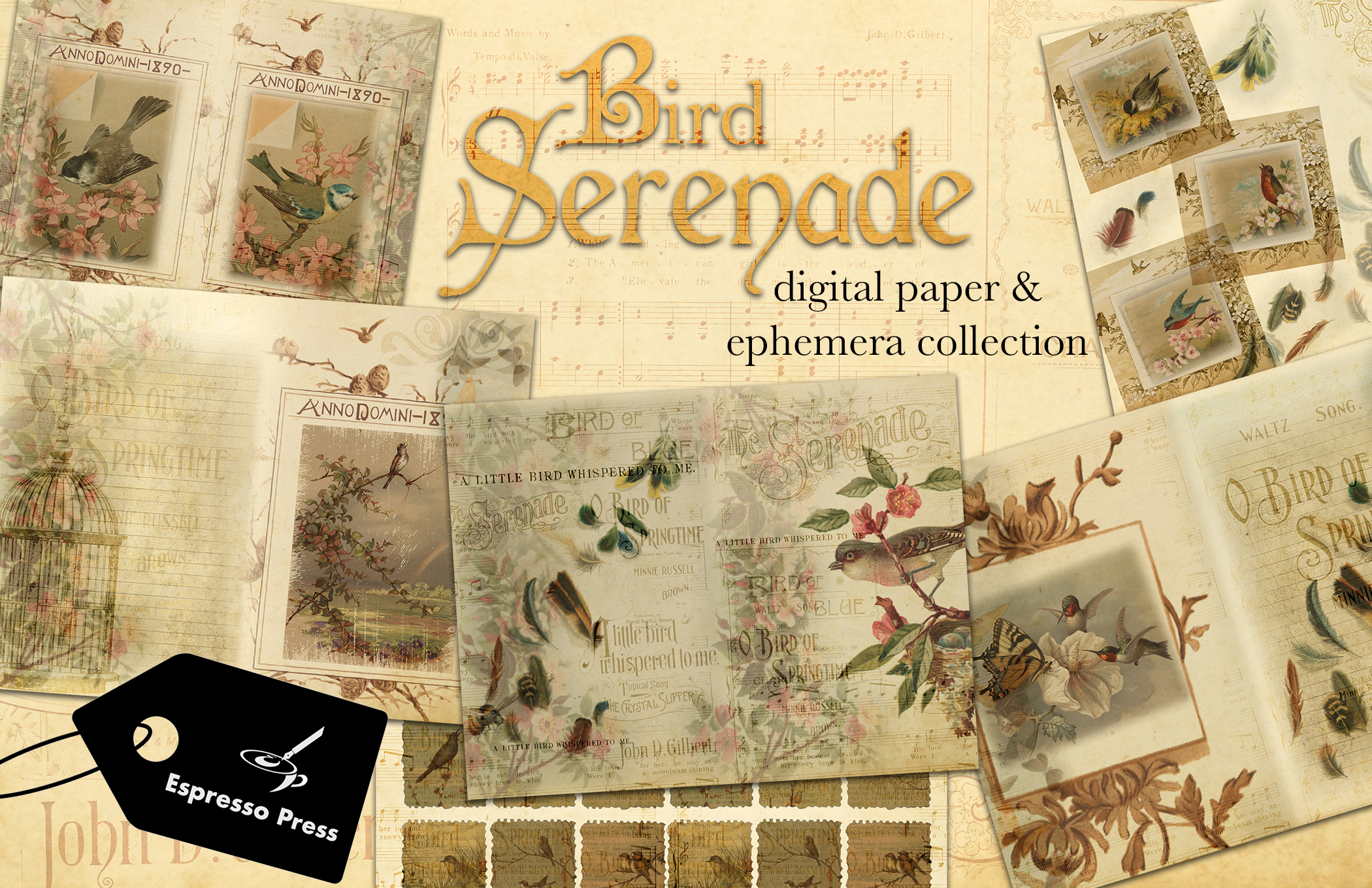 Paper crafted from authentic antique commercial art. Beautiful birds, butterflies, florals, feathers, sepia watercolor landscapes and antique music sheets featuring songs about birds, love and spring and even a few bees! Numerous collage sheets and page styles for multiple journal creations. Includes 11 pages of bird ephemera for making stamps, journal cards, pockets and much more, even add your own text to the bird calling cards! You'll use the papers in this collection over and over for making tags, pockets, ephemera, junk journals, paper crafting, scrapbooking and more! Over 370MB of high resolution pages in beautiful color on neutral backgrounds.