Are you finished with Christmas crafts yet? 
I am…. almost. I can't believe I have a few more things to send out because I just ran out of time before December 25th and we had a blizzard with extreme cold temps. that just made everyone want to hibernate.
I have had this project on my wish list for a while and to ring in the new year I thought I would try something different. It is also helping me reduce different paper clutter. Forty plus years of artistic work and paper clutter from old sketchbooks leaves a lot of material. Since my daughter is also very creative I have tons of paper scraps that have accumulated from her childhood as well and I'll be using a few of those for this project, she might like them for her new collage book.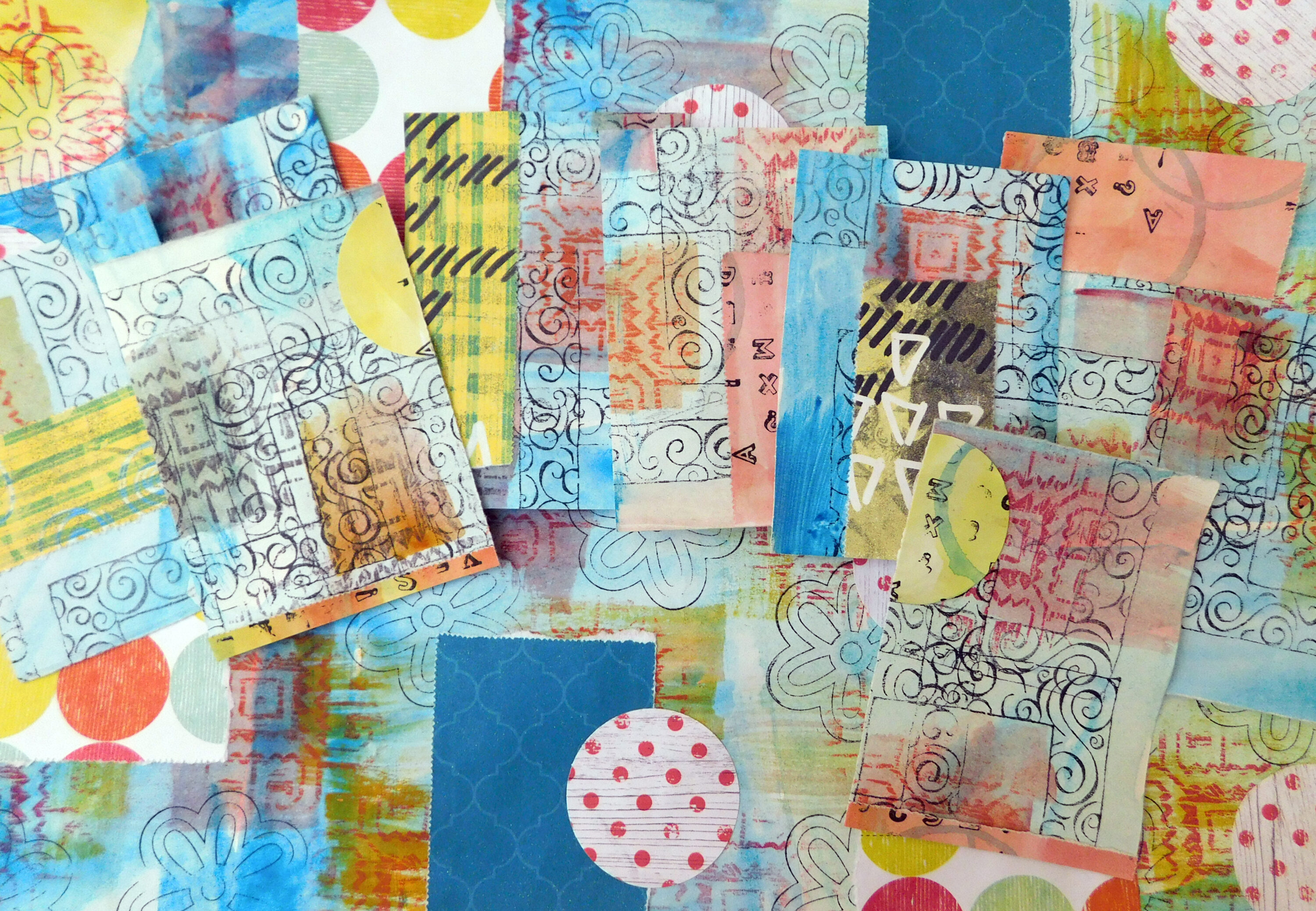 Technique inspired by Ellen Vargo, not Vargas, on PaperArtsy; blog link below so you can follow her technique as well which was done with acrylics, not watercolor. 
GD: Ellen Vargo #3 ATC Masterboard
What you will need:
Some stamps (at least two). Some paint Some collage fodder Background paper Inks (archival, water resistant) black or dark neutral and at least one color 
ATC measurements are 2.5″x3.5″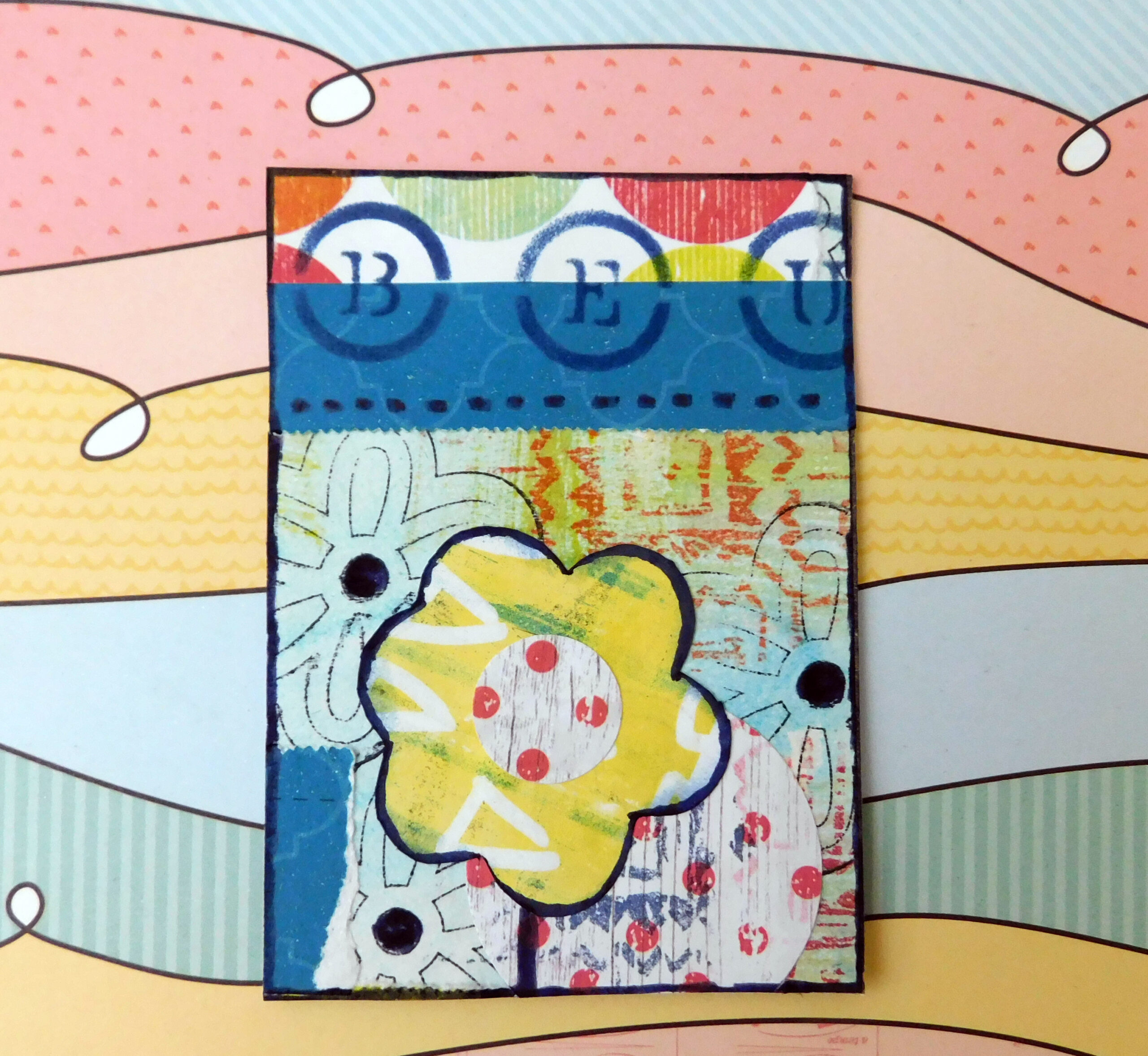 I hope this inspires you to look around, even at previous artwork that you thought should be discarded and see what you might repurpose to express yourself creatively. ATC cards are a great way to relax and expand on ideas and making a masterboard means you'll have plenty of images to choose from.
I am sure I will be making some tiles with my leftovers at least and then I will use them for something else, maybe some new notecards.
Happy paper crafting!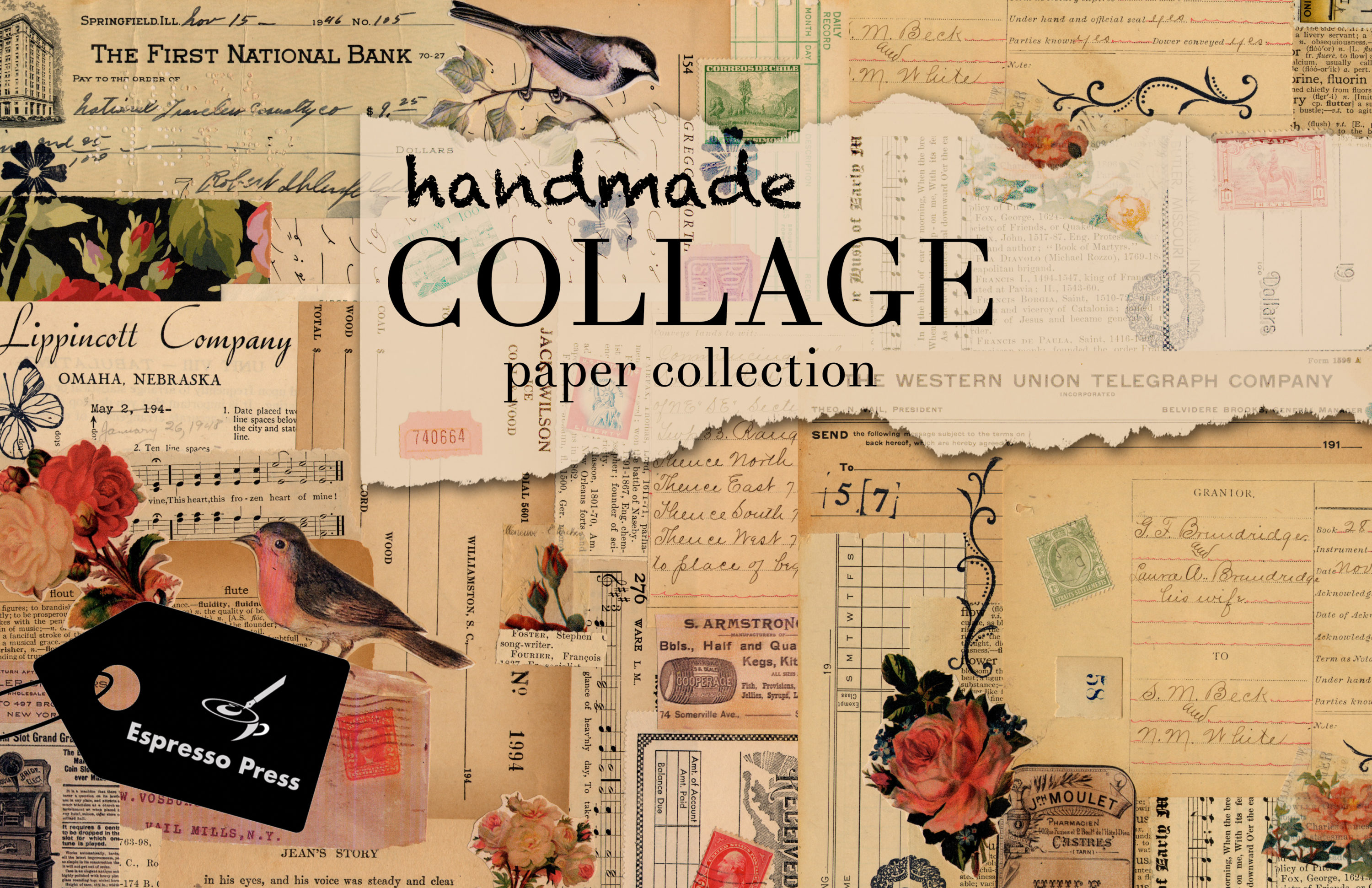 This product offered as a free download sample paper pack, no sign up necessary, will download automatically to your computer. Let me know what you made and share on FB, I'd love to see it.
happy
pretty little paper crafts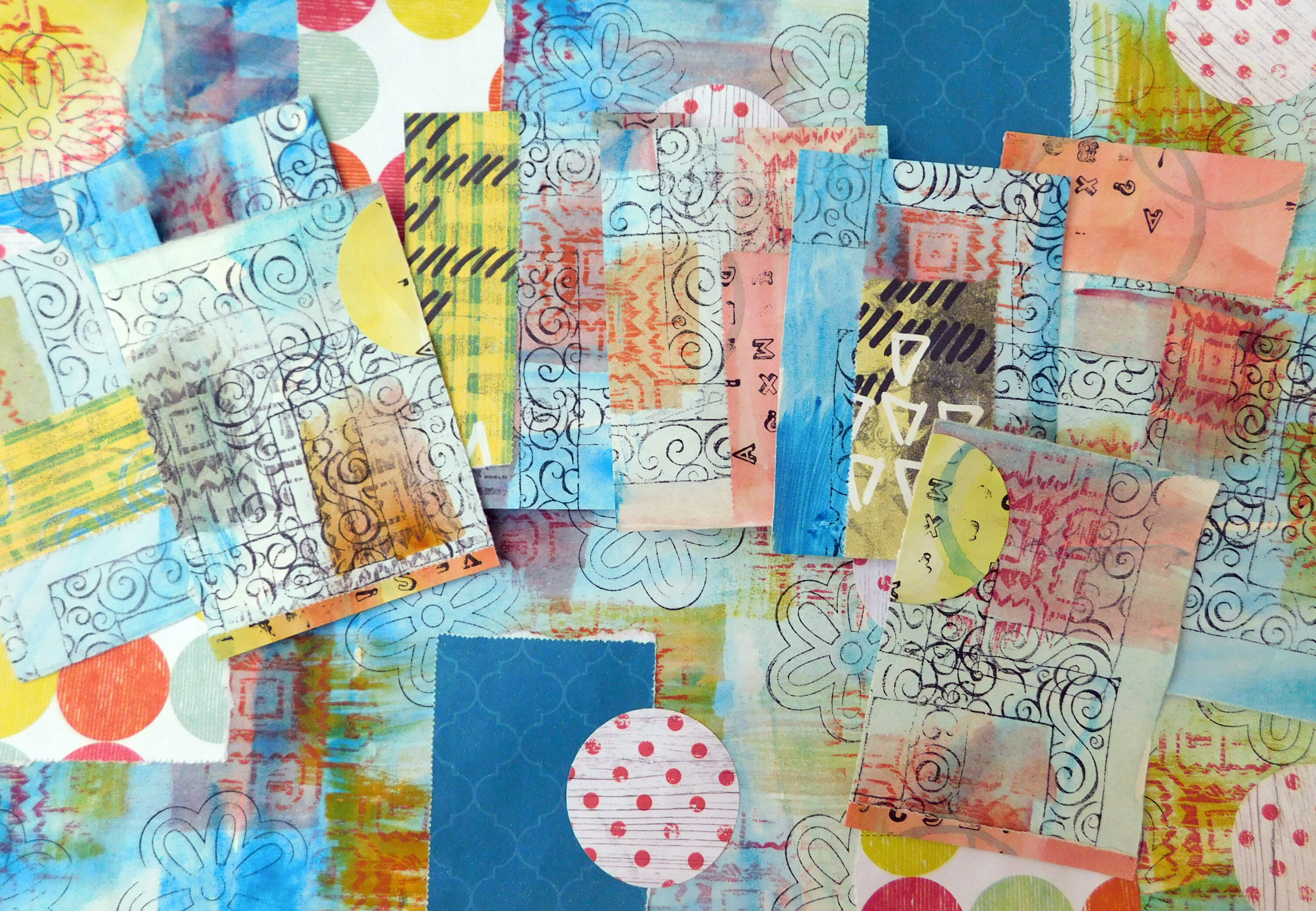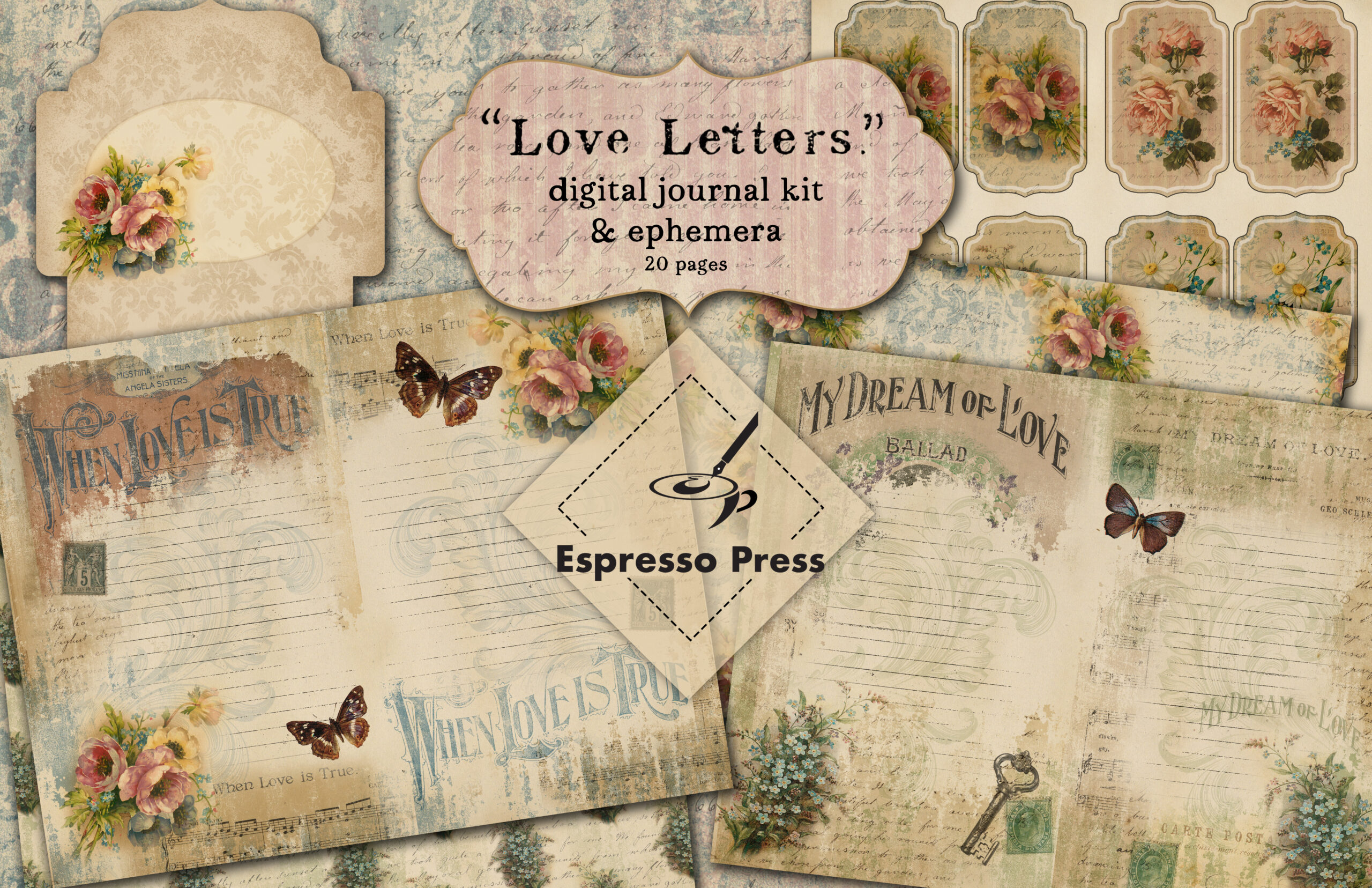 Love Letters Vintage Digital Journal Kit - Ephemera Included Vintage Love Letters Journal Kit, distressed, shabby design created from authentic 1800's antique ephemera, music sheets, letters and diaries. 20 pages in all including writing pages, collage pages, back pages. Ephemera included: envelopes, postcards, ATC cards, journal cards, calling cards, stamps, labels, postal/love letter writing related. Lots of variety for paper crafting! About 182 MB.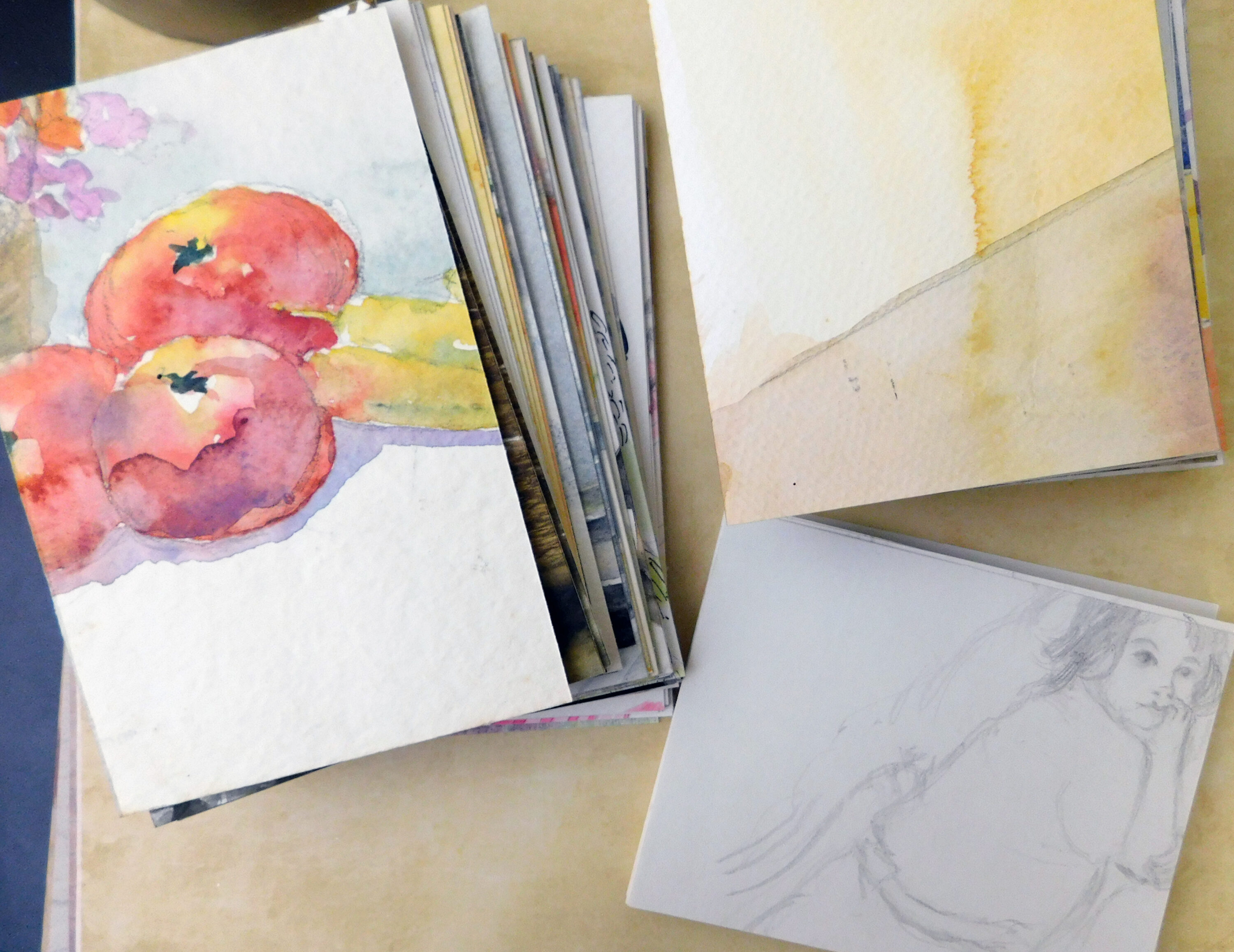 I'm about one third of the way through 45 years of sketchbooks, reducing discards to more usable size formats. Maybe some of you can relate as keepers of the flame (if you've been the archivist of the family). It has been cathartic and I can still use these old sketchbook pieces to express myself in a different way. The cutoff strips from watercolors became dogtags.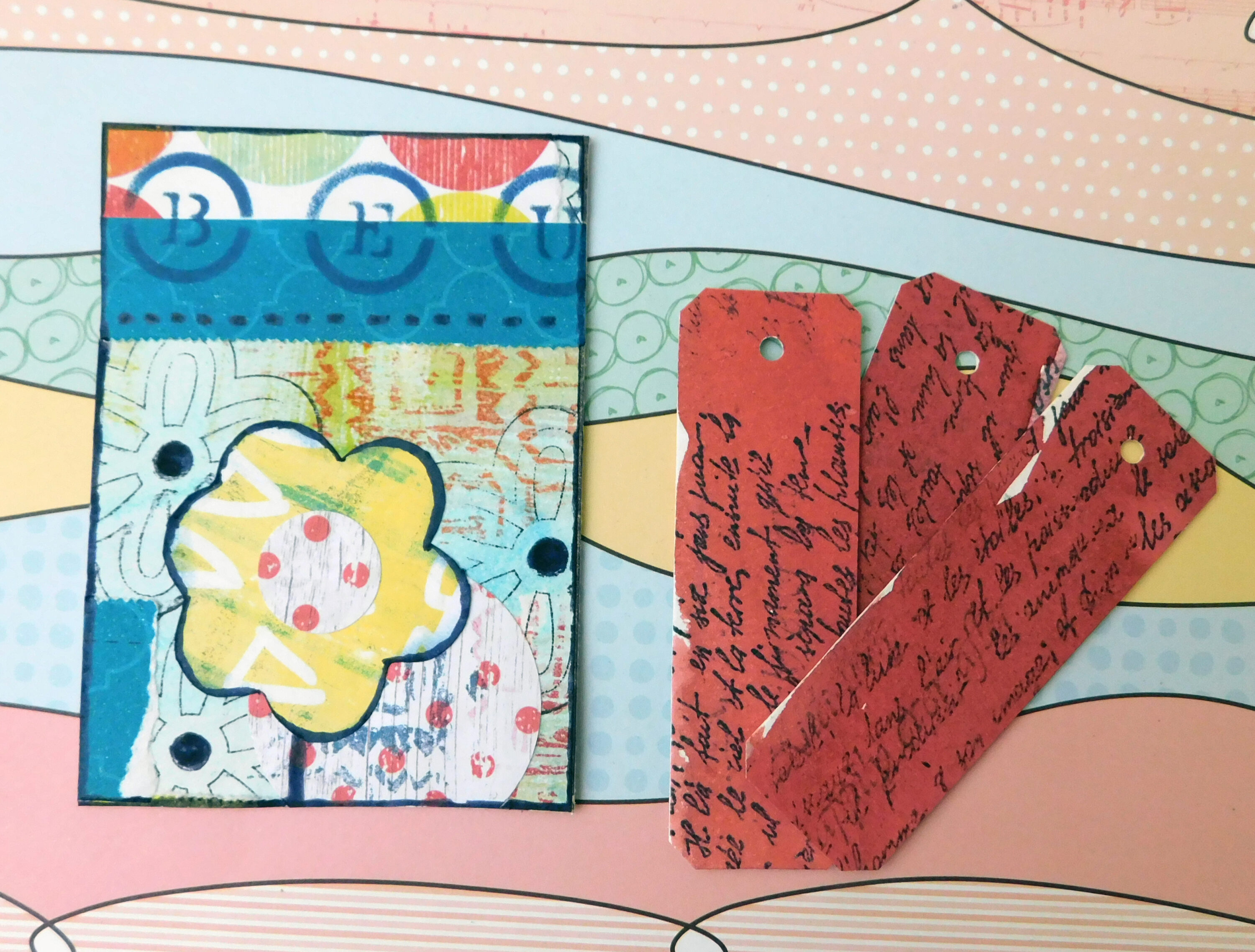 A few things I've made with watercolor cutoffs, another part of my 2023 objective, if I'm going to make it…. give it. No longer being a paper hoarder.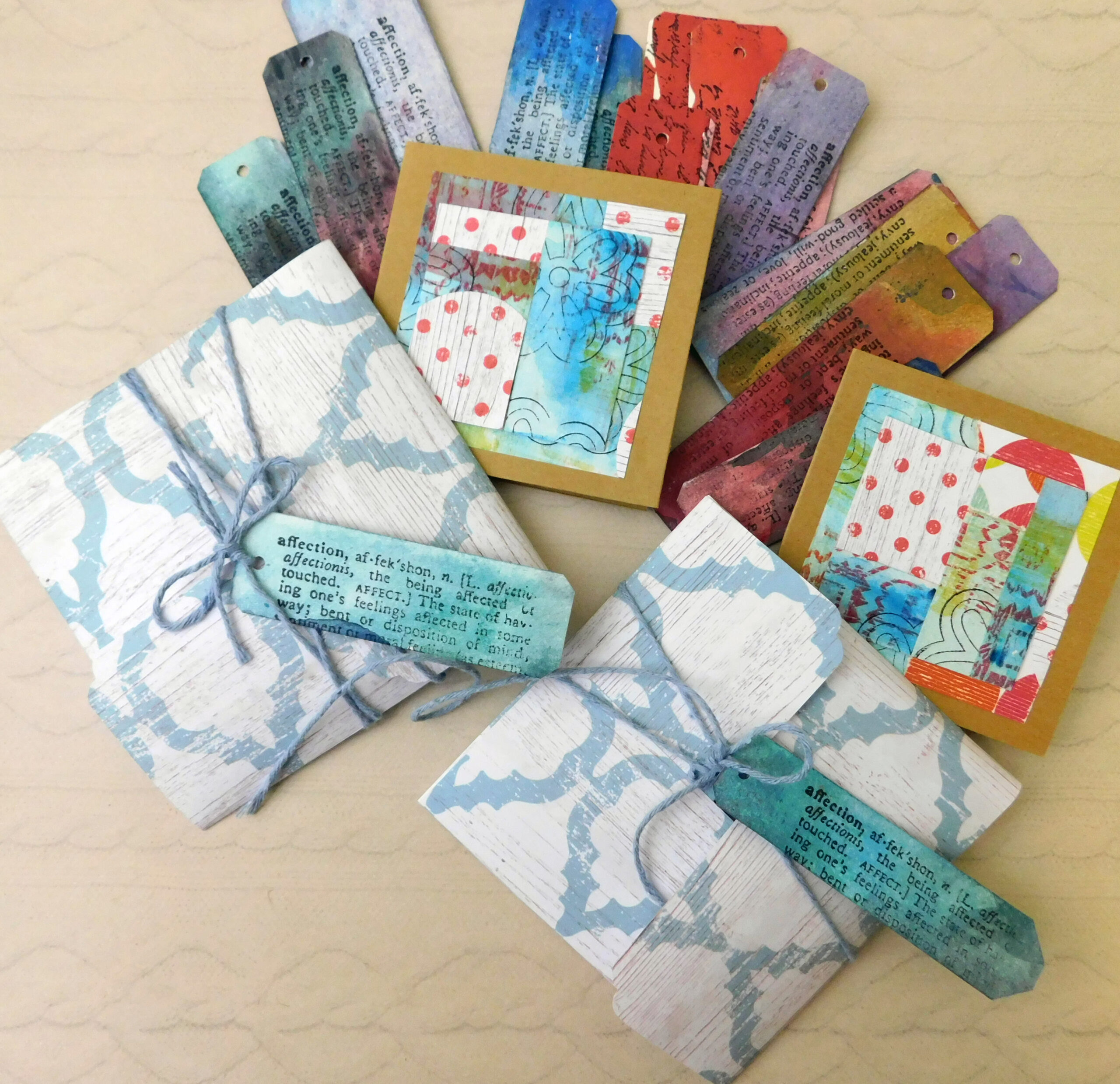 My last Christmas projects and gifts, finally done. Origami envelopes and notecards from my masterboard scraps a super easy beginner paper craft mini gift holder you can learn how to make here. What are they holding? It's a surprise.