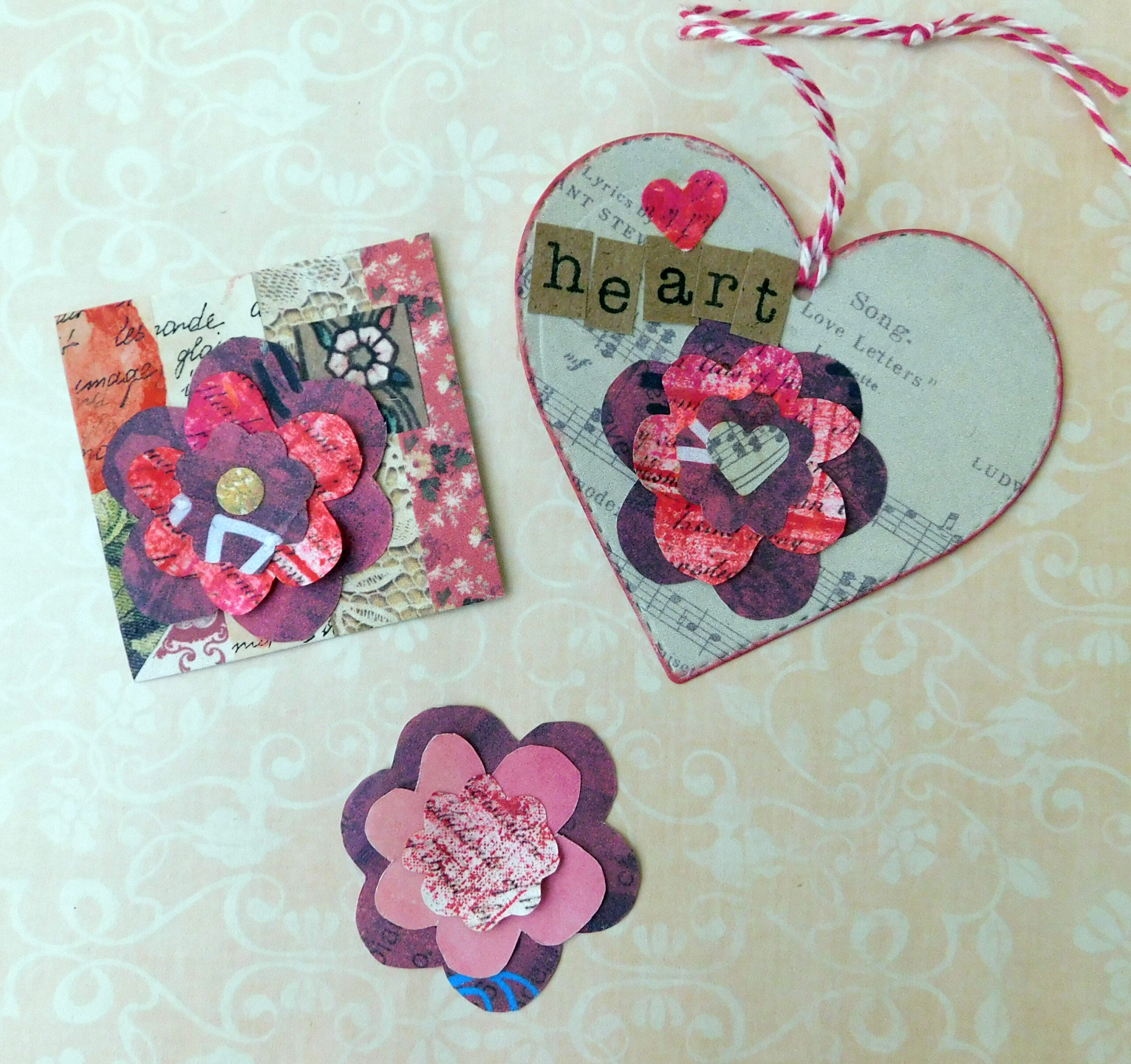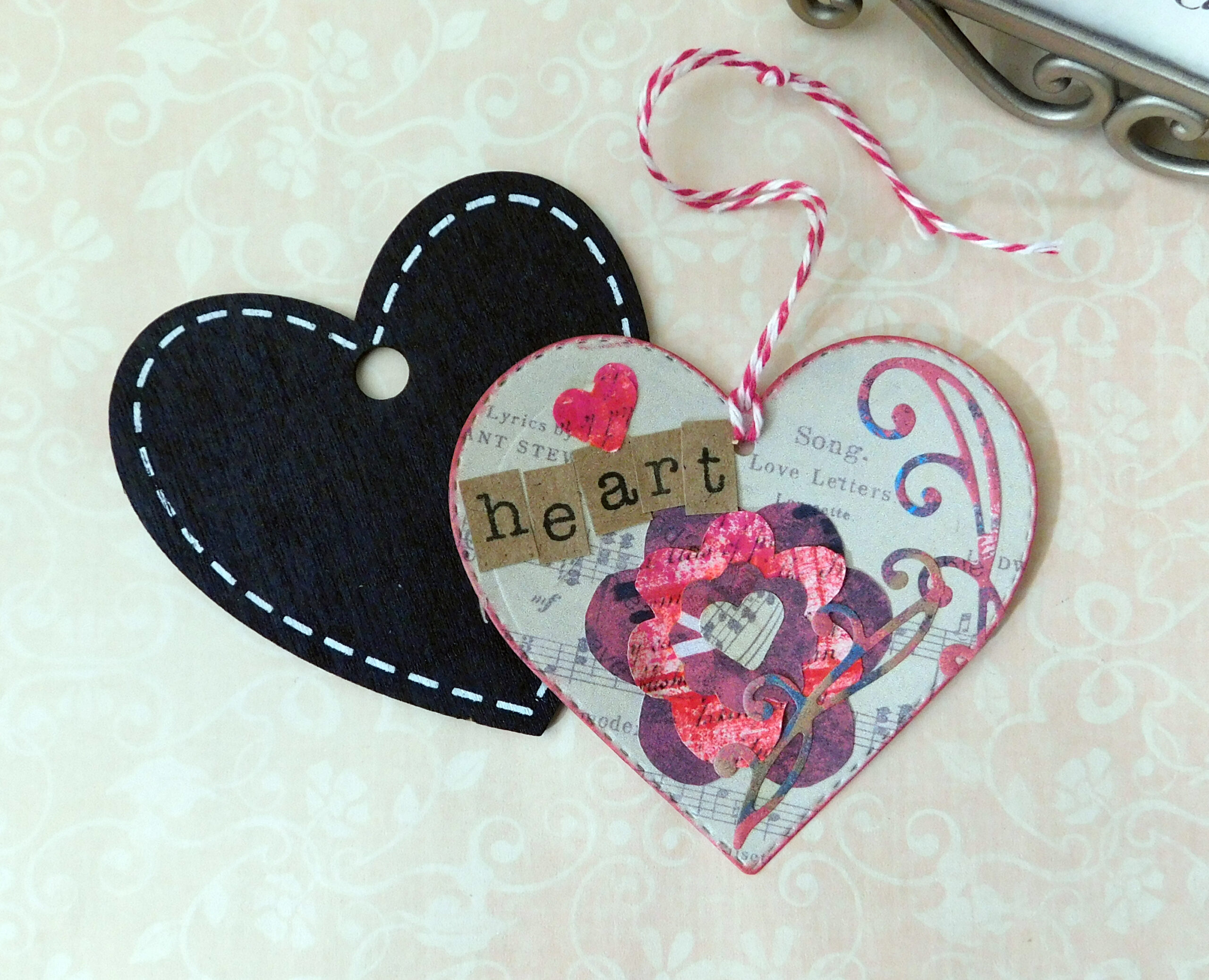 A Finnish singer-songwriter Jukka Poika has a song called "Potentiaali" (potential). It says that there's a garden somewhere in the desert of your mind. I hope I can help you to find that garden.
Paivi Eerola 
A happy day to find some inspiration for paper crafts and learn about an artist. This week's scrappy scribble flowers were inspired by Peony and Parakeet. You can find the inspiration blog post here and her youtube channel here. I encourage you to explore her work as it is quite amazing and unique. She is from Finland. Her paintings seemed to me to have a touch of Japanese while I could also see folk art and iconography in her collage work and other pieces resulting in an amazing illustrative style. You can view her most recent post here. 
I hope all projects will inspire you too!
What you'll need:
Some paper scraps, your choice.
Scissors
Glue
A flower center, your choice.
Choose your paper and three different stamps in gradated sizes, both your choice.
Stamp on the back of your paper scraps in either color or black. Fussy cut. Layer and glue. Add embellishments for the flower center as you wish.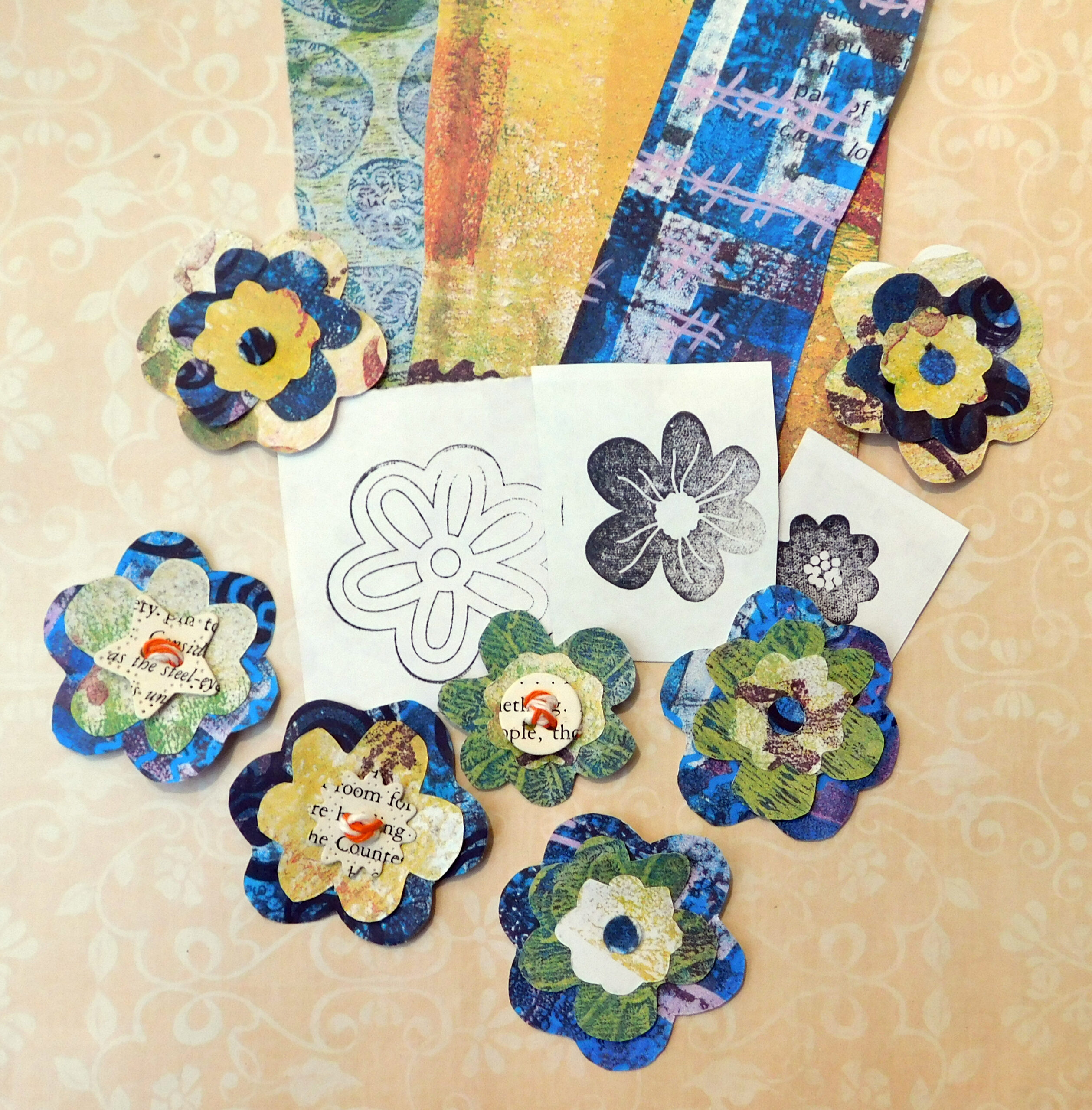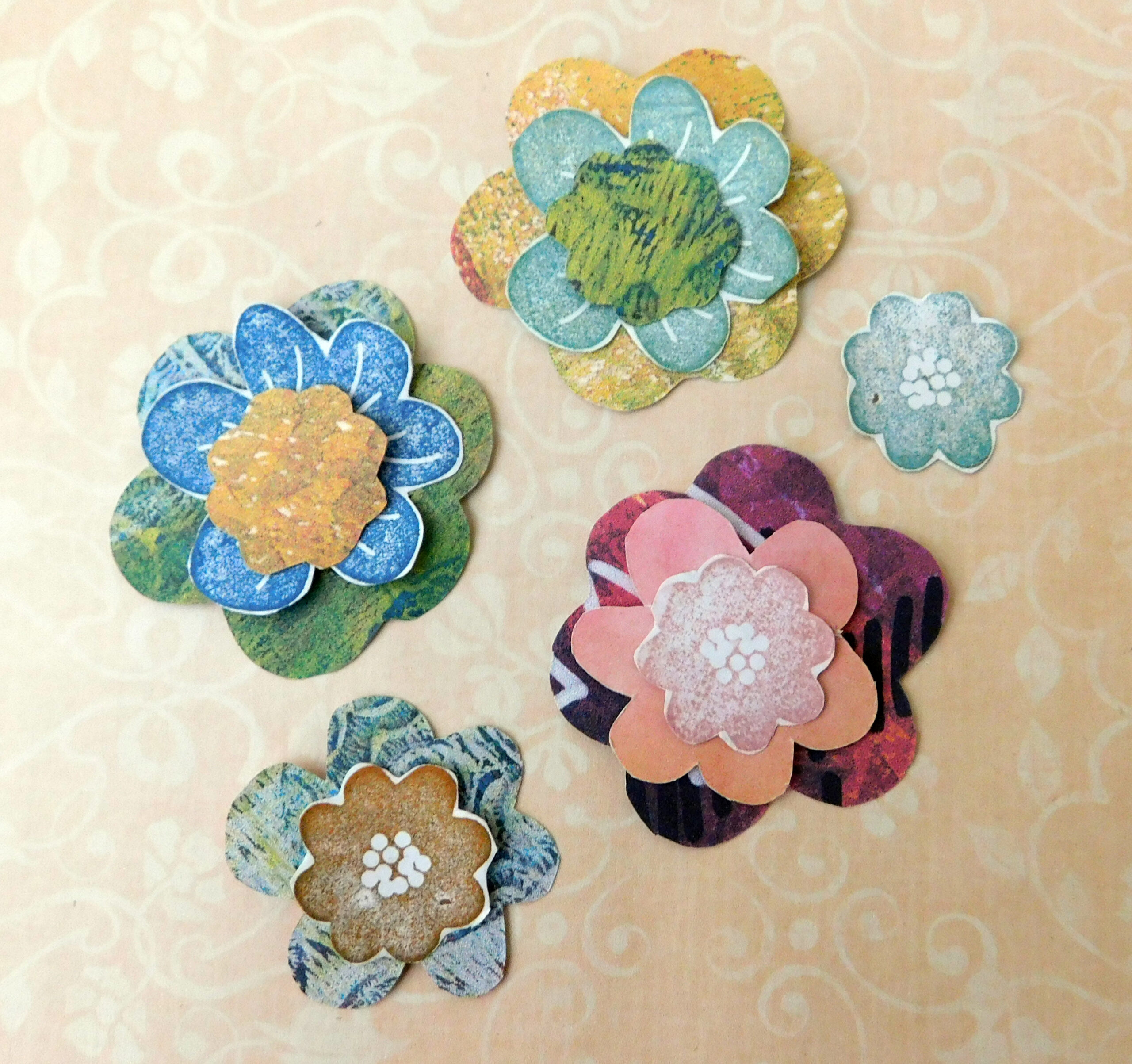 As you are creating and layering, stamp in different colors and then you can either combine both sides for this project in mix and match fashion (pattern, stamp, pattern) as you layer or save individual pieces for later to use as you like and just store them that way.
I also give some tips in the video for how I create and store my 'scrabble' letters and more tips on using these types of stamps, letters or numbers to create more patterns.
A scrappy scribble flower collection. In the end I did actually scribble with a white pen and while these colors aren't likely to be my first choice I'm glad I tried something new. I love the notecard.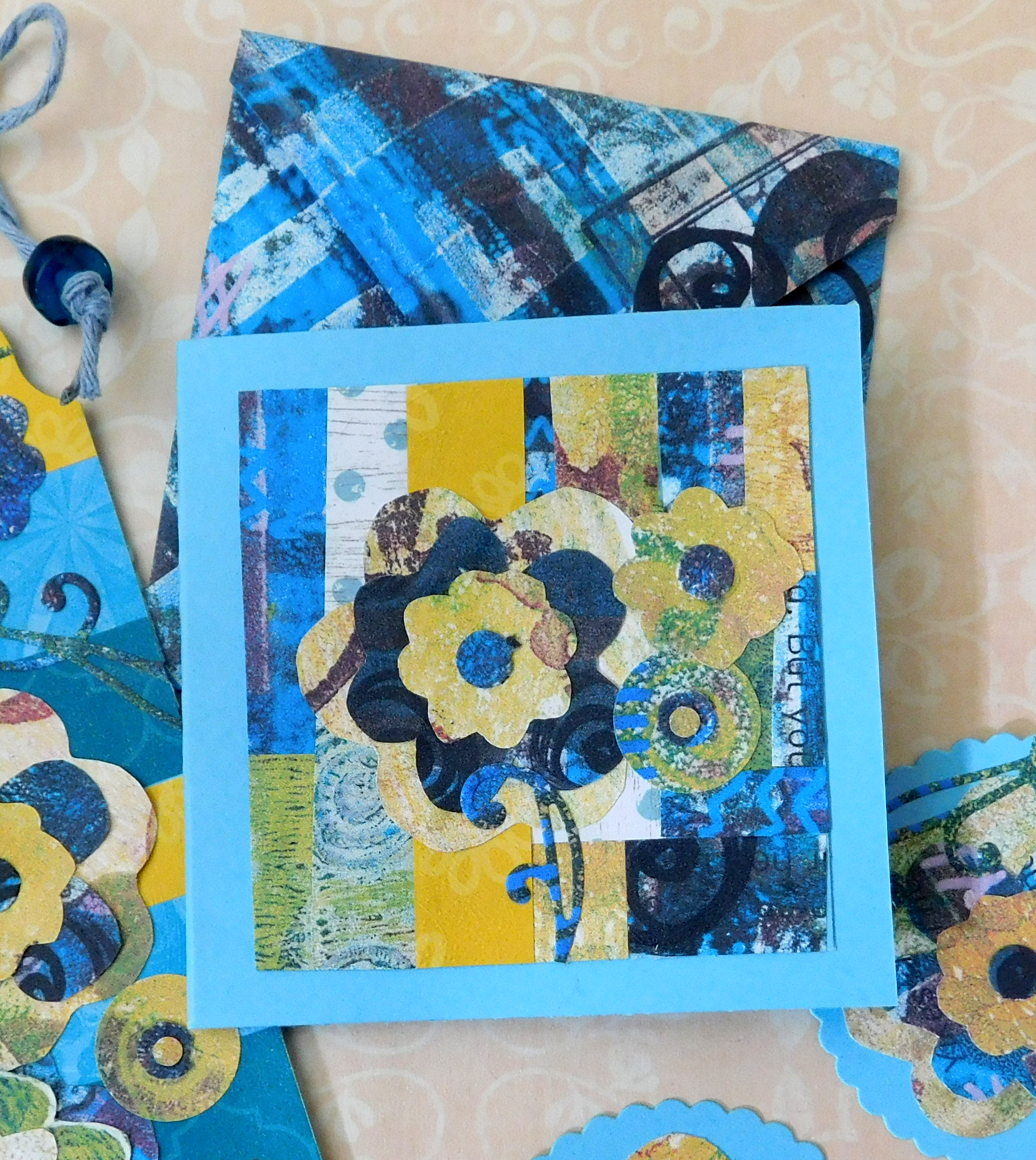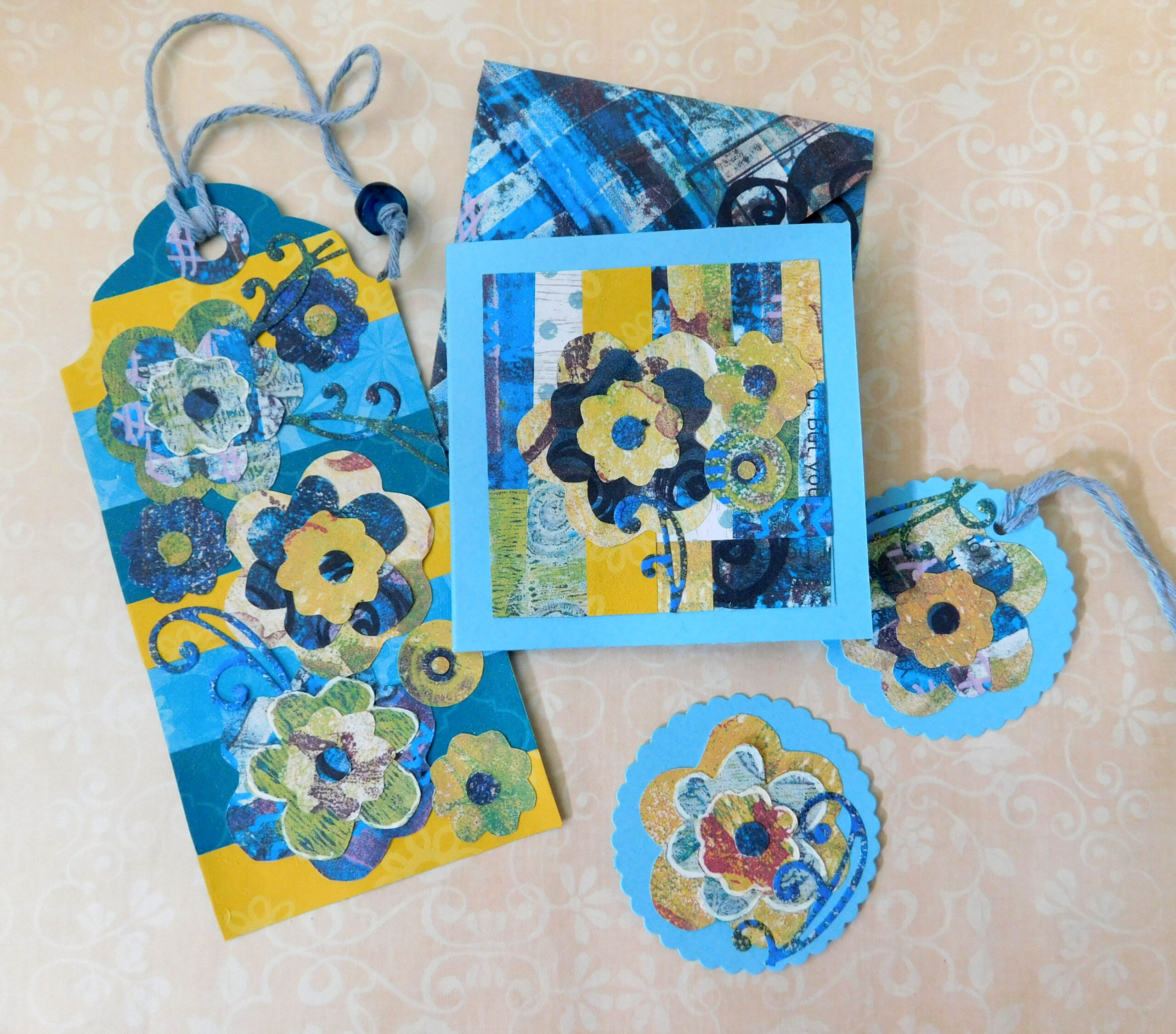 My paper craft resolution for 2023. If I make it, I give it. I decided to create sets from projects, package them and in the end give them away. This allows me to do what I love, craft and explore new techniques while not accumulating. This collection, notecard, envelope, tag, mini tag and sticker.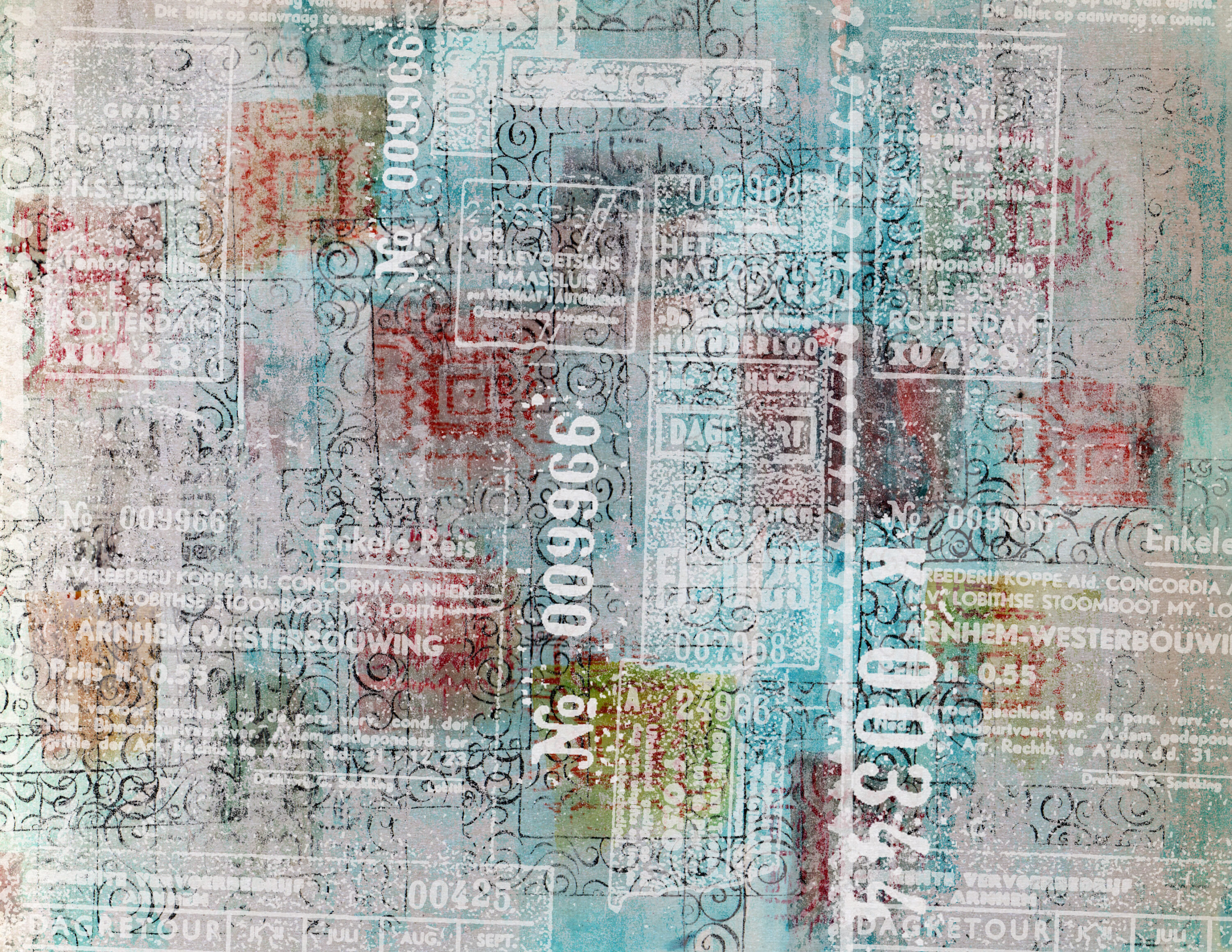 Ruth on 26 Nov, 2022
5 out of 5 stars
"The printables and ephemera are beautiful and fit the style I adore. Another artist mentioned Expresso Press and I am so happy I followed her referral".
This product offered as a free download sample paper pack, no sign up necessary, will download automatically to your computer. Let me know what you made and share on FB, I'd love to see it.