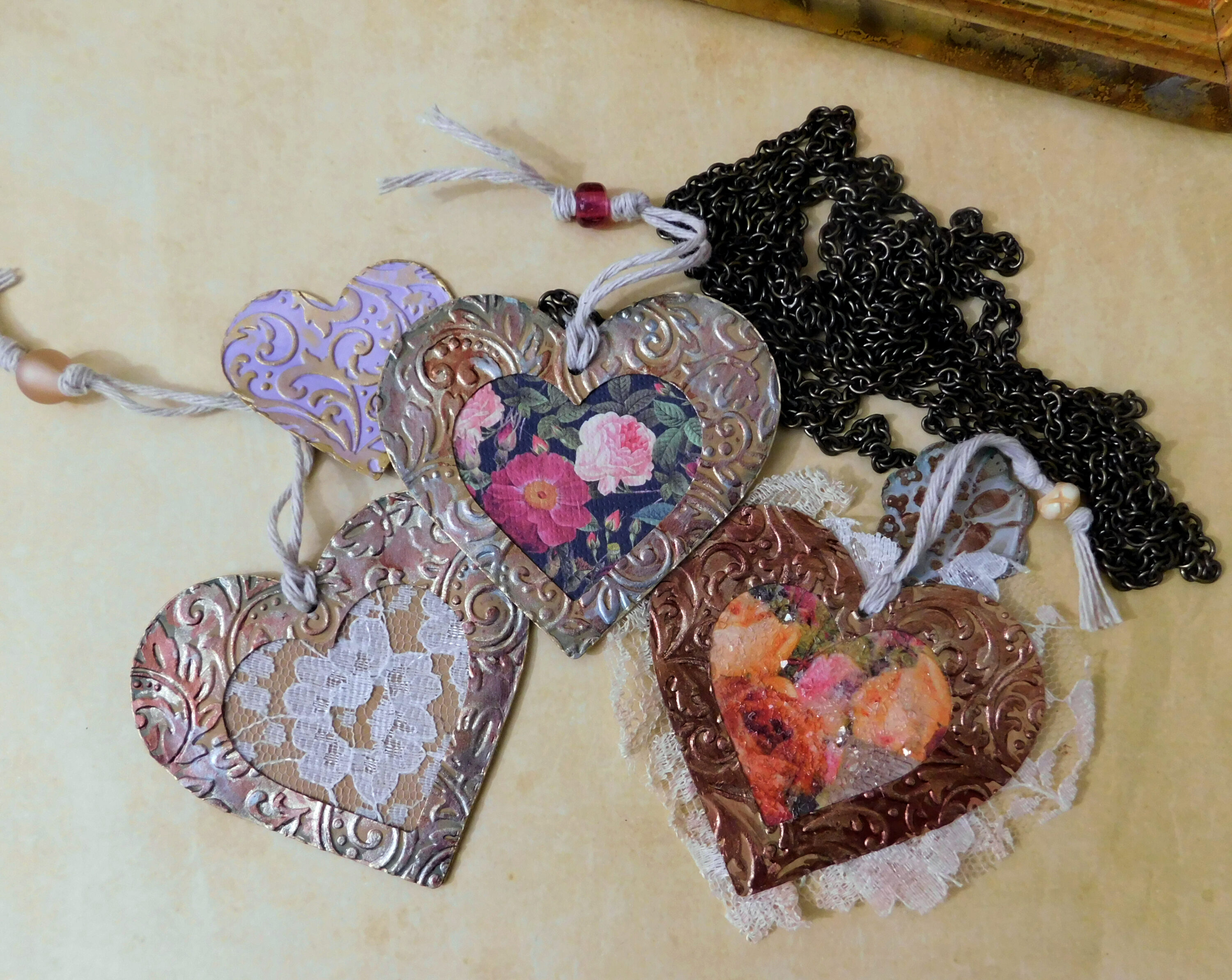 After Christmas, Valentine's Day has to be the season where over the top glamour and glitter is a requirement. I don't often choose lace but Valentine's Day is the exception.
For this project I double die cut some hearts from some nested dies, embossed the top heart and then applied acrylic metallic paints in a style I call 'old jewelry', you can find that tutorial here….
I then layered them, glued some lace and applied diamond glitter glass and then attached the string and a bead.
I had been hoarding this paper pack with the black background florals to do just this type of project (lockets) and what do you know I lost the paper pack. Where it went I have no idea, the first time I have ever lost a paper pack but luckily it was still in stock.
I thought you might enjoy this video, a created scrapbook from the 1880's provided by a grandchild to the filmmaker for an ASMR flip through, (you might want to speed it up)….
I hope this inspires you to begin making some romantic hearts of your own….
Happy paper crafting!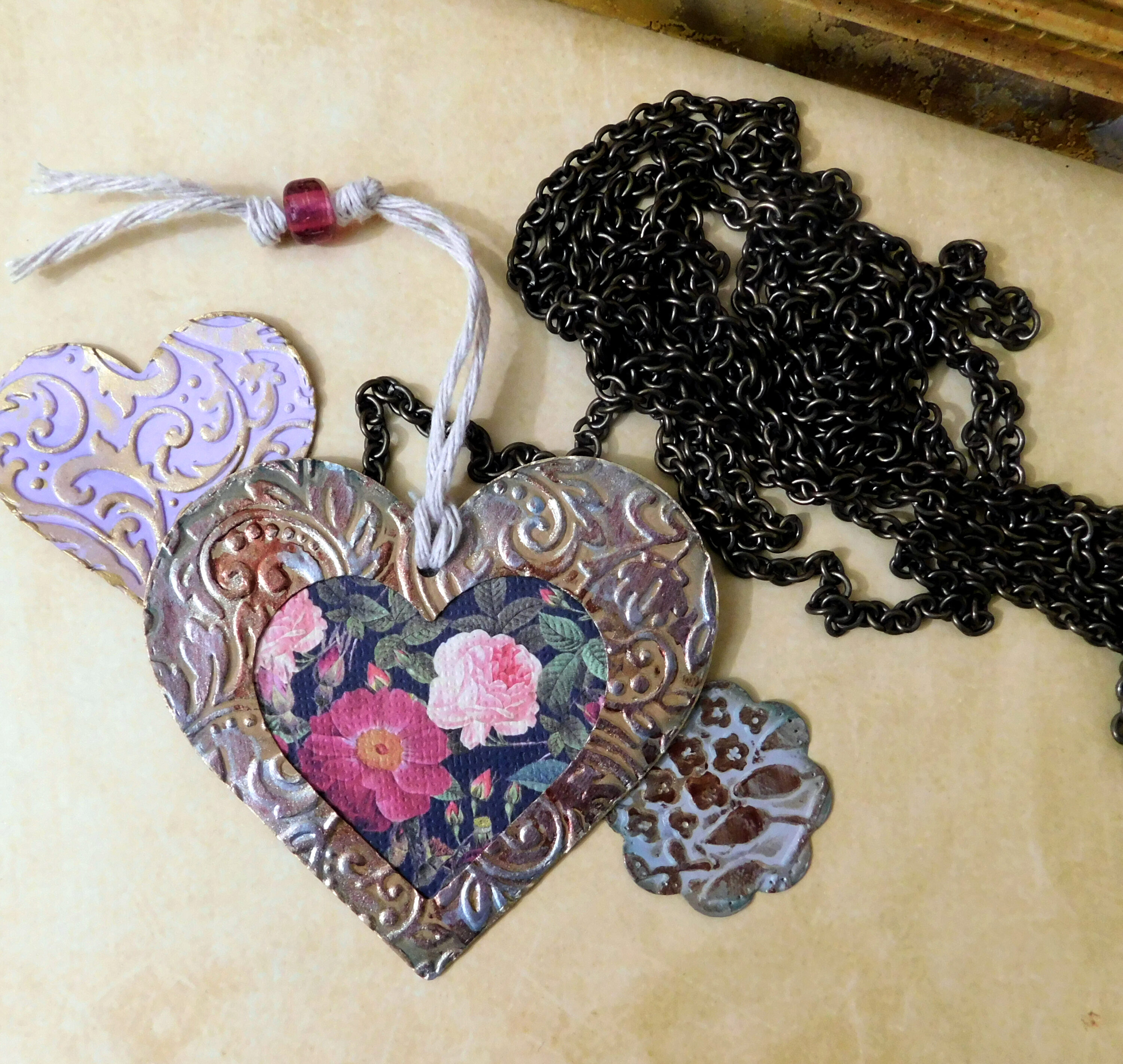 Great-Great-Grandmother's Scrapbook (1880's)
I borrowed this album from my friend Pierre. It is a Scrapbook made by his great-great-grandmother, around 1880.

Ruth on 26 Nov, 2022
5 out of 5 stars
"The printables and ephemera are beautiful and fit the style I adore. Another artist mentioned Expresso Press and I am so happy I followed her referral".
Follow me for more inspiration.