I get my craziest ideas just before sleep. In my last journal I had to create some faux clothing tags which were super cute so I thought I would revisit the idea and make some more variations of tags without a tag punch as I did with those.
I've also been watching a few videos about using what you have from those who have a lot and it sent me back to my early paper crafting days when I wondered how I could ever make beautiful creations from what little supplies I had on hand. It doesn't take long to build up plenty of supplies but two of the first bought are usually circle paper punches and a corner rounder punch.
These two tag bases were created with only those items. If you make a few little marks in your circle paper punch as seen below, you can usually get some inner round corners spot on. Just insert the corner of your paper to align with the center mark and don't insert further than the two side lines. You can try this with a standard hole paper punch as well for making tickets.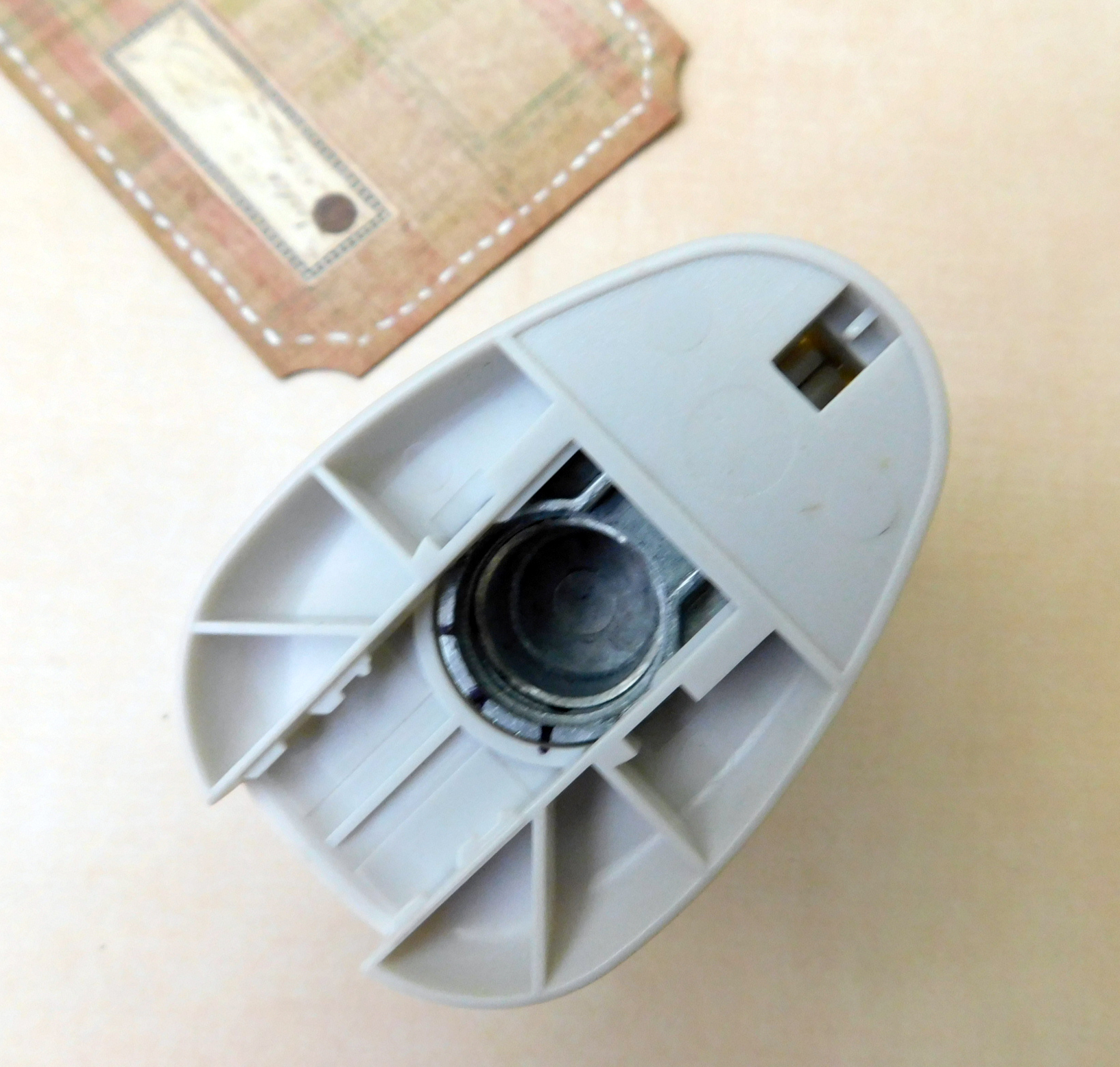 On the first tag I used a large circle punch, 1 1/2″ to make the embellishment at the top. A little label from Vintage Labels in sepia and some flowers added a sweet touch. At the time I forgot all about the recent labels I made in pastels as a freebie and offered below and just used what was in front of me but they would have been perfect. Originally I thought wanted the tags to be a mix of colors and patterns and I didn't want too vintage, I thought the circle would look great with a bold matching pattern but in the end I added the little flowers instead. I think this tag would be perfect for a little girl gift.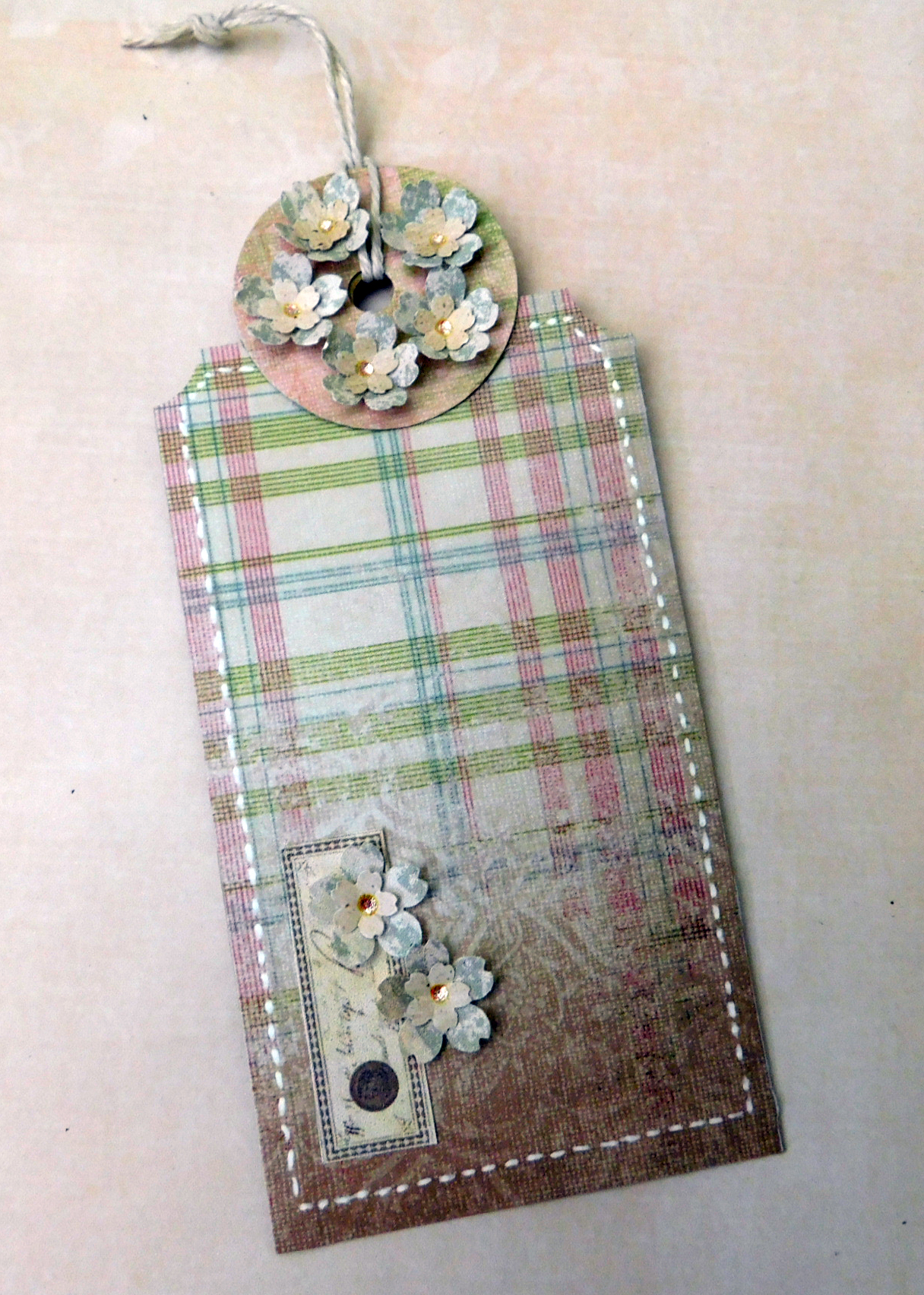 For the second tag I used the corner rounder and with a square the same width of my tag which was 2 1/2″ and used my corner rounder on opposite sides making a sort of diamond shape, you could also just leave it as a diamond shape or turn it opposite of the way I did and have the rounded edges center top or you could make the square larger to extend beyond the edge which would make a nice Victorian type tag, fringe it with a doily or lace. There is a lot of room for exploration when playing with shapes only. The tag above can have a scallop top similar to a tag punch with just three circles arranged and glued at the top. 
The flower in this tag was a save as sure enough I punched the hole in the wrong end but it adds to the feminine flair.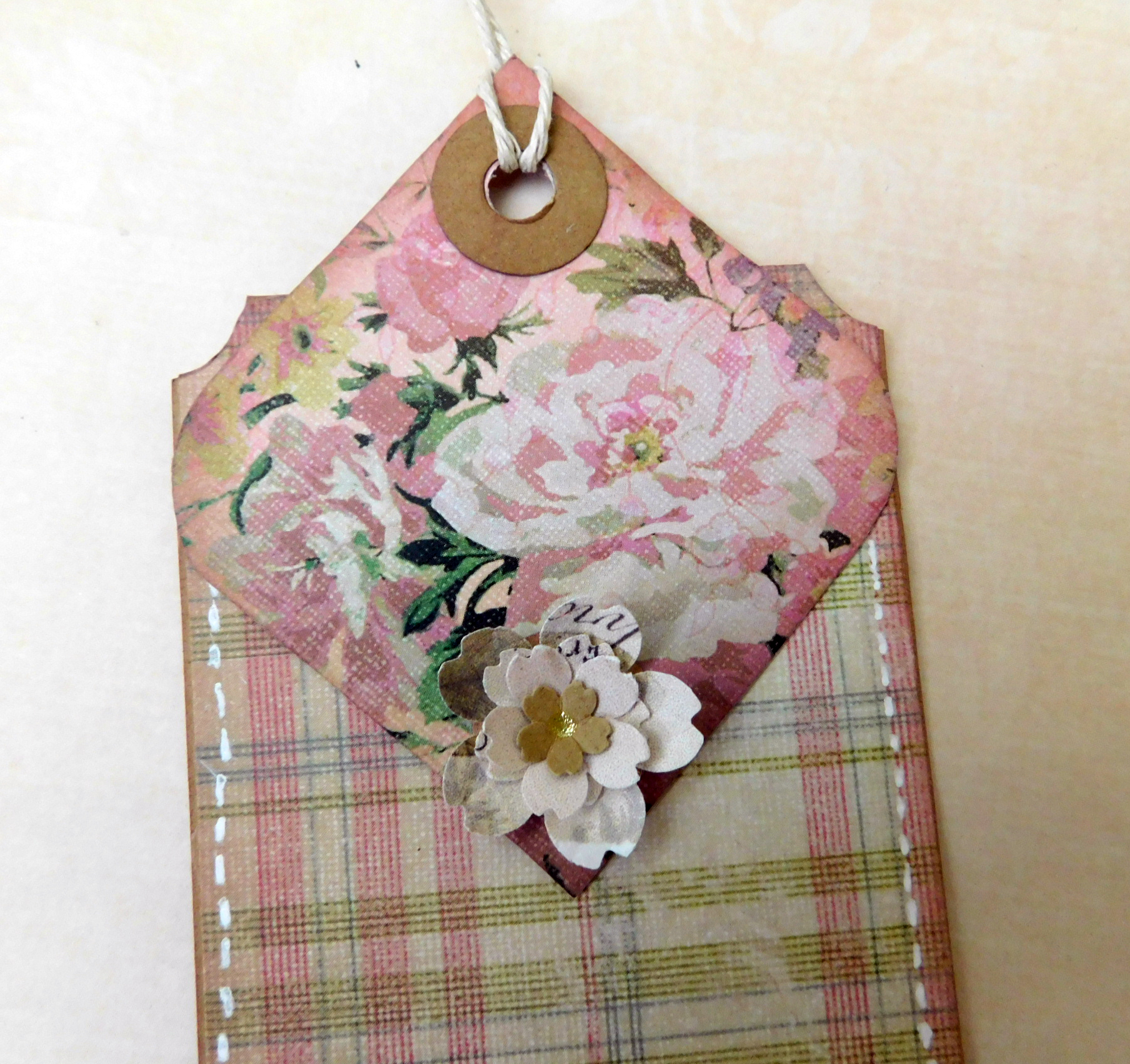 You can also try decorative scissors to make all kinds of edges and borders. I hope these tags inspire you to begin exploring shapes to make tags by using what you have. 
Happy paper crafting!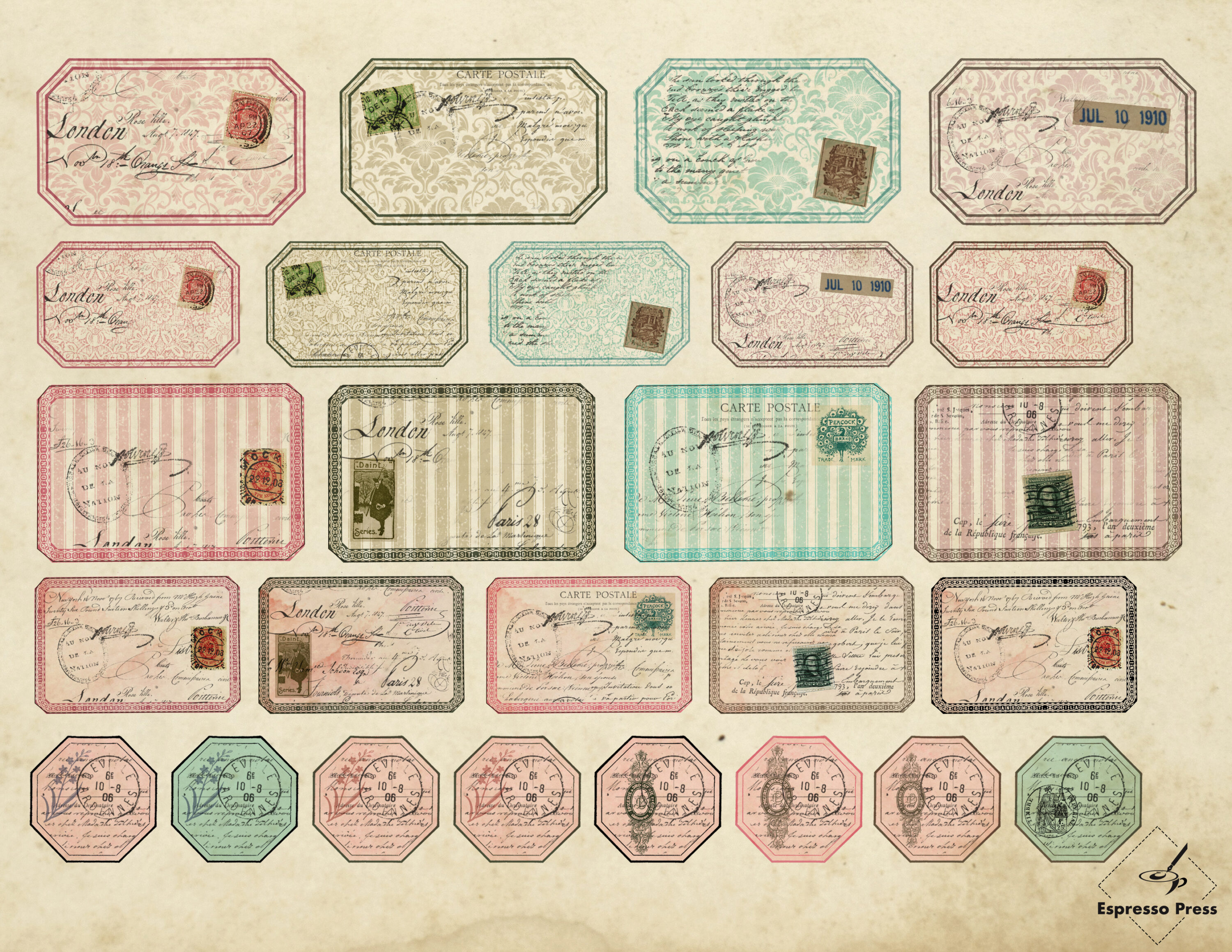 This product offered as a free download sample paper pack, no sign up necessary, will download automatically to your computer. Let me know what you made and share on FB, I'd love to see it.
happy
pretty little paper crafts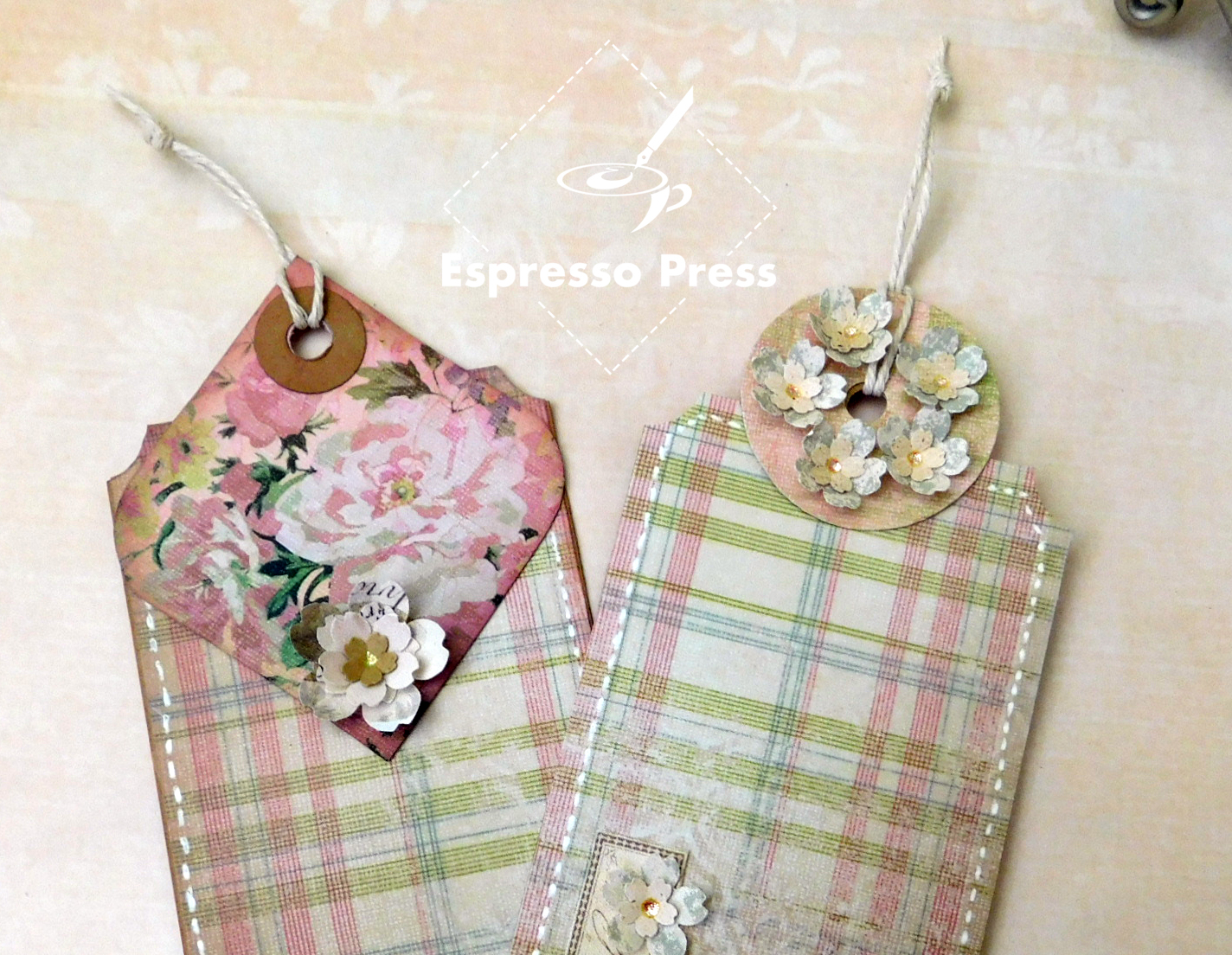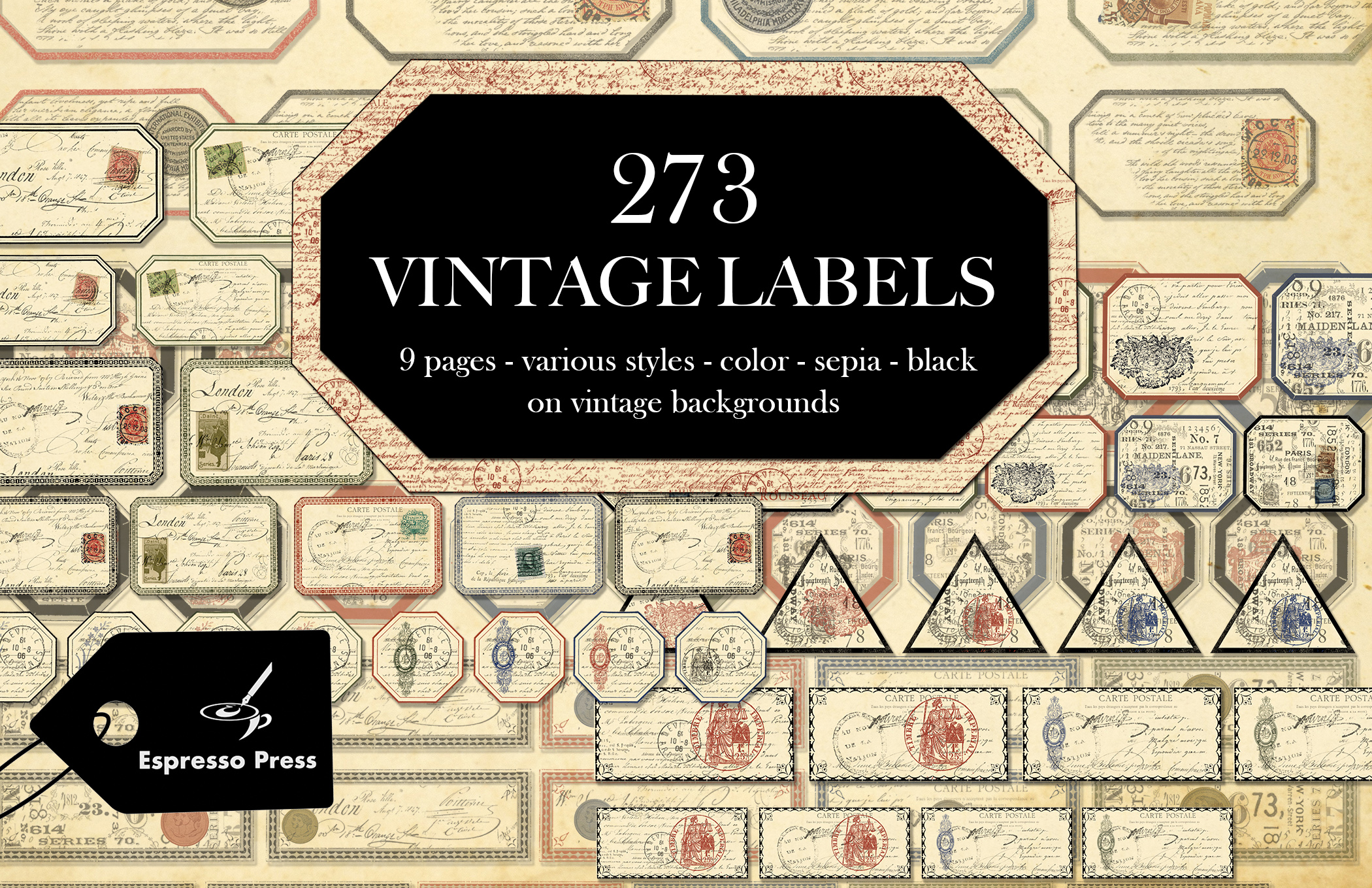 9 Sheets beautiful vintage style labels. Designed from 1876 Philadelphia Type Foundry with authentic antique text and images from historical letters, postcards and books. Ornate label collection in easy to cut out frames and with vintage paper backgrounds. Three styles, color (black, red, blue, green), sepia and black, all on vintage paper backgrounds for no white edges when cutting or to use as collage sheets. You'll use these labels for junk journals, paper crafting, scrapbooking and more! Approx. 58MB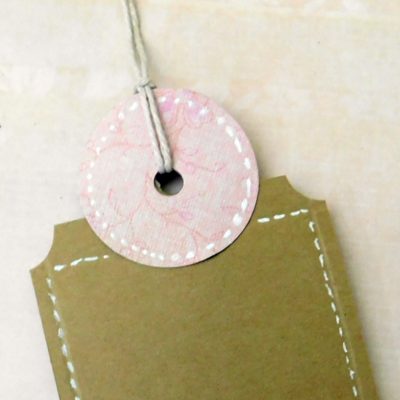 Don't forget to add an identical shape to the back of the tag to finish it off a bit as well, this doesn't have to be card stock just paper will do. A little sentiment would be nice too. These tags are standard, 2 1/2″ x 5 1/2″  but any size or shape can be made.