I love Graphic45 and Stamperia paper and these ATC cards and pocket letters inspired me to create some of my own. It's a challenge to create on such a small size (2.5″x3.5″ ATC card) and usually I would work with surprise cuts but for these I just printed a few sheets from my Clockworks Digital Paper Collection at 50% and then chose the part of the sheet that I wanted, in this case the music sheet covers.
Sometimes I create mini mood journals but almost always I start with my extensive Pinterest boards for inspiration, this one Pretty Little Paper Crafts gets filled to over flowing with inspiration. I also use Crafted Cards board. I use these boards for many things, cover inspiration for junk journals, shaped flower arrangements, color inspiration, layout inspiration and more and then I gather my photos to post them here on gatherings. This helps me stay focused on what I want to accomplish with my finished piece and then I take my Ipad to my craft room to begin.
I hope this gives you a little inspiration to create a tiny project, also great to improve cluster compositions. Try some ATC cards or pocket letters using the Oddities freebie download below and share on my FB page, I'd love to see it.
Happy paper crafting!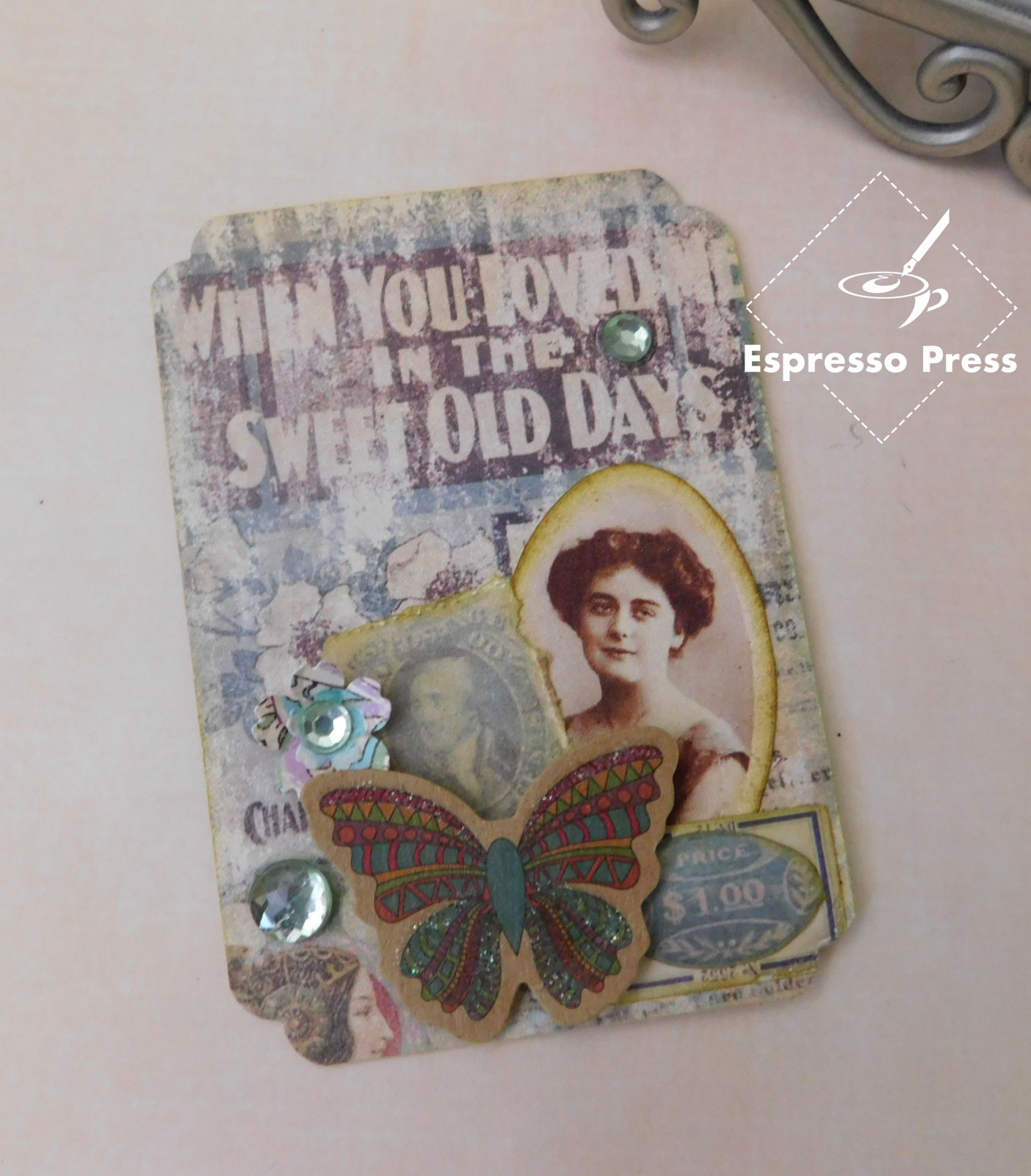 This one includes a photo from Beauties Digital Journal Kit. I found that many of my store bought die cut pieces were just too large but this one includes another sticker from Dollar Tree.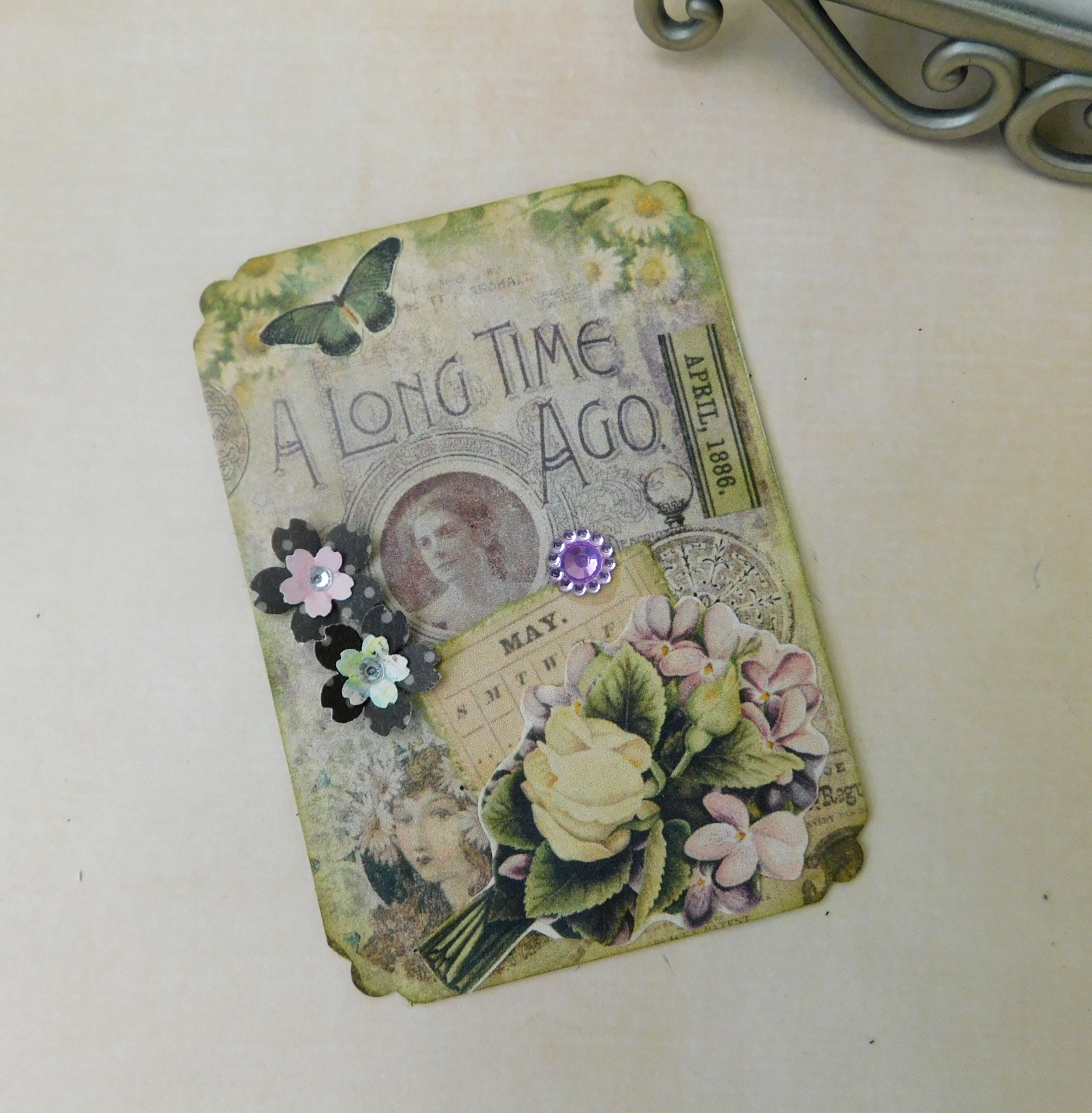 This one might be my favorite, I picked up the dots from my inspiration piece for the flowers and fussy cut is from Sonnet To Nature. You can also just purchase the ephemera which includes a few fussy cuts.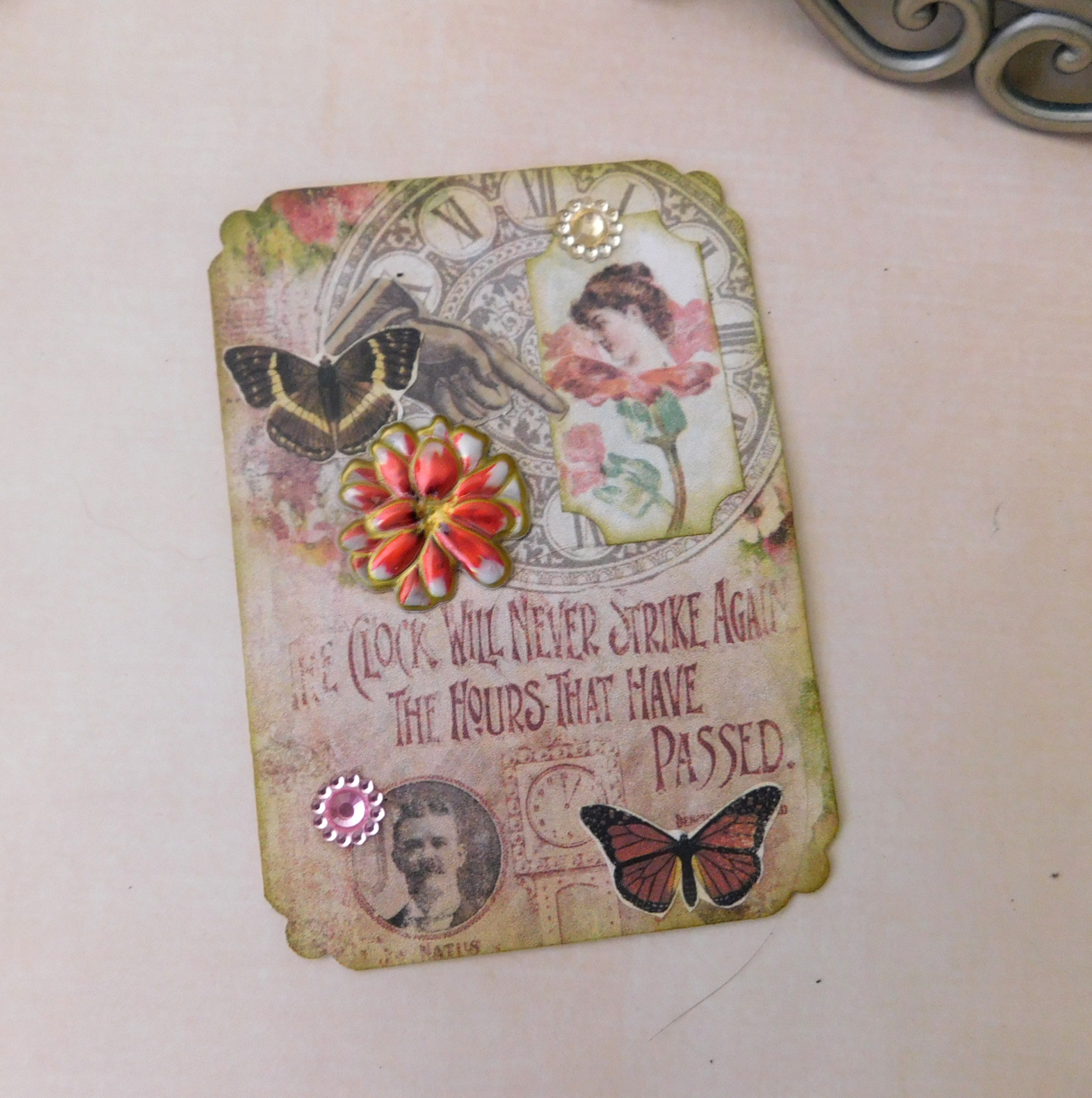 I used some ephemera from Nostalgic Greetings and a sticker from the Dollar Tree to complete this one and the little hand is cut from a Tim Holtz paper.
Let me know what you make on my Facebook page, I'd love to see it.