I had some extra time and extra paper so I thought I would begin creating some other Christmas embellishments.
This is a hidden paper clip and it will most likely adorn a brown paper sack filled with rolls or Christmas bread that my husband makes during the holidays for gift giving to neighbors.
It will also become a second little gift for the recipient.
I began with the tickets from A Happy Christmas 16 Page Digital Journal Kit and some left over paper from Craft Smart. I decided no new paper until I use the Christmas stacks I have, we'll see how long that promise lasts after a visit to my local craft stores in search of items to begin Christmas cards, wink, wink.
I measured the length (9.5″) to the ticket but it is 2.5″ wide. I reinforced the ticket with card stock but junk packaging will do fine, you need heavy paper for this project. I also made another one with the pattern horizontal but in that case one side is upside down so I realized a vertical shift was necessary. I edged the clip with glitter glue scraped on and it picked up the red ink still on my glass tray but I thought that was kind of nice. The red ink edges the shabby flower, still have to do a video for that. The silver embellishment is an embossed scrap from an aluminum foil project (yes I save everything) and it helped coordinate with the silver ribbon.
I am going to post a link from Ann Melvin #9 in video description, to the best tutorial I have found for making hidden paper clips as they truly stay hidden and stay firmly glued and it is great way to use scraps or paper you are not fond of.
You can make these in a million different styles for bag closures. I hope this inspires you to use your paper crafting skills for double duty and a little extra something.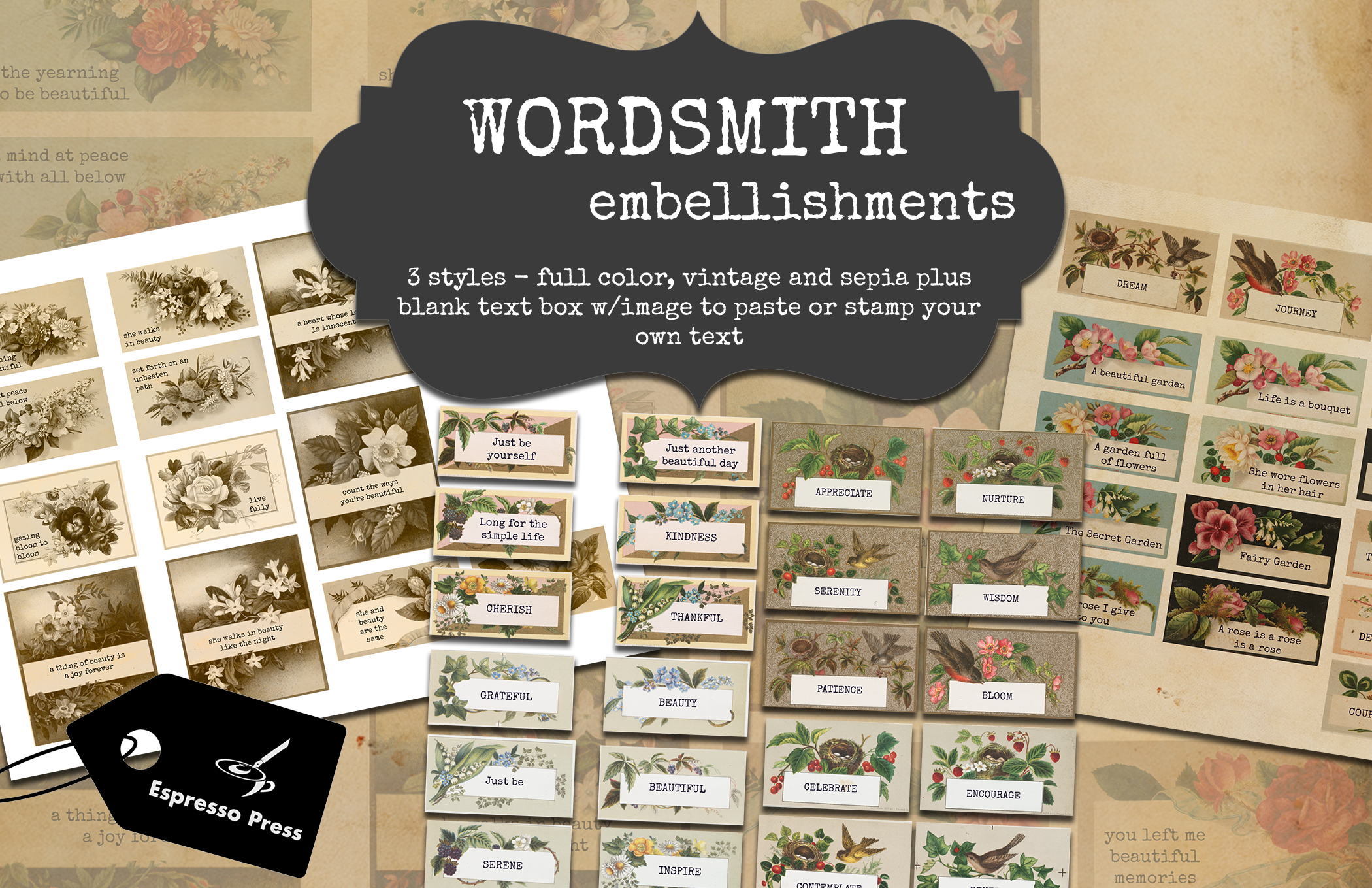 These embellishments are offered for a limited time as a free download sample paper pack, no sign up necessary, will download automatically to your computer. Let me know what you made and share on FB, I'd love to see it.
happy
pretty little paper crafts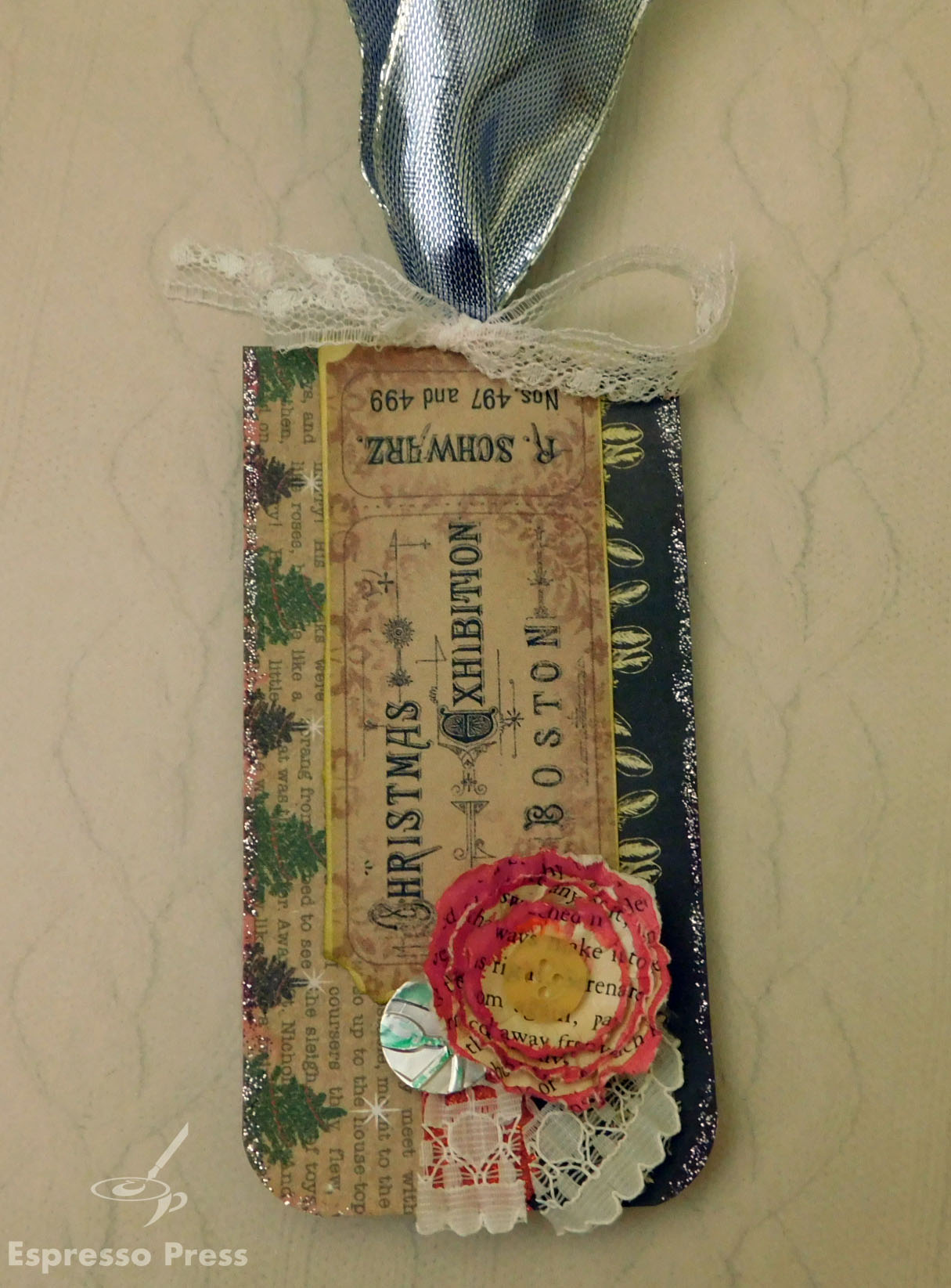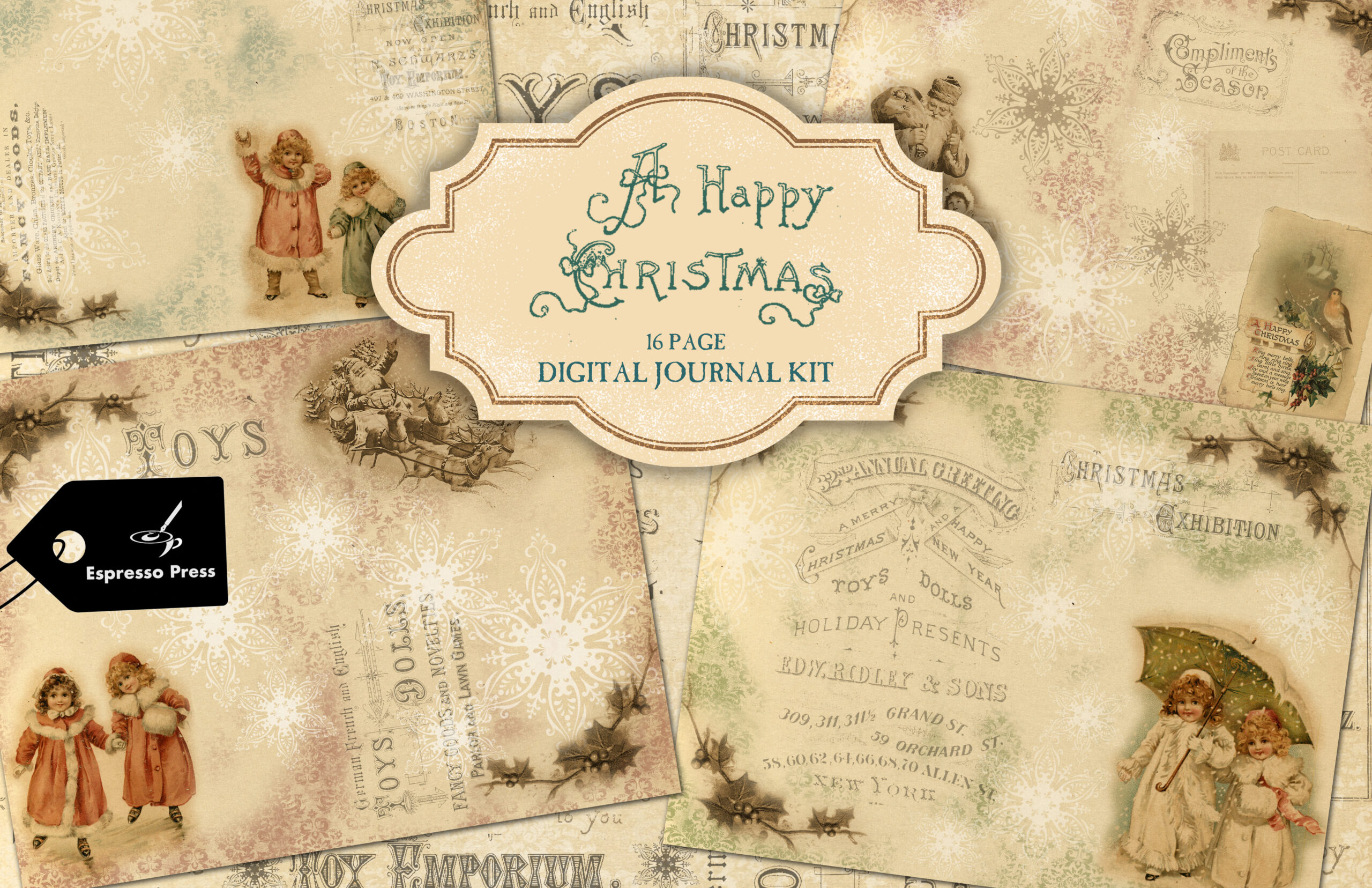 A Happy Christmas Journal Kit, created with authentic antique ephemera, frames and a 17th century bookplate in muted Christmas colors, red, blue, green and sepia. Designed for variety of Christmas paper crafts in sepia and color. 16 pages in all including, journal cards, postcards, tickets, envelope, back pages, writing pages, collage word sheet and easy cuts or fussy cuts. You'll love this kit! About 81 MB.