I like projects that combine elements and this single project includes some very versatile projects, one began as a card design and the other can be a mini album, pockets, happy mail ephemera holder piece and a lot more (a mini journal book). These books are great gifts for when you don't know what someone prefers, photo books or journaling as anyone can jot down a memory or add photos and tuck things in to pockets. Both are very interactive as well.
In this case I've turned it in to a memory book for a relative who had a very special occasion that I'm sure she'll want to commemorate in a special way. I enjoyed watching her enjoy her day of surprises unfold on FB. 
I chose Stamperia/Blues paper because this project calls for double sided and sturdy paper. The self included cover has two pockets in the fold design, a couple of photo mats, an envelope full of ephemera and a tag. The idea is that she completes the book as she desires (she's crafty).
Throughout the book there are many places for her to keep her memorabilia and souvenirs as well as write about her day and plenty of space for photos.
I have a link to the tutorial here for the one sheet cover book here. And the tutorial and flip through are included in this post for the one sheet mini. The things the one sheet mini can become are almost endless. I chose photo display for the most part. In the future I am going to do one with a side pocket opening instead of a middle pocket as shown in the tutorial. And I'll probably add a signature at some point as well for another mini journal.
Both projects were a lot of fun to make and I hope they inspire you to make some of these little books of your own. I love mine (family road trip day) and still collage in it from time to time.
Happy paper crafting!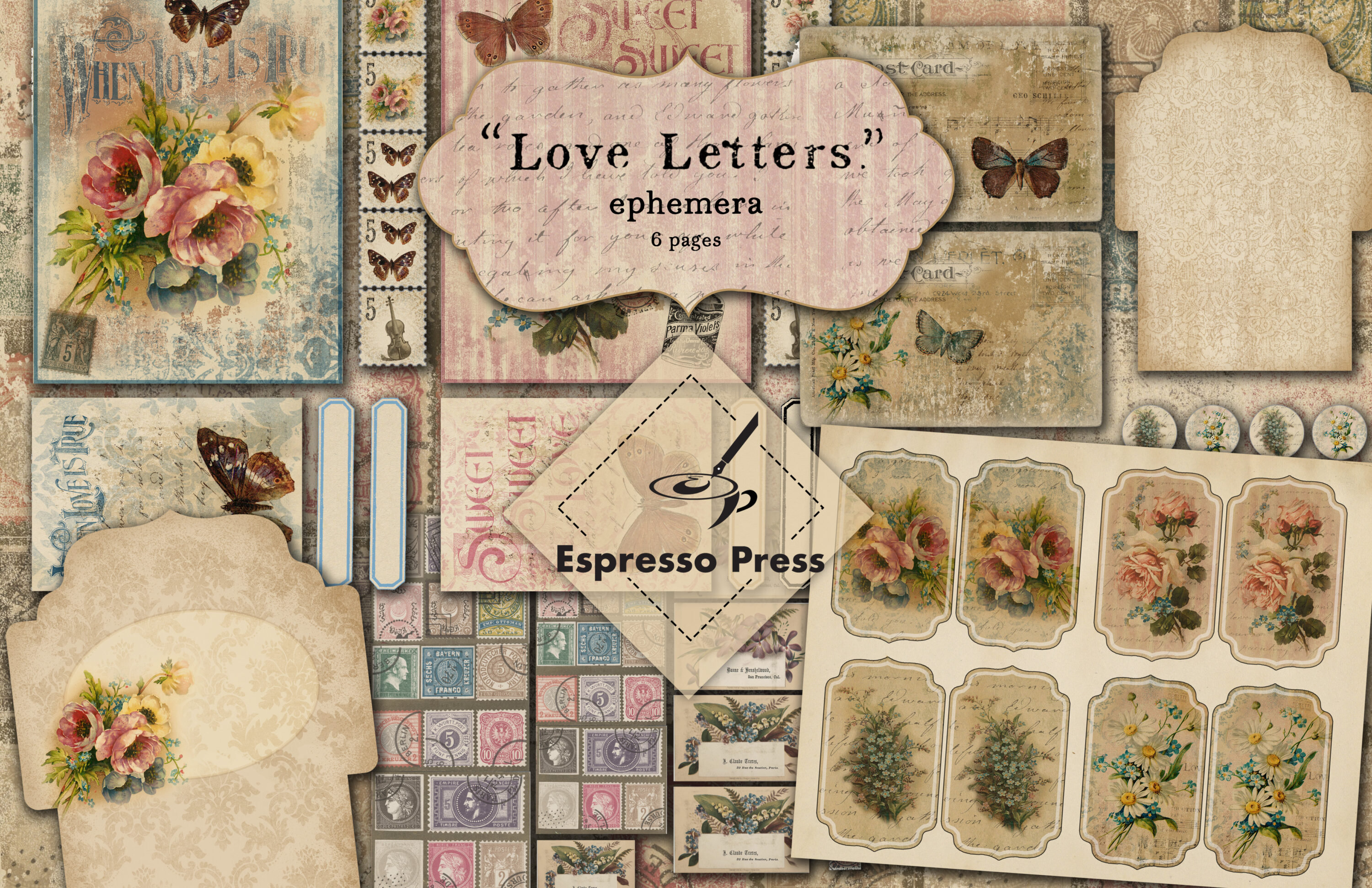 This product offered as a free download sample paper pack, no sign up necessary, will download automatically to your computer. Let me know what you made and share on FB, I'd love to see it.
happy
pretty little paper crafts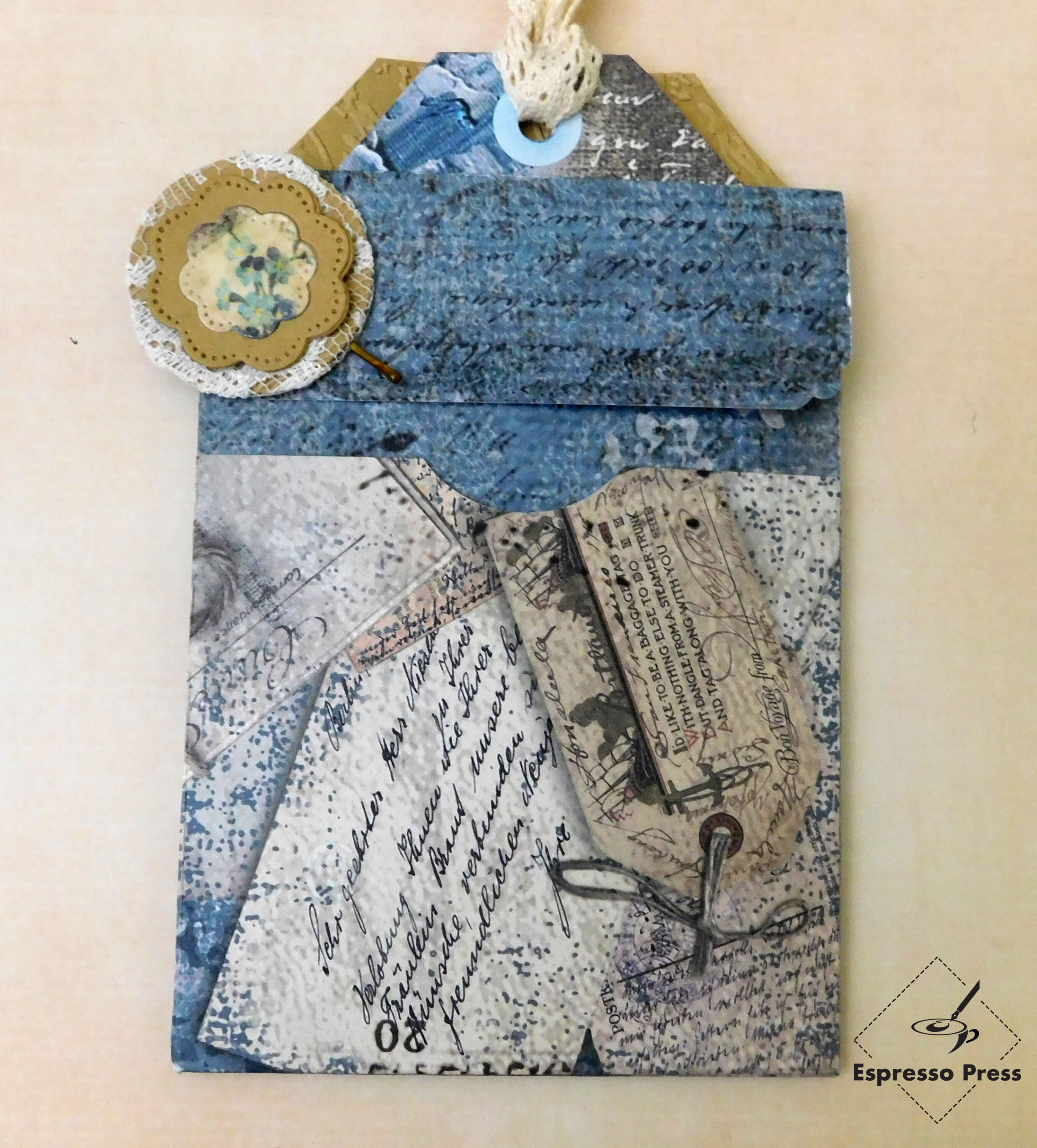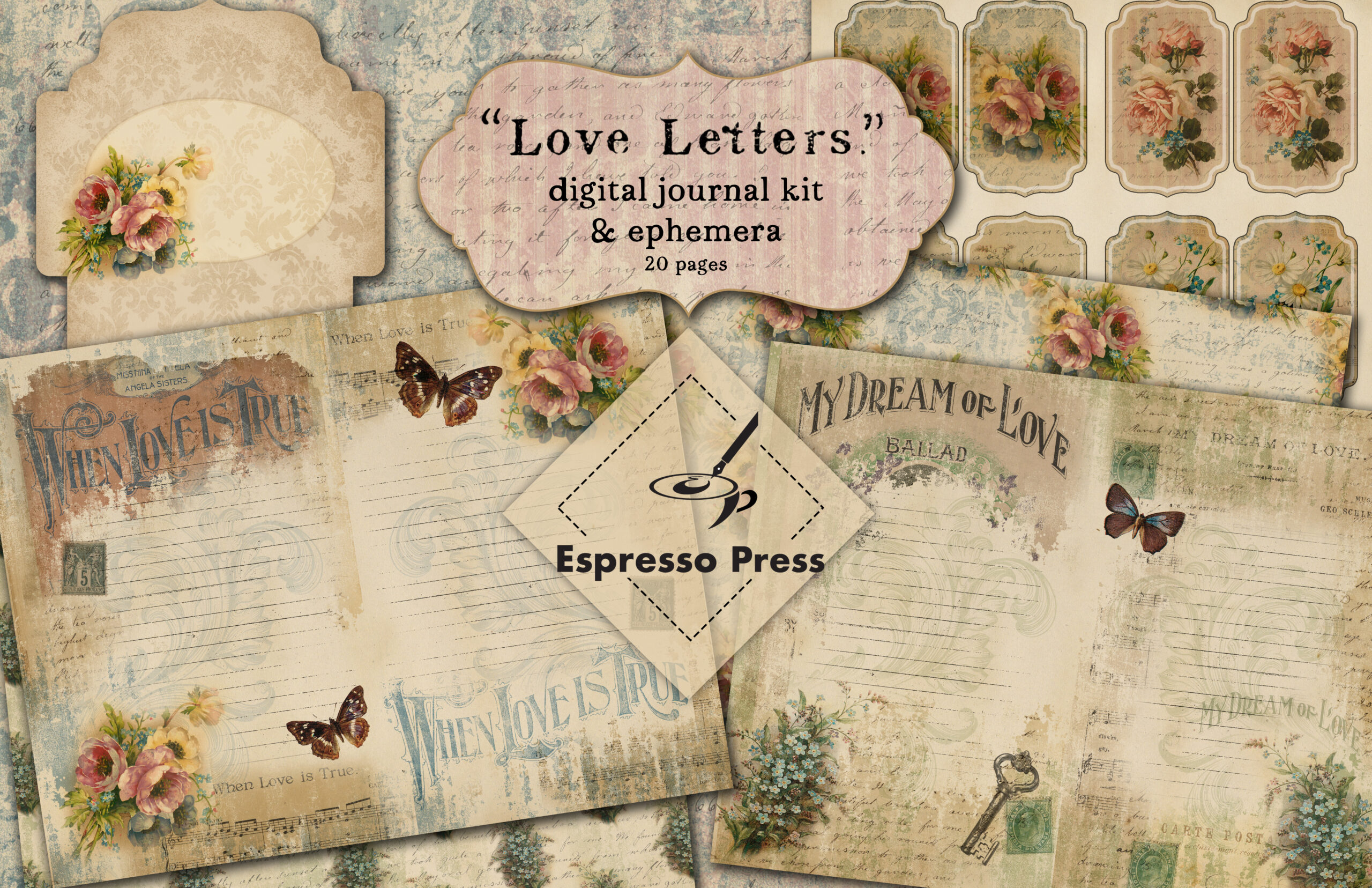 Love Letters Vintage Digital Journal Kit - Ephemera Included Vintage Love Letters Journal Kit, distressed, shabby design created from authentic 1800's antique ephemera, music sheets, letters and diaries. 20 pages in all including writing pages, collage pages, back pages. Ephemera included: envelopes, postcards, ATC cards, journal cards, calling cards, stamps, labels, postal/love letter writing related. Lots of variety for paper crafting! About 182 MB.
Plenty of space for tucking souvenirs as well as for writing. Both projects are extremely versatile, you won't run out of ideas on how to use them.
Video quality update: Sorry to say I am still working on the issues. An entire week was lost when technology decided not to cooperate. I updated my OS, updated all software only to find no video editor would work (does not recognize file format in my old video camera, they prefer a different format now). I will either be going back to the stone age of 2018 or going shopping again most likely to try another camera unless I can get converter software. As much as I like the Nikon it has its drawbacks as well that can't be overcome (it's video in a pinch, not really suitable for my intended use I am finding). Do they really expect you are going to change this expensive equipment as often as you change your underwear? And charge a subscription just to use the software. I think they do. And that is why I bought a Toyota.