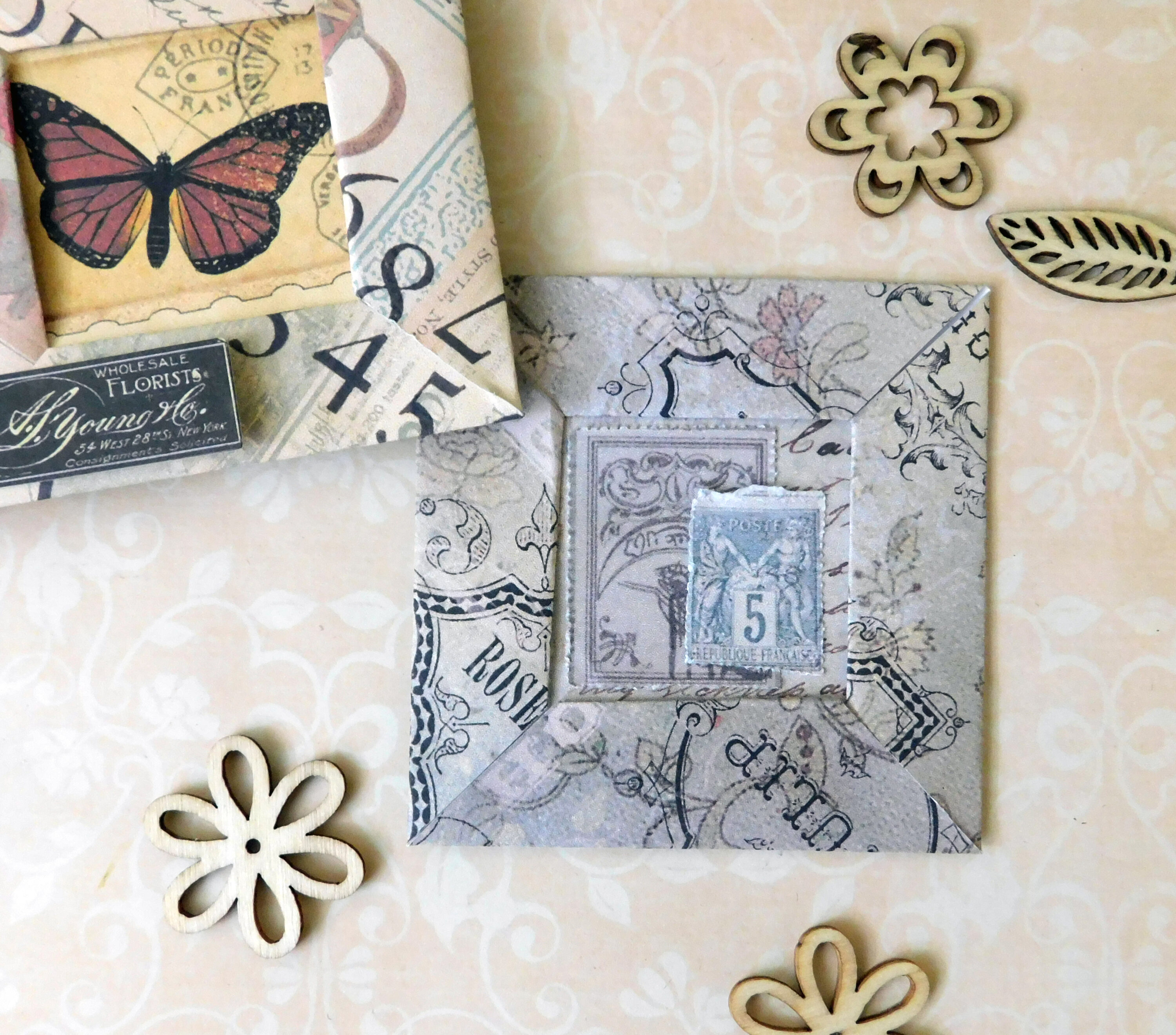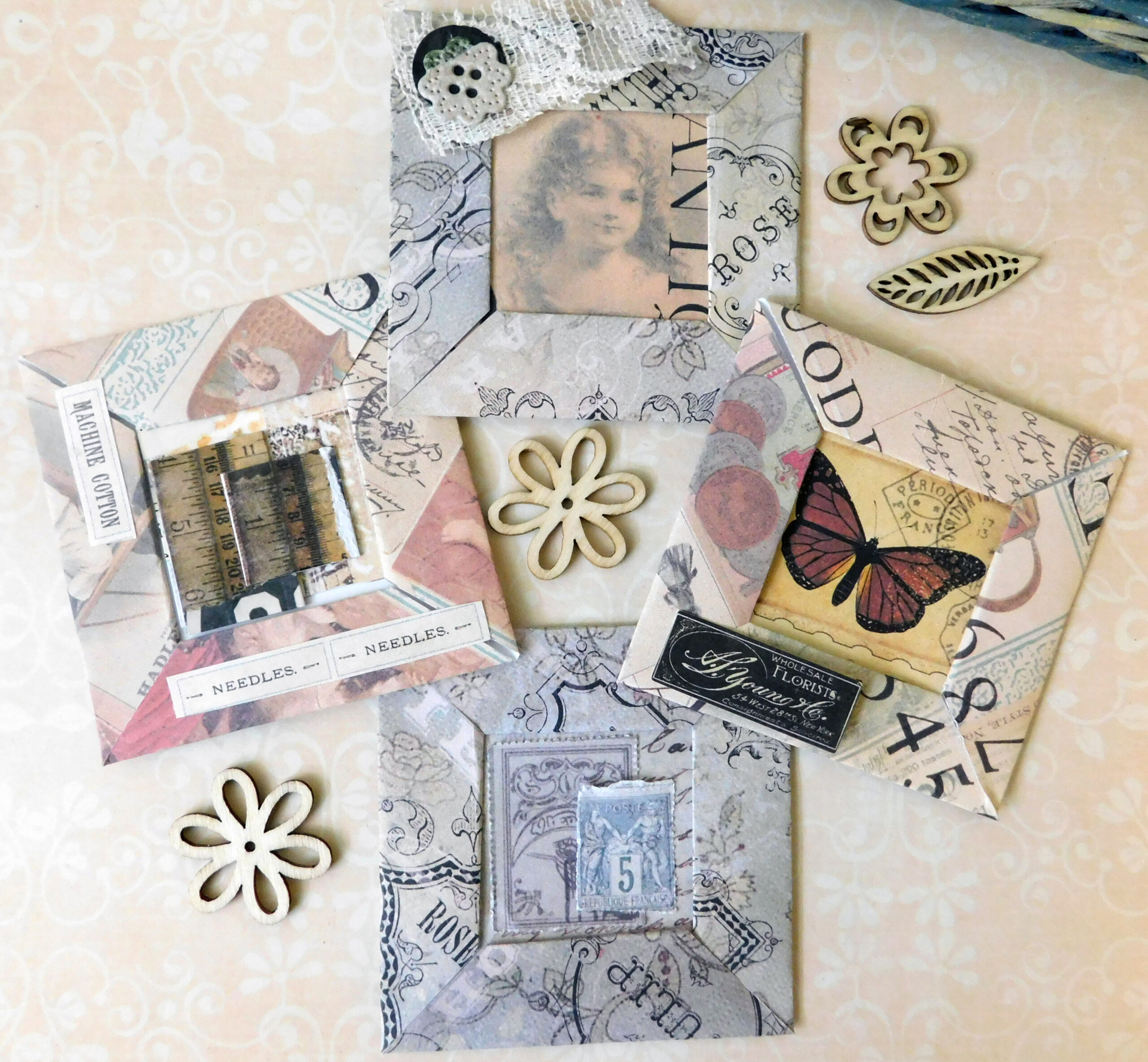 variety of embellishments
For the days when you just want something small to create this scrap buster may be just the ticket. Mini frames that are so simple to make using a 4×4″ scrap and whatever embellishments you have lying around. You can use double sided scrap book paper. Book pages that are double sided offer a cool effect by creating their own frames after folding.
What you'll need:
Scrap paper. I used 4×4″ squares but frames can be any square shape from book pages to double sided scrap book paper. You will have to experiment to try a rectangle shape.
Glue
Embellishments (your choice).
There are several ways and areas for you to embellish on these frames. You can add a basic image to the center like a specimen. You can do a mini collage. You can embellish the edge of the frame with labels or book page text,  the corners with flowers, lace, fish tails or other snippets. You can even glue a string under the top edge of the frame for hanging. There are a variety of ways you can dress up these frames making this a superb scrap buster project. The video demonstrates a few ideas.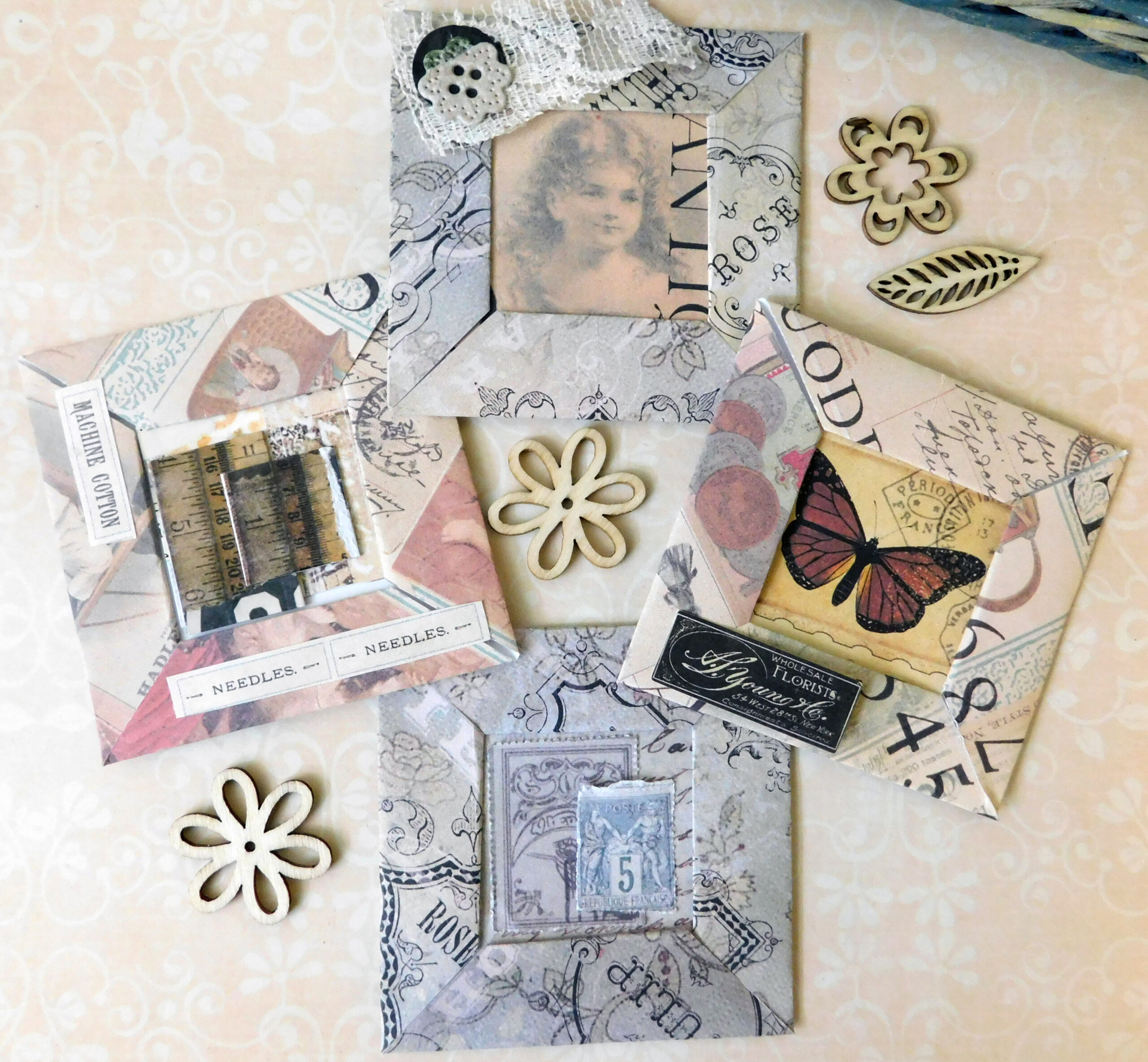 More ideas:
When I get overwhelmed by paper clutter I just head for the trimmer or guillotine and cut up sheets or large pieces in to stackable sizes, 4×4″, 3×3″, 2×2″ and so on. A great idea I found to make easy specimen cards can be found in the video here….
I also use these scraps for collage backgrounds in my collage book which also approx. 4″x4″. I hope these ideas might help you reduce paper clutter too.
Happy paper crafting!