More ideas:
I've adapted this bookmark to make a junk journal bookmark/bellyband. A quick show and tell video is below.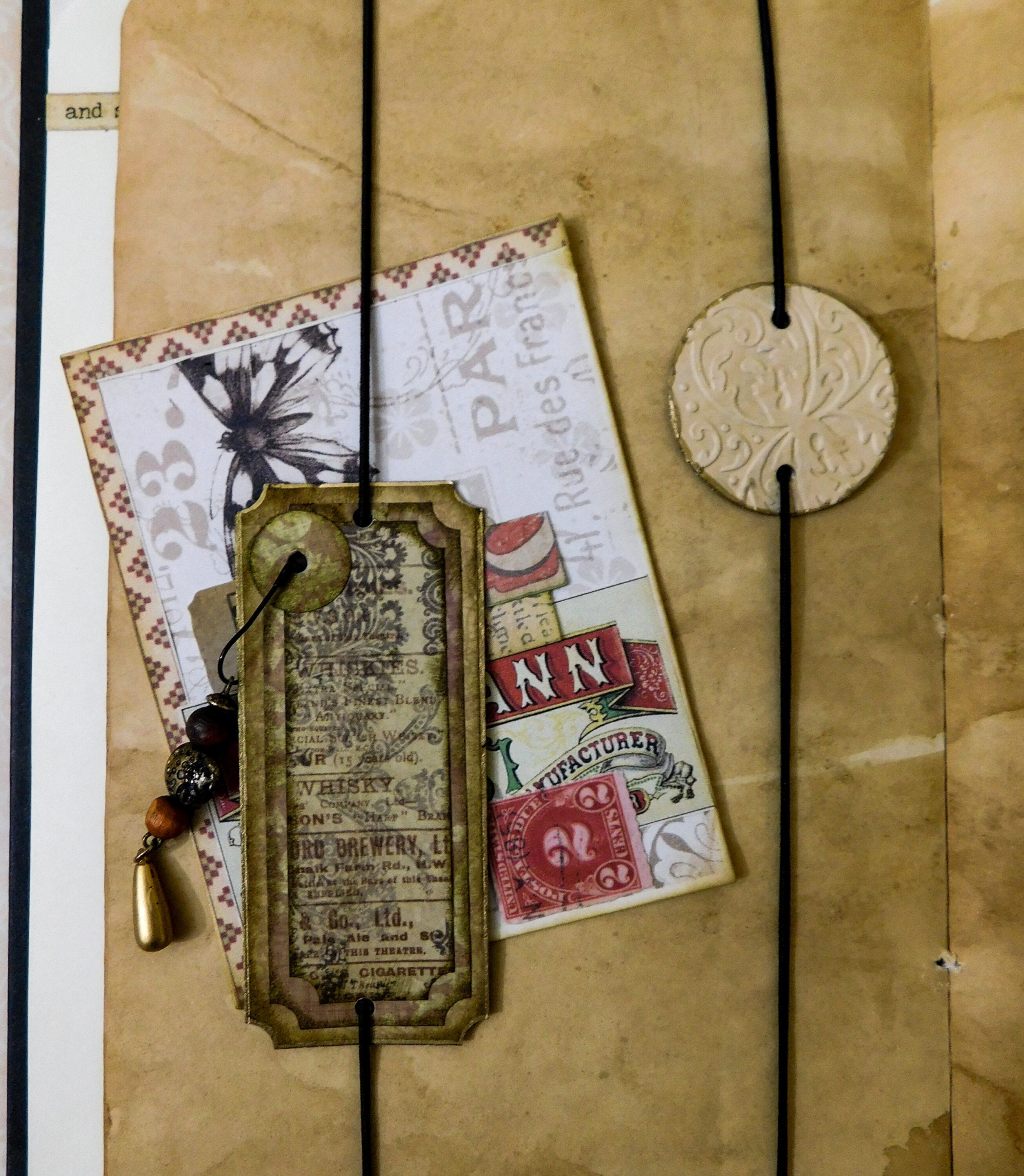 Stocking Stuffer Bookmarks
Are you looking for a quick little paper craft for the book lovers on your gift list? Since our family gift giving always includes a book or two this bookmark will surely be included as a stocking stuffer. A quick paper craft and scrap buster.
What you'll need:
Paper of your choice. Now is the time to pre sort through your Christmas scrapbook papers, cards, wrapping paper and whatever other holiday goodies you've been storing.
Packaging, manila folders or card stock
*Punches or die cuts (you can make these square or rectangular too so no need for special materials)
Elastic of your choice (be sure it fits your paper punched hole)
Glue
Scissors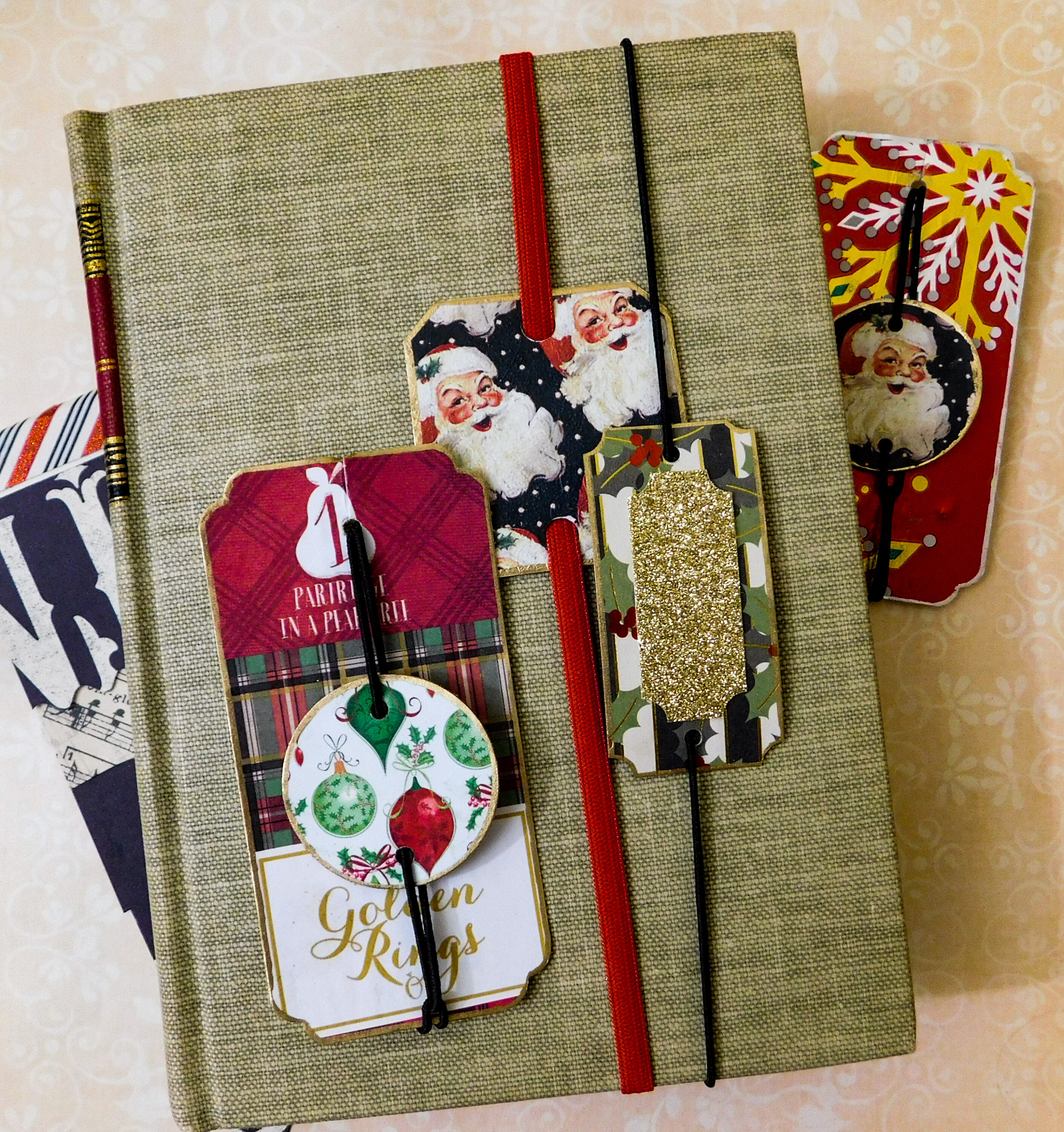 My elastic is 14.5″ but you can make these any size. The bookmark elastic will stretch to approx. the length you cut, maybe an inch or so shorter so if you have a book height in mind measure the cover and double the elastic measurement for length.
Feel free to layer or decorate as desired. You can make any shape or length. Generally the bookmark image will be face up on the front cover but it can be inside the book as well.
The packaging can also be altered to fit the bookmark as I've just demonstrated the basics. My packaging was 2″x4″.
Happy paper crafting!