Inspired by jewelry. This tag project wraps up the tag series for now with a combination of ideas, windows, different size tag holes, colorful reinforcements,  hole placement, string embellishments and more! I hope you'll revisit previous posts and video tutorials for more inspiration.
What you'll need:
Tags of your choice.
Charms, paper or your choice.
String
Punches or dies
Glue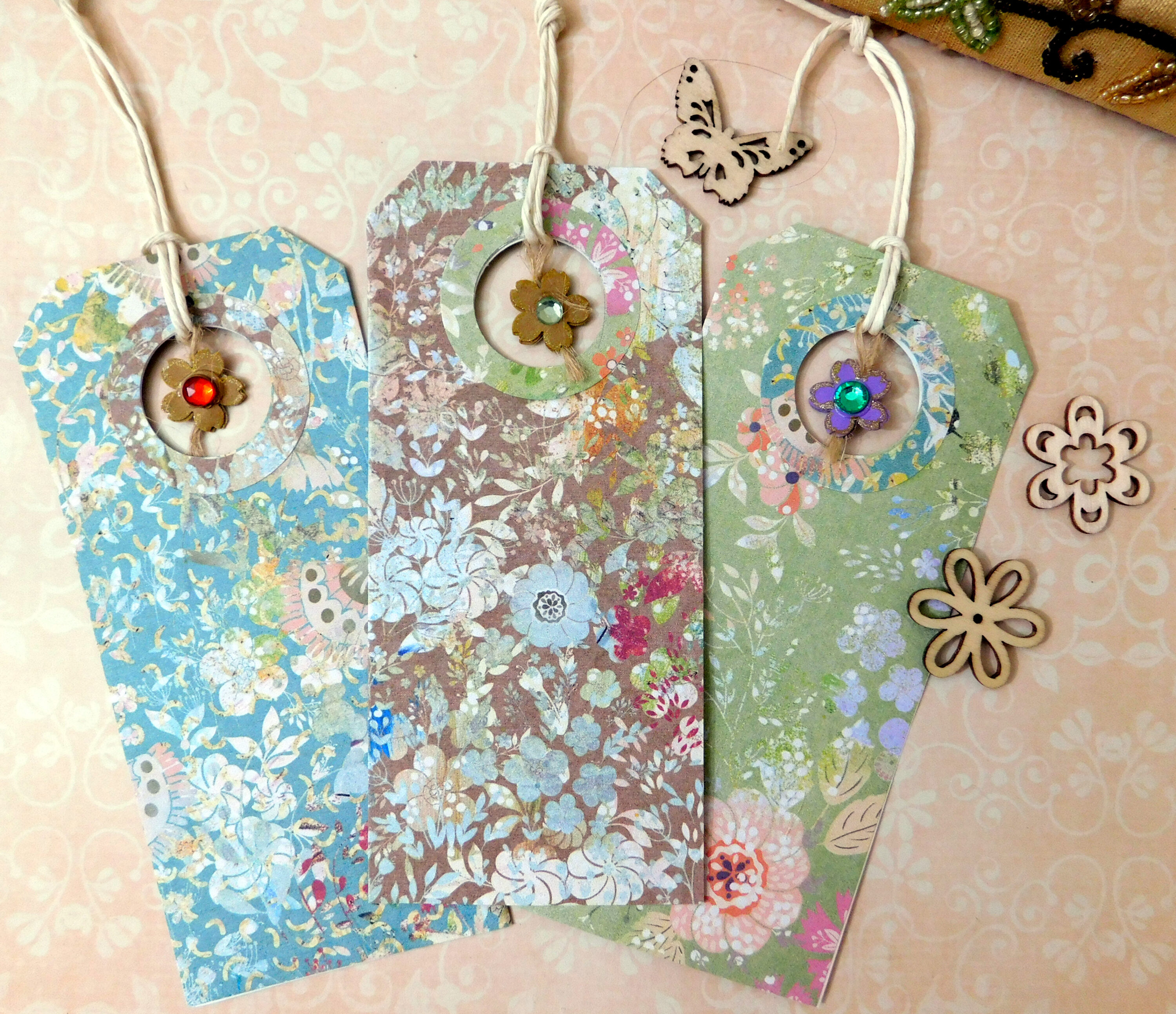 I did two different styles for these tags, leather and lace and colorful paper that reminds me of summer dresses. 
Often my tag design inspiration arises more from how to jazz up a gift tag and bag rather than for a journal but these can easily be adapted for both. A fancy tag makes a plain gift bag extra special. Use paper charms to keep tags flat for journals.
I also share some more inspiration in the video for a boho look and where you might place these type tags in your journals. Also, how to easily thread a bead on a ribbon by using a twist tie.
The paper strip master board was inspired by Kari's Mixed Media Art. Pay her channel a visit as she takes a short break.
Happy paper crafting!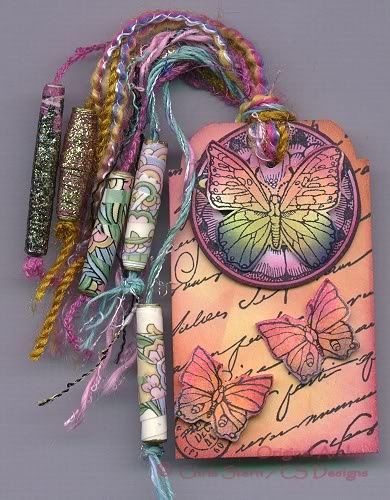 More inspiration from Pinterest, don't forget paper beads and mix and match strings. No link.