Tip: For the craft show item my front flower is adding stability to the front cover so the inside can handle bulk and stay closed. Depending on how many items you want to place in your book you might want a sturdier embellishment on the front corner.
Easy summer time paper crafts....
It's almost summer. I've been planning my own carry out crafts so I can enjoy these summer days. This week's project is modified from a craft show sales item, a mini ephemera book using book pages, scraps, punches and glue. No measuring, no trimmer and no fuss.
What you'll need:
Any paper. The craft show item tea holder is 3″x9″. 
Punches
Glue
Paper Scraps or embellishments of your choice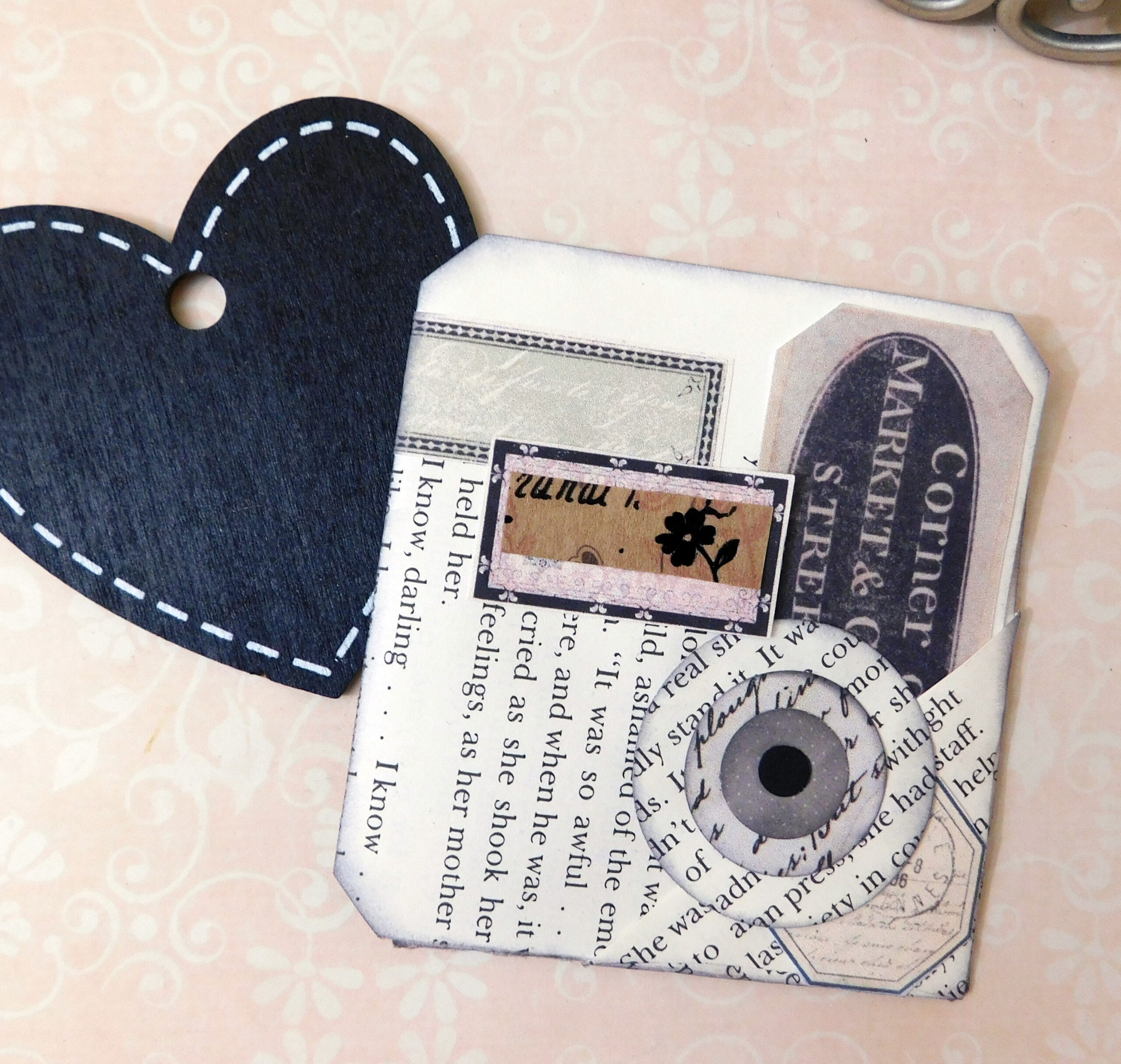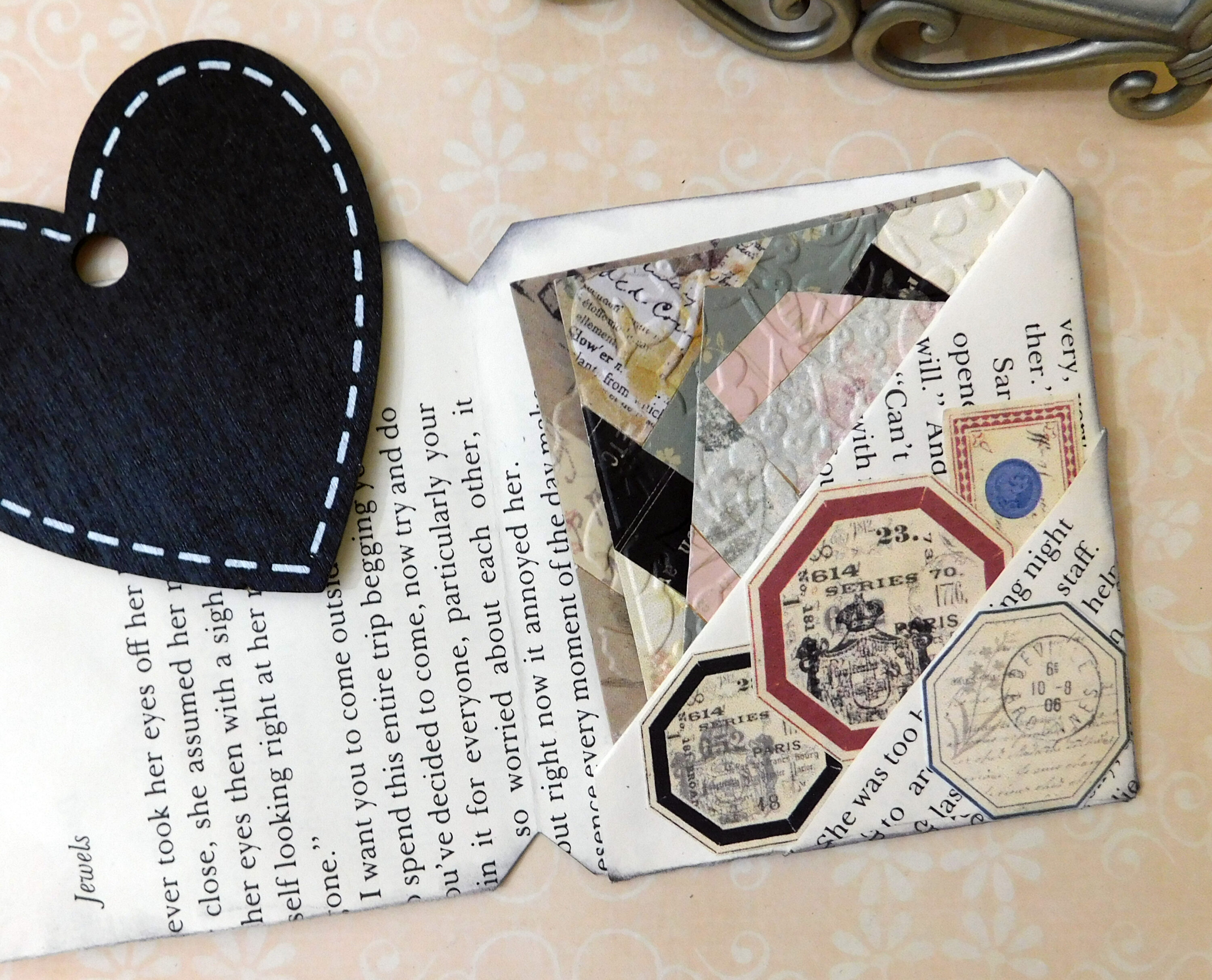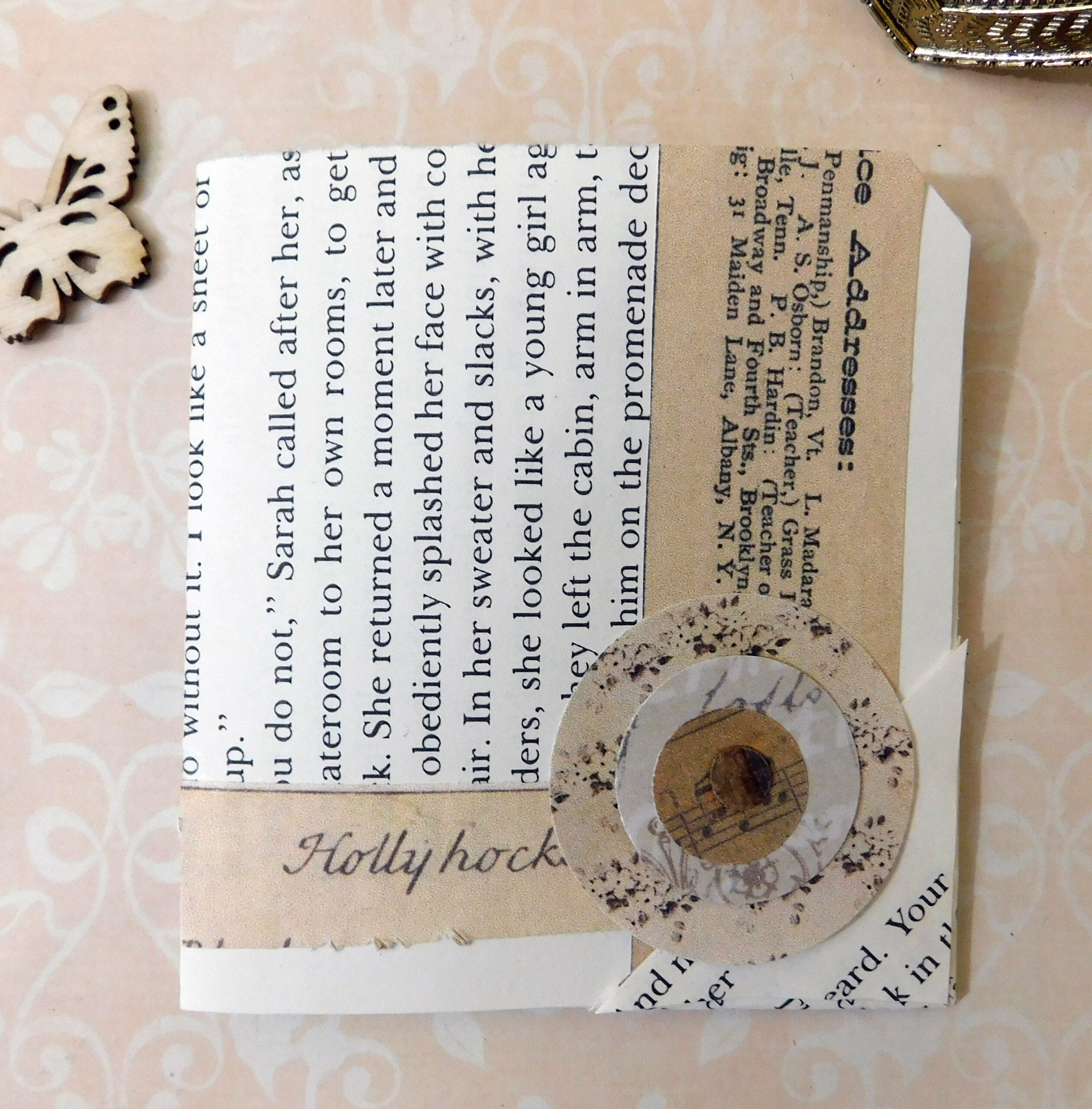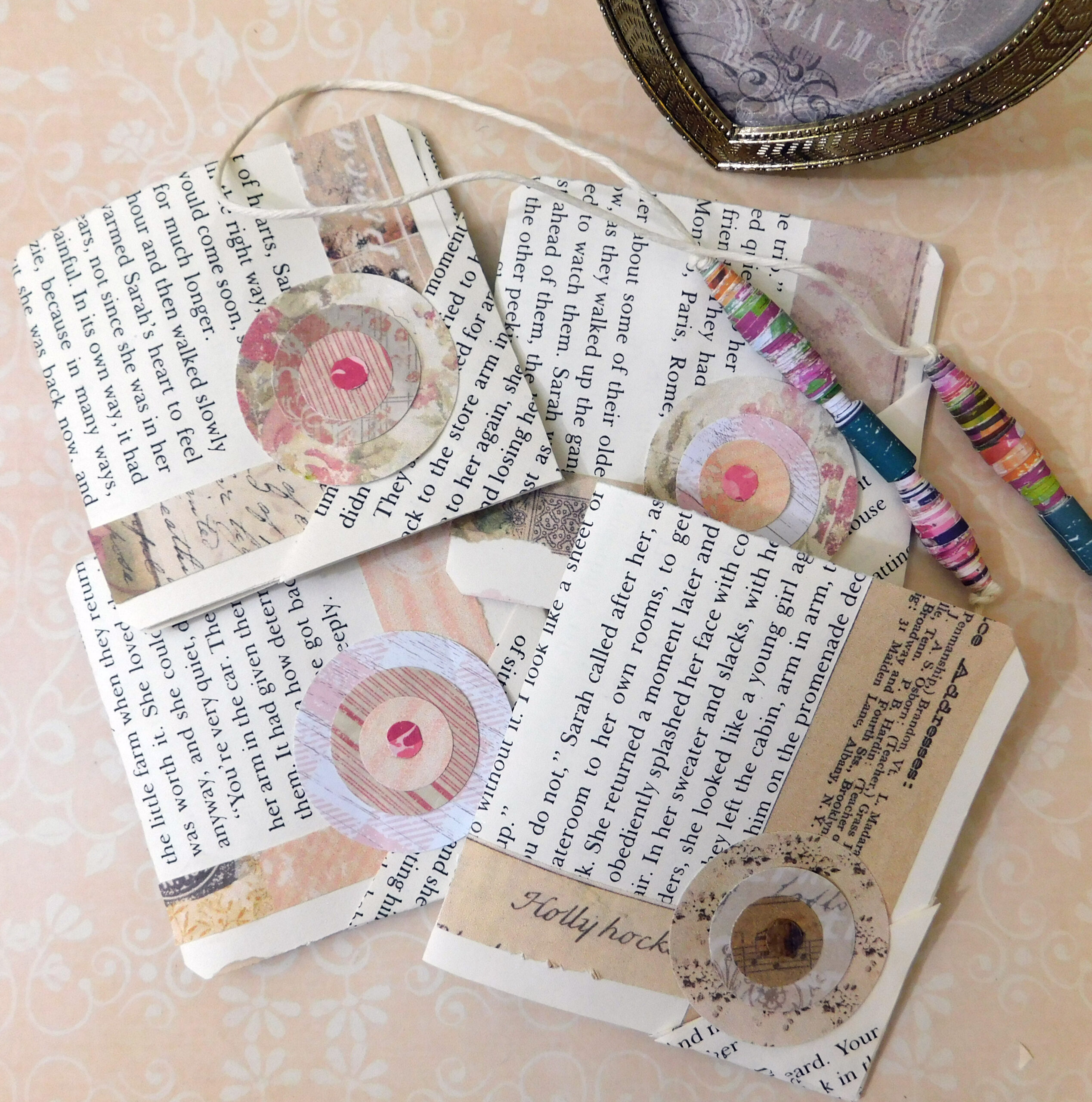 treats, ephemera or mini book