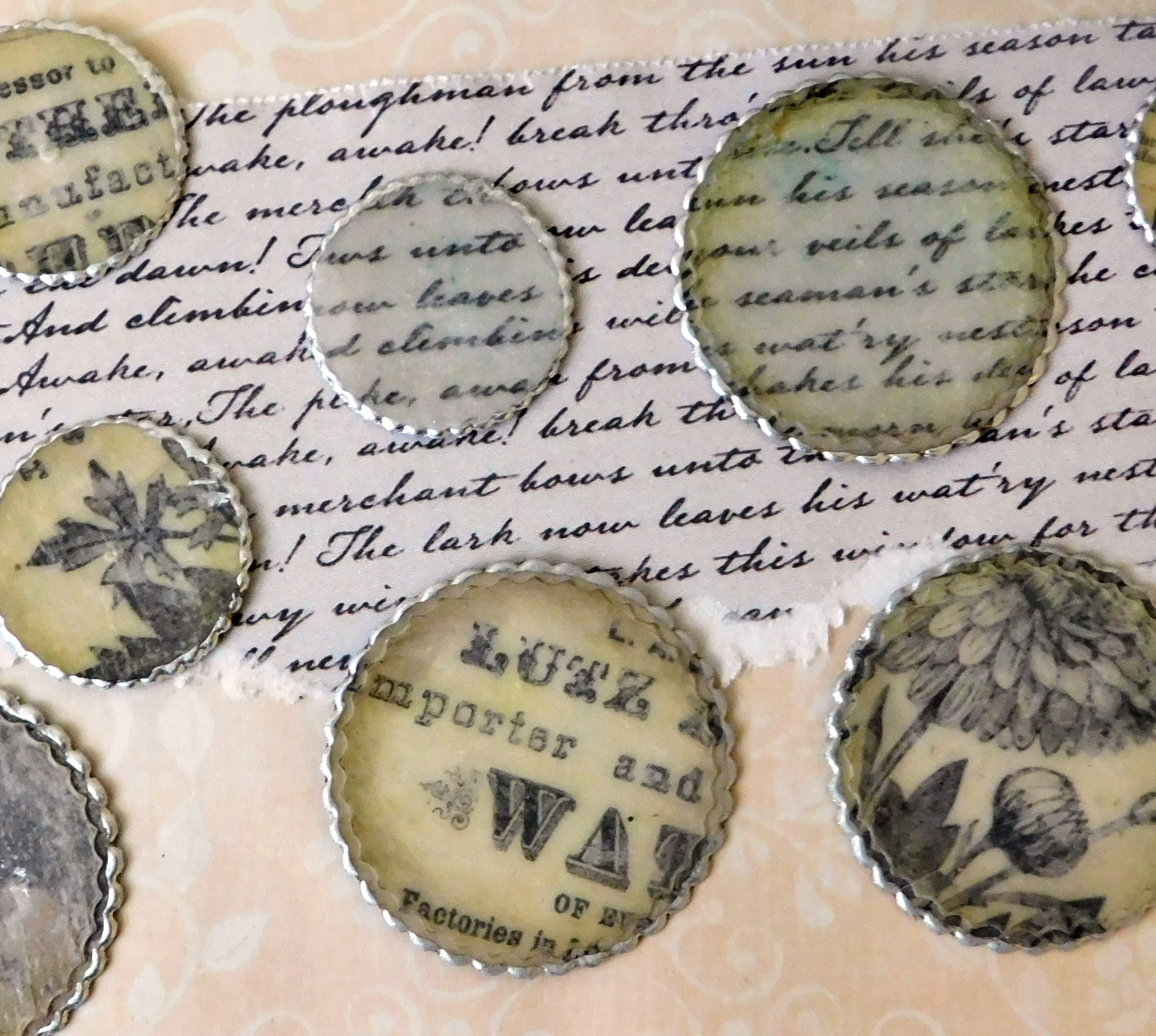 Embellishments inspired by resin pendants. A clean up operation got interrupted by  inspiration as I was deciding what to keep and what to throw away after last week's projects. My initial goal was a new ornament design, one that doesn't require the drying time of thick acrylic medium but still leaves a protective finish and creates the illusion of space with multiple layers, a bevel and ink.
What you'll need:
Wax Paper (4 pieces)
Images
Die Cuts
Thick base paper (card stock, folder or packaging)
Acrylic medium as adhesive (one that dries clear)
Viewer Tip:
To avoid ink smearing from printed images. Best is laser printing, but if what people have is inkjet printer, to avoid bleeding as glue is applied, I suggest to protect the print before working on it with clear lacquer. I made jewelry that way years ago when laser prints were very expensive or unavailable. Some use hair spray but depending on the quality of the ink, it sometimes affects the color in the long run. Best is the acrylic lacquer, never failed me, just sharing a tip that I used for years. I know this method works, made hundreds of pieces using inkjet, with the bonus ot keeping the image crisp. 
The basic steps, how to achieve the desired effect, how I inked the final embellishments and edged with my metallic marker. I mostly chose black and white images.
Tips:
As with making pendants I printed my final images much smaller at 60-50% of their original size to avoid awkward gaps.
Editorial:
My commentary on what it's like to find myself (a self described creative Dr. Spock) back in a culture I thought I had left behind, America Inc.. Or quite truthfully have been industrialized to obscurity on more than one occasion but still refusing to become 'patternized'. What people paid me for hoping to avoid a similar fate in my 'commercial' life. My underlying principle, you can't polish a rotten apple, a 'trademark' will only get you so far but your brand will communicate the truth. Write the check and I'll tell you what you are really selling on the street, to who and make sure both are aligned in a visually pleasing manner. That was my 'job', the one I hoped to transition out of in the twilight of my 'career' and get back to something a little more down to earth in an 'artisan community'. Like Forrest Gump will I get a second wind and fight for the 'creative spirit'; that is the good, the true and the beautiful, will I just stop running or will I just become a feather in the wind. What's it going to be? And yes I'm reading for my own benefit, it's too important of a life lesson to have things disappear down the memory hole of 'production'. Maybe you can relate to my Wizard of Oz metaphor, maybe you can't. I don't know.
A feat historically speaking because I know my chickens that only the Italian's have managed to pull off by any measurable account.  That's probably why I married one or was at least attracted because I recognized it in him. Some of them, the rest became porn brokers or pawn brokers.
What do I mean by that before someone gets offended. I mean that nearly every part of their daily aesthetic/existence blended seamlessly with nature, the entire culture transcended and for a very long time they managed to live quite well. As is bound to happen that amount of perfection on earth can become corrupted. The phrase she walks in beauty would apply.
This product offered as a free download sample paper pack, no sign up necessary, will download automatically to your computer. Let me know what you made and share on FB, I'd love to see it.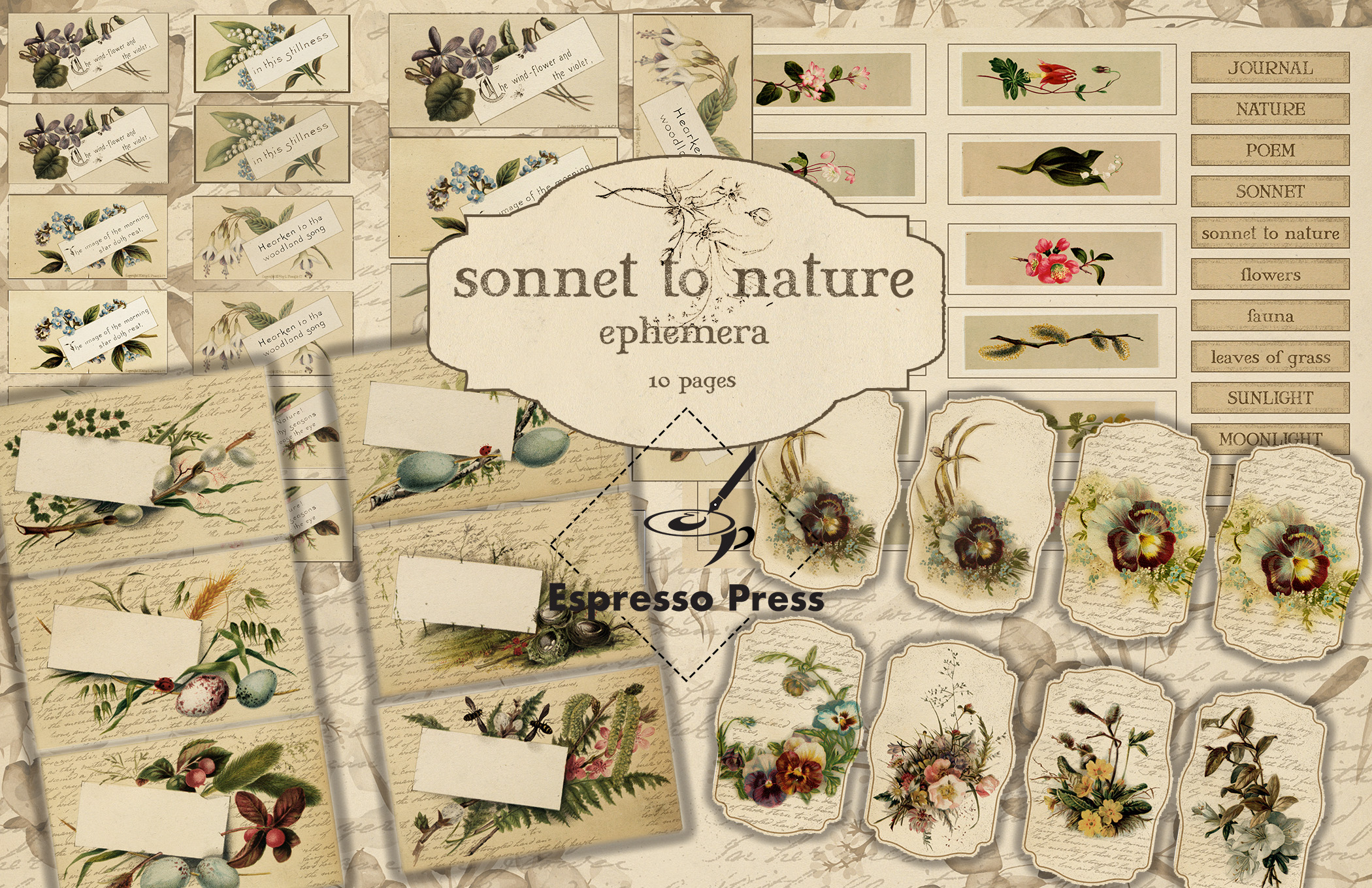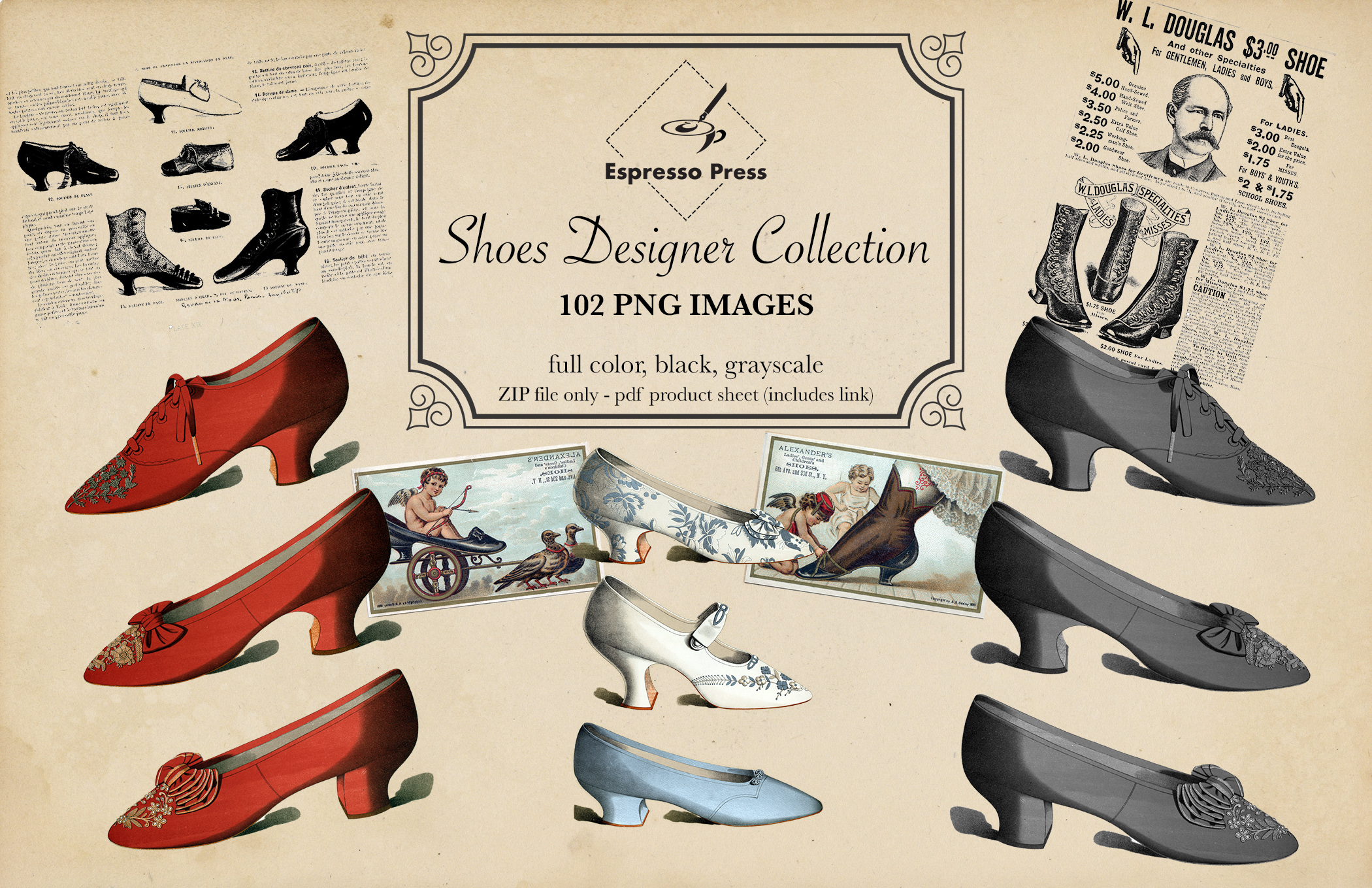 Ruth on 26 Nov, 2022
5 out of 5 stars
"The printables and ephemera are beautiful and fit the style I adore. Another artist mentioned Expresso Press and I am so happy I followed her referral".