I've been organizing. When the office and my craft room begins to gather too much clutter that can't be managed I begin to feel stifled and not in the mood to create until I clean up the mess. Oh to be one of those 'professional'  paper crafters whose space is always spotless.
As usual my paper supplies seem to multiply instead of diminishing and as I had a ton of strips already made for quilt cards I turned them in to some gift tags, shown below.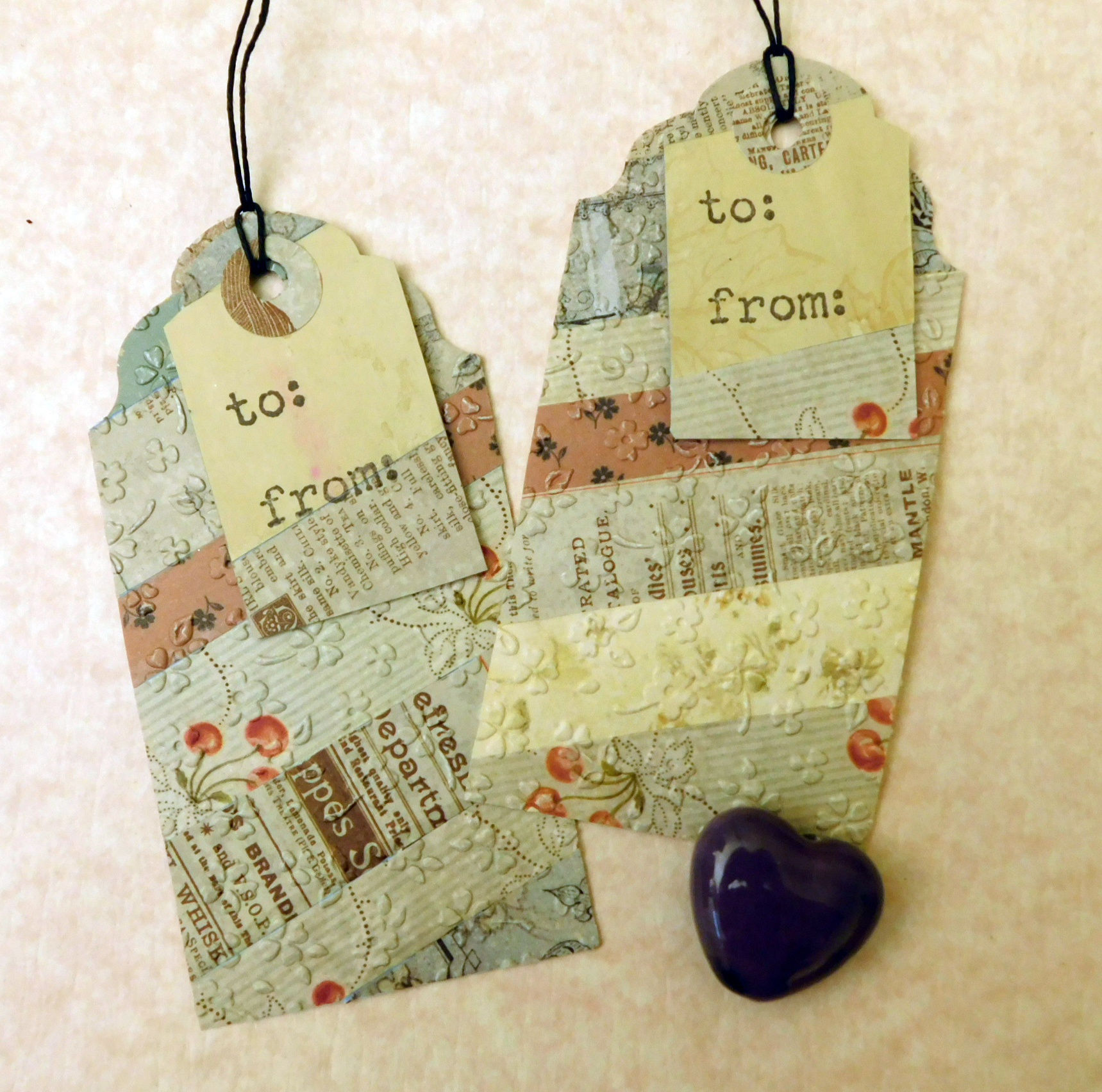 And I had some unused tags lying around in similar colors so I decided to make some shabby bookmarks as seen at right. I used Vintage Labels for this project.
The cover image is a card I made for my neighbor showcasing his little buddy that just passed away. He was also my little buddy as I was his pet-sitter. Since I have one animal stamp (a cat) and I didn't want to use a photo I just stylized his image from one of my photos.
I'm gathering the trash bags and I will be purging a ton of things that I planned on recycling but will likely never get around to using and they are just taking up valuable counter space. Some things will just go back to Goodwill, lessons learned. I can spend 8 hours per day paper crafting and I likely will never use a quarter of what I have already.
I will soon be researching and thinking out of the box to find ways to use my paper supplies aside from the usual tags, gifts, cards, junk journals etc. I have a bunch of canvas lying around as well and I do need some new art for my office and craft room so maybe they will end up on a canvas. I have boxes of ephemera that should be organized and given away, see one below. My friends are all stocked up, wink, wink…
Including a small gallery of items below that I hope will inspire you to create some of your own paper craft items. I bought the paper heart box as is but one great way to recycle your Valentine candy box is to decoupage it and add some dimensional flowers. My daughter still uses this one. 
Happy paper crafting!
These labels are offered for a limited time as a free download sample paper pack, no sign up necessary, will download automatically to your computer. Let me know what you made and share on FB, I'd love to see it.
happy
pretty little paper crafts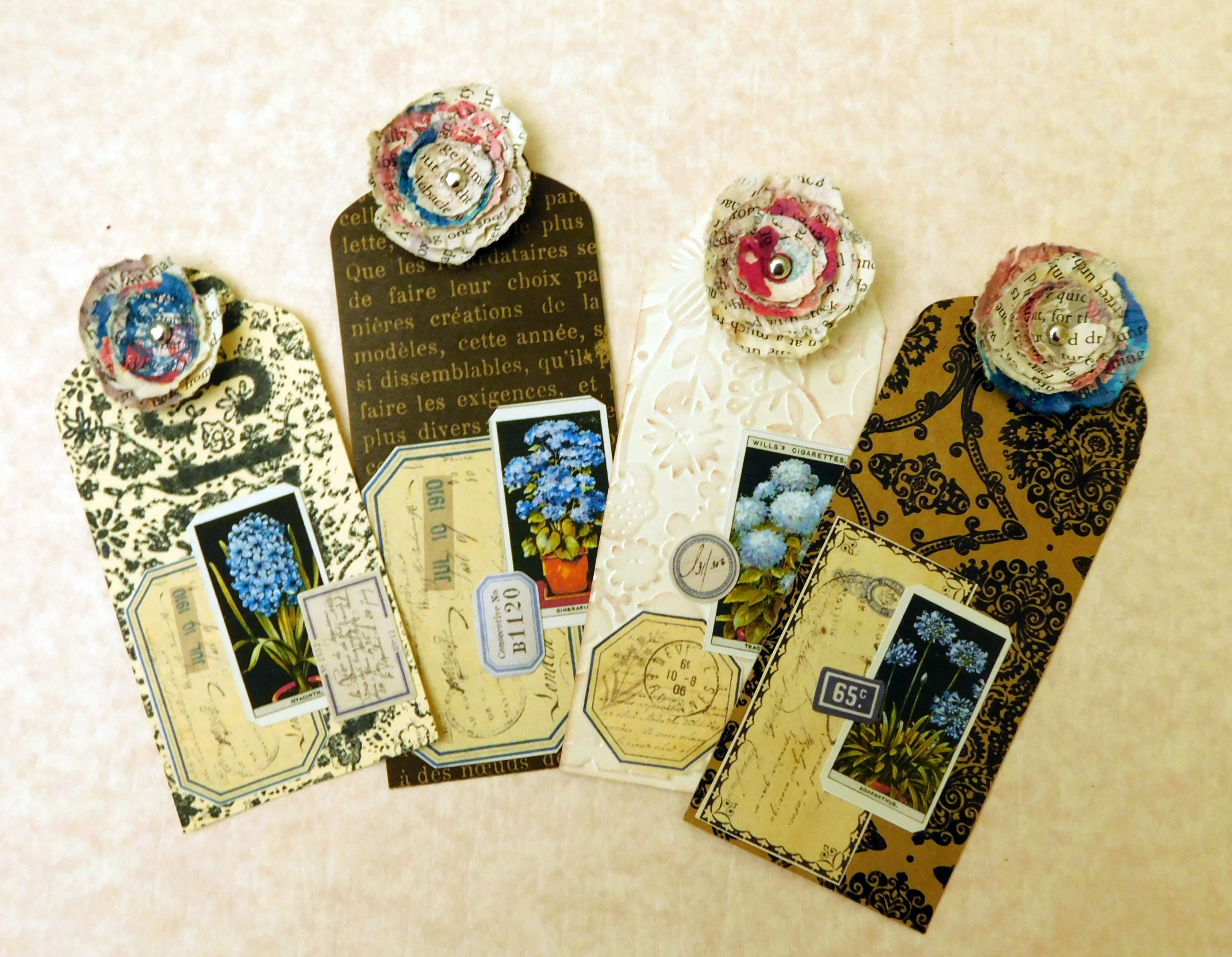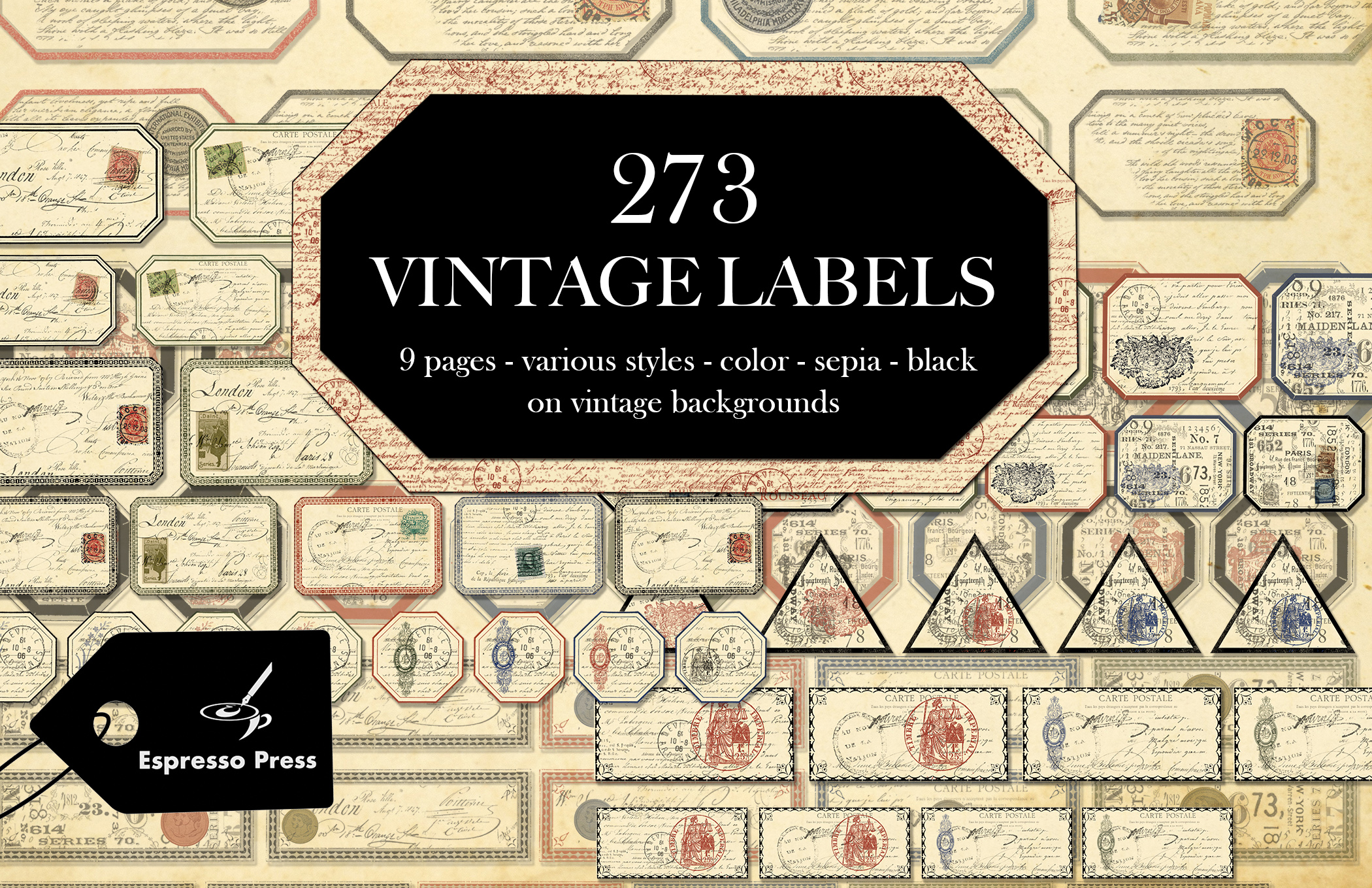 9 Sheets beautiful vintage style labels. Designed from 1876 Philadelphia Type Foundry with authentic antique text and images from historical letters, postcards and books. Ornate label collection in easy to cut out frames and with vintage paper backgrounds. Three styles, color (black, red, blue, green), sepia and black, all on vintage paper backgrounds for no white edges when cutting or to use as collage sheets. You'll use these labels for junk journals, paper crafting, scrapbooking and more! Approx. 58MB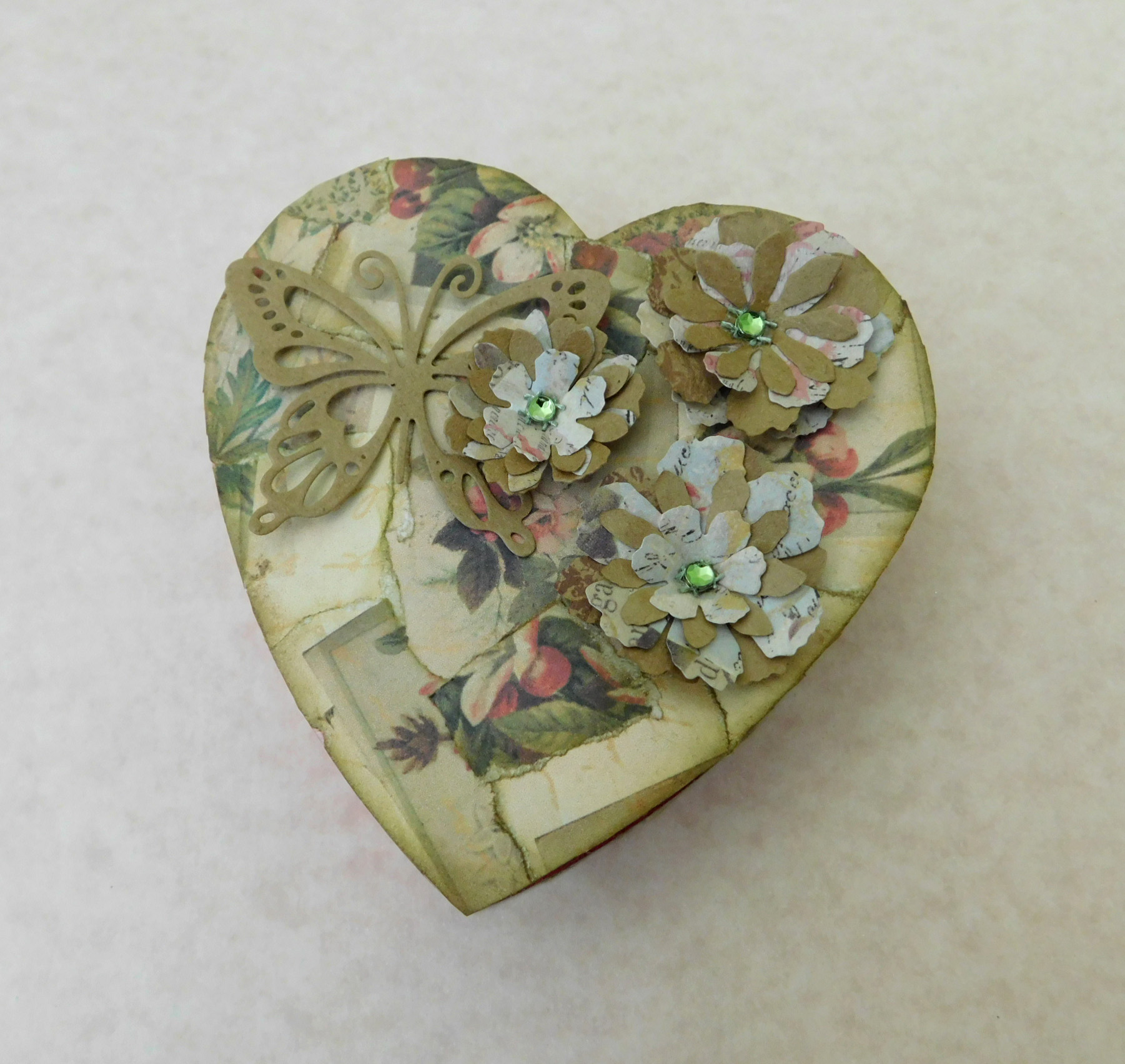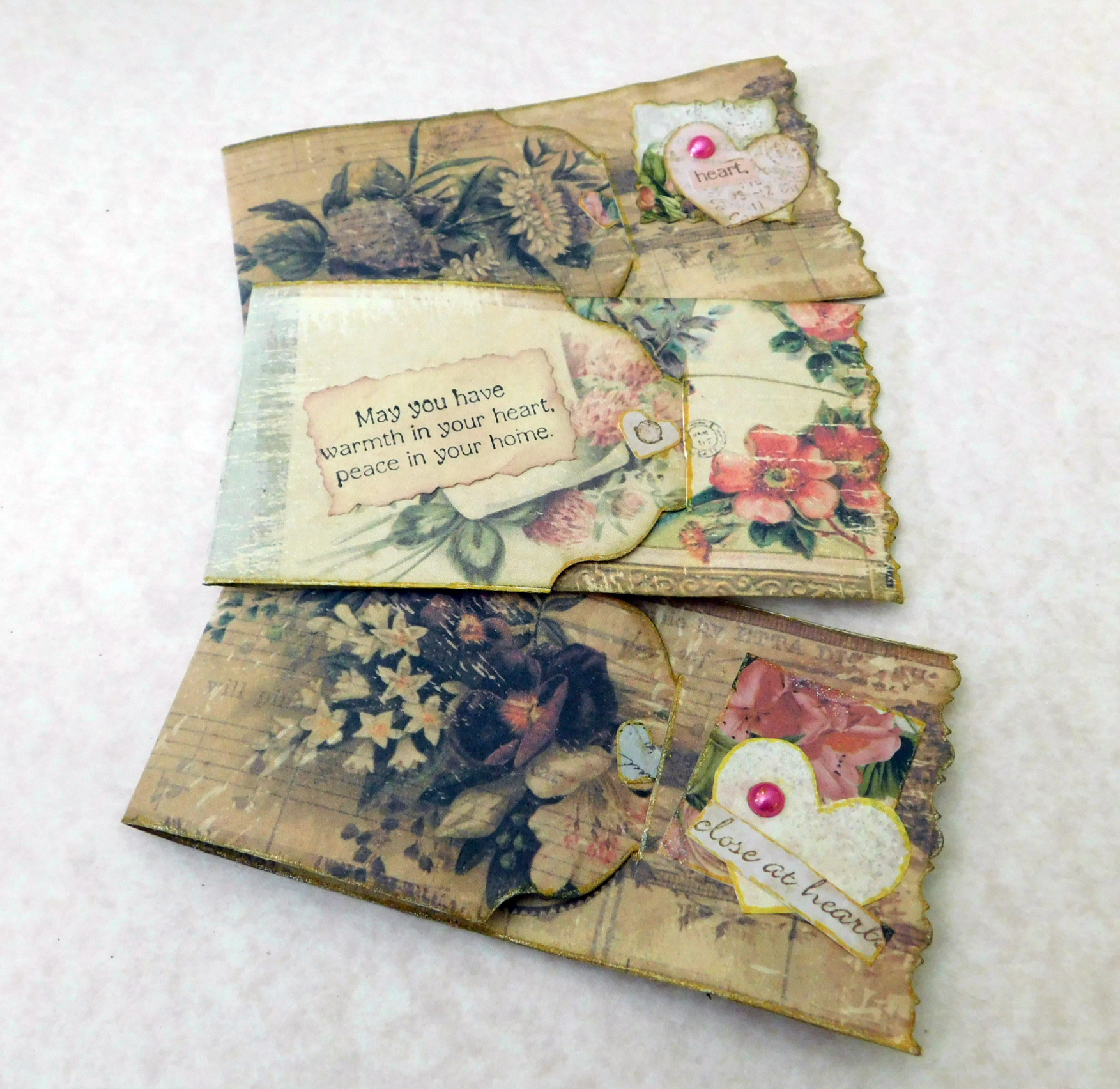 Some previous Valentine projects, the flip out Valentines are super easy, you can read more here….
The heart at right has a frame constructed with my tag cut offs that I save…. I know…. it's a problem.