Back to my inspiration board  Pretty Little Paper Crafts for some more mass making embellishments. I am still experimenting with faux jewelry pieces and this time I chose clay charms as my inspiration to try to translate to a paper project.
What I like best is the color, the shine and the detail in the hearts. I thought I would use my tiny die cuts as shown but then I decided once again to use my embossing folders to help me achieve dimension and I began with colored card stock so I didn't have to worry about adding color to the background. Also I'm using some bright colors that I usually don't use for cards. 3D embossing folders would be ideal but my few are more background images so I soaked (spray away, both sides) my card stock with water to get a very detailed emboss on mine. I'm hoping this will be a mass make project.
Links to the original source are included if there are any.
Happy paper crafting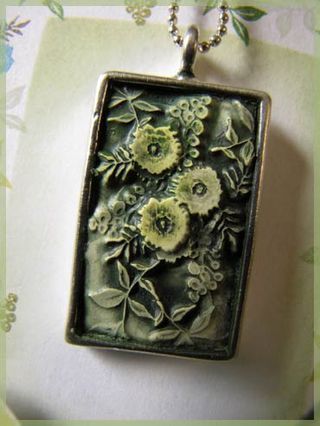 This one is very muted and natural.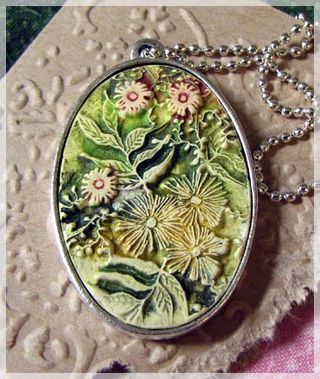 Just a few specks of color but the detail is amazing. This could probably be achieved by inking an embossing folder but the vibrant color is what caught my eye in the first piece and that is what I am hoping to achieve.
I think this experiment is going to require a plan C. I got my best results with soft pastels after trying to ink the embossing folder failed but I definitely should've used a spray fixative instead of brushing on gloss finish. I also didn't like the darker but bright card stock colors as a base and I felt the design was more visible on lighter colors. I didn't try black but i will.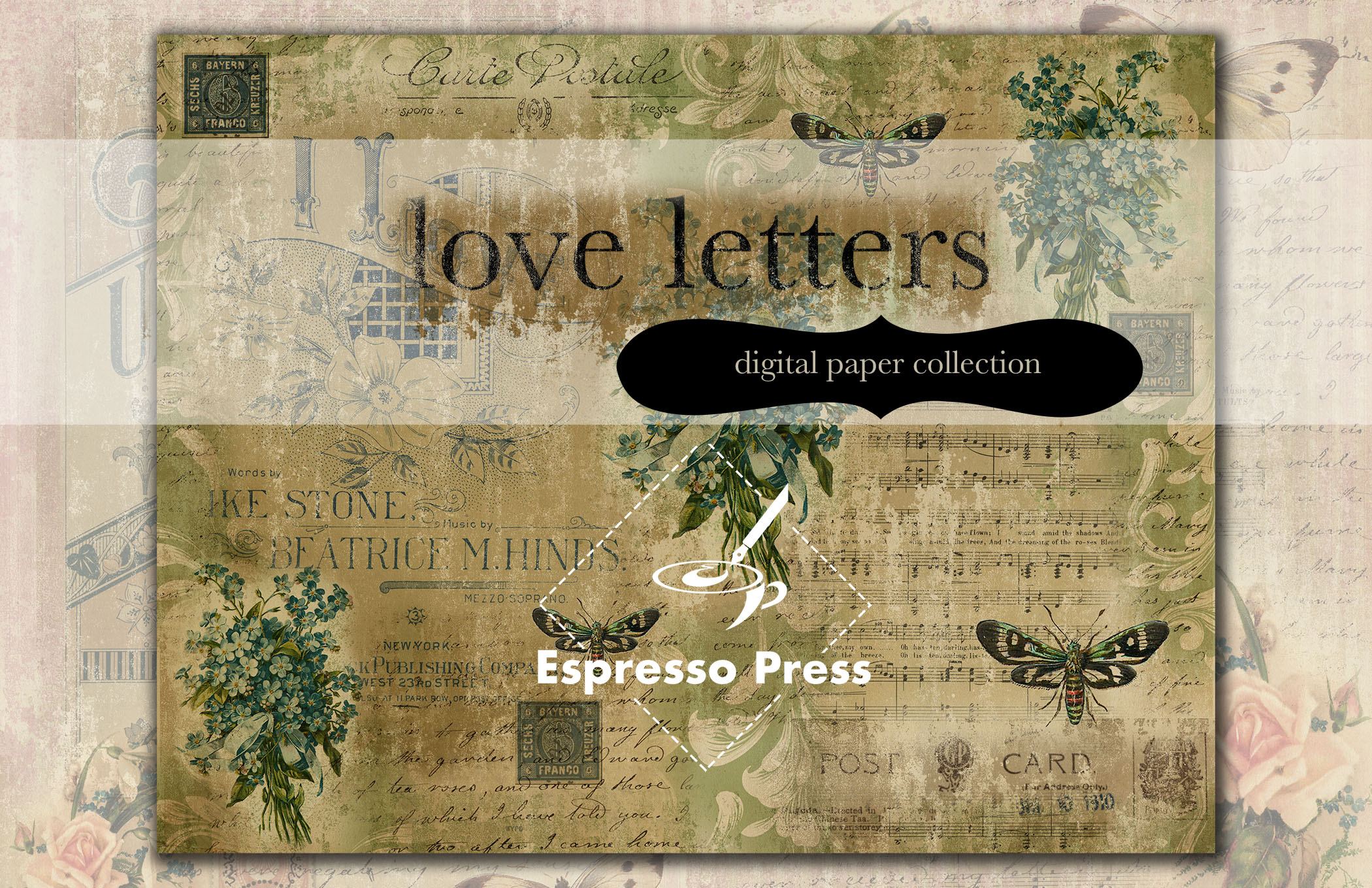 Love Letters Digital Paper Collection
Love Letters Digital Paper Collection
Scrapbook type papers for decoupage, backgrounds, cards, collage and other paper crafts. Love Letters Digital Paper Collection, distressed, shabby design created from authentic 1800's antique ephemera, music sheets, letters and diaries. Compatible with Love Letters Digital Journal Kit. Approx. 94MB
Free sample pack, image below not included.