Do you love the look of olde world vintage? Make dozens of these richly textured charms almost completely out of junk sourced items. A no shed glitter hack too ensuring your glitter stays put.
What you'll need:
Packaging material 
Paper of your choice (digital, scrapbook, coffee dyed, tea dyed or white copy paper)
Wax paper
Glitter
Glue or Modpodge
Scissors
Embossing folder
Ink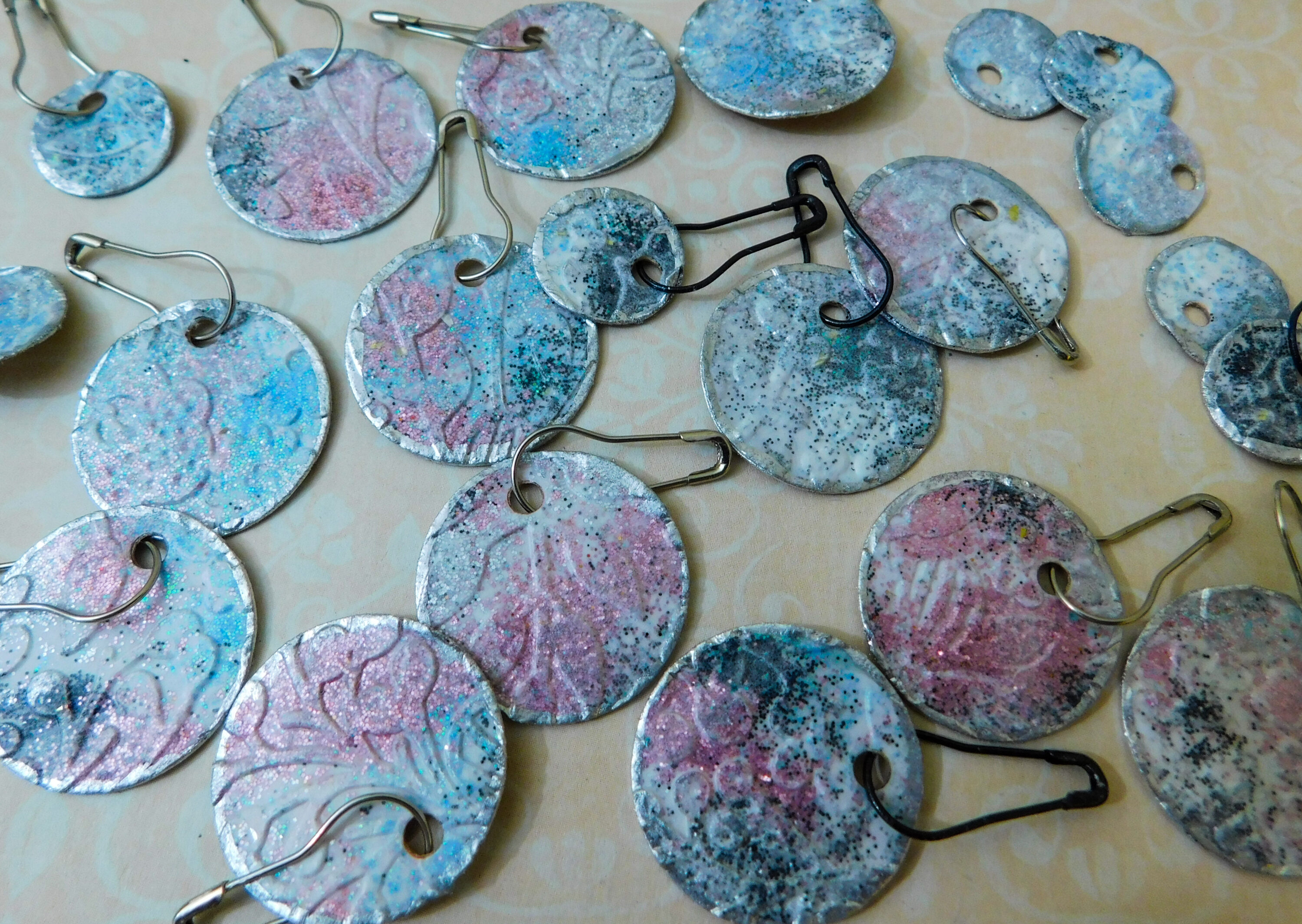 My first try was a pearlescent look on white paper. You'll have lots of fun exploring ways to make shimmering charms with this technique. Try different backgrounds, glitter colors and inks.
Happy paper crafting!