Do you like to make dangles? A Pinterest photo inspired me to create these dangles that I thought would be perfect for a spine dangle. They are also a great way to use string or ribbon scraps. Use paper scraps to make beads or even the button itself. 
What you'll need:
Paper (your choice)
Packaging material
Punches or dies
Glue
Ribbon, string, lace etc.
Some kind of clip, bulb pin, lanyard clip, etc. for attaching to the loop.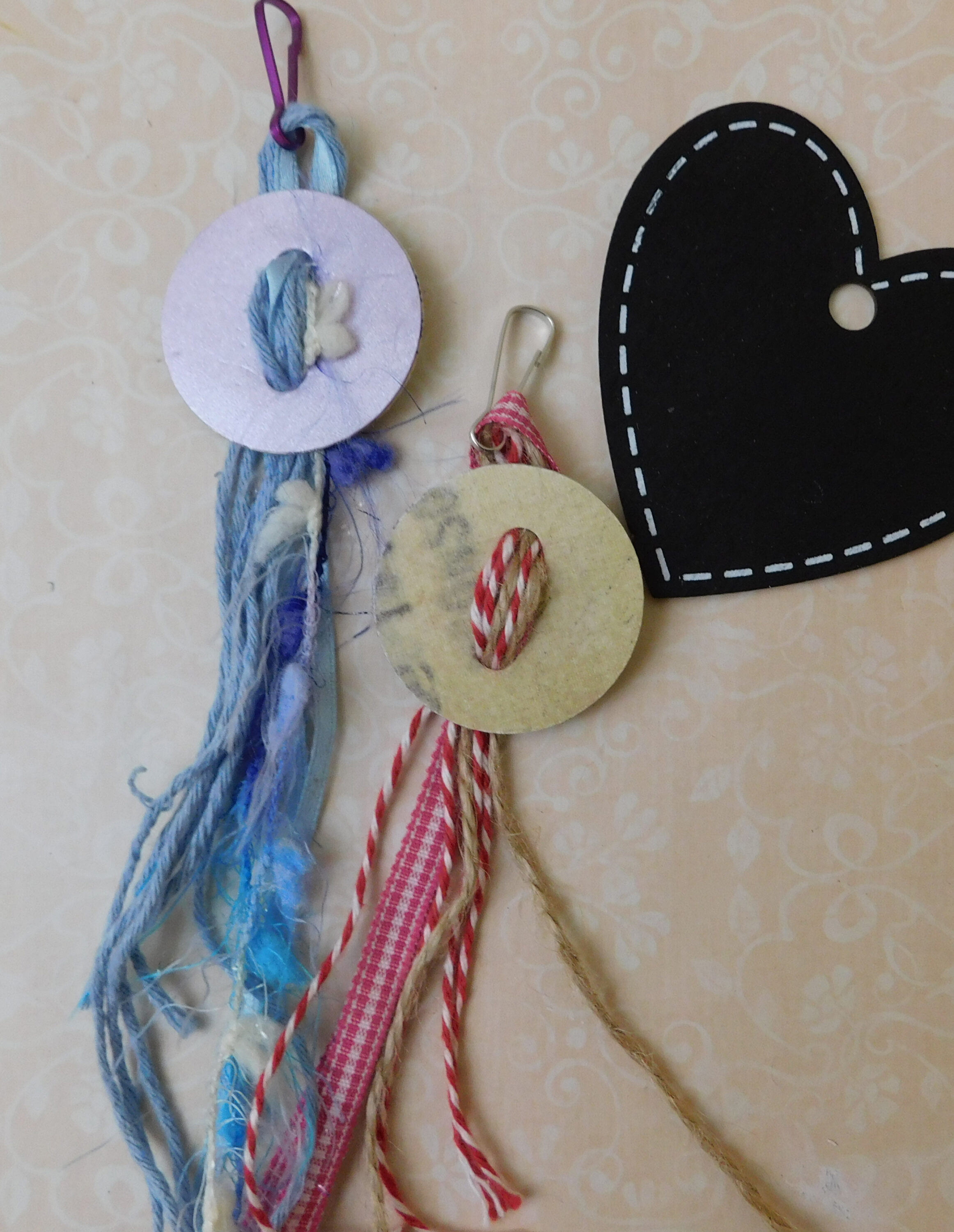 I glued paper to the front and back of the packaging material, I'm not sure if the string in back was covered by another piece, I left mine open. If you have an actual button that is large enough you can use that instead.
Add charms, beads, flowers or anything you desire to the  string. Even knots add a nice touch. You can embellish the button further if you desire. You can used an embossed circle. If I had more Jasper jewelry inspired circles without a pre-made hole I would've use those. They were created from magazine scraps. These can be any style you desire from Victorian to rustic.
Another idea is to make them larger for a Christmas ornament. Thread a large bead on the top loop and then tie a bow at the top of the bunched string to drape over the front of the ornament. You can even try different shapes like scallops or hearts. You might have to improvise the button holes with a die or some other way if your punch doesn't extend inwardly enough on the larger piece. 
Happy paper crafting!