I found some leaves I had preserved from 2022 and decided to revisit preserving nature's keepsakes. Gathering leaves and flowers is a popular project so I tried a few preservation methods, decided which ones I like the best and how I could make them a little more special by adding color, text, embossing, gold flakes and then framing. I hope you find it helpful.
What you'll need:
Leaves, pressed flowers etc.
Paper bases (I used watercolor paper, file folders and heavier scrapbook paper)
Napkin
Wax paper
Embossing folders
Watercolors
Text stamps
Gold glitter (I used chunky glitter)
Wax candle
Glue (I used glue stick) or
Acrylic medium 
A few tips; acrylic medium will definitely preserve leaves. Glue stick I've never tried, this will be my first attempt at glue stick and wax paper. Wax and/or glue in general will definitely preserve leaves as I've decoupaged them on to candles before and they lasted for years. Make sure everything is completely dry before embossing, I tore my leaf and my paper twice (leaves are not dry) so choose a thinner embossing folder that doesn't increase pressure. An embossing folder with a frame or one with some open space works best. To get watercolor to adhere to wax paper use as little water as possible. An almost dry brush technique works best but once you slough off the wax slightly, the watercolor will adhere and give a nice tint to your wax paper. It does weaken the wax paper.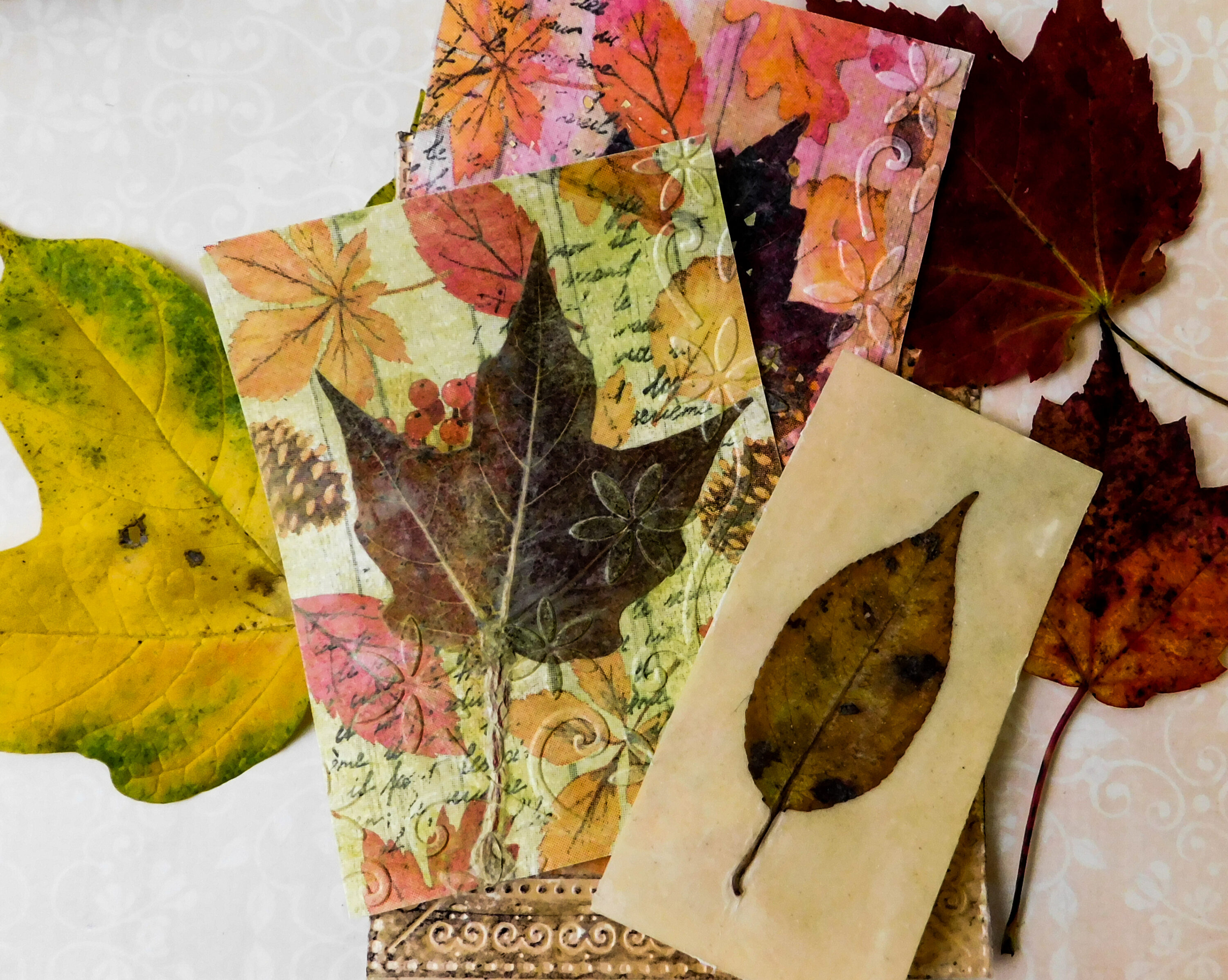 The technique I like the best was with the wax candle/iron and white napkin. It was less messy, less time consuming and I could add gold glitter or flakes, text, embossing and even watercolor prior to gluing the white napkin without the fuss of more glue, laminating the wax paper and risking tears due to the leaf not being dry. Don't forget to wax both sides for the utmost translucency. I could even try a napkin with a design under the leaf and the white napkin on top. That would be pretty. 
Since I have gathered quite a few I will keep experimenting, even revisit some old fashioned techniques and I'll post more pics in a day or two. Leaves are so pretty and inspiring and a nature walk in fall is always up lifting.
I like both because I generally like the feel of anything waxed but if I wanted to preserve something in a hurry I would use the white napkin or tissue paper candle/iron method. I feel this would preserve the color the best.
Happy paper crafting!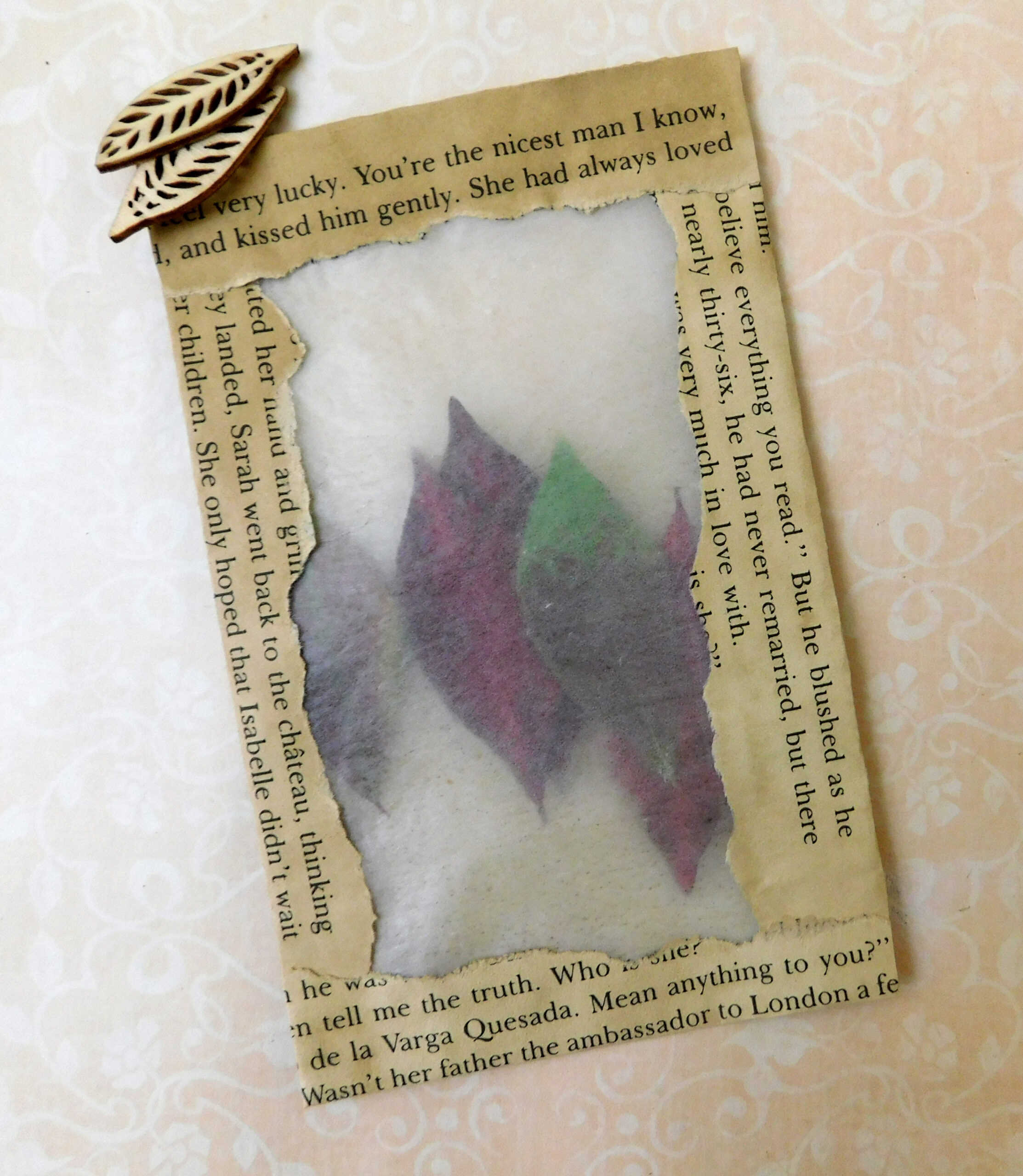 Grab a handful of leaves and try shaker style. You might want to preserve with wax or acrylic medium beforehand.