Ever wonder what to do with scrap card stock strips? Make charms of course. These charms were easily created with card stock strips, an embossing folder, some ink and glitter glue. The eyelets are faux eyelets, an easy way to make metal look eyelets without a crop a dile tool. 
What you'll need:
Scrap card stock (two pieces glued together for more strength)
Punches 1/8″ and 1/4″
Embossing folder
Glue
Glitter Glue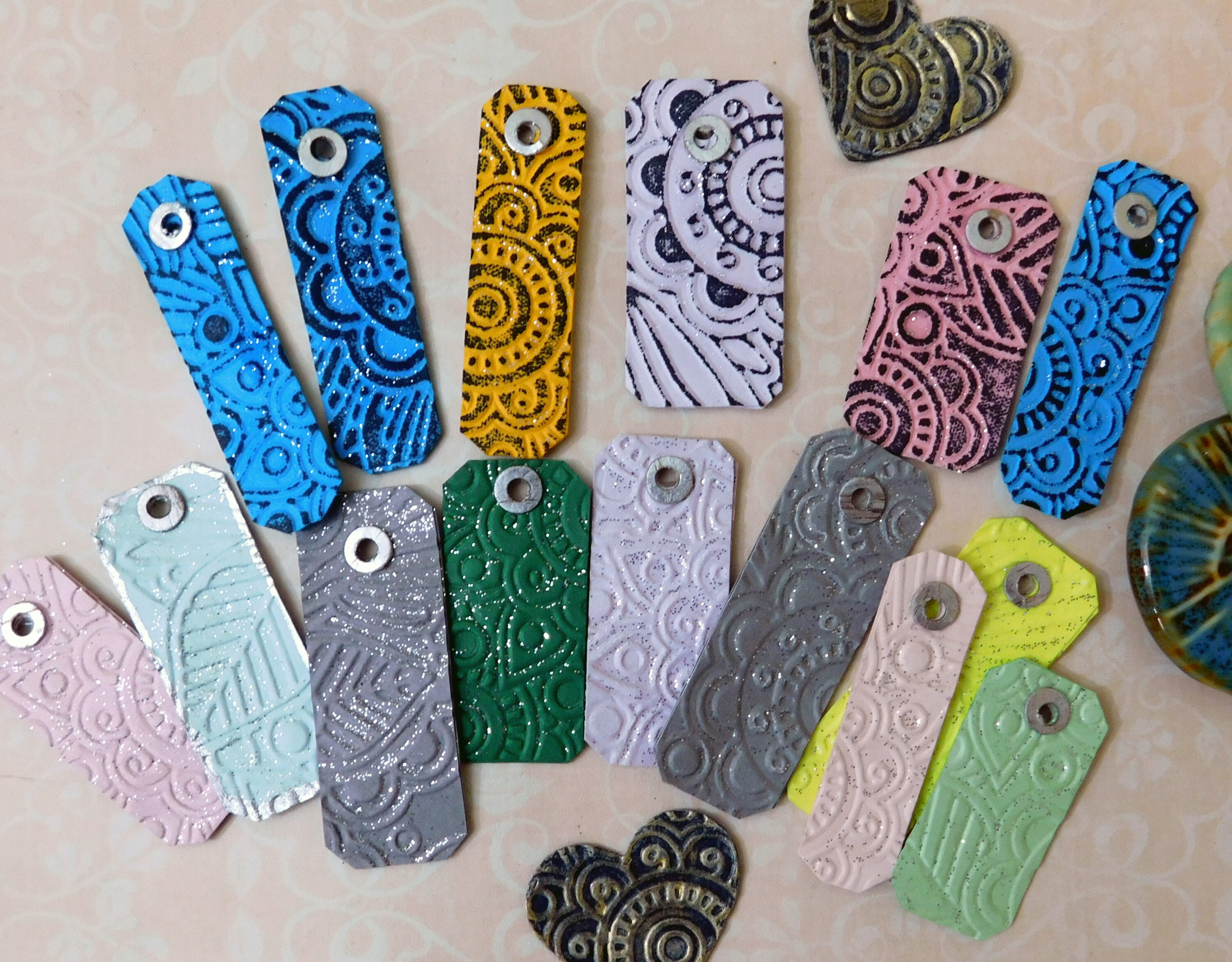 I have two styles, one is simply embossed and one uses ink to highlight the emboss. Try a lace folder or some other fine pattern embossing folder. Imagine the possibilities with different color inks or metallic ink. Make them monochromatic by using similar colors for both paper and ink or go bold and use contrasting colors. Try white ink instead of black. Make circles, squares or try a triangle. I used scraps but a faster version is to use larger pieces of card stock and then cut into strips or shapes.
Happy paper crafting!