Webster's Dictionary defines ephemera as something of no lasting significance. I have the same popular ephemera collections as most paper crafters but I also like to design my own ephemera. 
This little paper project has been in my ephemera box for quite a while and I finally got around to making more than one to share and creating a video post as well.
The photo below inspired me to try to create a paper fan as an ephemera piece and it brought back a memory of a fan necklace charm that I still have that is almost 50 years old. I can't remember where I got it but I loved it then and I still do (it's a permanent piece in my jewelry box) and the way this fan opens is the way that metal charm on the necklace opened.
The ephemera is small but there are so many ways you can embellish it.
I like to think every little piece of hand made ephemera brings with it a little part of the creator that becomes significant when the creation is shared. Similar to quilts, that is part of what makes 'junk' journals a sought after nouveau art form and they are often filled with ephemera as the interactive fun part. Who doesn't like to wonder about a piece of fabric in their favorite hand made quilt?
This is also why I like to include authentic historical artifacts as well as commercial art from the past in almost all of my commercial design projects. I also try to include something in the product description if it's particularly interesting or dating back to the 1700's or earlier and share that when I can.
I hope this inspires you to look in those unfamiliar places for your next pretty little paper craft and to share your creation story behind it. You never know what you might discover along the way.
Happy paper crafting!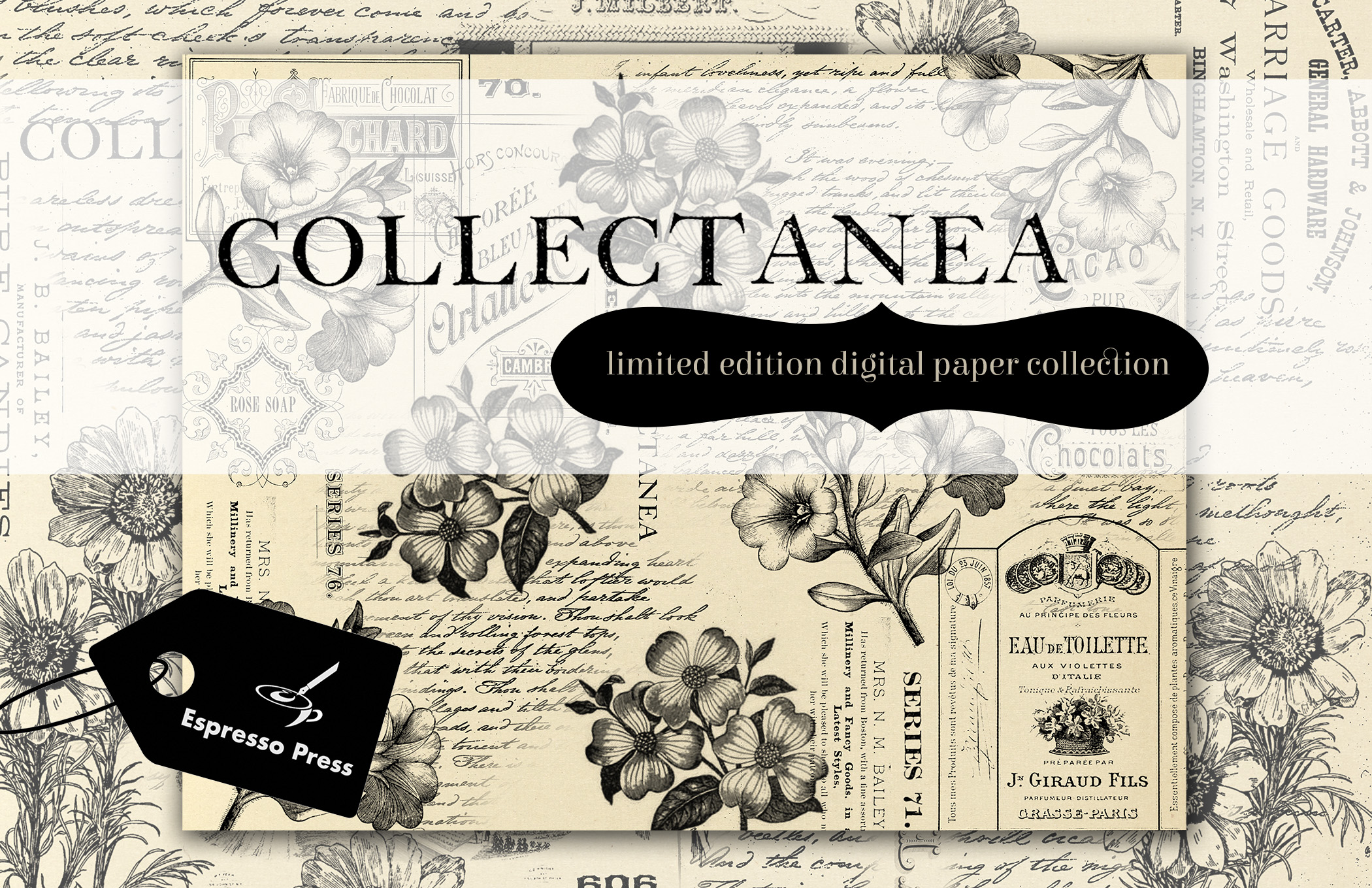 This product offered as a free download sample paper pack, no sign up necessary, will download automatically to your computer. Let me know what you made and share on FB, I'd love to see it.
happy
pretty little paper crafts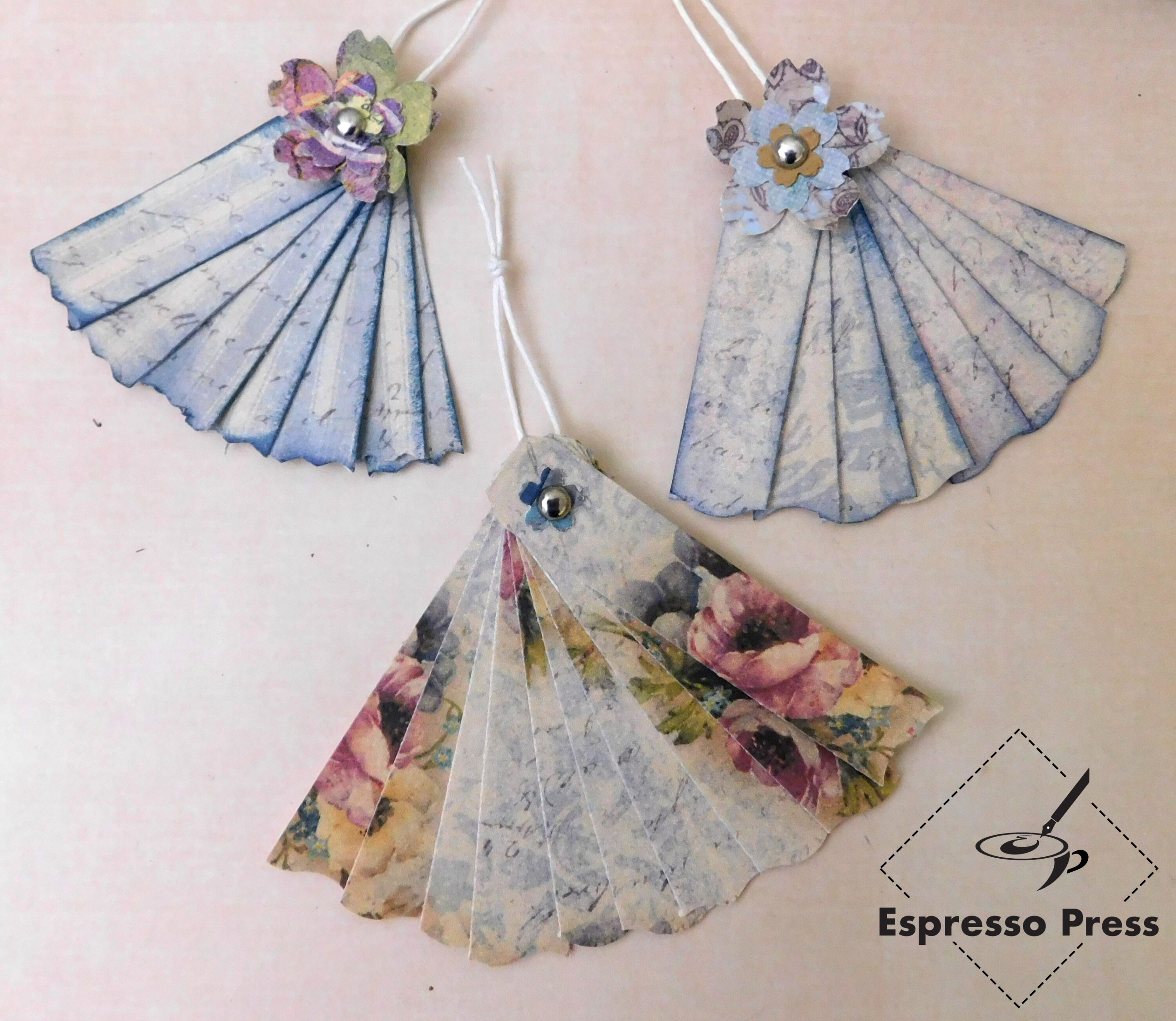 This project was created with a few scraps from Vintage Love Letters Digital Journal Kit. Embellishment tips: silk flowers usually come with a hole in the center for easy threading on to the brad. Add lace, charms or a bead or two on the string. I know I'll be making more as they are so pretty to add to a tag or dangling from the edge of a journal page. Also to adorn a gift bag, box or card. Tuck in to a matchbox or tin creation too.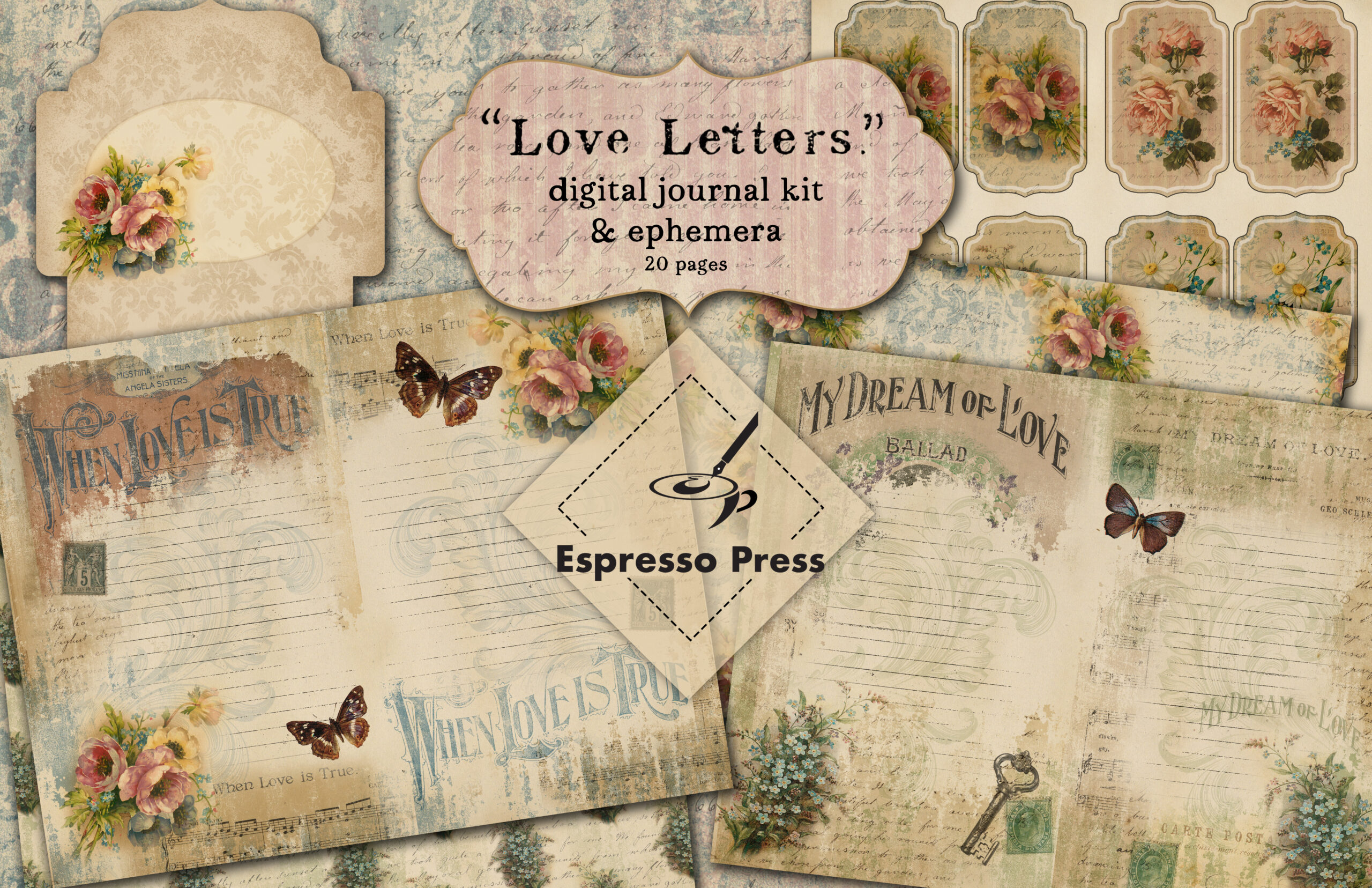 Vintage Love Letters Journal Kit, distressed, shabby design created from authentic 1800's antique ephemera, music sheets, letters and diaries. 20 pages in all including writing pages, collage pages, back pages. Ephemera included: envelopes, postcards, ATC cards, journal cards, calling cards, stamps, labels, postal/love letter writing related. Lots of variety for paper crafting! About 182 MB.