Versatility Paper Project
Mini album creations designed by scrapbookers offer a lot of design inspiration for making your own journal inserts for either writing or holding ephemera pieces. 
I made this one at right using some leftover scraps from a paper pack. It is an accordion fold with two pockets and it can be re-constructed in many ways.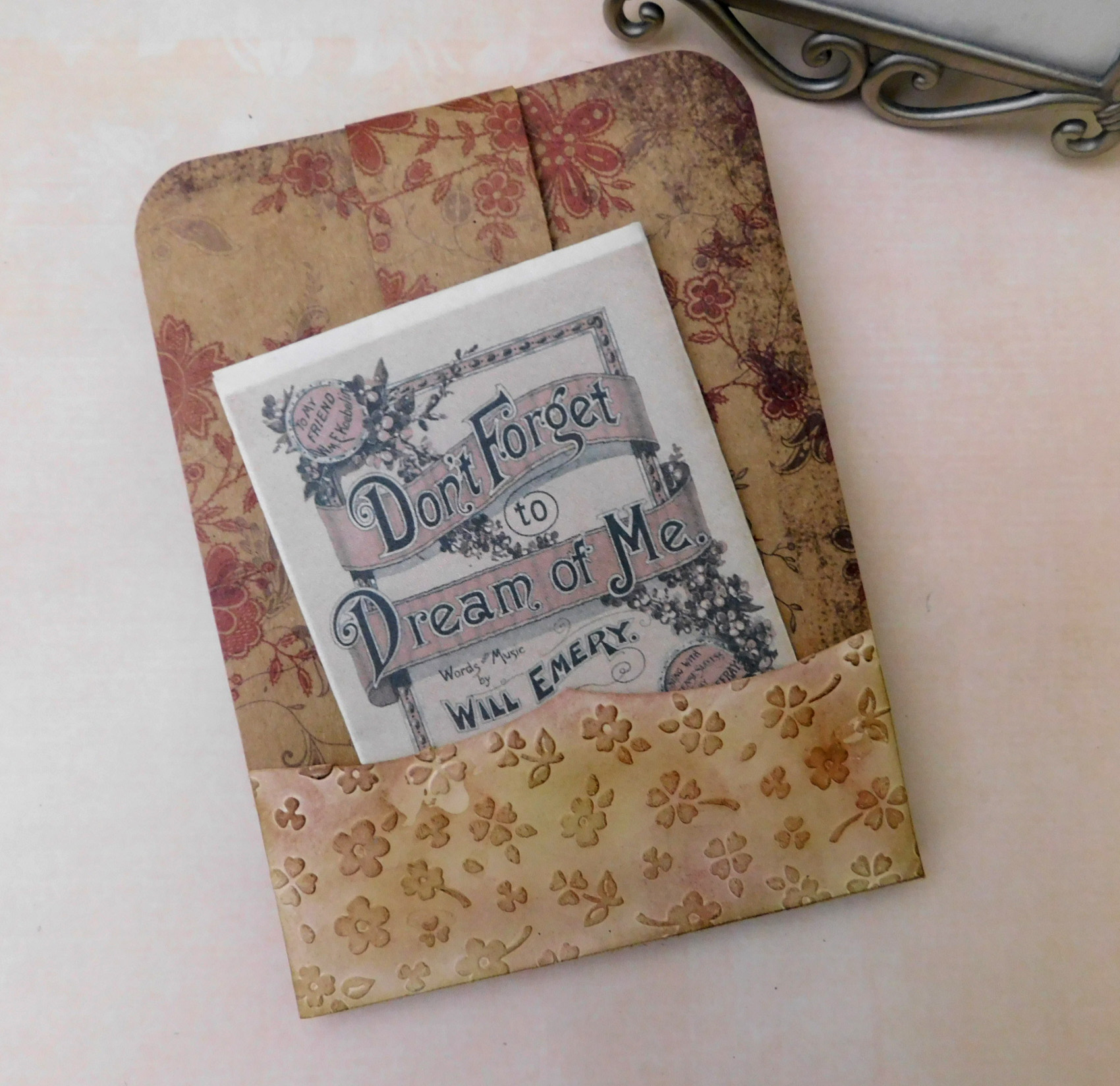 I chose to keep it as a photo layout to use as a giveaway.
I began with a 4″x11″  scrapbook paper that is sturdy, double sided is best and scored it 1/8″ on either side of the 5.5″ center mark to create a small spine but this isn't really necessary especially if using writing paper. Make it as tall as you want in order to hold the item that will be placed in the center pocket as shown at right.
Using kraft paper for my inside I cut the 8.5″ x 11″ at the 4.25″ center and scored each half at 3 5/8″ from left and right for a total of three folds. I then folded it in to an accordion making sure my second fold was folding toward the inside when laid on to the base. I overlapped two of the folds in the center where they meet to form a pocket and glued them. Be sure to position your accordion inside the back cover before gluing as it does not form a perfect stack. You can fold the accordion by hand instead of scoring.
In total it makes five photo bases or ten if you use front and back; which you can do. I glued a corner bookmark on to each front and inserted some ephemera from Parisienne Ephemera Only.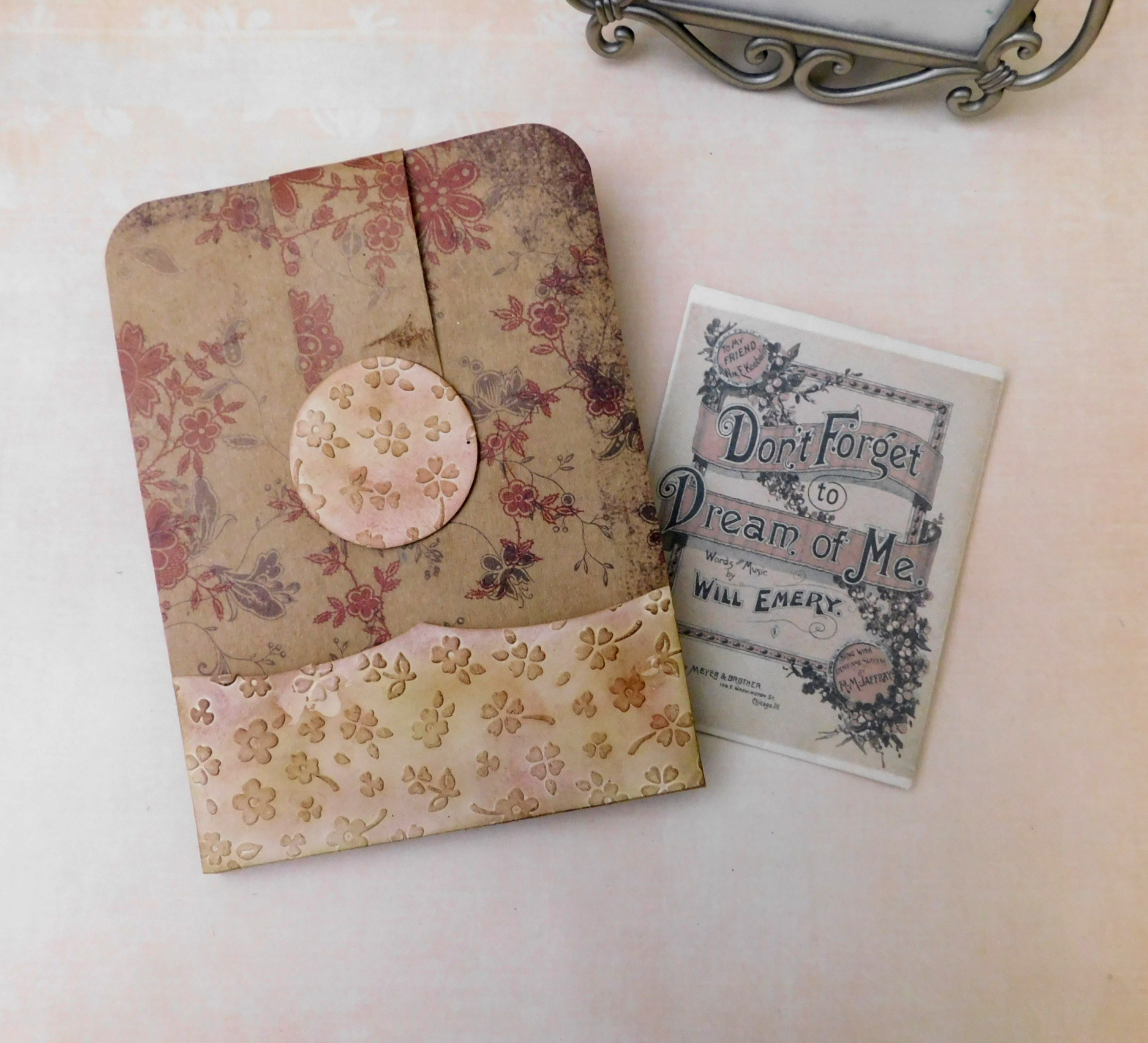 I then created a pocket for the back out of more scrap and inserted a cute little envelope from Beauties. I also attached a paper strap to fold over the front and slide into a holder for a closure similar to a wallet.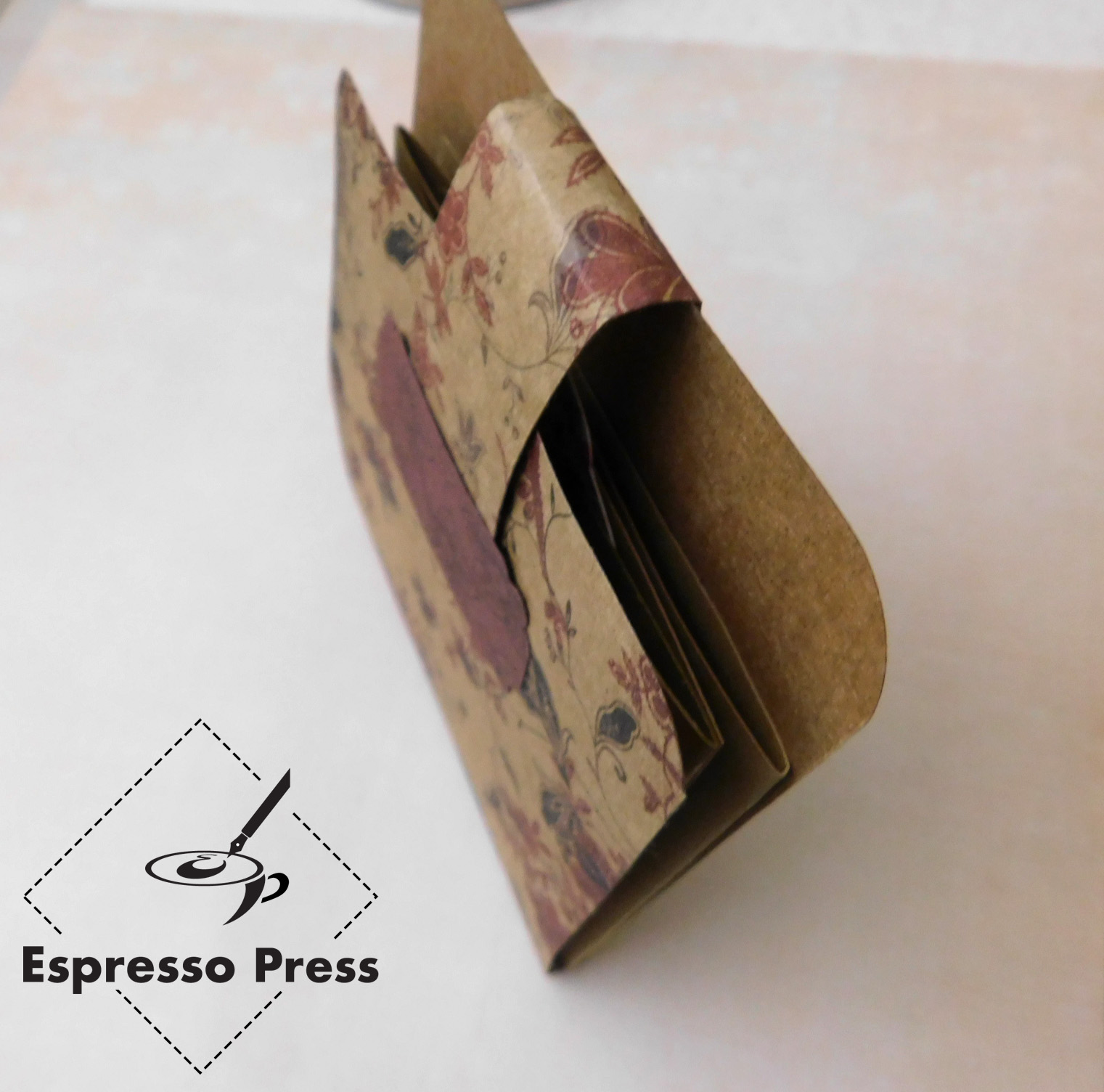 I also chose to make my front cover a little shorter than the back and to use a die cut to give it a fancy edge. Remember to leave enough top space for your insert in the center pocket of the accordion.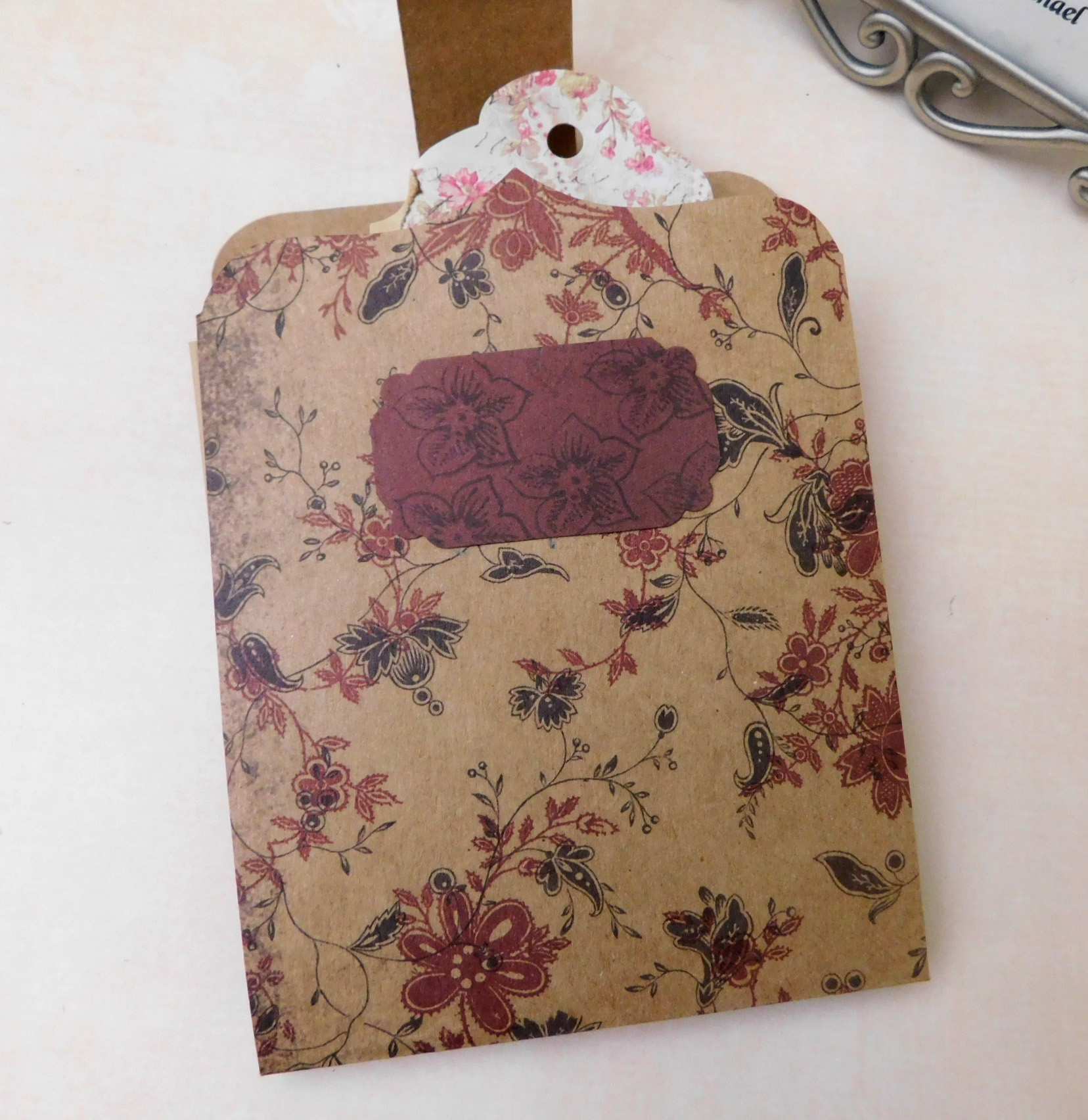 This wallet style mini album is very versatile, it can be positioned and glued vertical or horizontal on a page, just inserted in a journal or used as a stand alone for holding ephemera. The accordion inside can be used both back and front (pulled down from the top or to the right) for writing or holding ephemera and each photo base can be decorated in numerous ways with pockets, tucks or collages. It is not bulky at all, even when using scrapbook paper. A quick, fun little project to personalize in so many different ways and I hope it inspires you to give it a try and make it your own.
Happy paper crafting!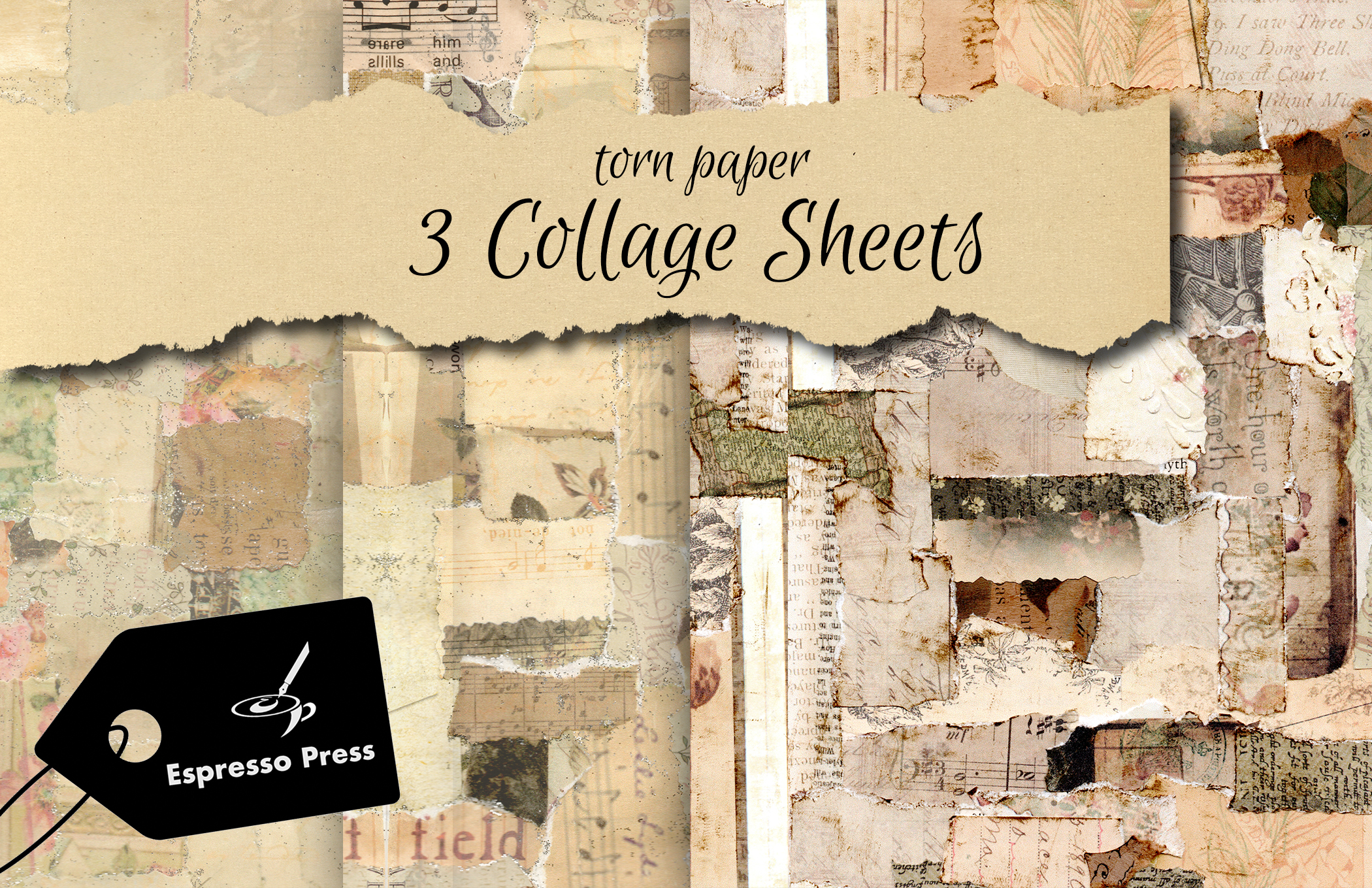 This product offered as a free download sample paper pack, no sign up necessary, will download automatically to your computer. Let me know what you made and share on FB, I'd love to see it.
happy
pretty little paper crafts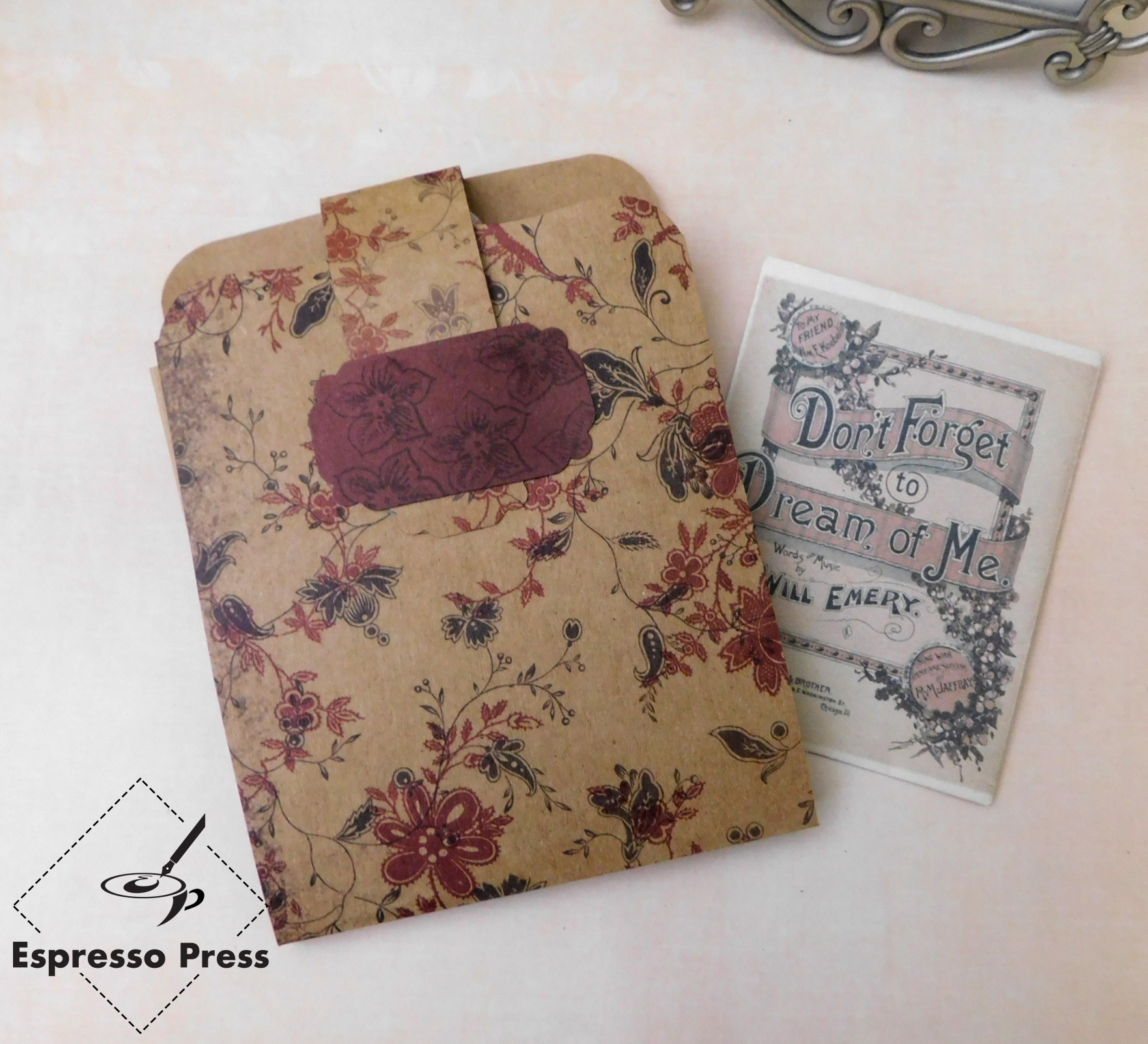 When folded the wallet mini album is 4″Wx5.5″L. I made my front cover a little shorter than the back and chose to die cut a fancy edge (hidden).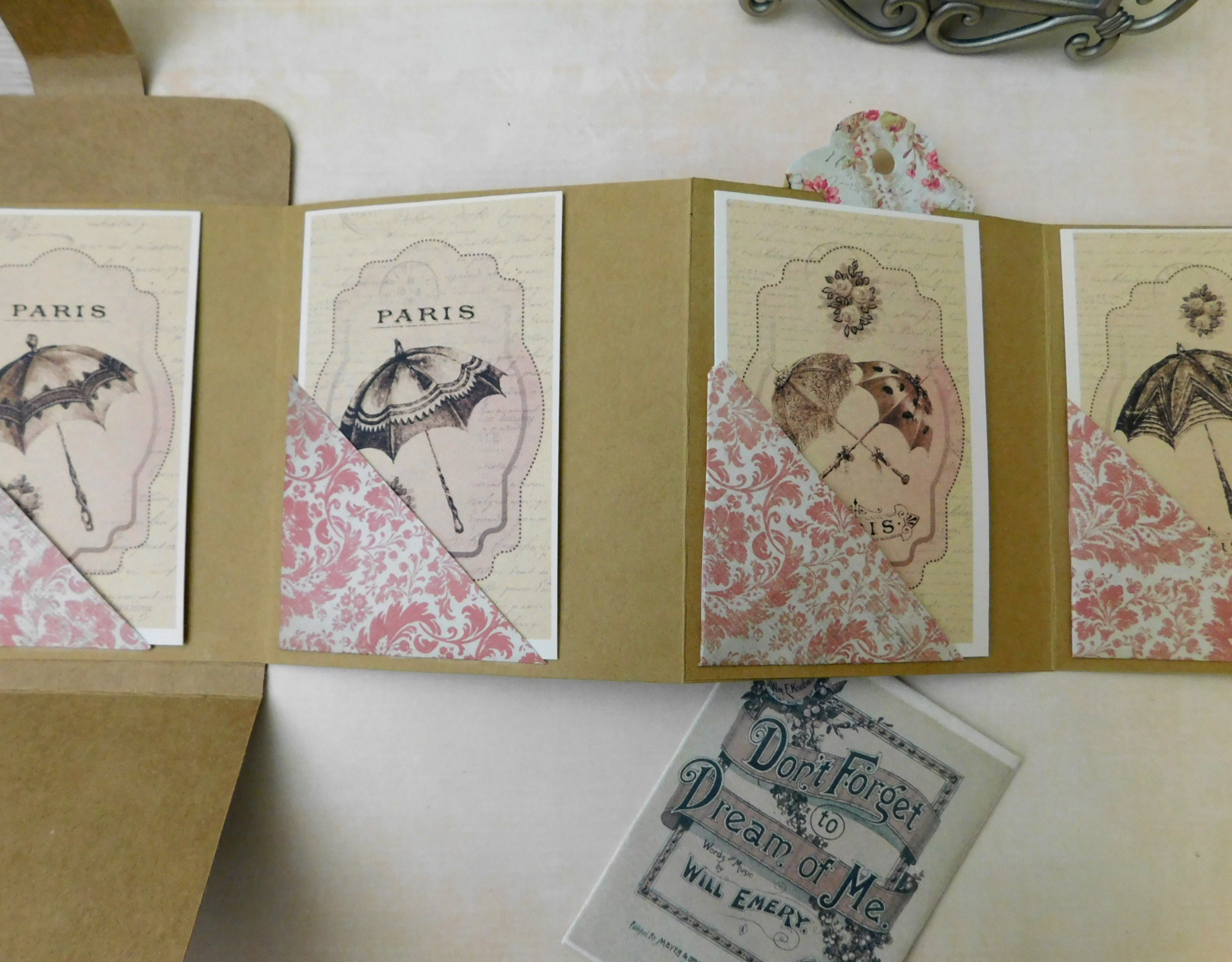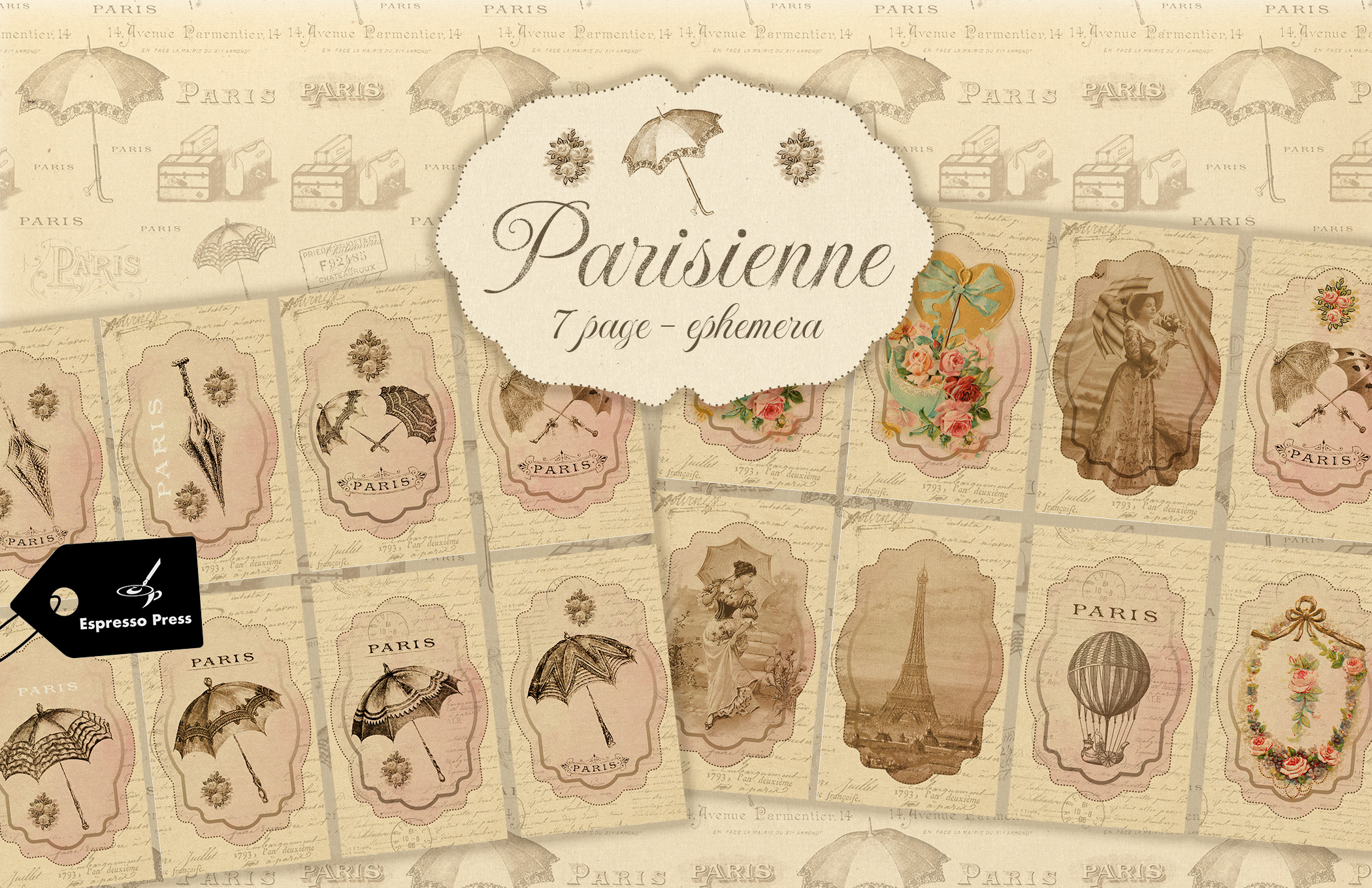 Parisienne Ephemera - Ephemera Only - Perfect For Spring! A sweet little collection created with authentic antique ephemera florals and whimsical parasol and tourist art. 7 pages in all including, journal cards, postcards, tickets, envelope and collage sheet to create whatever you desire. Easy cuts or fussy cuts journal cards. About 31 MB.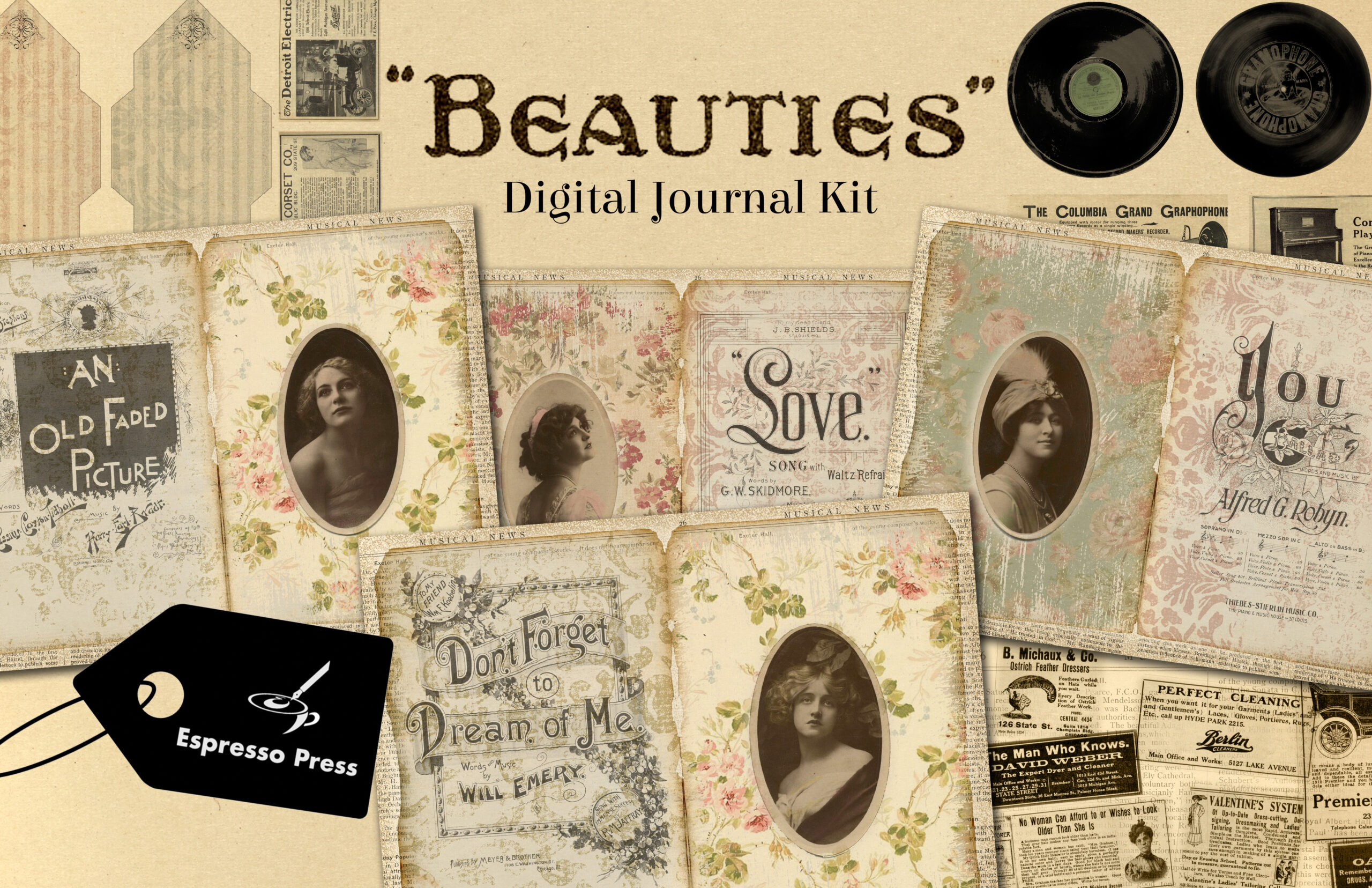 Beauties Digital Journal Kit Welcome to era before radio, when modernization was just over the horizon and visit these beautiful, carefree ladies from 1910. You'll have tons of fun creating with this tongue in cheek but lovely look at every indulgence of the early 20th century era in music, beauty, clothes and ephemera. Created with authentic era photos and vintage ephemera, 40 pages in all including, pockets, envelopes, music sheets, back pages, writing pages, journal cards and individual photos of the Beauties in this kit and a fun Victrola Phonograph page to create a notebook or just use as notecards. Tons of fun ephemera to create with. About 385 MB.