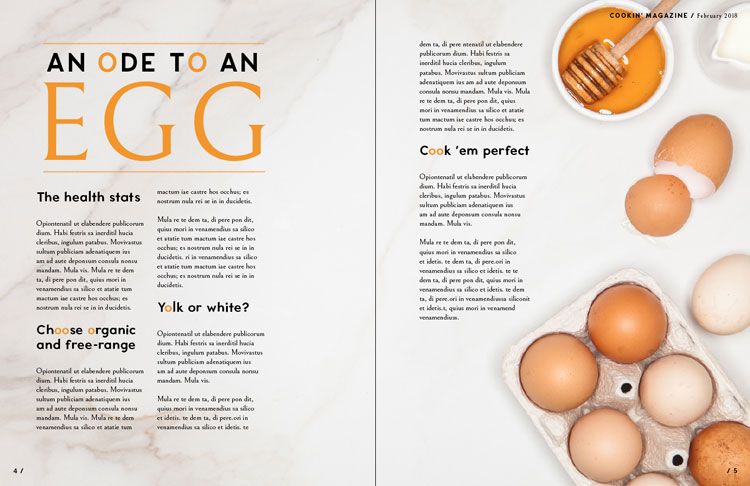 Magazines For Inspiration
Magazines offer great ideas for junk journal page layout inspiration.
Being designed for both reading and attracting attention you can use them to quickly gather ideas for your next project.
Begin by choosing a spread you like. Make sure it has plenty of elements and different text effects, photos and space. The theme doesn't matter, you are just using it as a layout pattern.
Imagine the spread as a pattern you can follow to begin designing your pages.
Choose an element where you might begin. I chose the egg package in the lower right corner to begin thinking about page design.
I also realized the upper right corner offered some possibility to add a design feature. Since journal pages usually require writing space using the spread as a guide I kept that in mind as a place to keep empty spaces.
I then searched my paper collection for a place to begin.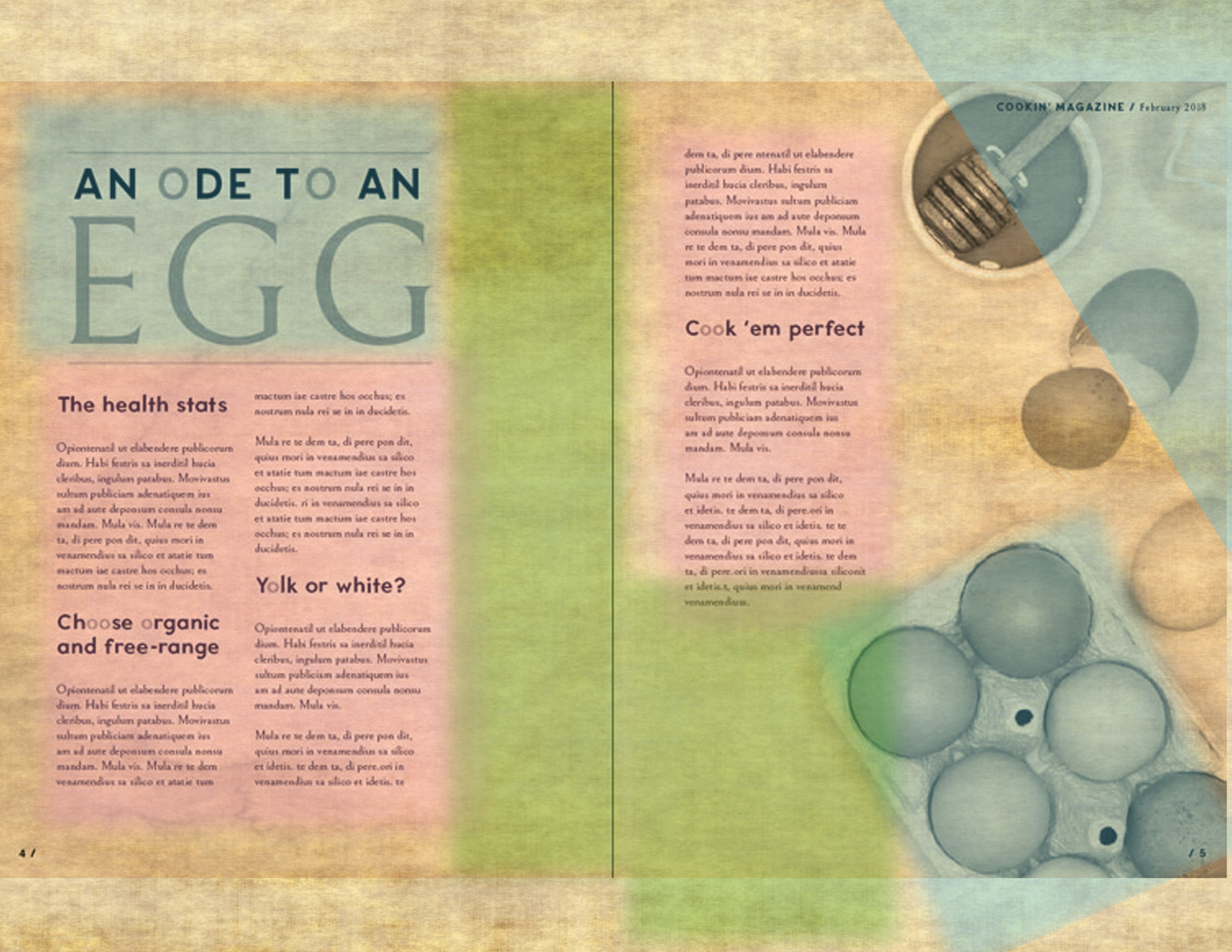 I chose this page from The Herbal Companion Digital Journal Kit because it had a similar large element in the lower right corner. It also had plenty of room to write and decorate so I could  closely follow the spread for guidance.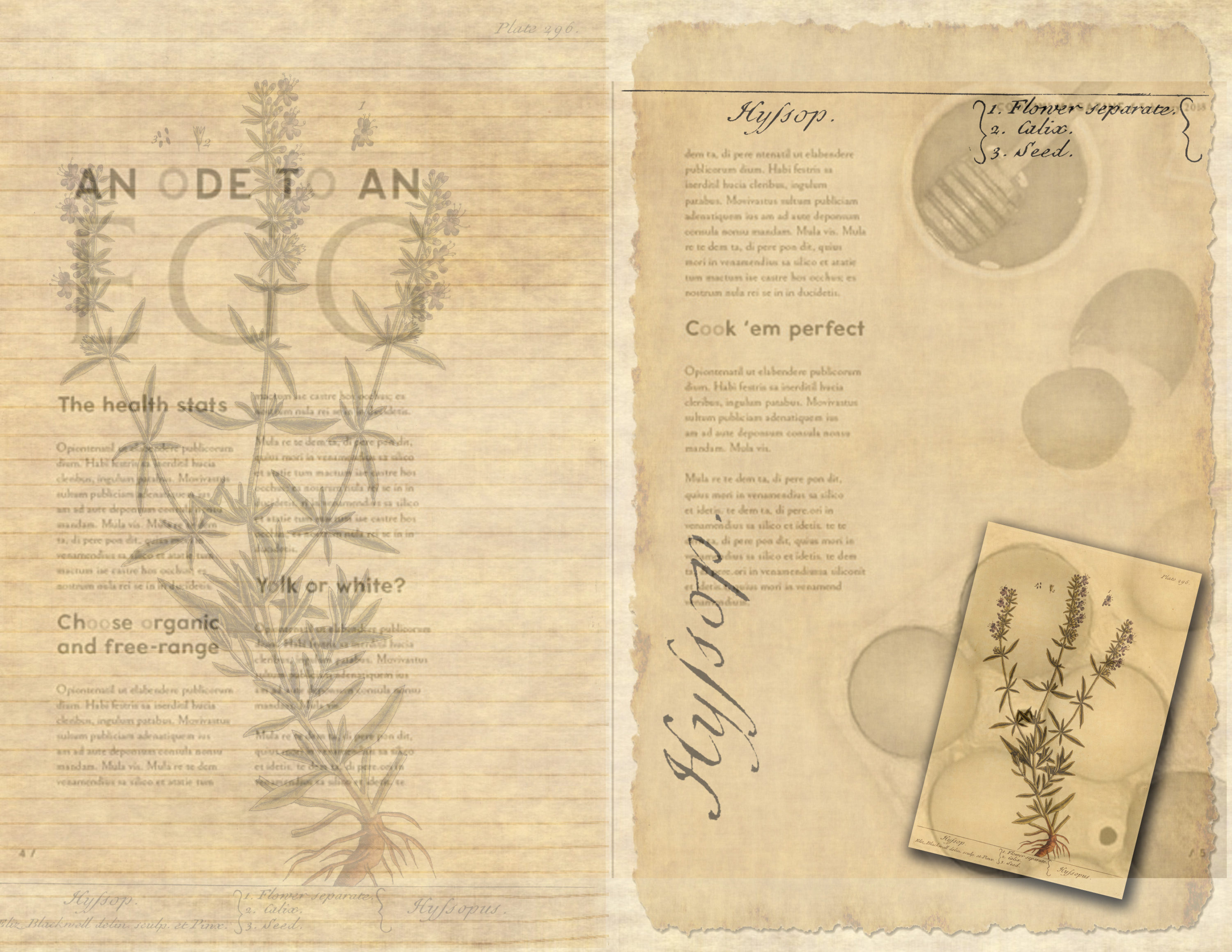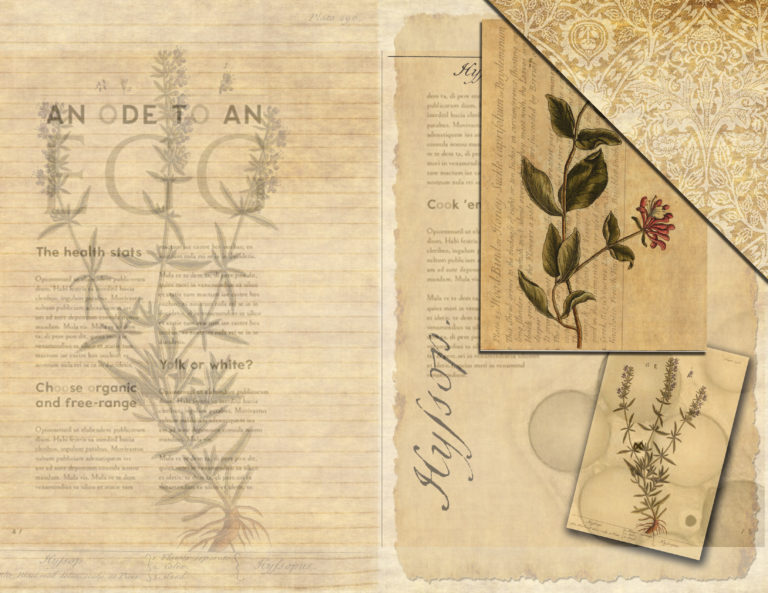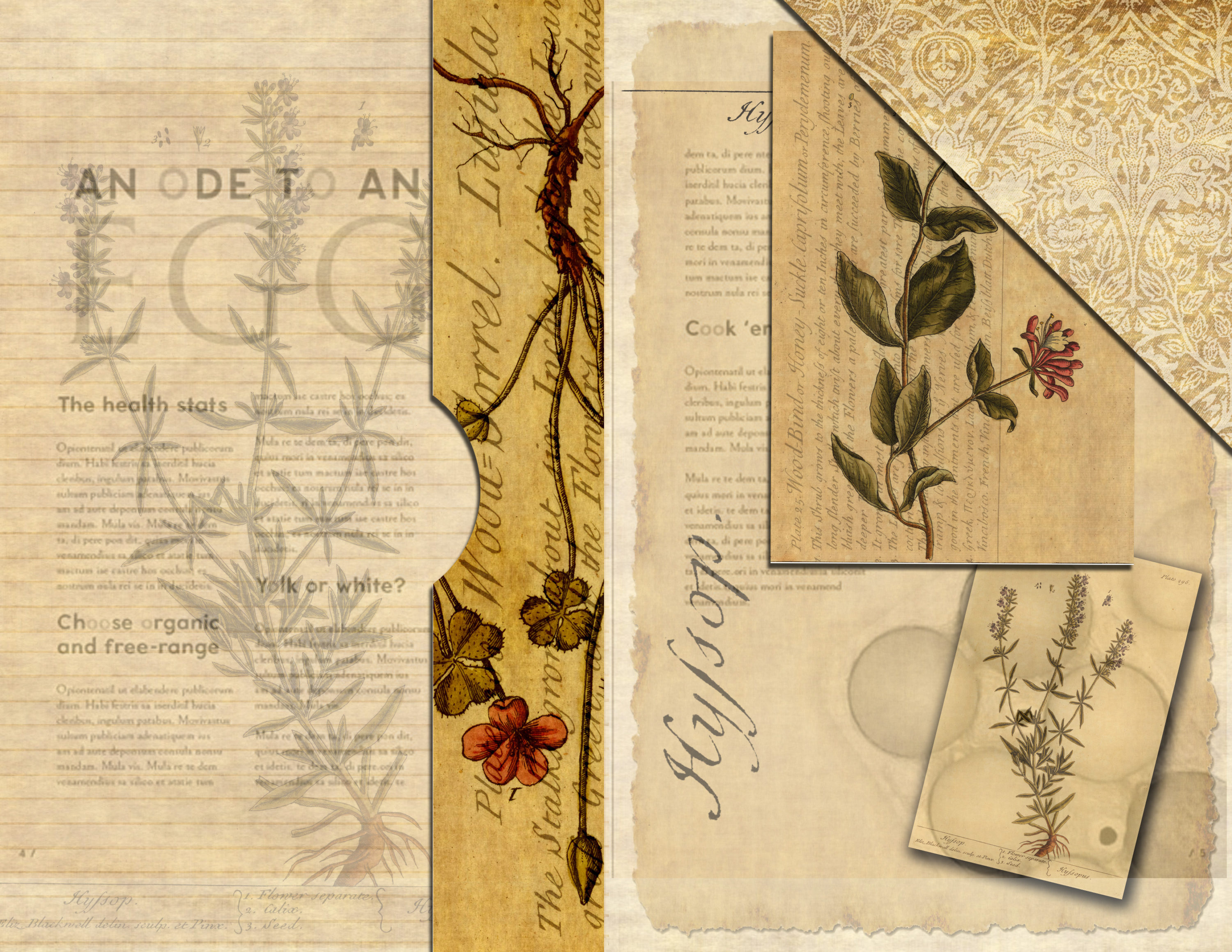 Using magazine spreads are a great way to quickly design layouts. Find a magazine with a style you like and use it to create a whole journal by just finding an arrangement that speaks to you and following one or more sections throughout the magazine.
Use as many elements from the page as you like. Follow the size of the elements to add embellishments but don't worry about making a mistake as the page is already designed with flow, negative space and text in mind.
This spread was inspirational and offered numerous opportunities for design but I decided to move up the page and add a tuck spot in the corner. I positioned a journal card in the spot.
Next, I moved on to the opposite page. The blank space in the spread seemed like a good area to include another pocket to keep a vertical element on the page so I used the belly band from the kit to create a slim pocket on the right. I just chose a small folded note paper to place in the pocket since I wanted to use the TITLE area for another design element to lead the eye in to the page.
Finally all that is left is embellishing and I chose a large image to place in the upper left corner and chose another small embellishment for my corner pocket. Following the white space on the spread I could have chose the lower right corner of the right page to place another embellishment.
The layout is now finished and it has a nice flow, a lot of space to write and it will look nice when written on as it follows the flow of the text in the spread.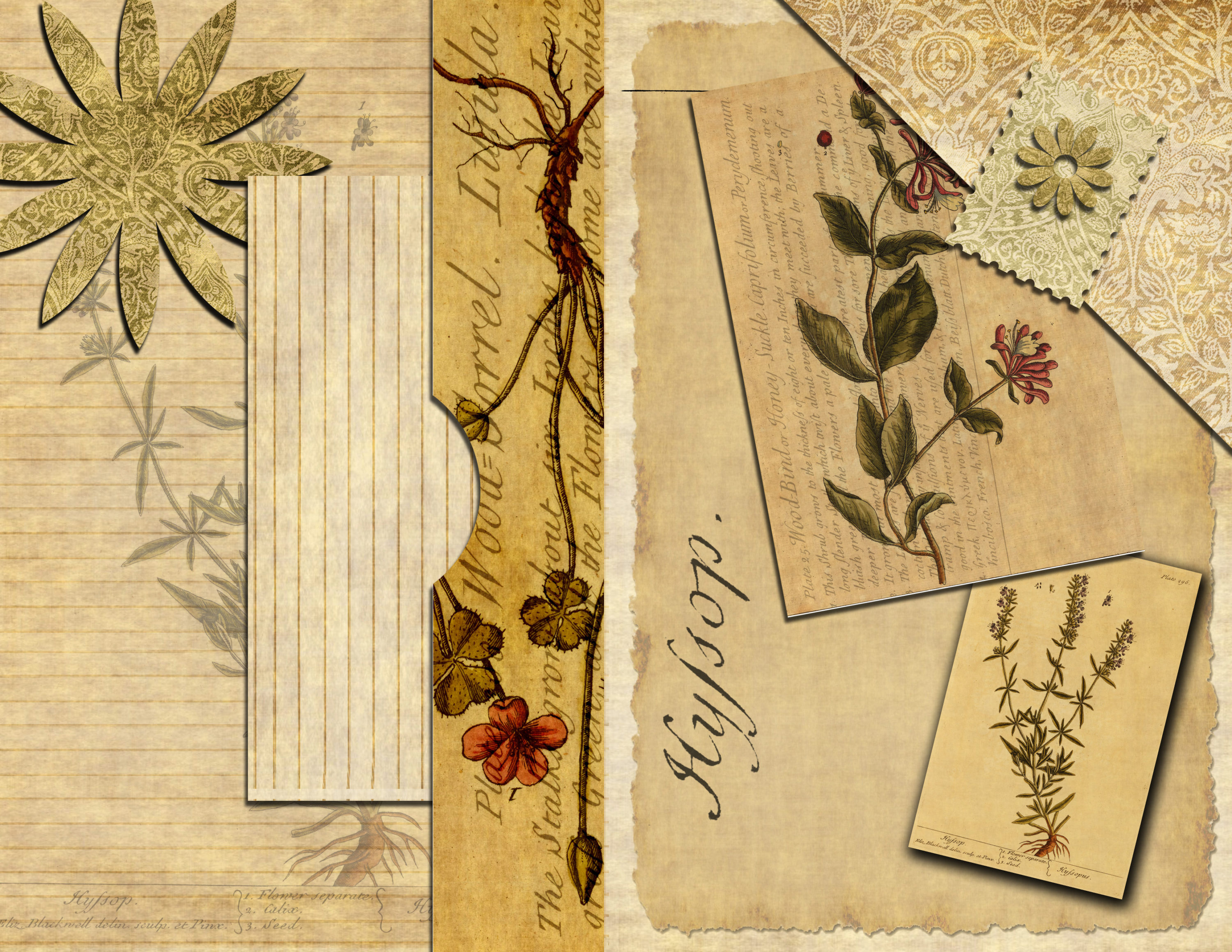 How many ways can you imagine using this cooking magazine spread for design inspiration?
Junk Journal Layout Inspiration: Using Magazine Spreads
Too often we get trapped using the same size and layouts for journal pages, cards or other design projects. This five minute tutorial will be sure to inspire a search through magazines for never ending inspiration.