I guess I have tea on my mind after my last post… actually I just haven't been able to come up with a new idea for a video so I thought I would modify this simple little pocket fold and turn it in to something new. 
It will hold some tea and a little Easter chocolate treat for my daughter. 
I modified the size as it was a 12×12″ and used card stock but the card stock wasn't really necessary as the paper gets doubled. Any scrapbook paper will do. Since the tea bag is 3″ my measurements were 9″x 8.5″, scored at 3″ and 6″ so a letter size will work fine. I did two scores in the middle for base which 1/2 inch so that would be 1/4 inch on each side of 4.25 middle score of the 8.5″.
The only other real modification was that since I made a base and didn't have the fold left at the bottom it had to be glued or the tea bags will fall out. I scored everything prior to folding. 
I hope this inspires you to try to modify other paper crafts to suit your own purpose. It's a fun way to keep your creativity flowing instead of just copying. I'll also be doing a flip through of another modified card style that I turned in to a mini journal.
Happy paper crafting!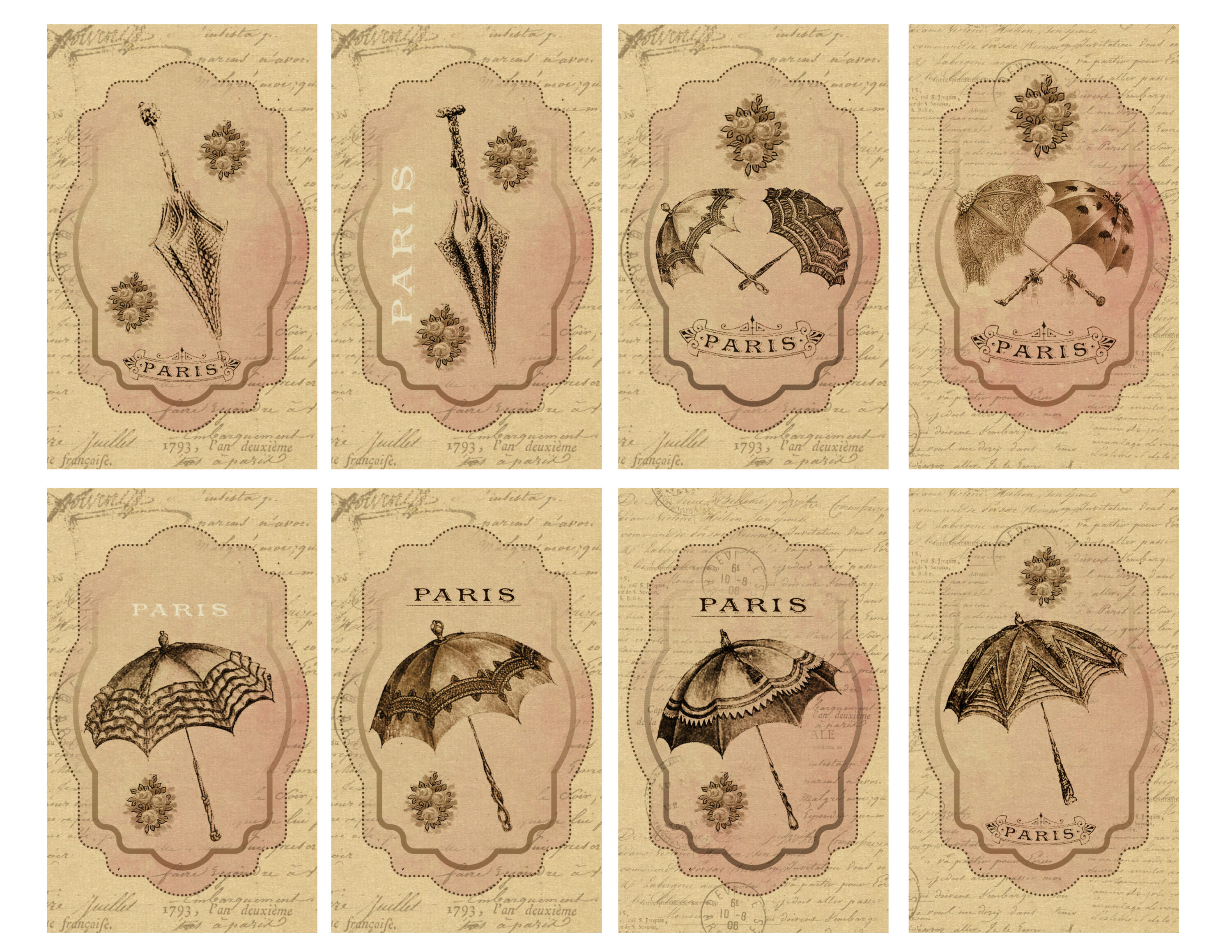 This product offered as a free download sample paper pack, no sign up necessary, will download automatically to your computer. Let me know what you made and share on FB, I'd love to see it.
happy
pretty little paper crafts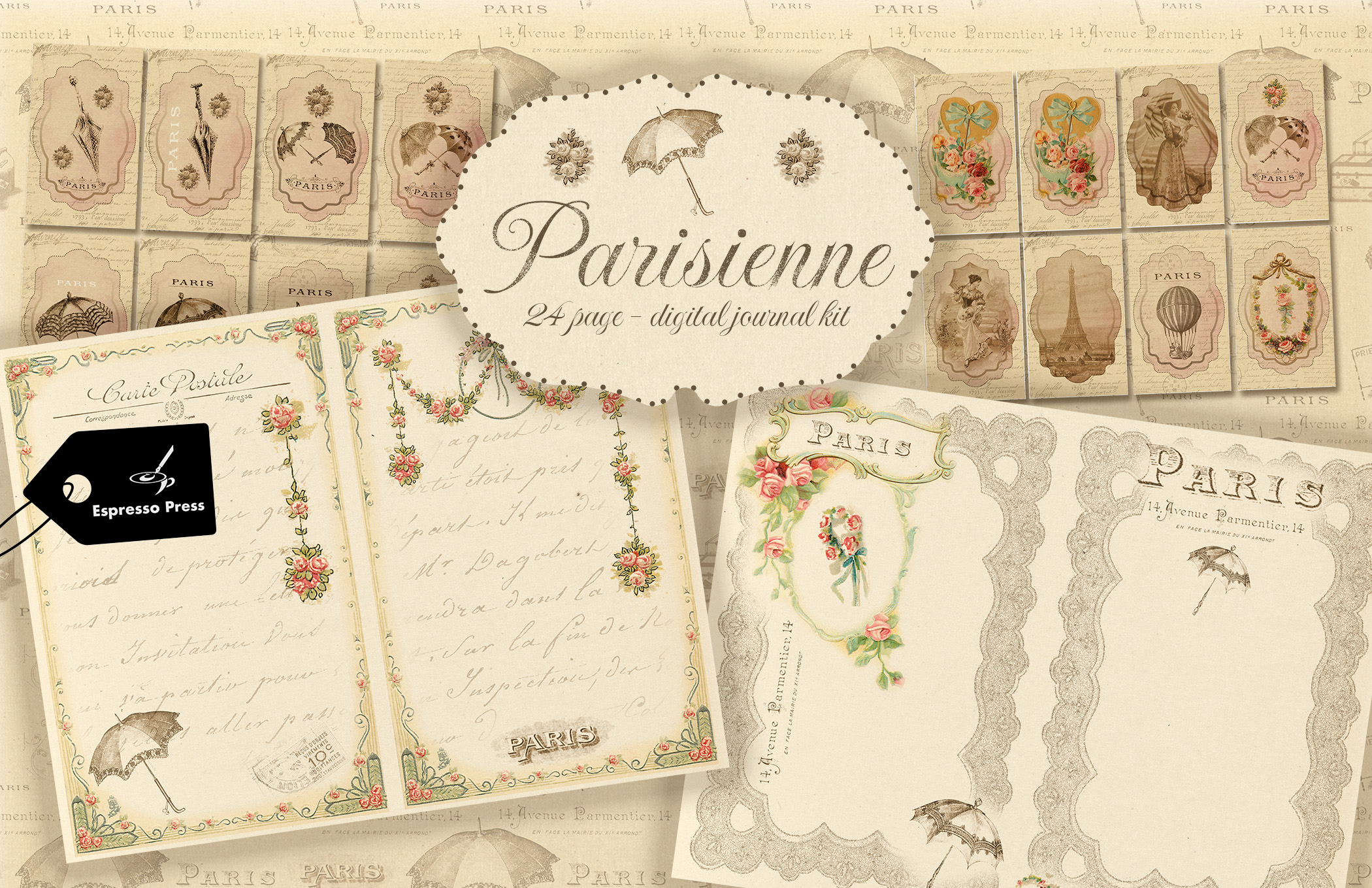 Parisienne Digital Journal Kit - Journal - Plus Ephemera - Perfect For Spring! A sweet little traveler themed Journal Kit created with authentic antique ephemera florals and whimsical parasol and tourist art. 24 pages in all including, journal cards, postcards, tickets, envelope, writing pages and collage sheet to make pockets or whatever else you desire. Easy cuts or fussy cuts journal cards. About 103 MB.