Oh no, I wish I was kidding. Here is it April 18 and we got a snowfall. It won't last long but what a surprise that it is actually sticking on bright growing green grass that is almost ready to be mowed for the first time this year.
Oh well, plenty of time for tea. With the holiday I am behind so I whipped up this quick little tea holder to keep with the theme of the month as we've had very few warm days this March and April. Inspiration photo below from CLOcards.
I also decided it was time to use up some old paper stash, this one has been hanging around for two years, a lockdown buy from WalMart. I didn't realize it but it has a few patterns for making my boho flowers so I was happy to find some more polka dots, speaking of elements that remind me of the snowflakes falling outside my window.
My only real change, if I can avoid a ribbon I avoid a ribbon. Not only do I prefer to keep things more flat for sending I also prefer a different closure than ribbon if I can come up with one. I just made a little 'corner bookmark' and glued it to the back only. A little shift of the cover and it opens right up as seen at bottom right. I didn't cut the corner pocket as directed but next time I probably will if using card stock.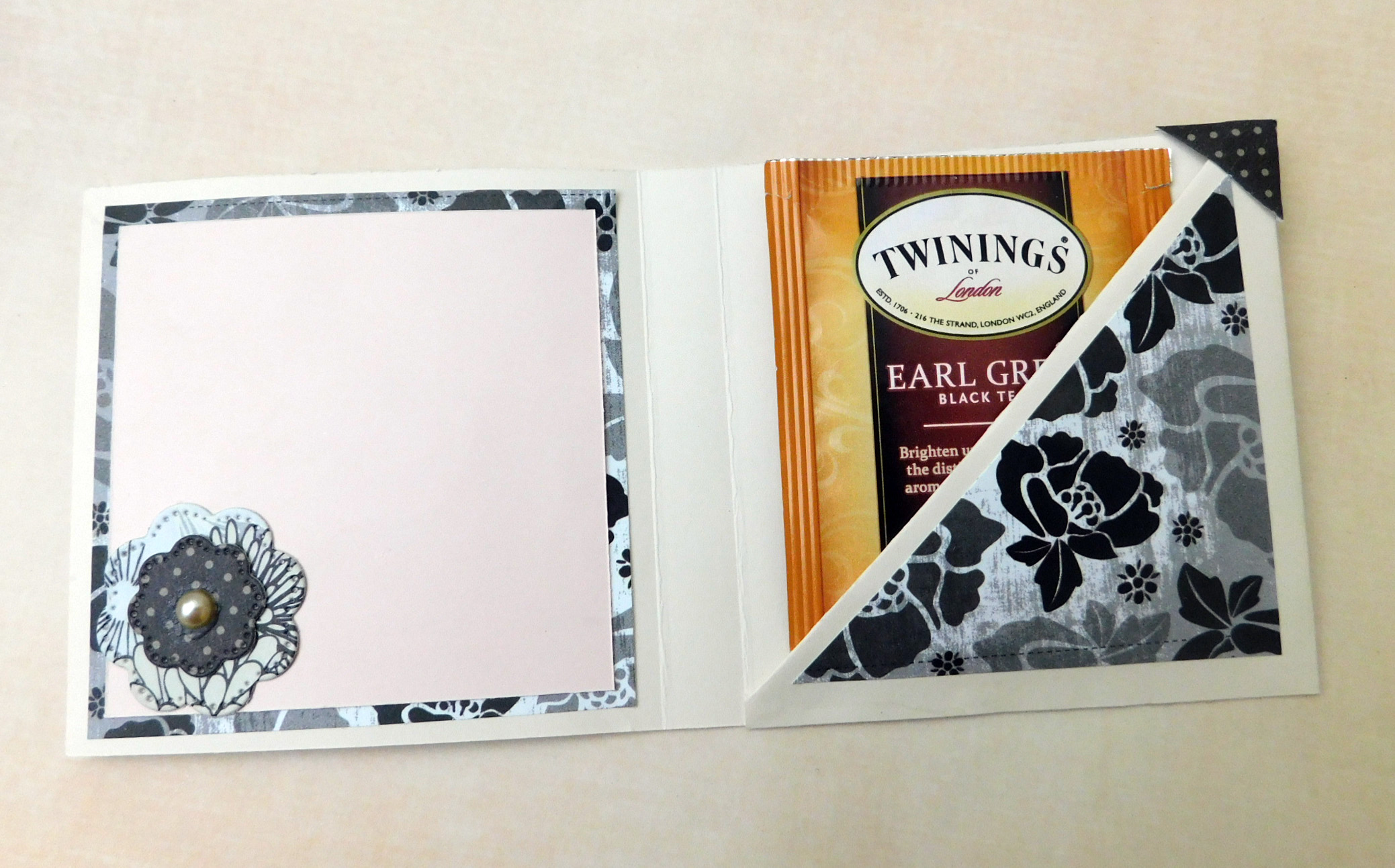 Since I had some scraps of card stock lying around I just went with them as well. A little note on the left and it will be a cheery addition to a gift or a card. I think you can probably get away with a slim chocolate in the center as well as the spine is 1/2″. You can also adjust the height of the card for other package drinks.
Since Easter is over I am going to modify this for a mini journal as well and do a quick tutorial or flip through, plenty of mini ephemera around here that has to be used as well. No more buying until I use what I have so I guess a mid spring snowstorm was just in time to allow for plenty of crafting.
Happy paper crafting!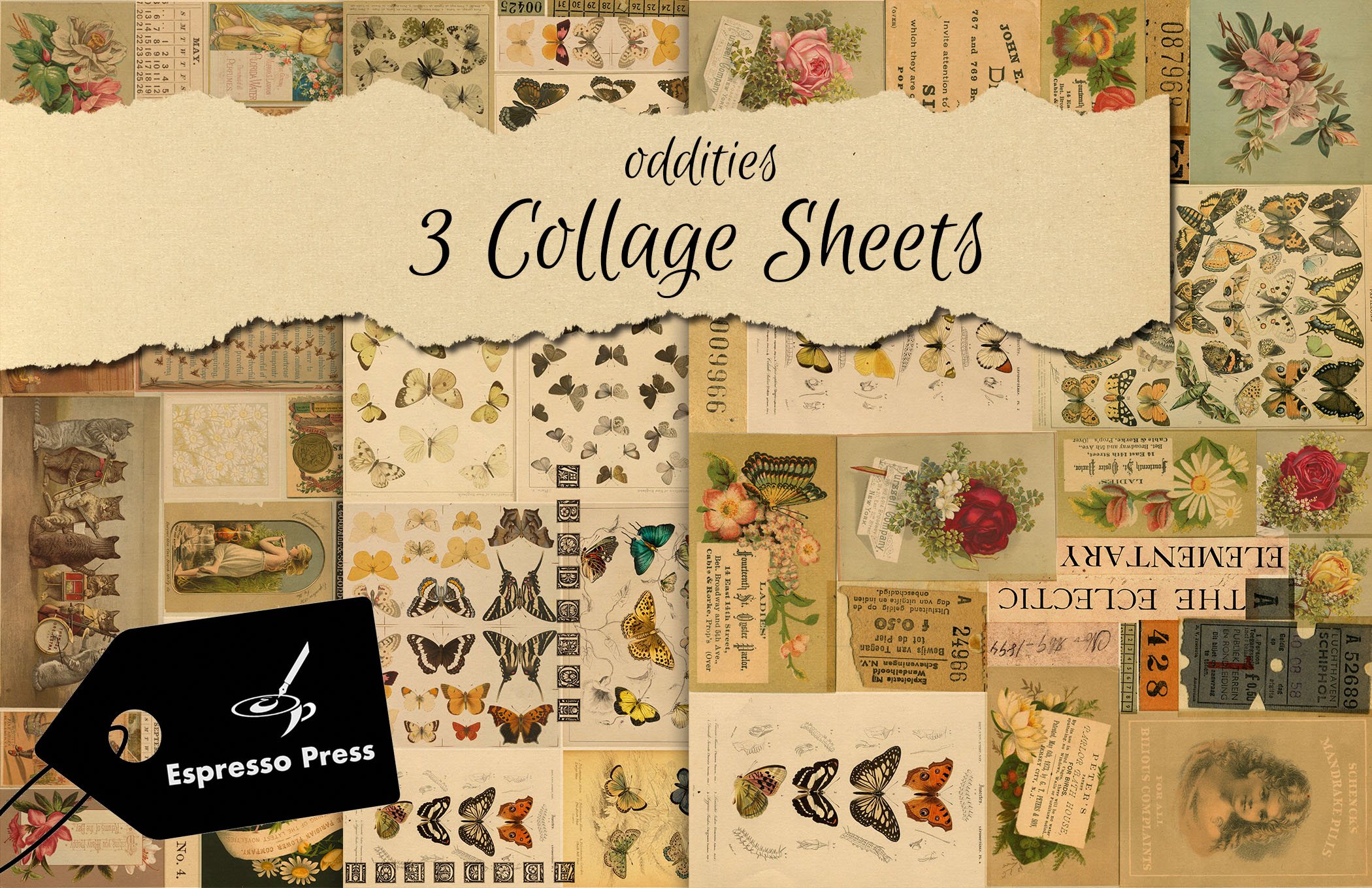 This product offered as a free download sample paper pack, no sign up necessary, will download automatically to your computer. Let me know what you made and share on FB, I'd love to see it.
happy
pretty little paper crafts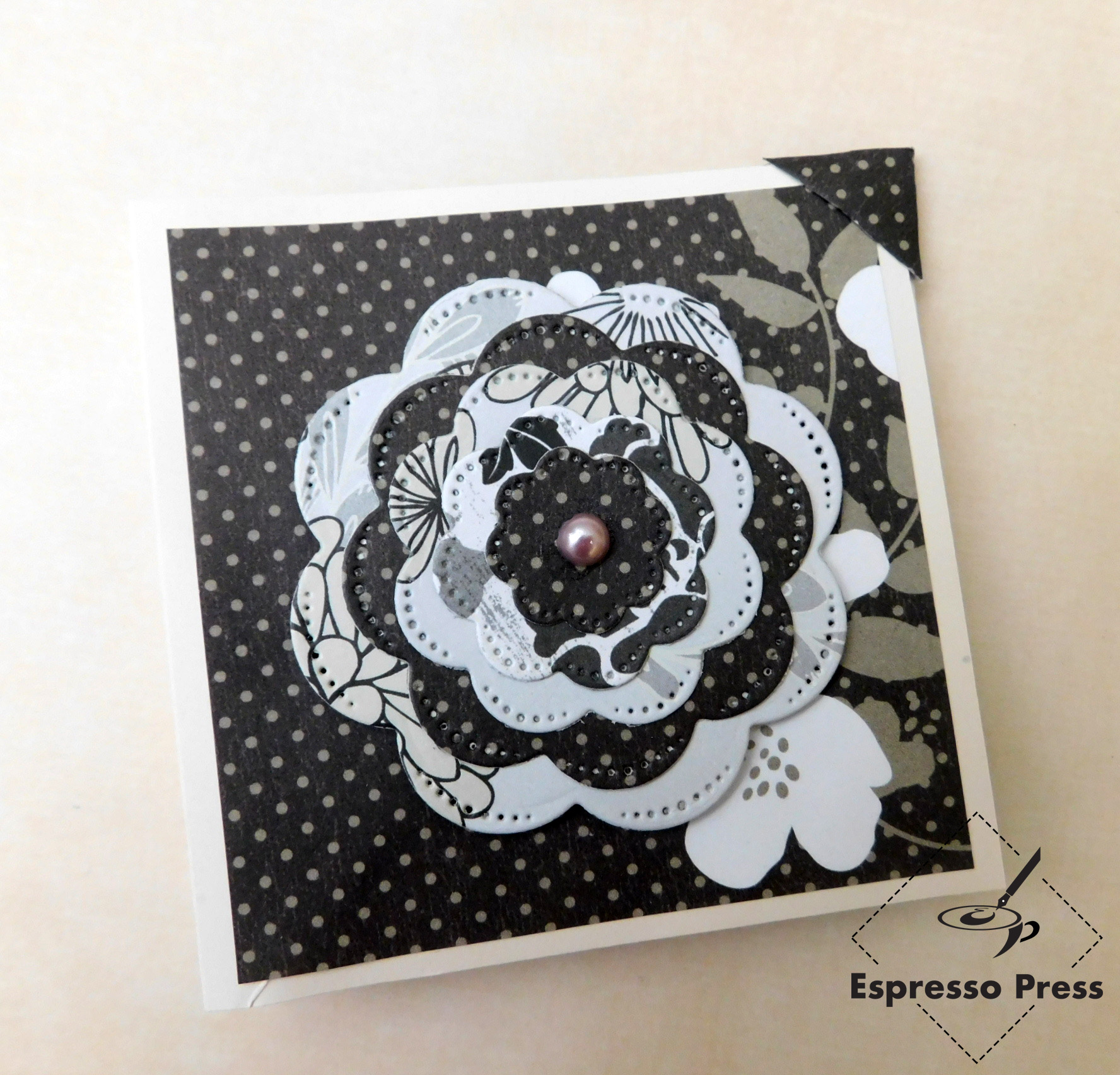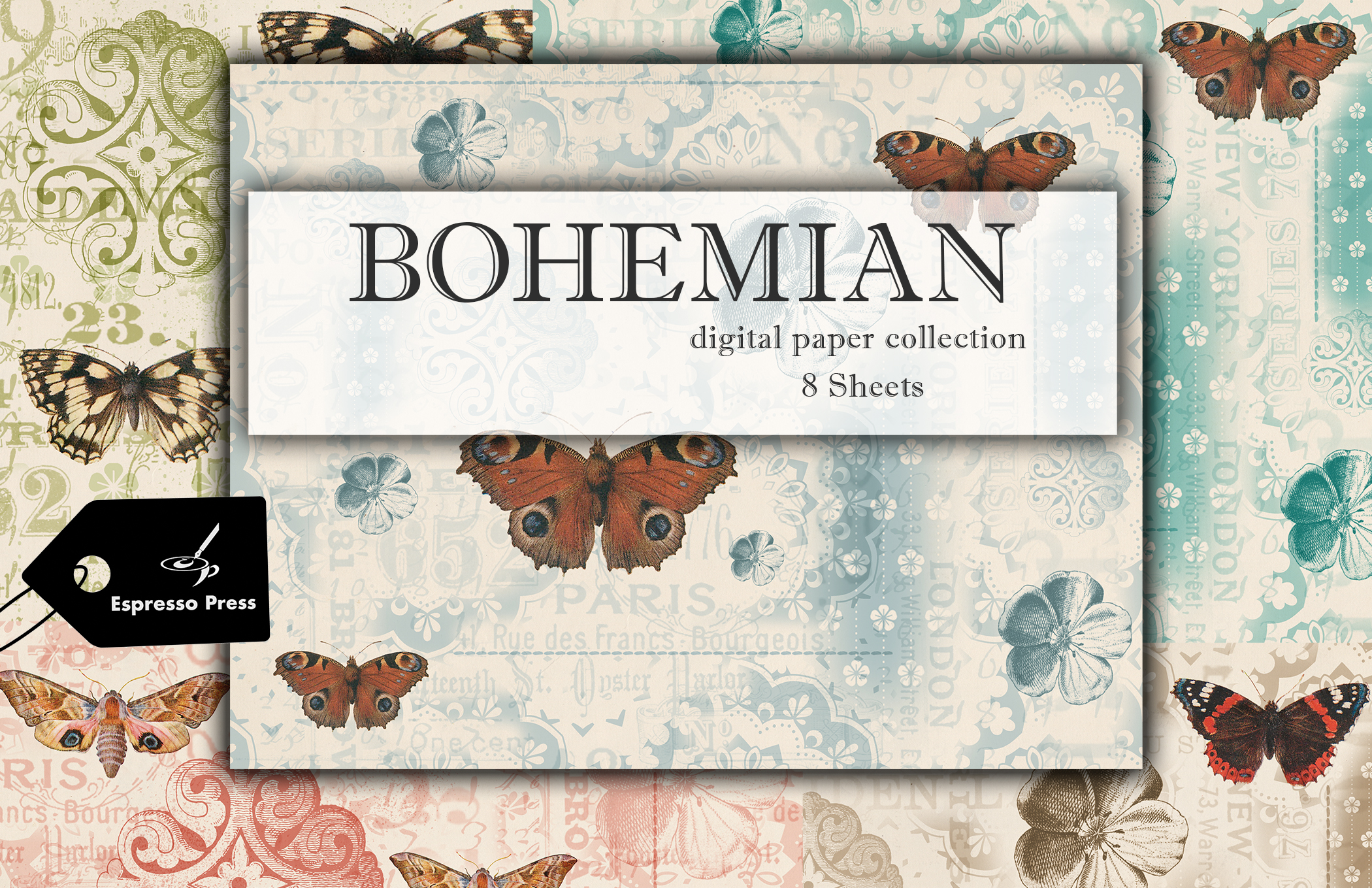 Bohemian Digital Paper Collection with bold butterflies as a focal image. Scrapbook type papers for decoupage, backgrounds, cards, collage and other paper crafts designed from authentic antique ephemera. Various colors and decorations, aqua, blue, green, pink, lavender and sepia, versatile paper collection. 8 Sheets. Approx. 77MB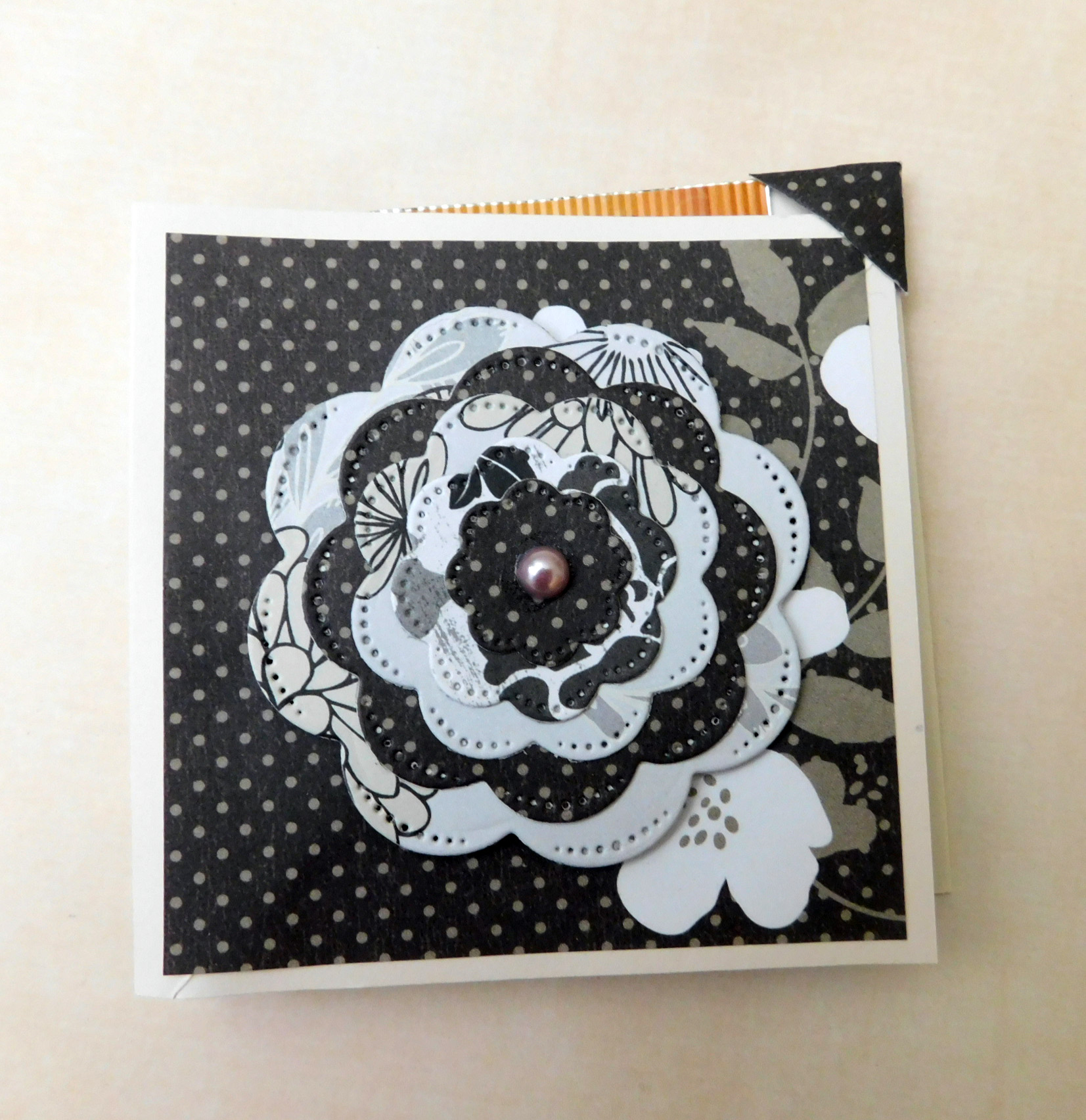 A quick little closure to avoid bulk, a mini 'corner bookmark', a shift of the cover easily opens the card but it remains secure.