When I find a technique I like such as Momigami I like to explore potential, this time I concentrated on visual texture. Momigami charms and flowers from magazines, very organic. Momigami is truly amazing, in addition to how soft paper becomes (tactile) all the images and forms almost become like a paintbrush.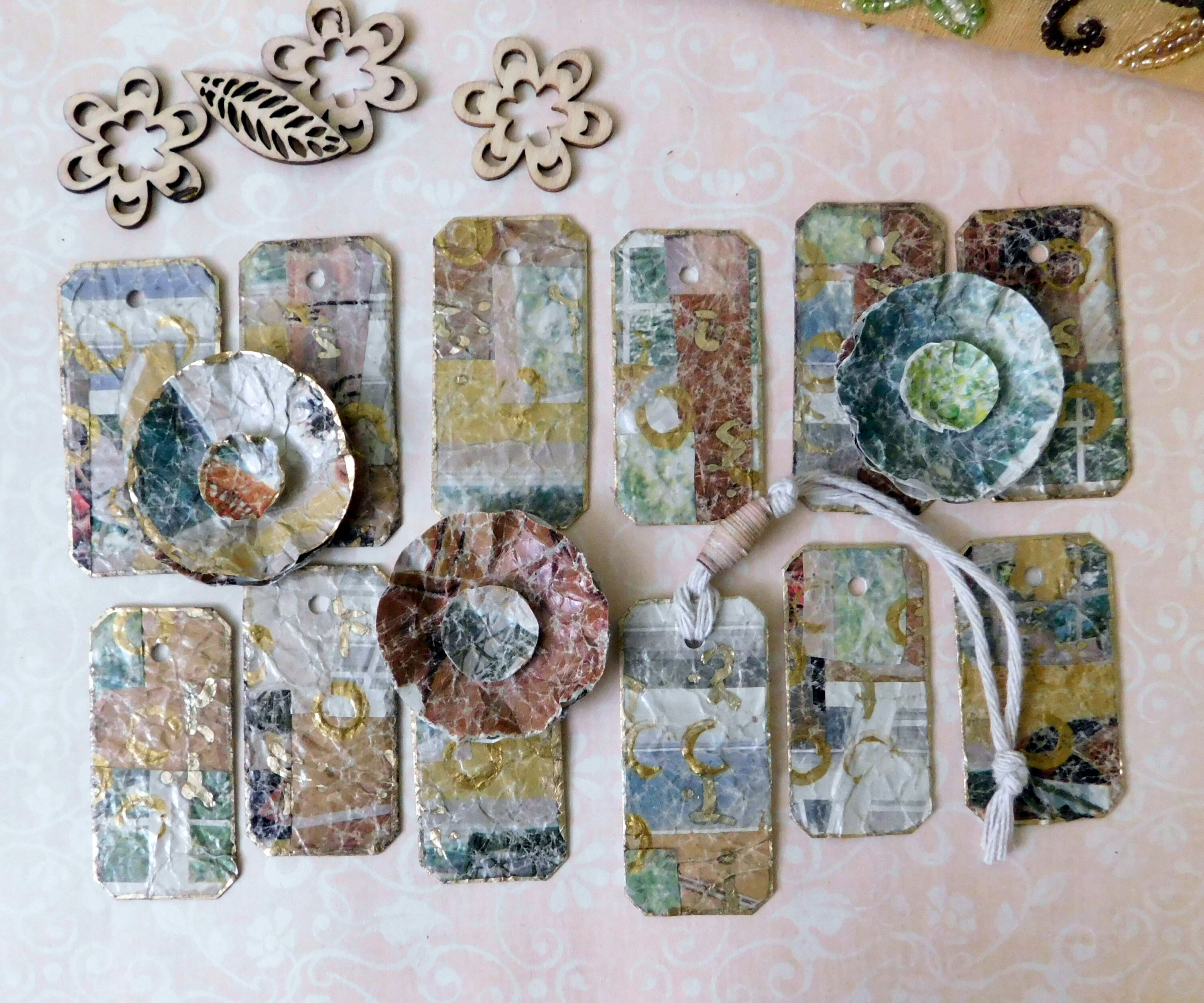 What you'll need:
Momigami paper (magazines)
Charm base, (packaging, index cards, watercolor paper, card stock, anything sturdy)
Book pages, coffee dyed or tea dyed paper (for flower bases)
Paper punch or scissors
Glue
Flower shaping stylus, metal crochet hook or any hard round end tool 
Metallic paint or any color of your choice (optional)
Modpodge or acrylic medium if you wish to seal (optional)
Basic techniques only, no extra decorating shown but I explain what I did and used. Some Momigami charms are glossed with Modpodge, others are fused and some are just left as is with the natural paper texture.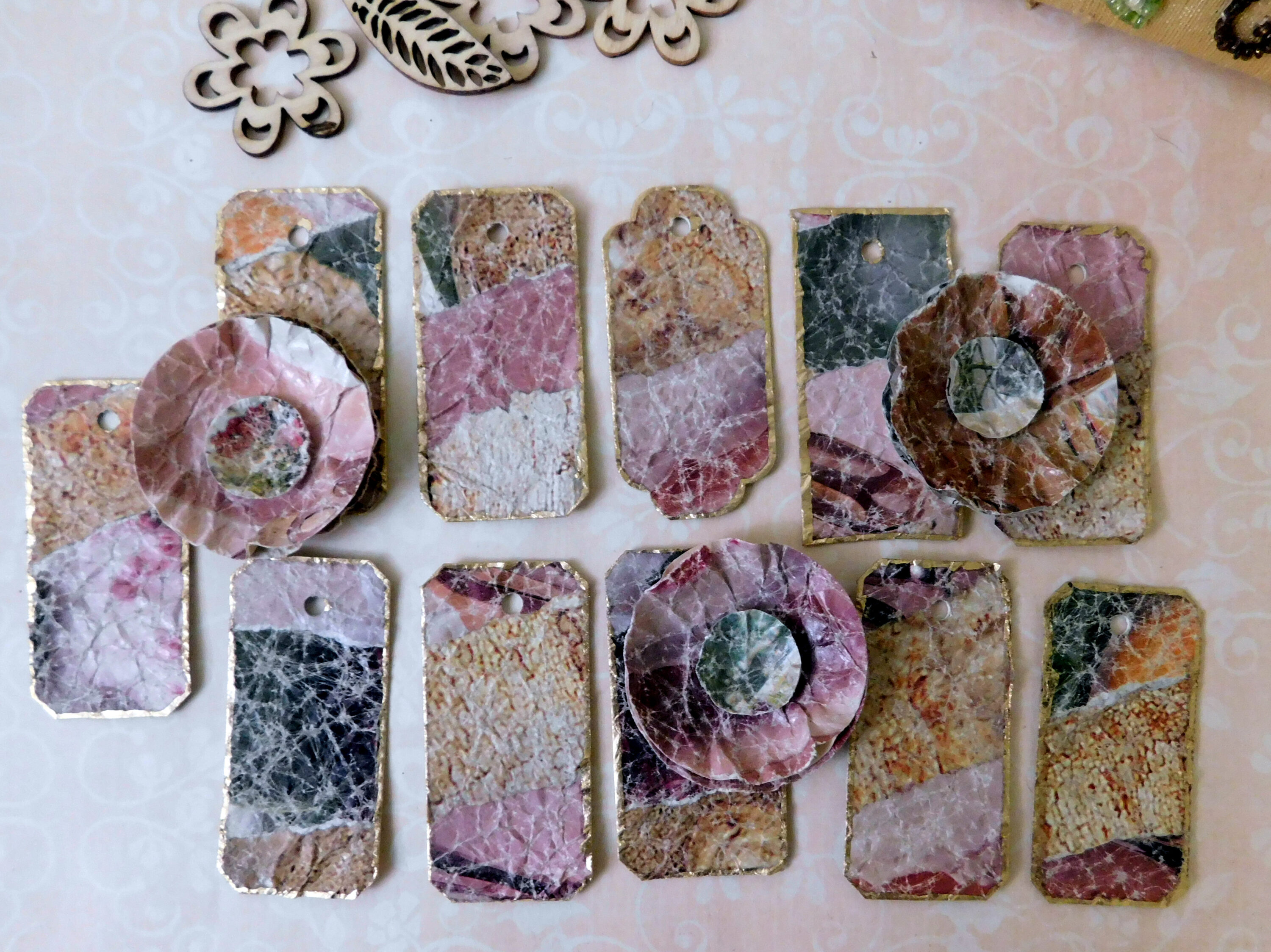 This gallery demonstrates all of the charms and two of the bases before being cut or adding any paint or gloss. I was concentrating primarily on form and texture.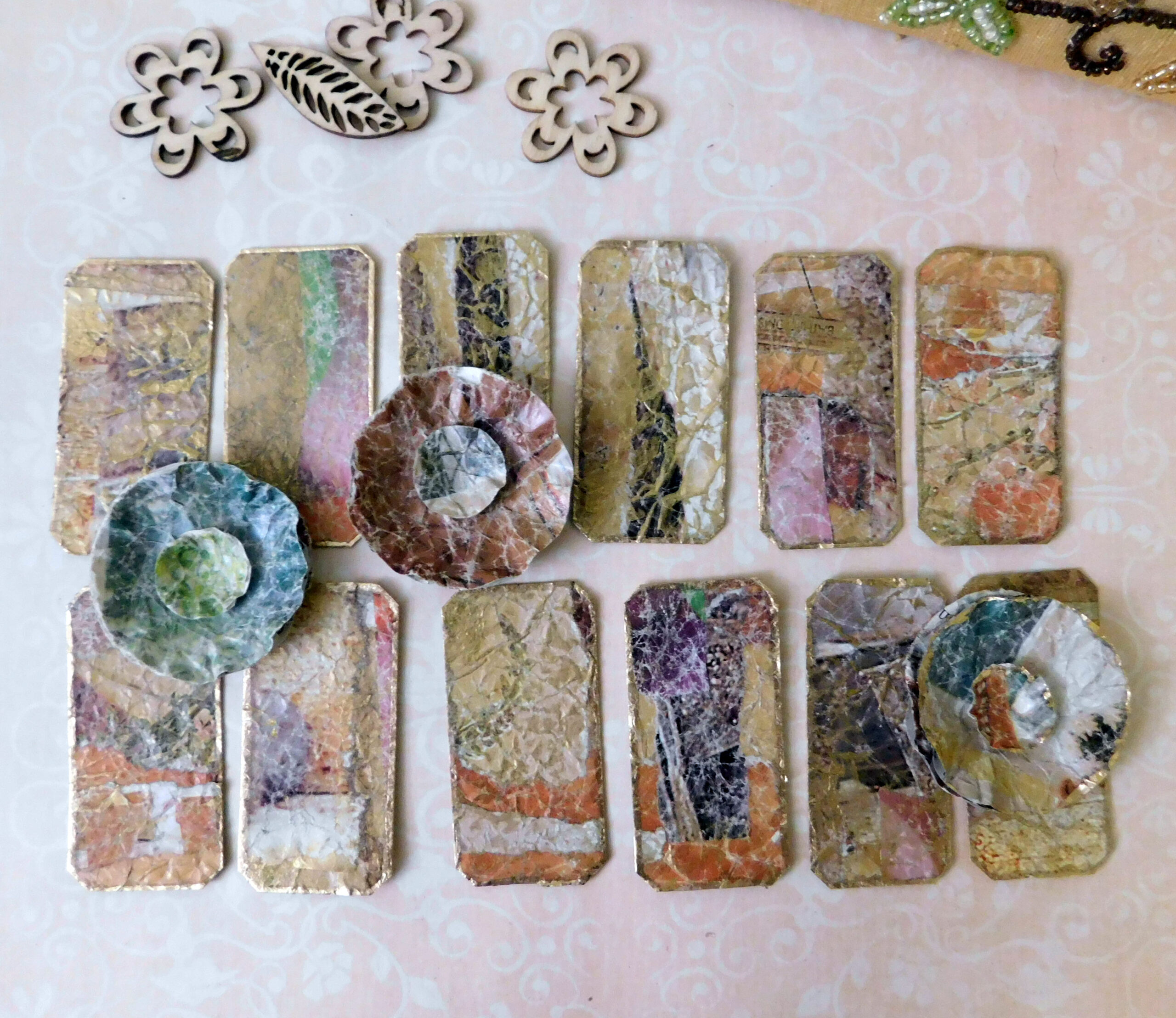 For some of the charms I swiped metallic gold paint over the base to highlight the texture. In other instances I added shapes or drew with my metallic marker. I rimmed all of the charms with gold or silver metallic. Some I glossed, some I left dull. 
I can add further embellishments at any time if there is a shape that isn't abstract enough.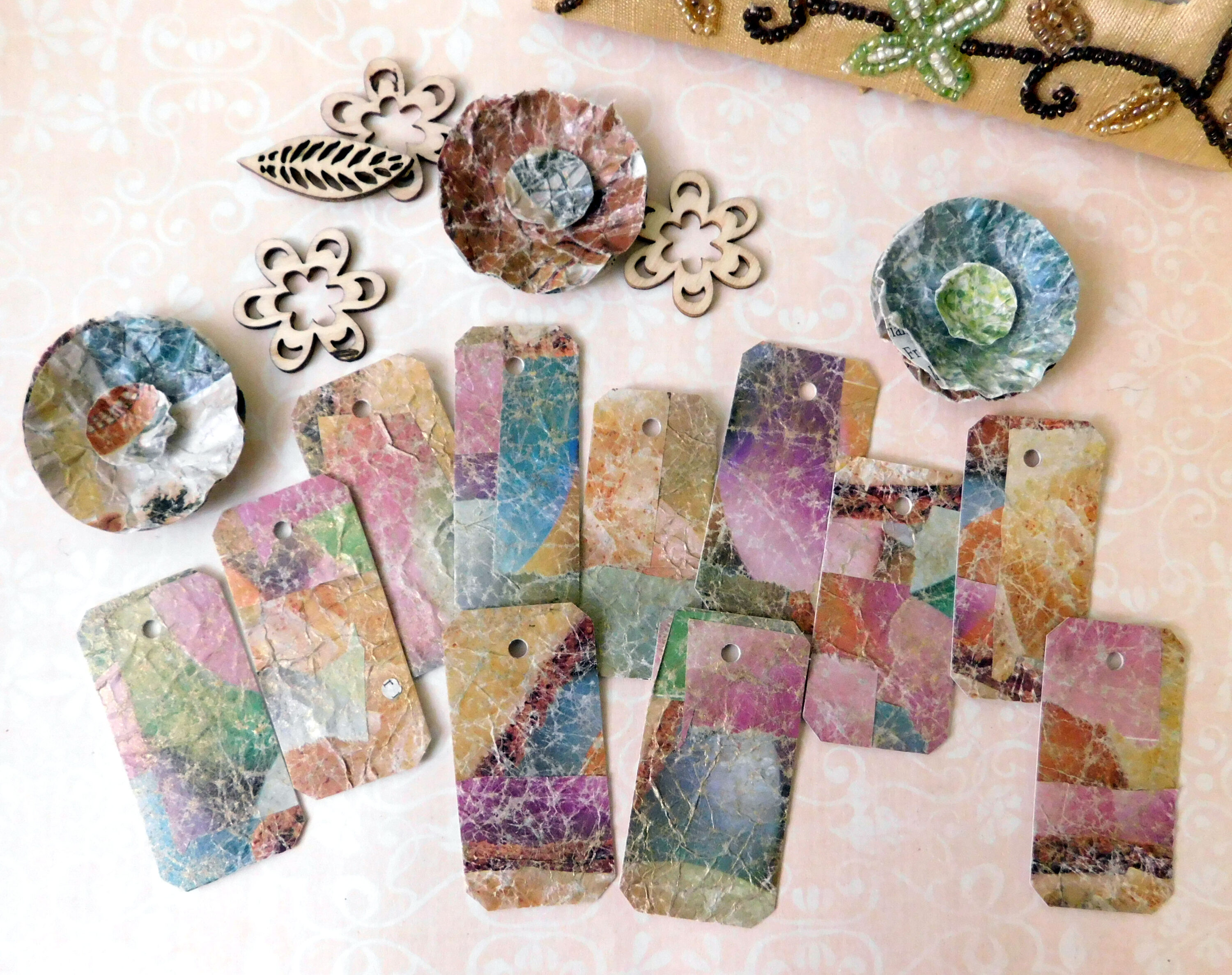 The tactile dimension of momigami paper is an experience but the visual texture has also provided much fruit for creativity. I hope this inspires you to get out some magazines and explore momigami texture to create your own designs.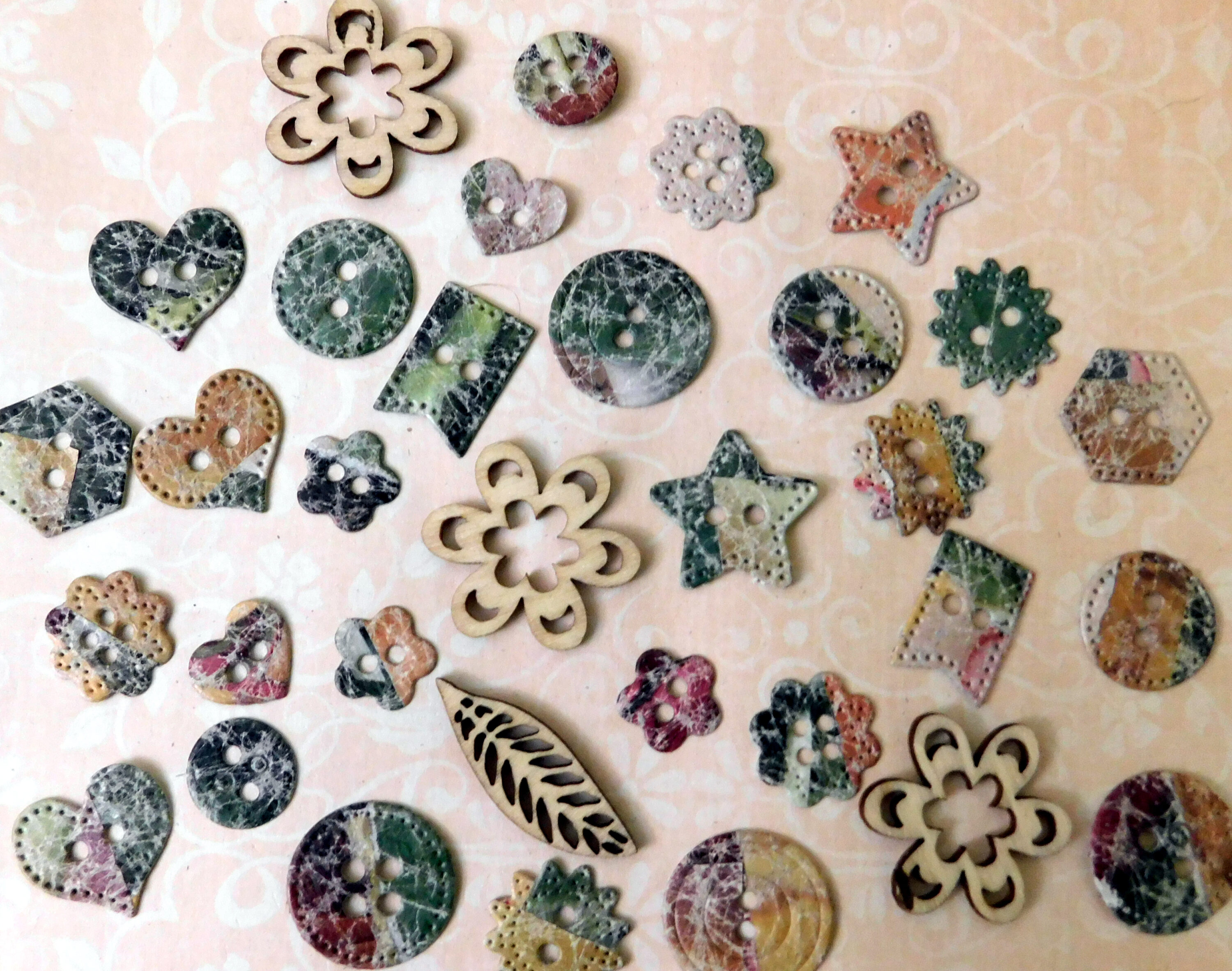 I didn't waste much of my momigami magazine papers and made some buttons as well. Don't forget your dies when it comes to capturing color and texture, I suspect my little bird dies and leaves will also be used for making more momigami paper elements.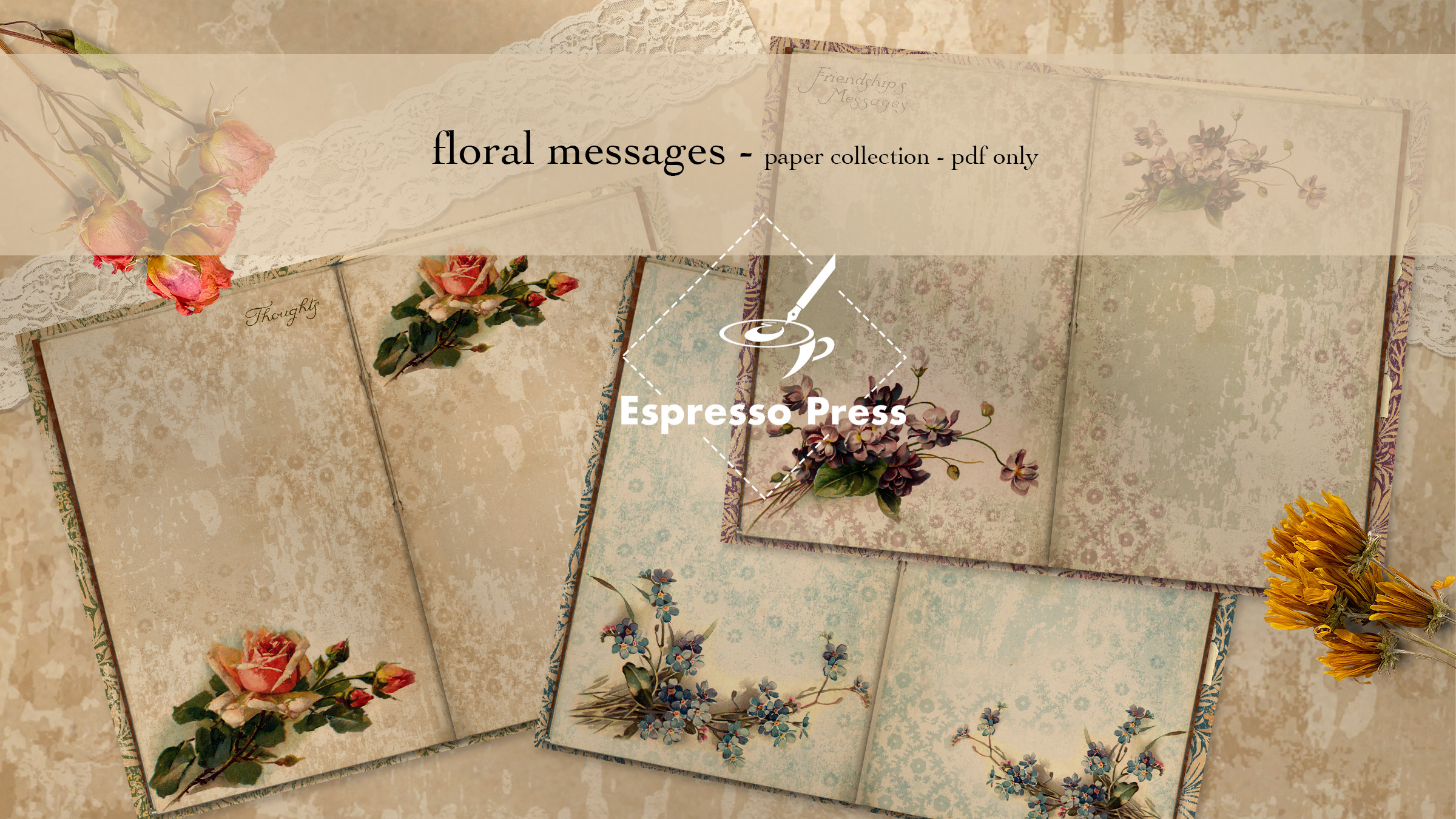 Ruth on 26 Nov, 2022
5 out of 5 stars
"The printables and ephemera are beautiful and fit the style I adore. Another artist mentioned Expresso Press and I am so happy I followed her referral".